It's no surprise that the month of December is considered Dessert Month! 
Boy, oh boy, do we have so many (no, too many) opportunities to devour a dessert utopia of decadent, sweet treats. It seems like it's never-ending. There's a sugary treat (made by that ambitious coworker who spends way too much time watching all of the holiday baking shows) in the company break-room everyday. Not to mention sugary-filled gift baskets from clients, which also end up in the break-room, company holiday party leftovers, and the fundraiser goodies that same ambitious co-worker coerced you into buying for their cute kid's Scout troop.
Since New Year's Resolutions are in sight, December is also the perfect time to let loose not only the buckle on your struggling pants, but your diet inhibitions. By the way, this also makes December Stretchy Leggings Month. No explanation necessary. 
Typically, Dessert Month is actually Dessert Months because, for me, it begins on October 31st (or maybe a few days earlier since I like to sneak a few pieces of the Halloween candy I plan to give out to trick-or-treaters). This makes my sugar-binging a two-month event, which causes me to overload on sweets for 9 weeks, then crash land into withdrawal for the entire month of January as I break my 2-month sugar addiction. So, if you see a crabby me during the few weeks of January, run away!
This week, I'm not only posting a NEW dessert recipe, I'm reposting a few holiday favorites that are a blast from previous post's past. This year, your Vegan dessert tablescape will be complete with: Vegan Chocolate-Pumpkin Brownies, Mini Pineapple-Upside Down Cakes, and Peppermint Cream Cheese Brownies.
EP4L's Vegan Chocolate-Pumpkin Brownies will make you reevaluate your brownie expectations. The addition of pumpkin puree swirled into the batter gives this batch of Vegan treats a "thumbs up!" Marbled burnt orange and chestnut brown batter make these heavenly, pillowy, mouthwatering brownies the perfect choice for your party guests.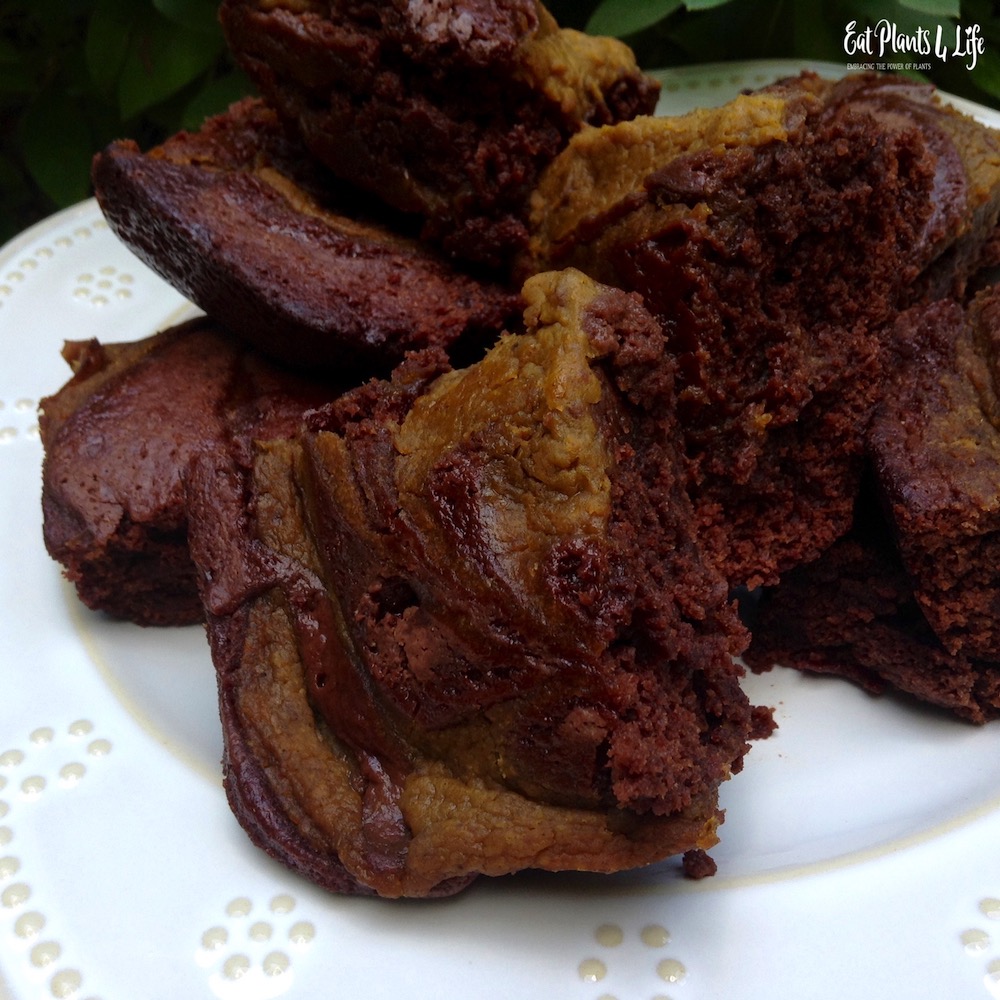 Vegan Chocolate-Pumpkin Brownies are moist, velvety, and have a cake-like texture. They also happen to be dairy-free and egg-free. You can even sub in sweet potato puree in place of pumpkin for a slightly different flavor. Both flavors are delish!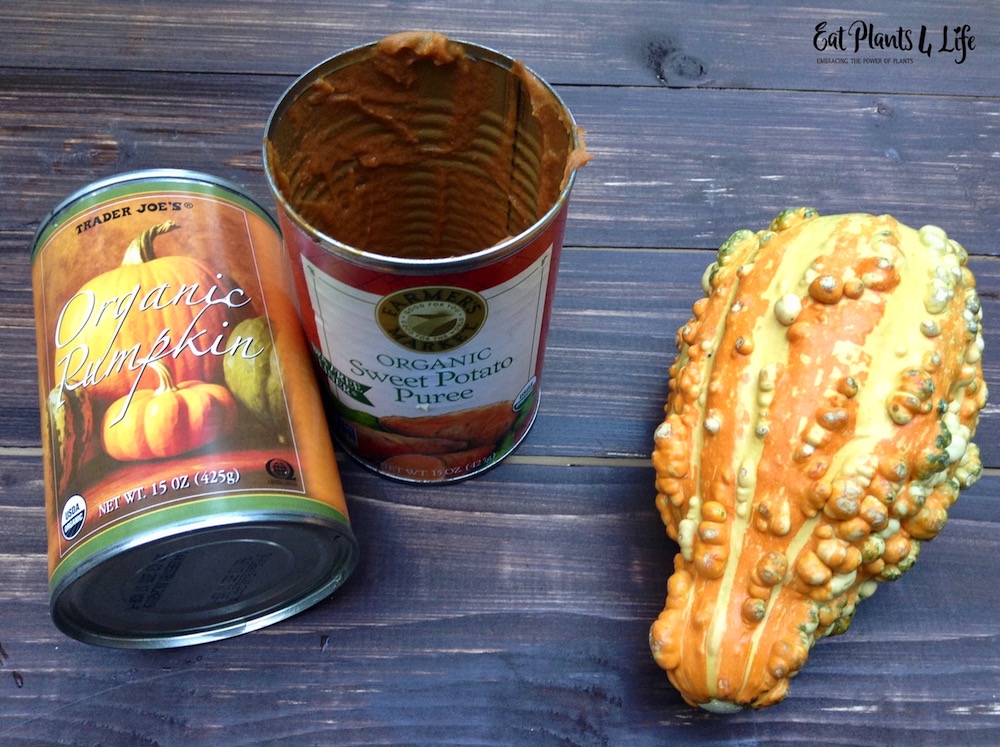 Vegan Chocolate-Pumpkin Brownies will simply melt in your mouth!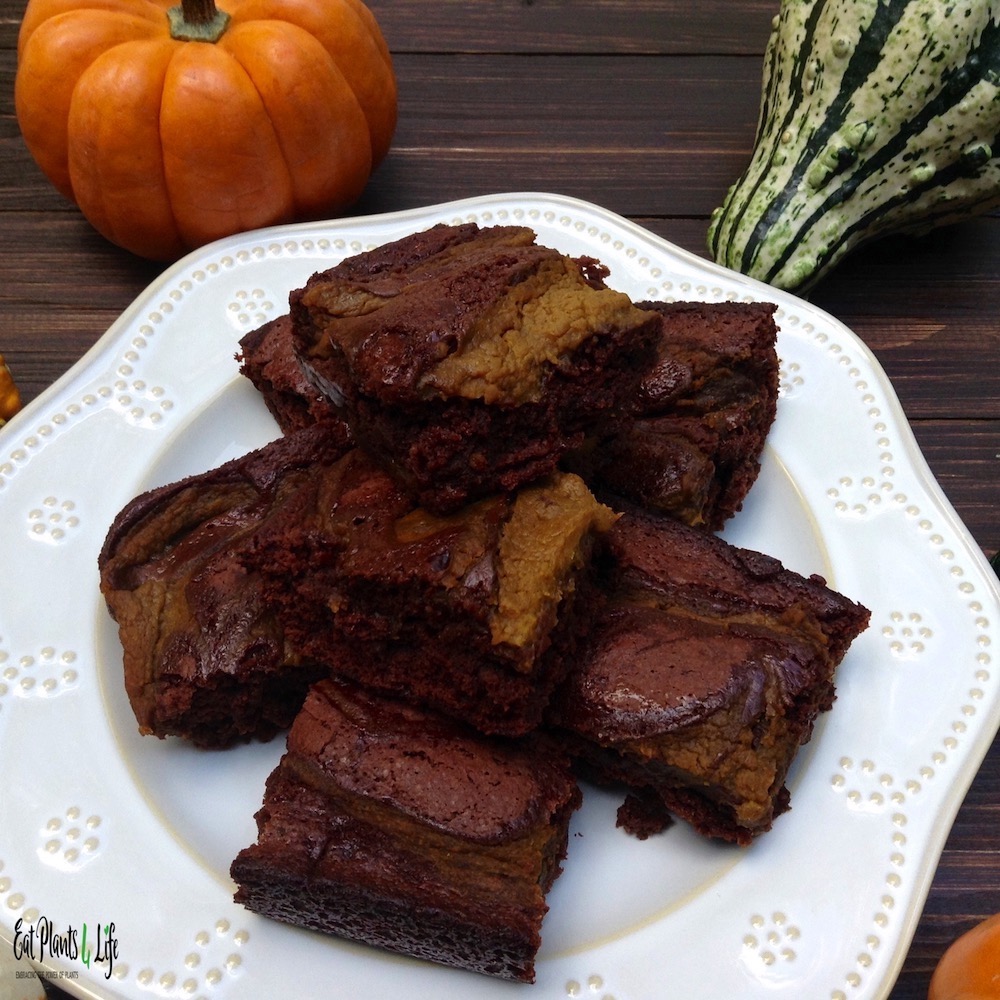 If you're looking to add to your decadent Vegan dessert tablescape, consider adding EP4L's Mini Pineapple-Upside Down Cakes to the menu. Mini, moist cakes are baked in pineapple juice. Break one open to reveal little bits of healthy avocado, which is used in place of unhealthy butter and eggs. Each mini cake is bedazzled with a maraschino cherry, making this ambrosial Vegan dessert classic another enticing choice for your guests.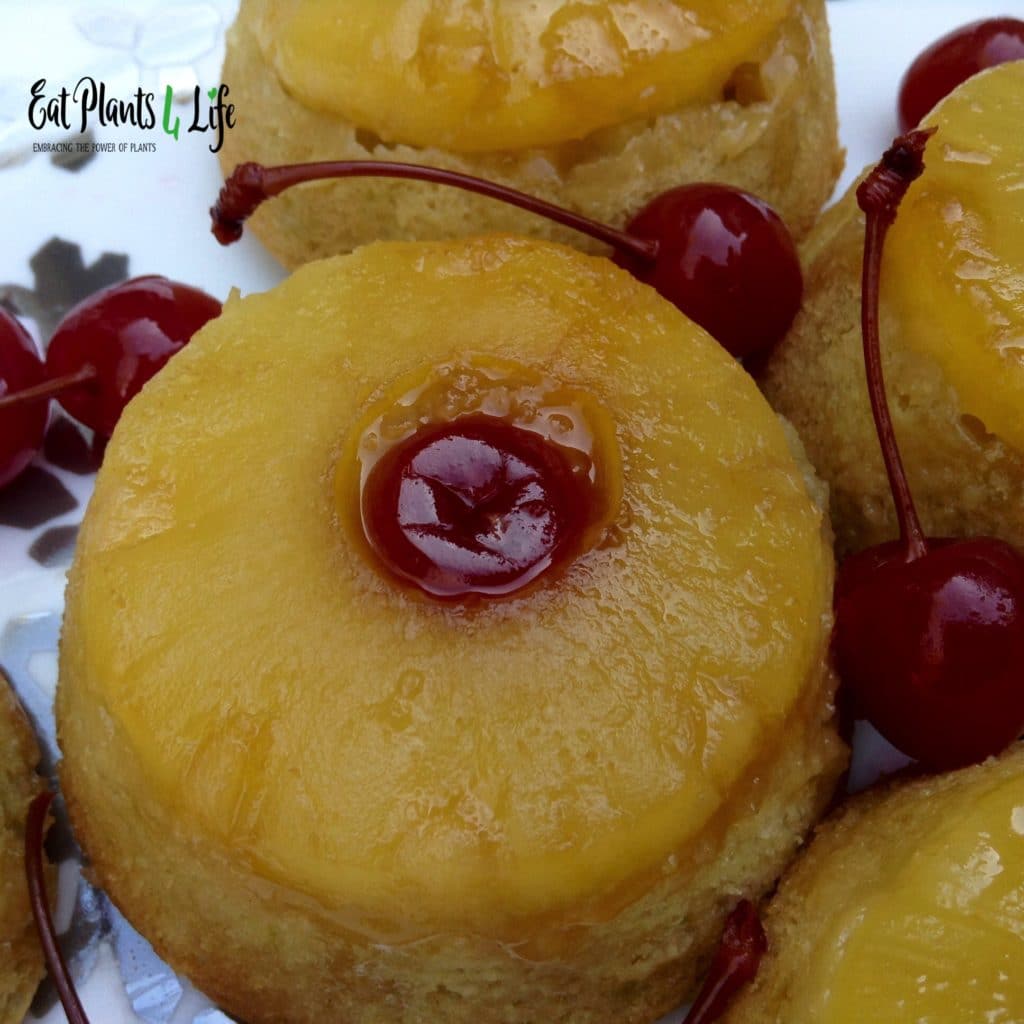 Another blast from the past to add color to your Vegan dessert tablescape are EP4L's Peppermint Cream Cheese Brownies, which have quickly become a holiday and Valentines Day EP4L favorite. These dairy-free and egg-free, rich and moist brownies have a hint of peppermint flavor and will melt in your mouth. Peppermint Cream Cheese Brownies are swirled with a sweetened, peppermint flavored, plant-based cream cheese. Crushed peppermint candy is the garnish that gives this treat its visual appeal and adds another layer of texture to this recipe. Baking them in muffin tins, offers a single-serve option.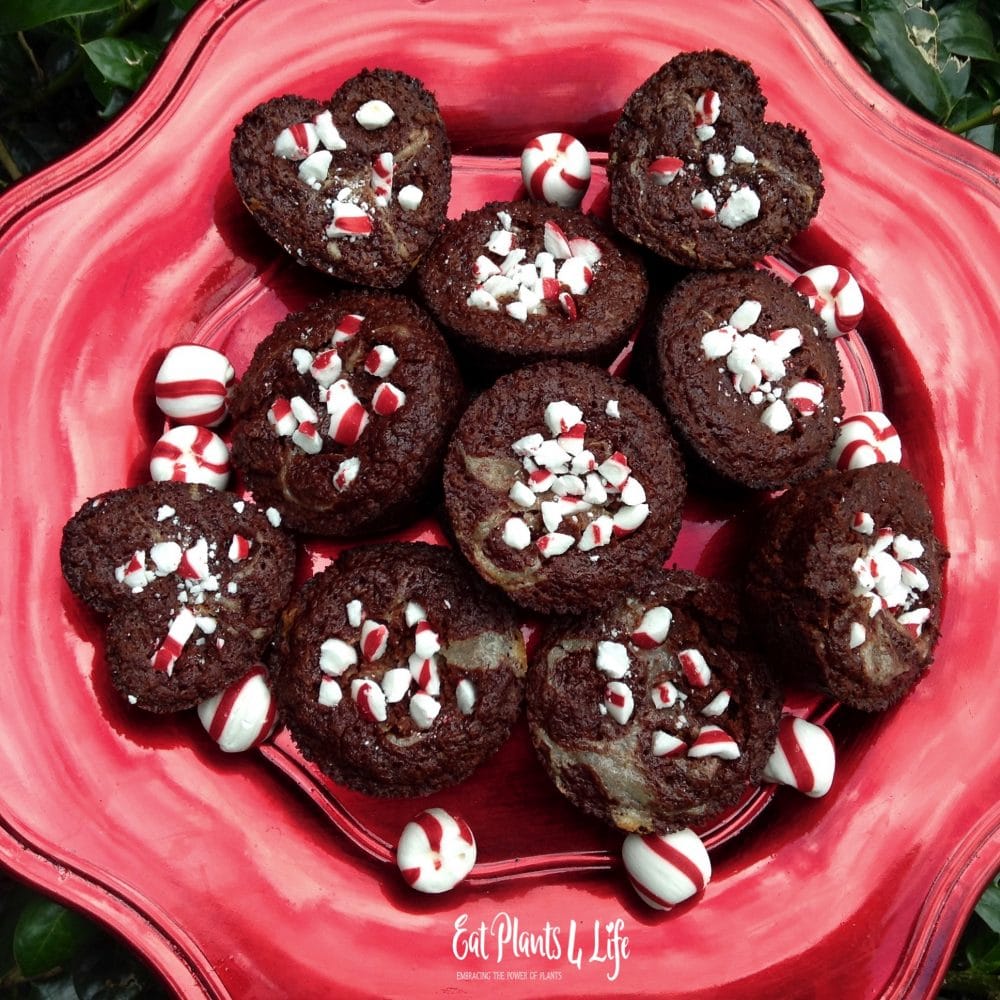 So, whether you're making a Vegan dessert tablescape for a dinner party, just in the mood for something sweet, or you want to show your ambitious coworker that you, too can create a dessert masterpiece for the break-room, Vegan Chocolate-Pumpkin Brownies, Mini Pineapple Upside-Down Cakes, and Peppermint Cream Cheese Brownies are the perfect holiday treat for Dessert Month, or in my case Dessert Months! En-joy!