Kids (myself included) are always quick to discover a rainbow during or after a rain shower. There is something magical about them – perhaps it's because they're a rare find or perhaps because there is something tranquil, hopeful, and restorative about them.
Some of my kids' first works of art included the creation of the multi-colored rainbow. They were always intrigued by fairytale stories of rainbows, leprechauns and reaching the end of the rainbow in order to "get rich."
What do leprechauns have hidden at the end of a rainbow?
Well, of course it's a pot of gold!
My Rainbow Salad & Fuji Vinaigrette embodies the essence of rainbows. It's a nice twist on the traditional fruit salad. Packed with just about every color on the rainbow spectrum, it's also packed with both sweet and tangy flavors, crunch, and color.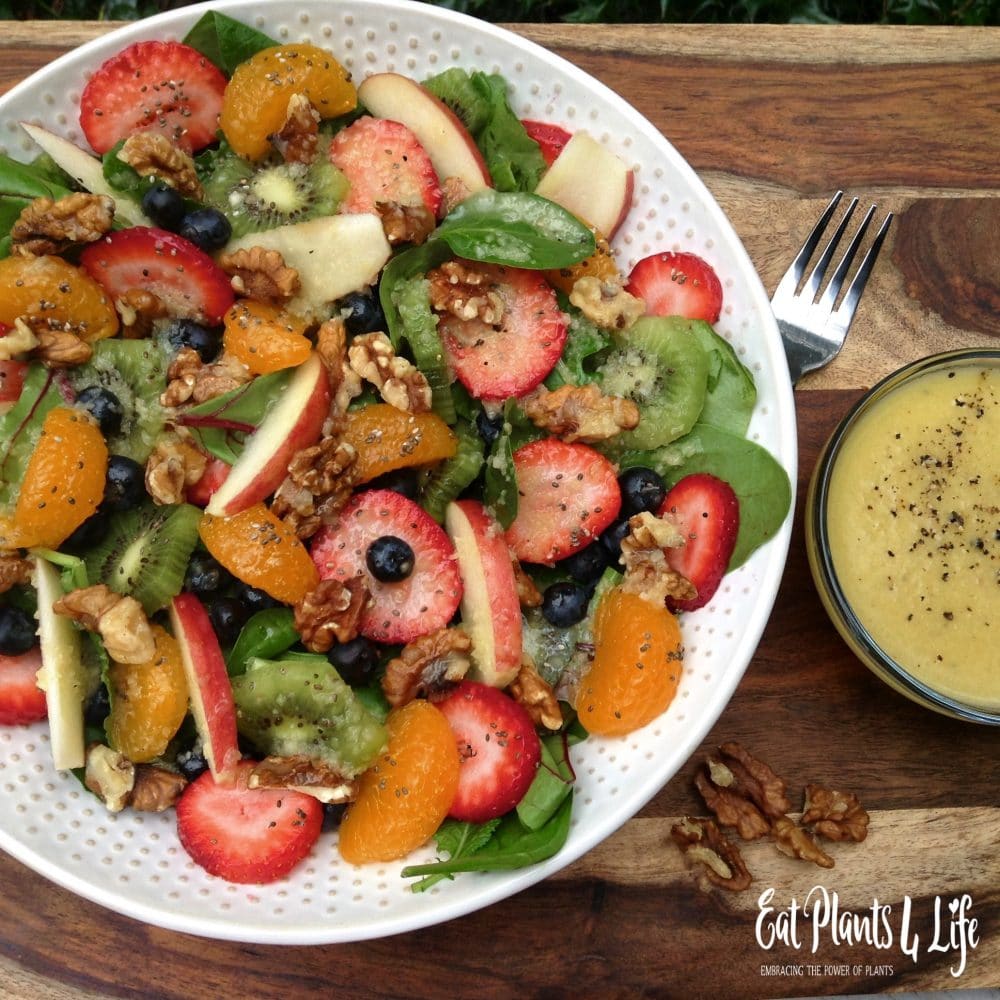 I think I've managed to capture just about every color of the rainbow: red (strawberries, apples), orange (mandarins), yellow (vinaigrette), green (baby kale/spinach, kiwi), blue/indigo (blueberries), and violet (Goji berries).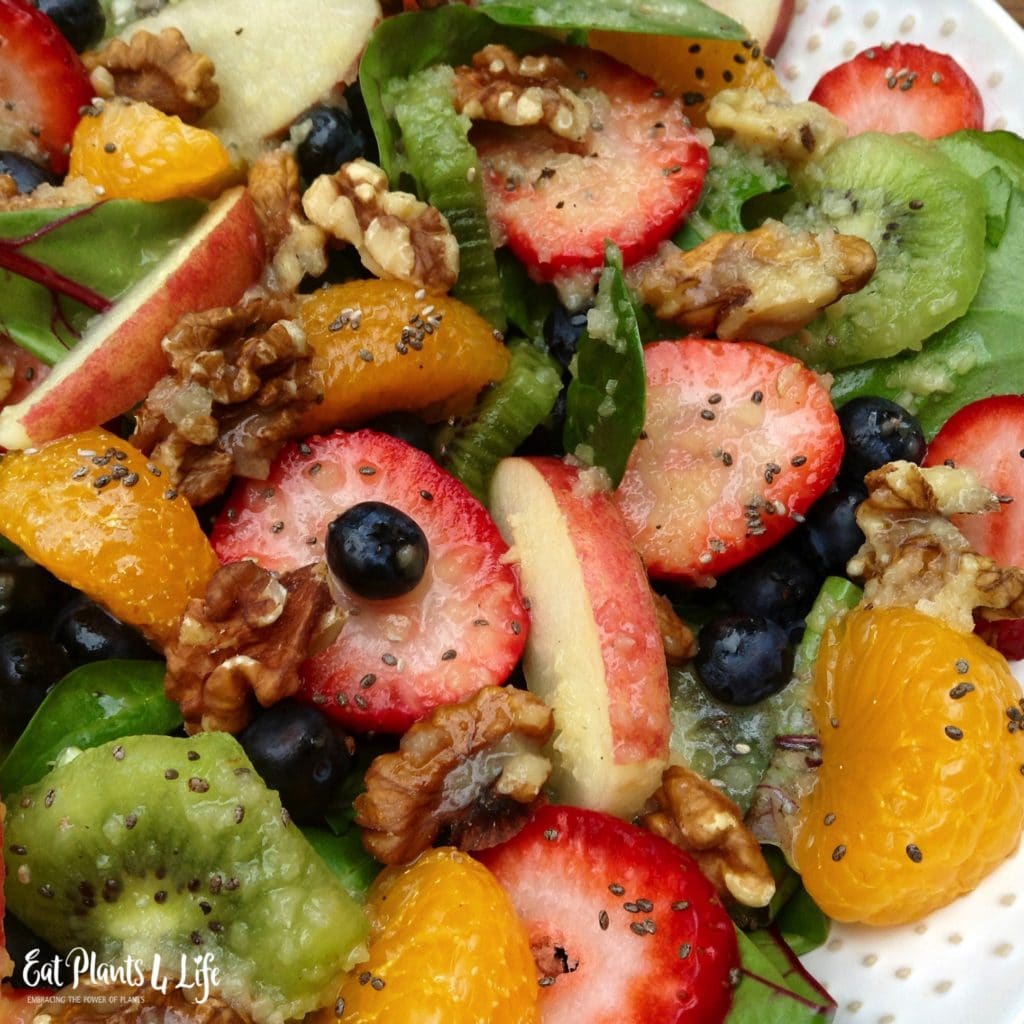 The mix of baby greens take the place of traditional romaine or boring iceberg lettuce because darker, nutrient-rich, leafy, baby greens like Kale, Spinach, Beet Greens and Swiss Chard are loaded with iron, vitamins C, A, and K, calcium, and potassium. Combining that with the phytochemical properties found in colorful fruits creates a healthy, plant-based salad. In other words, when it comes to being nutritionally complete, this salad is the Holy Grail!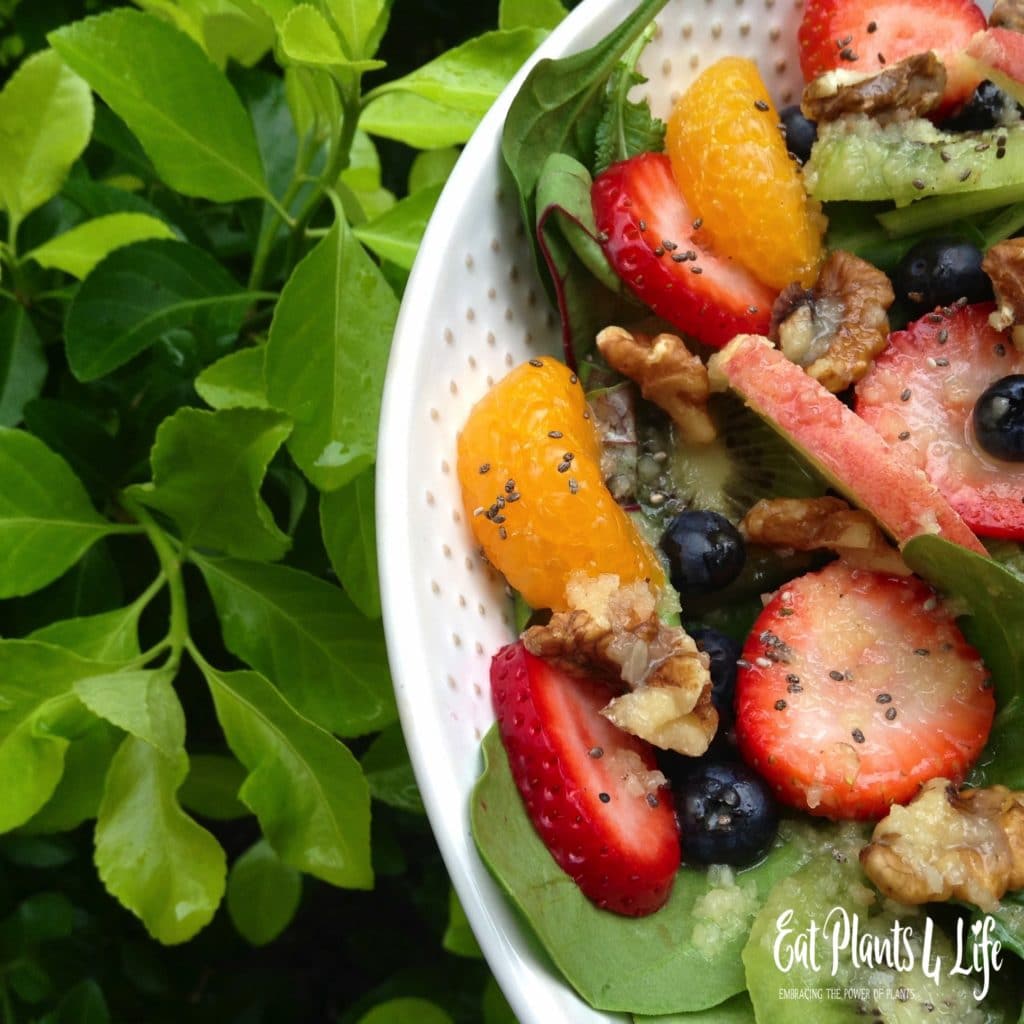 Inspired by April showers, the rainbows they generate, and a kid's undying ambition to spot them, EP4L's Rainbow Salad & Fuji Vinaigrette promises that the gold is the rainbow and will be enjoyed from beginning to end.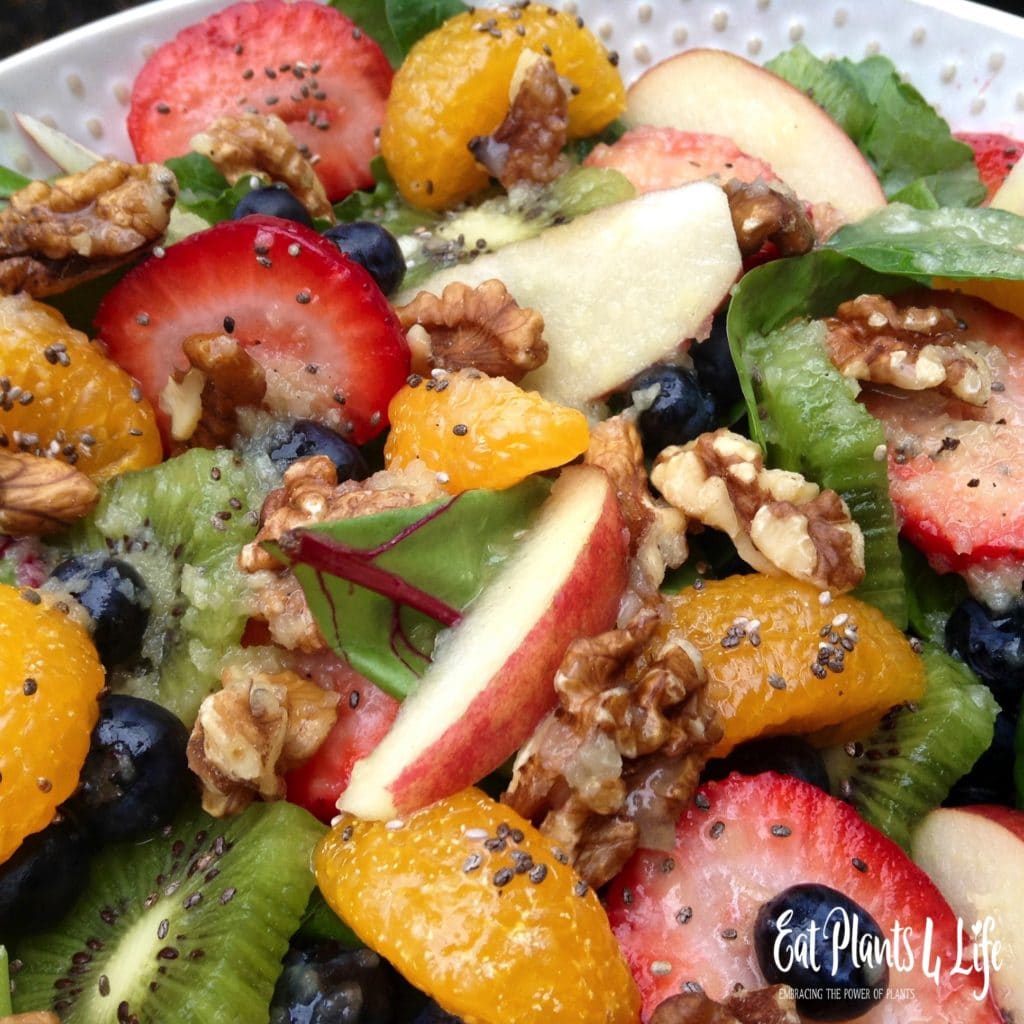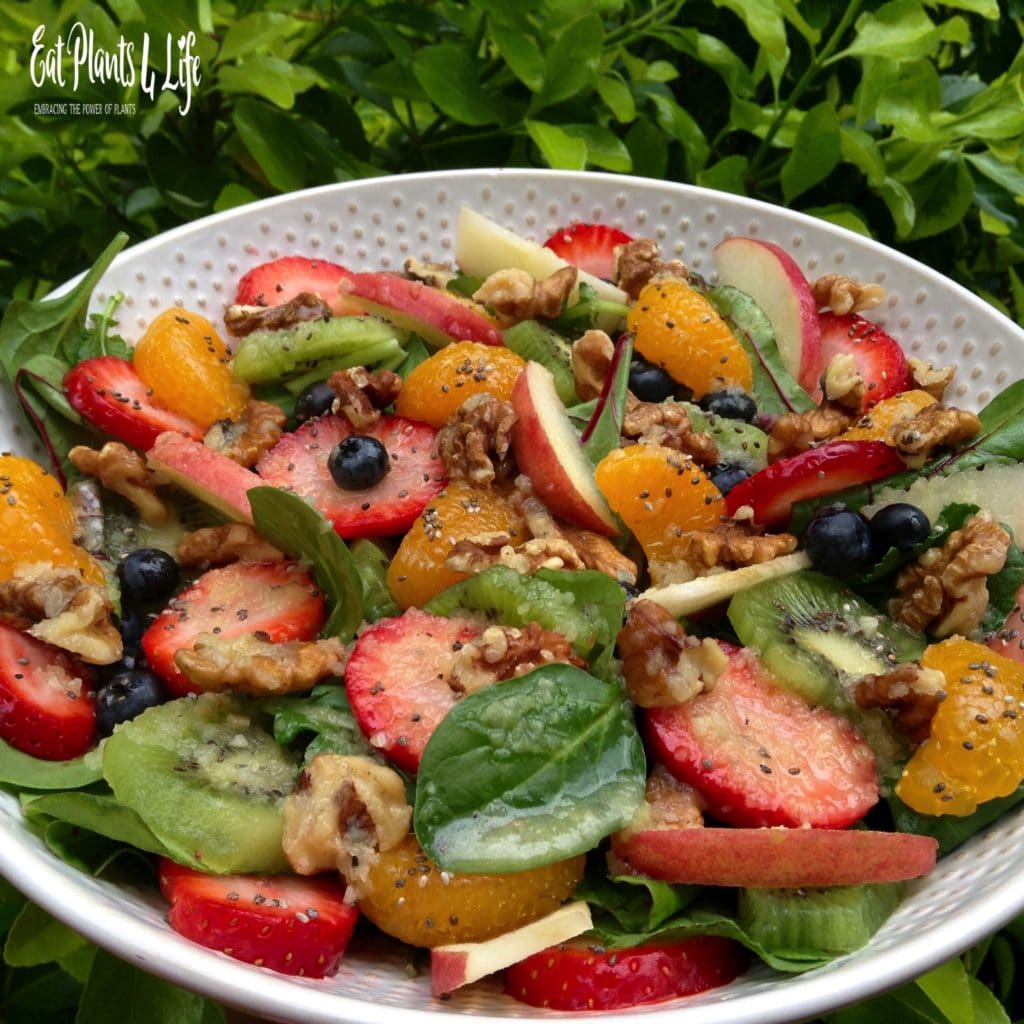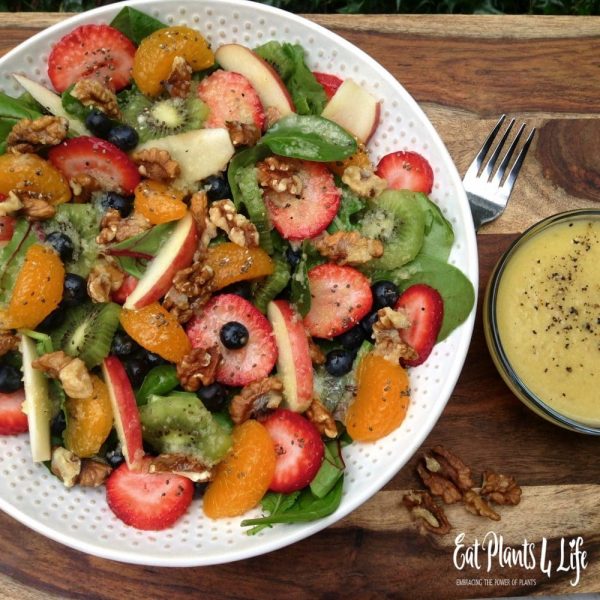 | | |
| --- | --- |
| | |
Mix all (except oil) in processor until mixed. Slowly add oil while processing.

Add dressing to assembled salad or store in airtight container in the refrigerator for up to 3 days. Shake before each use.
Evenly distribute ingredients onto 4 salad plates and add vinaigrette.

Enjoy your plate of gold!
*can sub with your favorite toasted nut (i.e. slivered or sliced almonds, cashews, or pecans)
Raw nuts can be toasted by adding them to a non-stick skillet lightly sprayed with cooking spray. Cook on medium-high for about a minute, tossing in pan constantly.
[wysija_form id="1″]