You see them popping up everywhere in the frozen food aisle – – more Vegan and Vegetarian quick meals. As plant-based acceptance increases, so has their shelf space in the grocery store. Every week, new plant-based products acquire  more real estate in the freezer-cooler.
I'll be the first to admit it, when my time is limited or if I just don't feel like pulling out the ole' chopping board (which is likely the case), I'll reach for a quick solution. Frozen or convenience meals are my bailout when life gets too hectic or I just feel lazy. It's pre-seasoned, pre-cooked, and prepared microwaveable cuisine for people on the go, people who can't cook, or people who just don't like to cook.
The question I often hear however is…
"Are Frozen (Vegan) Meals Healthy?"
Let's start with the schematics. Just like non-Vegan convenience foods, plant-based frozen meals are not located on the outer sections of your grocery store. According to "good health" advocates, the perimeter or outer section of the grocery store is where our healthiest grocery items are located. If one seeks a "clean diet" this is where one should shop. Those experts further claim that this section is best because it houses the least amount of unprocessed food options.
I agree with that to a minuscule degree. Vegans however, don't consider the meat, seafood, and dairy sections as healthy options. I also think that healthy, frozen vegetables, organic grains, dry beans, and minimally processed, simple ingredient products like tomato sauces found in the middle aisles are much healthier than farm-raised seafood, saturated fat-laden beef, and many of the complex, hard-to-pronounce ingredients found in the perimeter bakery section.
But that is whole 'nother subject for a whole 'nother post.
Let's answer the question by looking at it from another angle through my personal story…
When I began my transition to a plant-based diet, I was not use to cooking Vegan. I was a newbie to Vegan cuisine and at times struggling with my meat-eating demons. Vegan convenience foods served as my crutch to avoid sliding back into an omnivore diet. I needed to satisfy my meat cravings with a credible substitute. So, when I was craving chicken nuggets, I'd grab my favorite meat-free product that most resembled what else, a chicken nugget. If I knew I was going to a Fourth of July barbecue, I'd bring along my favorite meatless rendition of barbecue ribs so I wouldn't feel like I was missing out. As I became more experienced in the Vegan culinary world, I relied on frozen convenience meals less and less.
So, in essence, these meals got me on the path to a healthier diet. In the beginning, I struggled with wondering if it was good for my body, but I soon decided that the end justified the means.
Yes it's processed, has more salt than fresh produce, beans and grains, but is it worse that the alternative if it's eaten in moderation? It was my pragmatic approach to transitioning to Veganism.
If you struggle with whether processed, frozen Vegan/Vegetarian meals are more harmful than helpful, first ask yourself why you need them. Is it to save on time? Do you just need a break from the kitchen? Is it to provide a little support when you crave meat? If you are craving a burger and don't have time to make one from scratch, it certainly make more sense to consider a frozen veggie burger over a beef burger. Or have you been plant-based for a while now, but you are relying on them because you don't think you can pull off a Vegan recipe? If this is the case, you should probably consider a change in your habits.
Next, follow EP4L's 5 Simple Guidelines For Processed Plant-based Meals before totally eliminating them from your life:
Check the ingredients. You've heard this one before. If an ingredient is unfamiliar, you probably shouldn't consume the product. If the product consists of "unhealthy" ingredients like artificial colors, artificial flavors, TBHQ, synthetics, trans fats, preservatives, etc., run away!
When in doubt, Google the ingredient right there in the store. Some ingredients sound strange and unfamiliar (especially to a plant-based newbie), but are in fact okay to eat. Also, if you're Vegan, make sure the product has the V symbol or the word "Vegan" written on the box/bag. It's usually on the bottom of the front or back of the packaging.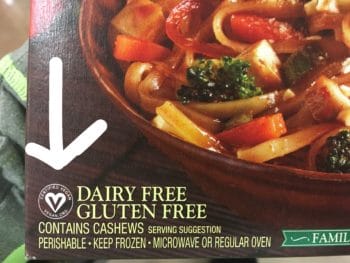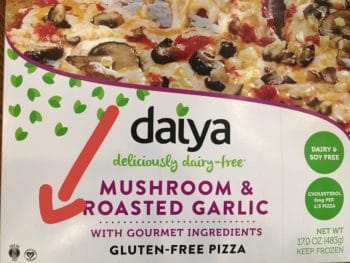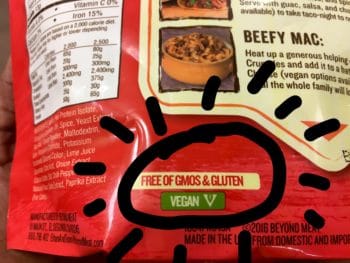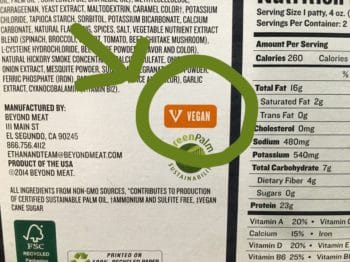 Some items will appear animal, egg, and dairy-free, but ultimately include those very ingredients. Many processed "veggie" burgers actually contain egg whites, which are okay for Vegetarians but not for Vegans. For example, Morning Star's Grillable Burgers and Veggie Sausage Patties and Links, actually contain egg whites.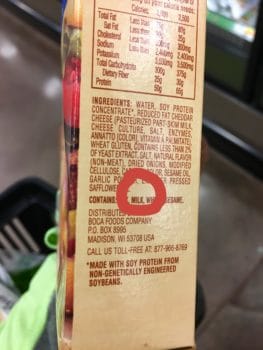 Use convenience or frozen foods sparingly – once or twice a week but not everyday. Let it be your go to when you're in a pinch, or if you're new to a plant-based diet and feel the need to mimic the texture or taste of the animal foods you miss.
Try to choose meals/products that are organic and GMO free. It can be more expensive, but so are rib-eye steaks and rising medical bills.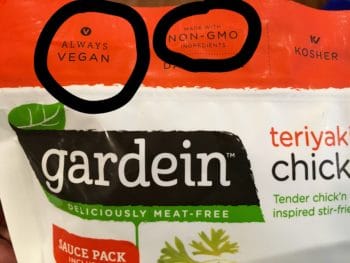 As with any and all convenience meals, watch the sodium content. This is self-explanatory. Too much salt is not good for anyone.
Try to avoid sticky situations by planning ahead. Start "Meal-Prep Sundays" so you don't have to rely on frozen meals during the week. Make a week's worth of plant-based meals that you can store in the freezer or refrigerator and you will be less inclined to reach for the prepackaged stuff. I love to make a double batch of black bean burger patties or homemade soup and storing it in containers for easy access.
Here are just few companies that I think are top-notch in the convenience, plant-based meal category. Click their names to visit their websites:
Greenwise Organic Frozen Vegetable (Publix brand)
365 Organic Frozen or Can Vegetable (Whole Foods Brand)
Simply Organic Frozen or Can Vegetables (Kroger Brand)
Earth Balance Soy-free, Organic Products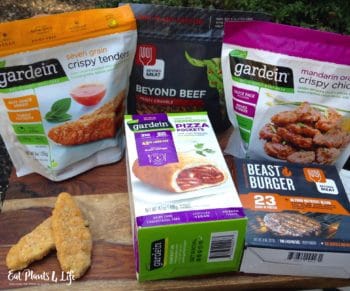 There are several other favorites on my list, but these will help get you started on your mission to enjoy guilt-free, processed foods. 
If you need support in preparing more, healthy meals, you've started in good place. My website has a slew of easy recipes, Quick Meal Ideas, tips and resources to keep you out of the frozen aisle. Don't miss new and exciting plant-based weekly recipes by signing up for my newsletter.
By taking the time to try new recipes and follow EP4L's 5 Simple Guidelines For Processed Plant-based Meals when you're too busy or need a break from the chopping board, you can stick to your goal to "eat more plants for life."