Here it is just a day or so away from the BIG day...
You've committed yourself to hosting the first kick-off to a summer of barbeques — Memorial Day. That's quite courageous of you because you have the daunting task of setting the standard for the rest of the summer. No pressure.
The usual suspects may grace your buffet table – hotdogs, burgers, ribs and maybe store-bought veggie burgers for the party anomaly aka Vegan or Vegetarian guest.
That being said, you have a problem on your hands. You're worried about pleasing all of your guests without creating more work for yourself. Yes, there is the potato salad (loaded with eggs), coleslaw (doused in mayo), pasta salad (topped with feta), and baked beans (laced with pork). A few of these may satisfy your Vegetarian guests, but unless your Vegan guests plan to bring sides that they can also eat (this is what I always do) that leaves them with the rubbery veggie burger and feta-less pasta salad you set aside in a separate bowl.
Why not make everyone happy with food that will please any and all dinner guests and alleviate the need to create so much work for the gracious host?
This Memorial Day, scale back on your workload by creating all-inclusive sides. Start by nixing the eggs and replacing the mayo in your potato salad with Vegan mayo or mashed avocado. I promise they won't know the difference, especially if you select the right Vegan mayo (like cholesterol-free Follow Your Heart's Veganaise). Swap out the mayo in your coleslaw, too.  Next, serve up a Easy Balsamic Corn Salad recipe that will become a permanent resident in your  Vegan recipe repertoire.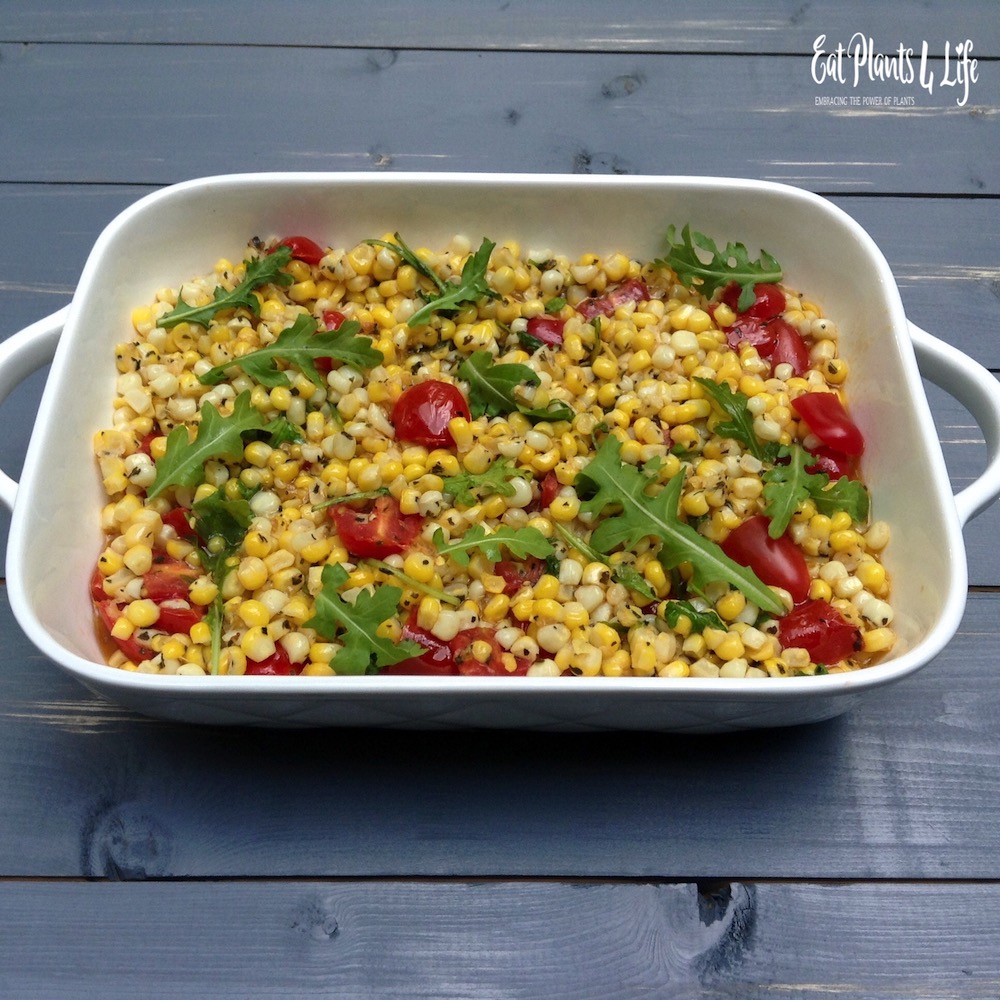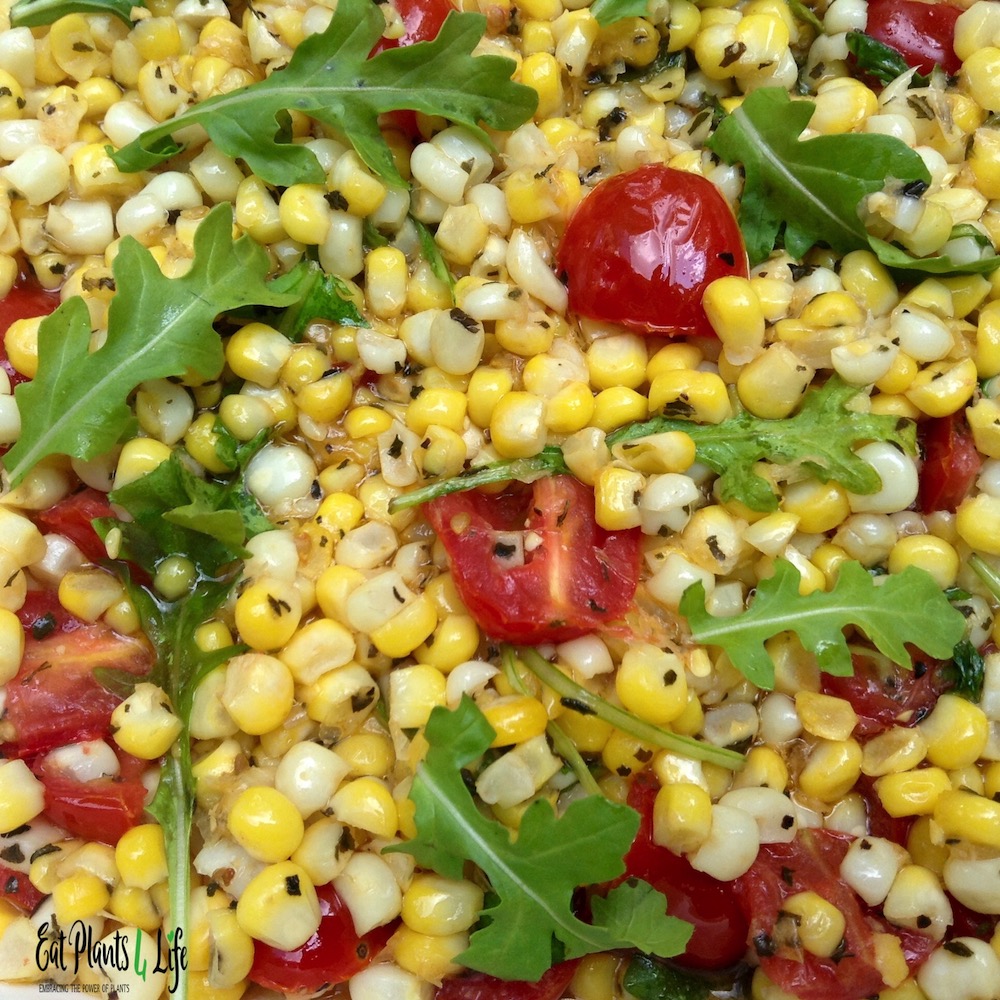 It's a light, refreshing, tangy, and perfectly seasoned side dish in a white balsamic vinegar/Dijon dressing. Lightly pan-fried fresh summer corn kernels are complimented with tomatoes, sweet basil, and peppery arugula. Easy Balsamic Corn Salad is easy to pack and go when you need a item to bring to a party. 
A light, refreshing side dish that will go well any BBQ main meal. Fresh summer corn and colorful grape tomatoes are the main characters, but the light vinegar/Dijon dressing and sweet basil add zing and zest to this beautiful, easy, packable dish. Peppery arugula adds another layer of flavor. Source: Southern Living Magazine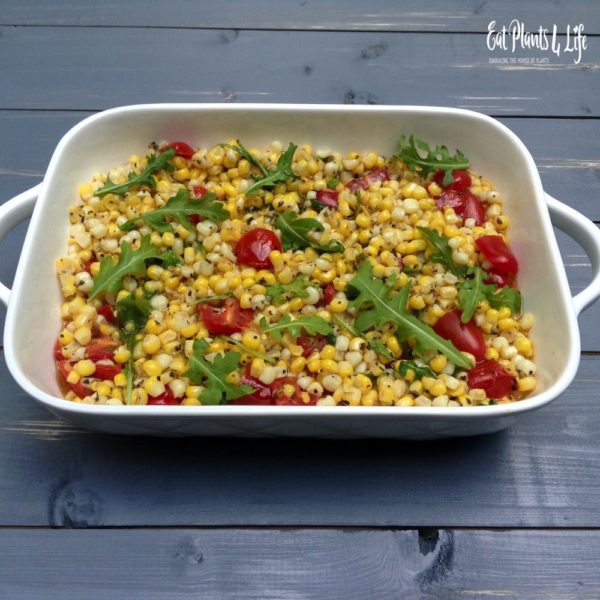 | | |
| --- | --- |
| | |
Instructions
Dressing:
Prepare Dressing: Add all ingredients to a small bowl and whisk until well combined. Set aside until corn salad is prepared.
Corn Salad:
Heat large skillet on medium-high heat. Add oil and corn kernels. Cook until corn is slightly tender (about 3 minutes). Add tomatoes and stir in dressing. Remove from heat. Mix thoroughly.

Stir in arugula right before serving. Add additional salt and pepper as needed.

Enjoy!
And what's the veggie burger situation in your house?  Do you make your own from scratch or buy them remade? Yes, a few companies make a pretty good store-bought burger when you're in a pickle, but why not make a homemade veggie burger that's actually grillable (won't fall apart on the grill), tastes superior compared to its processed counterpart, can be frozen (making it your new go-to when you're short on time) and just might upstage the usual beef burger. Grillable Veggie Burgers are the answer to delicious, smoky, moist, black bean patties.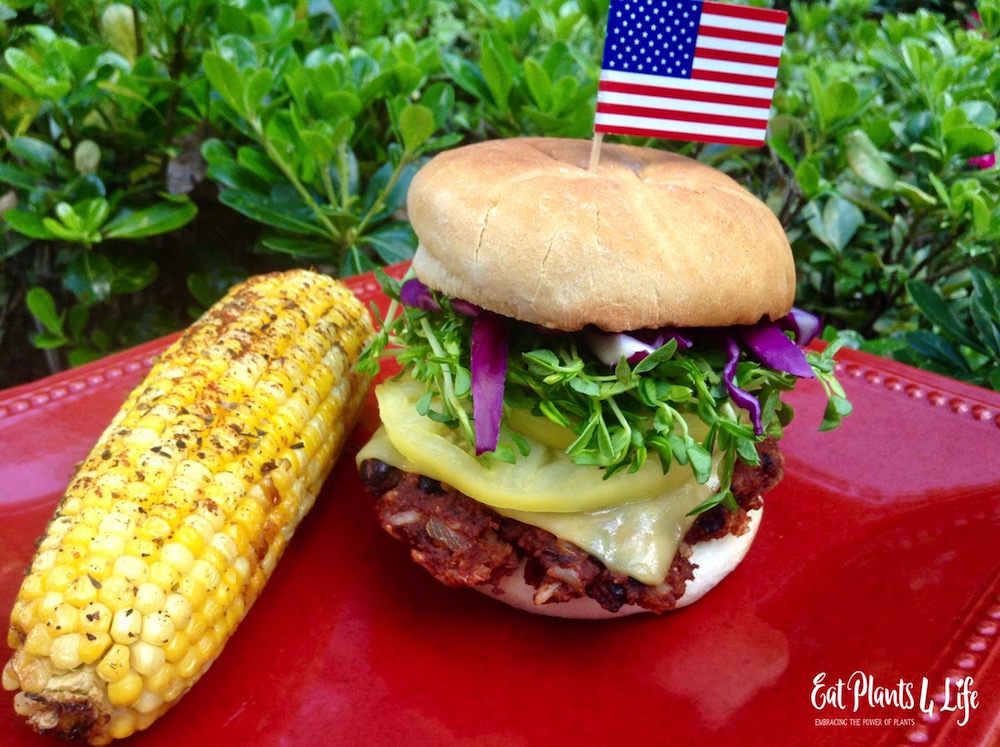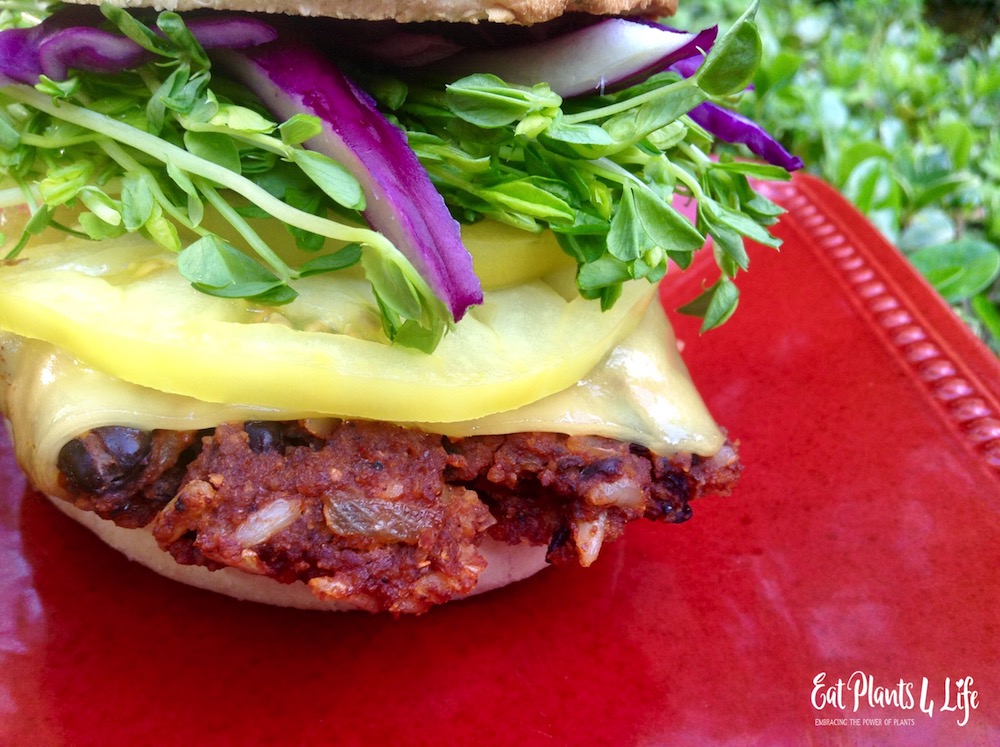 Grillable Veggie Burgers only have 1 gram of saturated fat compared to the 12 grams found in traditional beef burgers. 
Typical homemade veggie burgers will fall apart - not these perfectly seasoned, healthy, hearty patties. Compared to a regular 1/4 lb. beef patty that can have up to 12 grams of saturated fat, this awesome, freezable, moist, veggie patty only has 1 gram of saturated fat. Make ahead and pull out of the freezer as needed. Source: Minimalist Baker (minimalist baker.com)
| | |
| --- | --- |
| Servings | burger patties (or 10 slider patties) |
| | |
| --- | --- |
| Servings | burger patties (or 10 slider patties) |
Heat large skillet over medium heat. Once hot, add raw walnuts and toast for 5 minutes, stirring frequently to avoid scorching. Walnuts should be golden brown. Remove from pan and set aside to cool.

Heat the same skillet over medium heat. Once hot, add oil and onions. Season with salt and pepper. Cook until onions are soft and translucent. Remove from heat and set aside.

Place cooled walnuts in a food processor or blender. Add chili powder, cumin, paprika, sugar, salt, and pepper. Blend until mixture is a fine texture like cornmeal. Set aside.

Place rinsed, drained, and dried black beans in a large mixing bowl. Mash beans with a potato smasher or the back of a fork, leaving a few beans whole.

Add cooked rice, spiced walnut mixture, sautéed onions, breadcrumbs, and BBQ sauce to the black beans. Mix thoroughly with a wooden spoon until a moldable dough forms. If it's too dry and does not stay clumped together, add a little more BBQ sauce. If it's too wet, add little more breadcrumbs. Taste and add more seasonings if desired.

Form mixture into 5 burger patties or 10 slider patties.

Brush grill surface with oil or add a little oil to a skillet for stovetop sautéing.

Cook each side 3-4 minutes. These burgers won't break apart!

Top with optional Vegan cheese and allow to melt.

Cooked leftovers can be stored in the fridge for 2-3 days or frozen for up to 3 weeks. If freezing: allow cooked patties to cool. Stack patties, separating with parchment paper. Parchment paper will keep patties from sticking so you will be able to pull out only what you need from the freezer.

Seal in a freezer bag. Label with expiration date and cooking instructions. Reheat frozen patties in a preheated 375 degree oven and bake for 20-30 minutes.

Enjoy with favorite burger toppings and on toasted bun!
*you will need one entire can and one partial can of black beans to achieve 1-1/2 cup measurement.
Take pride in knowing that this barbeque kick-off holiday, you've set the standard pretty darn high. Go ahead– it's appropriate to drop the mic or in this case, the spatula.