I've created 2 of the best hummus recipes that are not only healthy, they're packed with protein and taste absolutely amazing!!! So much so, it deserves 3 exclamation points.
Who says your hummus has to be bland? Yeah, original hummus has its perks, but why not add flavor and color to your dip? EP4L's Roasted Beet Hummus and Mango-Ginger Hummus are the best hummus recipes and perfect for light, summer eating.
Now, I'm not the biggest fan of beets. Pickled or beets from a jar make my stomach churn. But I am a fan of its nutritional value, so I had to develop a way to willfully add them to my diet. Roasted beets was the answer.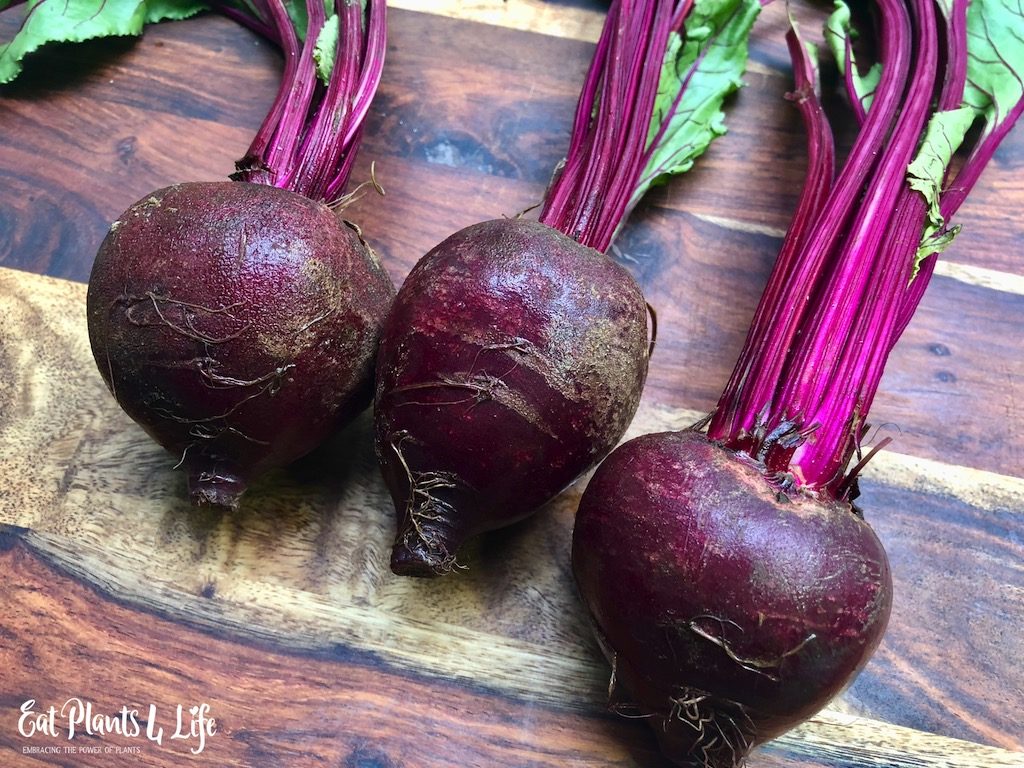 Naturally sweet and colorful beets are loaded with potassium, fiber, iron, vitamin B-complex, copper, vitamin C. It has antioxidant and anti-inflammatory properties.  Add them to beans and awaken your taste-buds.
Roasting beets prior to creating your hummus adds depth and flavor to the hummus recipe. Roasted Beet Hummus is easy to make, requires 7 ingredients (most of which are already in your pantry), and will add a rich, colorful hue to your serving bowl. Who can't admire a deep pink colored dip? My kids do.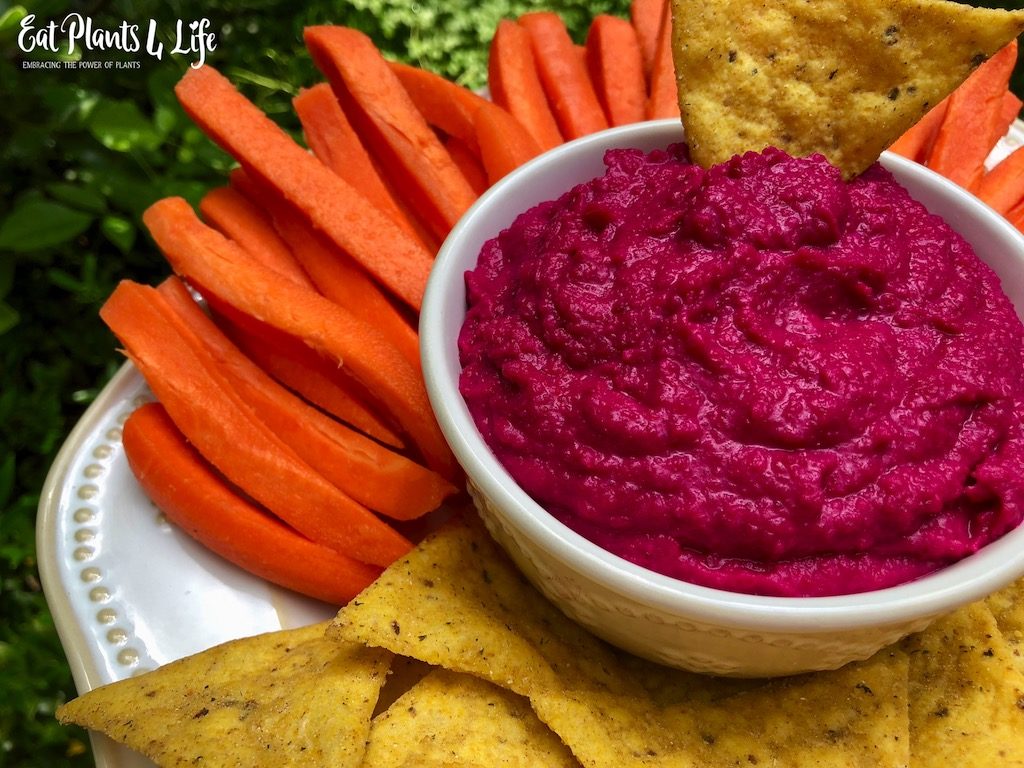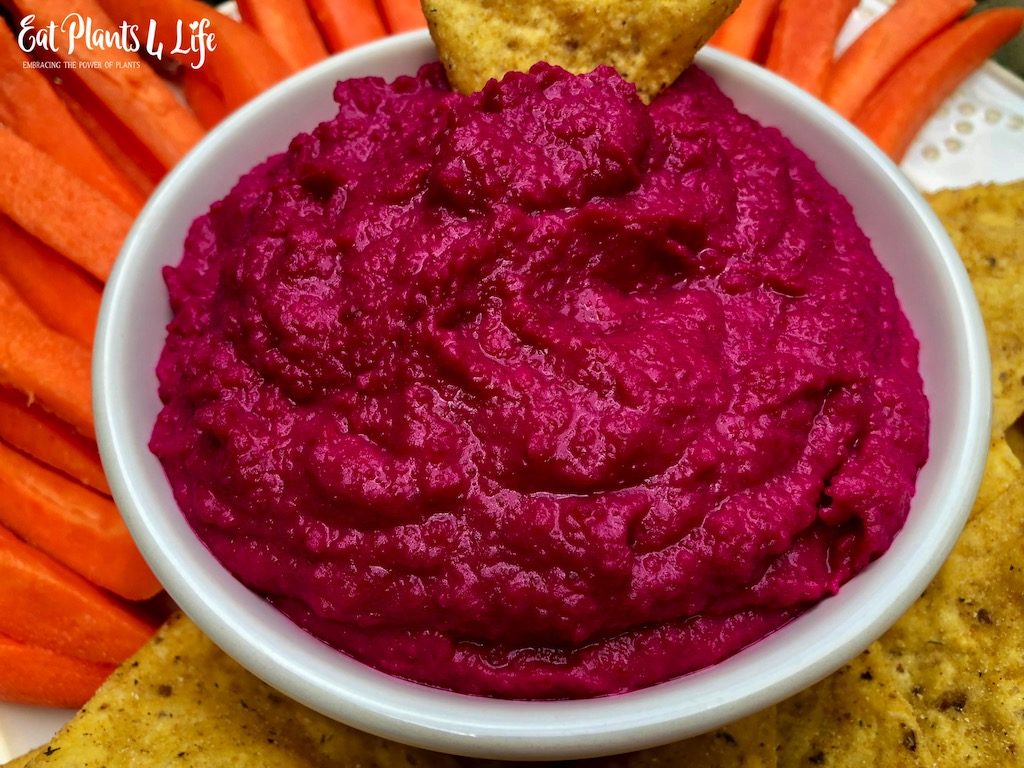 Next up, a summery, tropical twist on hummus. Mango-Ginger Hummus is the perfect mix of sweet and heat.
Mango is my favorite summer fruit. Did you know these mango fun facts (according to www.mango.org)?
A basket of mangos is considered a gesture of friendship in India (that would definitely solidify a friendship with me – hint, hint)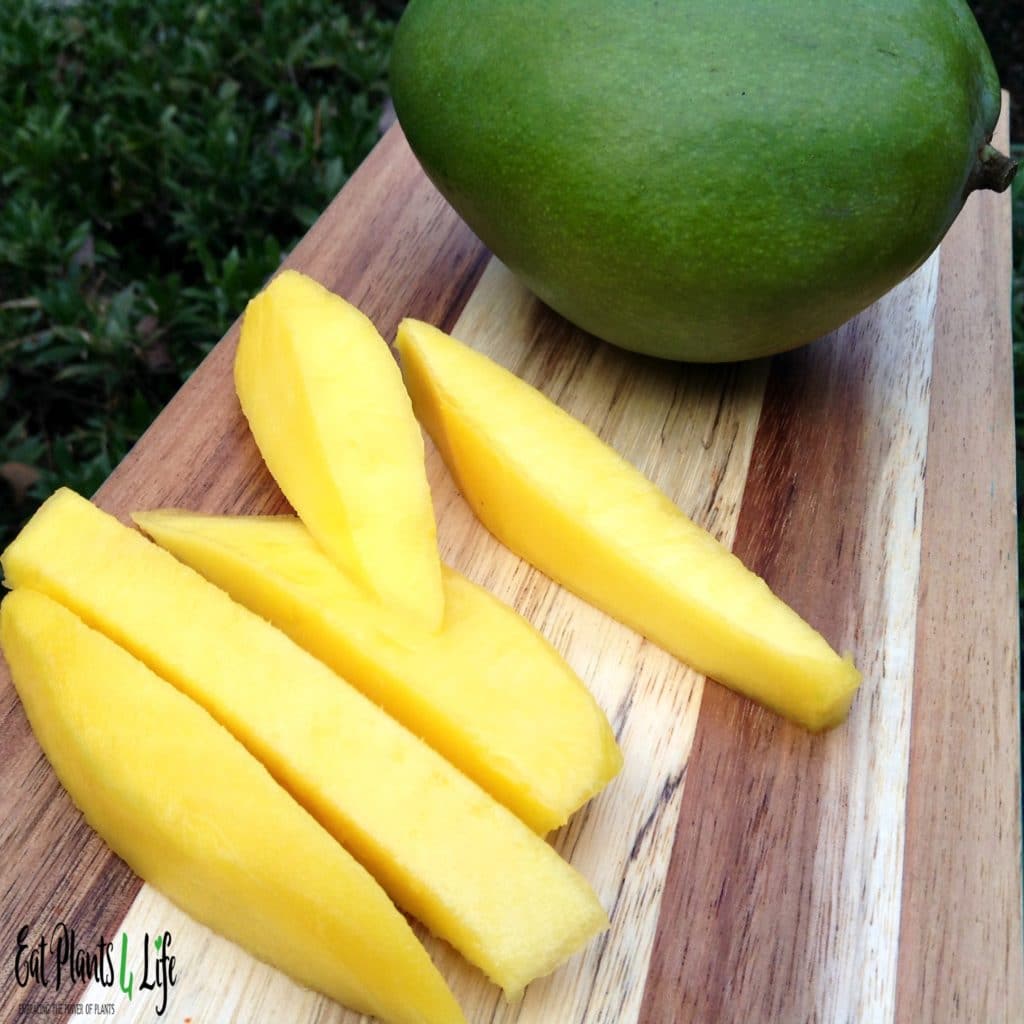 Mangos are related to cashews and pistachios (I love all three family members!)

Legend says that Buddha meditated under the cool shades of a mango tree (mango definitely has a similar effect on me – I mediate near them when they're on sale in the produce aisle)

The paisley pattern, developed in India, is based on the shape of a mango (wow, it's so good it showed up on fabric)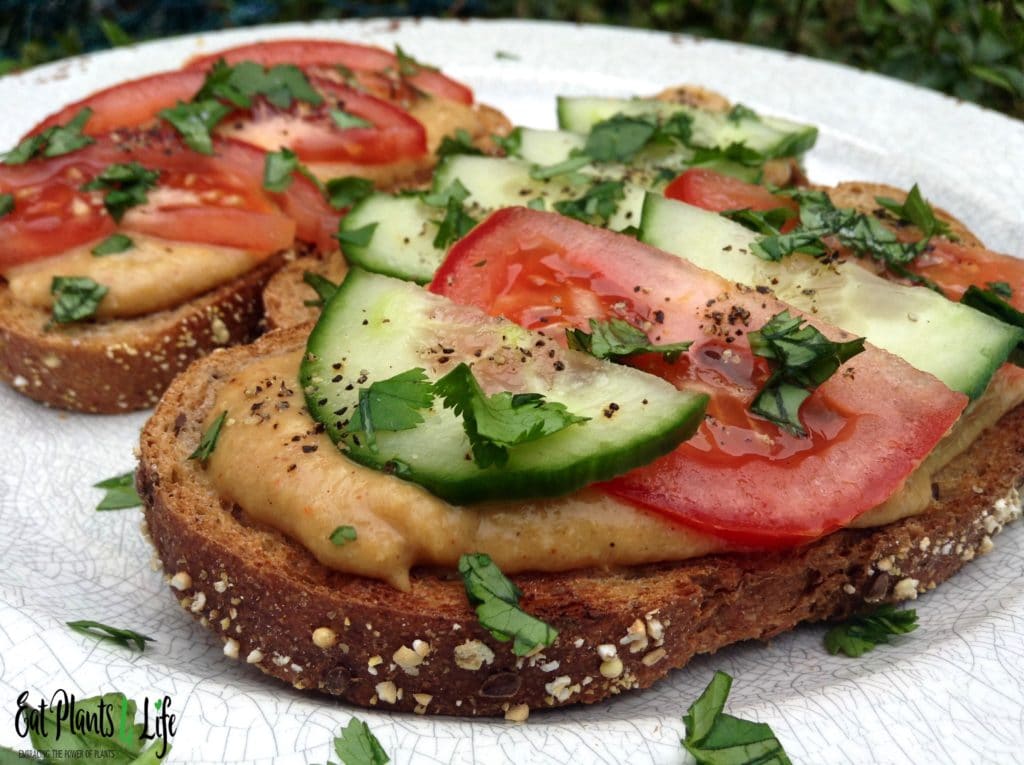 My Mango-Ginger Hummus is not just for dipping. Enjoy it on toasted, seeded bread and topped with sliced tomatoes or thinly sliced cucumber. It's one of my favorite sandwich spreads, giving measly mayo a run for its money.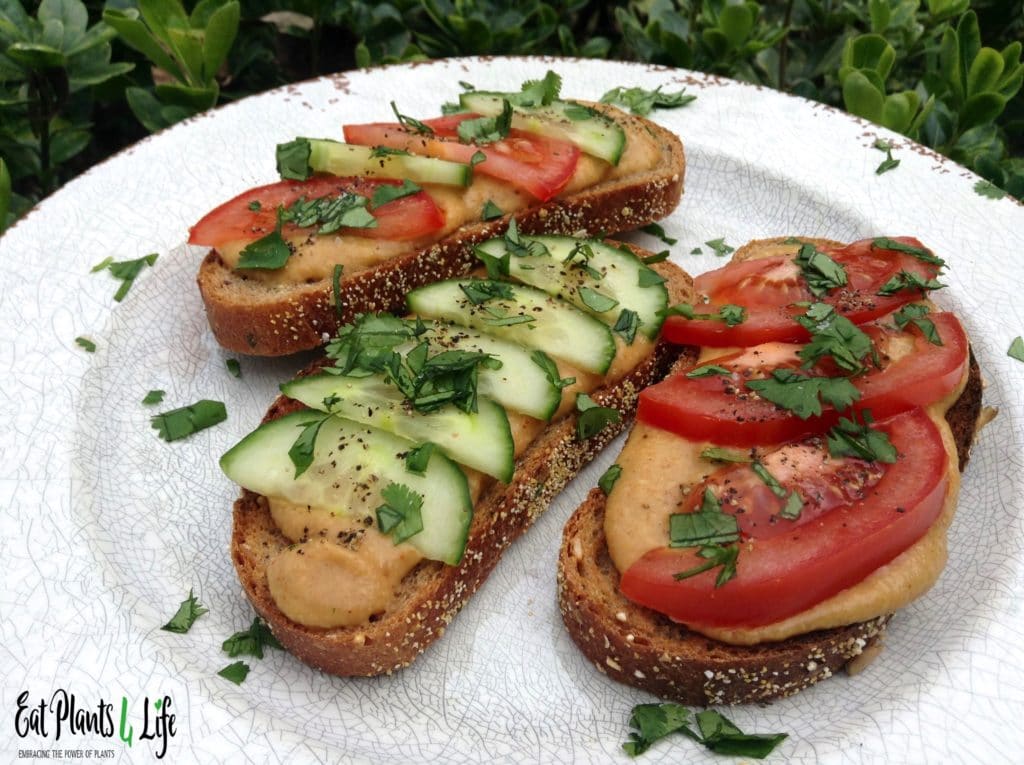 Roasted Beet Hummus and Mango-Ginger Hummus will add color, flavor, and spice to your summer serving table. Check out my easy-to-make recipe video for Roasted Beet Hummus and enjoy!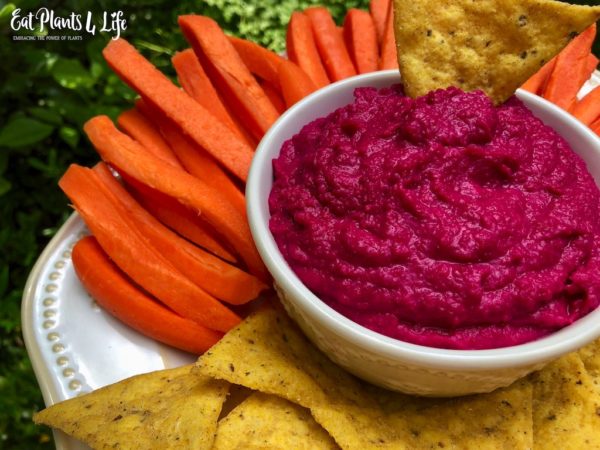 | | |
| --- | --- |
| | |
Preheat oven to 375 degrees.

Remove stem/leaves from beets. Wash beet roots thoroughly. Dry off.

Coat beets with olive oil (about 1-2 tbsp). Double wrap beets in foil. Place on a roasting pan. Roast in oven for about 45-60 minutes or until tender. Remove from oven. Allow to cool slightly (just enough to be handled with hands). With a fork, and while still warm, peel the skin from the beets and discard.
Place garlic clove and ginger root in a food processor or high-powered blender. Process until minced. Add remaining ingredients. Process until smooth. Taste. Add additional salt if needed.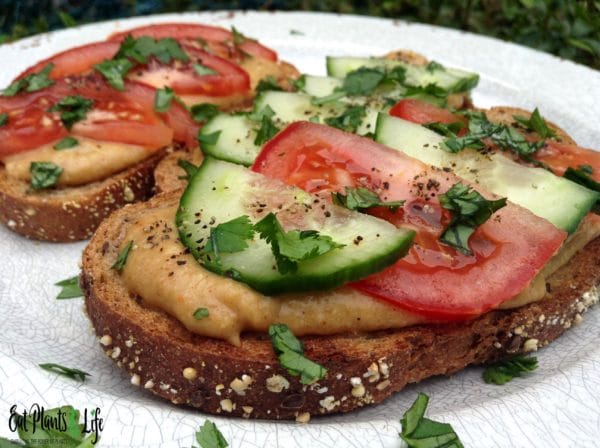 | | |
| --- | --- |
| | |
Place garlic cloves and ginger root to a food processor or high-powered blend. Process until minced.

Add remaining ingredients and process until smooth. Taste. Add additional sea salt, if needed.

Prepare as a sandwich spread, dip, or on seeded toast.