Now that it's eggplant season, "eggplant recipes" is probably one of the top google searches on the internet this time of year. I always get the question, "know of any good eggplant recipes?" from eggplant enthusiasts who haven't quite figured out how best to enjoy this waxy, oddly-shaped aubergine fruit.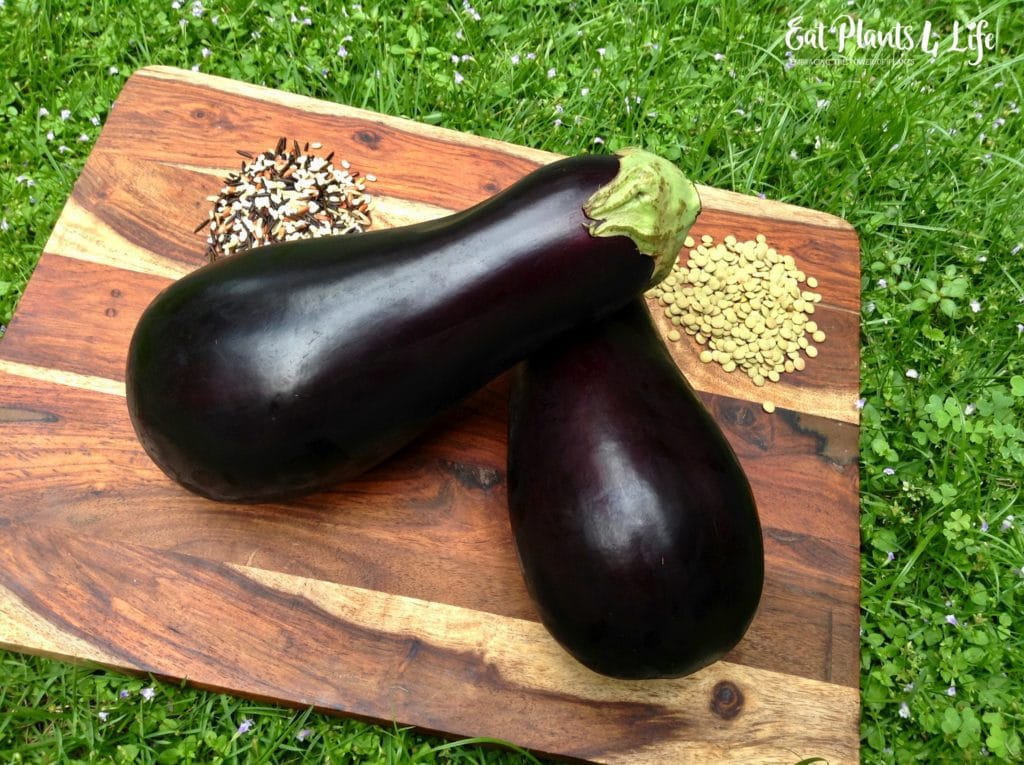 Eggplant's recipe potential is not a mystery, nor a complicated science.  Cooking it, in fact, is quite easy. Because of its ability to retain moisture and capture whatever seasonings you decide to incorporate into it, eggplant can often be the main course of any meal, upstaging animal-sourced entrees. Recipes like: Eggplant Parmesan, Fried Eggplant, and EP4L's Vegan Eggplant Meatballs, Tabbouleh-Topped Eggplant Filets, and Stuffed Eggplant are all prime examples of a fruit transforming into a hearty main course.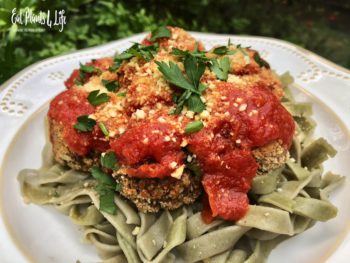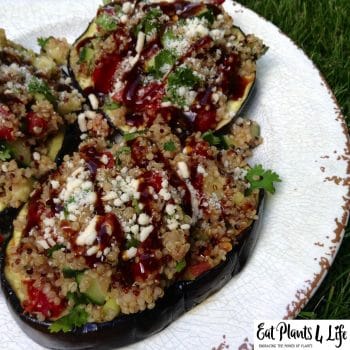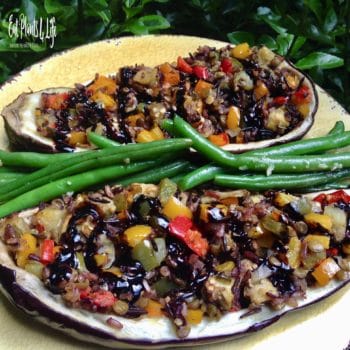 This week, eggplant becomes the condiment, appetizer, snack, or light lunch option. EP4L's Best Roasted Eggplant Dip is a quick and easy, oil-free, flavorful dip or sandwich spread that captures the essence of this versatile fruit.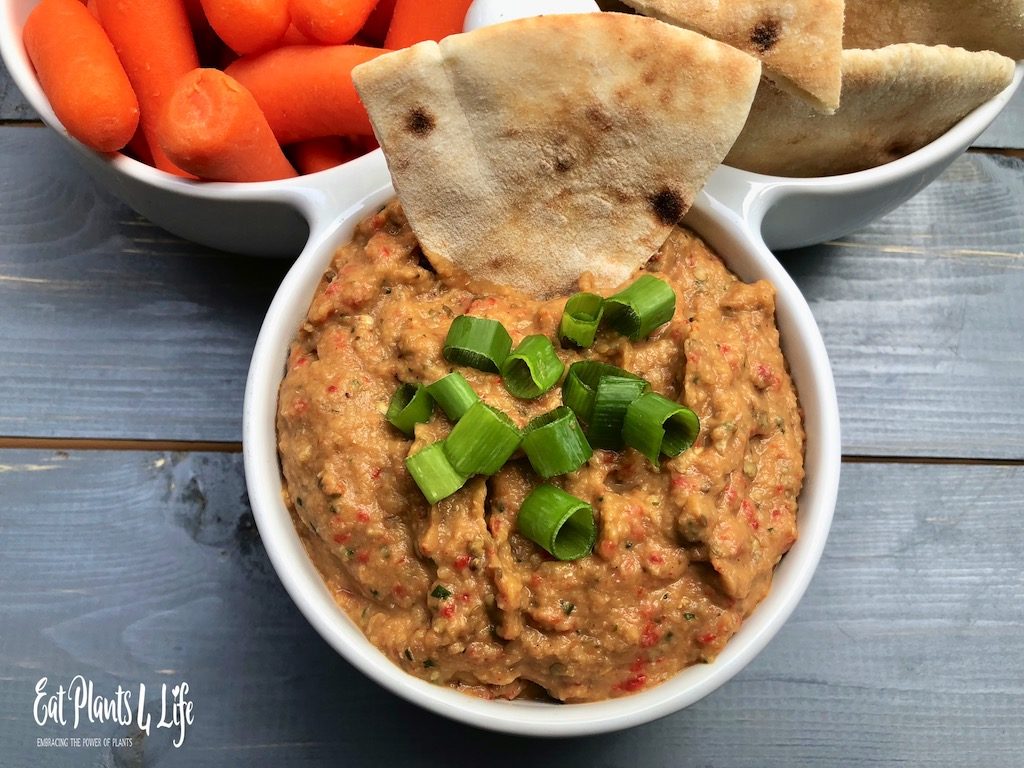 Oven roasted eggplant weds chickpeas, roasted red peppers, garlic, fresh basil, and the smoky flavors of cumin and smoked paprika to create an inspiring eggplant dish that answers the question, "know of any good eggplant recipes?"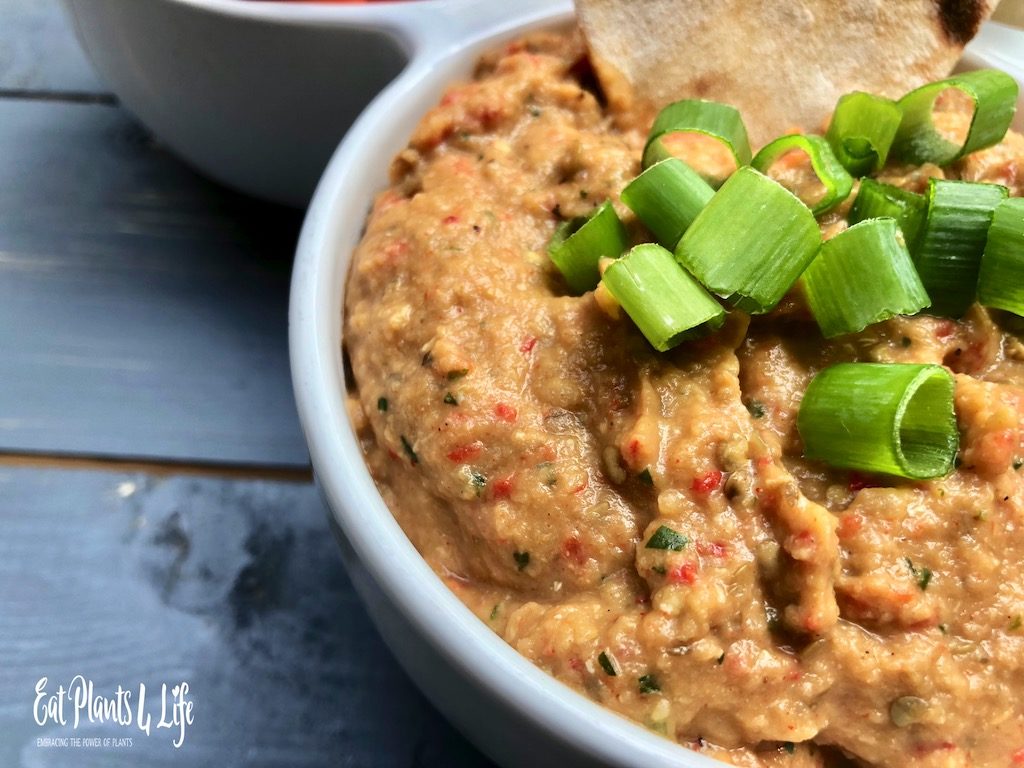 Not only is this dip delicious, it's nutritious. Void of refined oils, Best Roasted Eggplant Dip is flavored with a small amount of the natural oil found in tahini or ground sesame seeds.
Serve it up during a late Summer or Fall gathering. And take advantage of the abundance of this seasonal fruit before it exits the produce section until mid-summer next year.
Click the title links to try other delicious plant-based eggplant recipes:
Tabbouleh-Topped Eggplant Filets
Check out the YouTube recipe video for Best Roasted Eggplant Dip: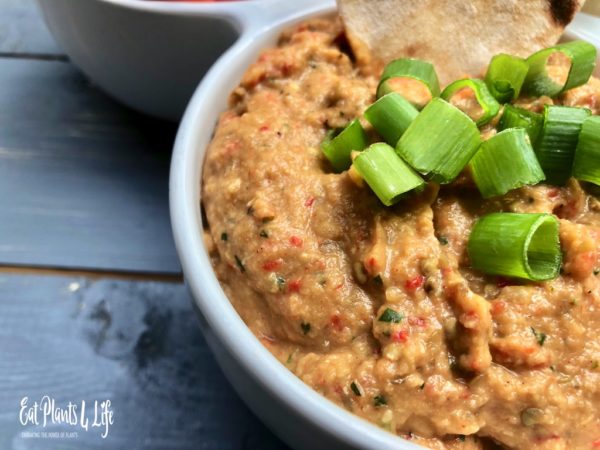 | | |
| --- | --- |
| | |
Preheat oven to 450 degrees F.

Place whole eggplant on a baking sheet. Pierce eggplant several times with a fork. Bake for 20-30 minutes or until eggplant's skin looks darkened and wrinkled. Set aside to cool. When cool enough to handle, use a fork to peel skin off of each eggplant and discard. Place remaining eggplant in a large mixing bowl. Using the back of a fork or a potato smasher, break up the eggplant.

Add chickpeas, garlic cloves, red peppers, tahini, and basil to a food processor. Process until mixture is ground. Add mashed eggplant lemon juice, and remaining seasonings. Process until completely combined. Taste. Add additional salt and pepper as needed.

Garnish with sliced green onions. Serve with soft pita triangles, raw veggies, crackers, or corn tortilla chips. Also makes a great sandwich spread!
**Add chili powder or diced jalapeno peppers in step 4 if you want a spicy dip. You can also use fire-roasted red peppers.