There's nothing quite like a childhood memory that you can relive with your kids. A very special one for me has to be the breakfast tradition my grandmother introduced – like her mother before her.
In regimented fashion, she got up early every single morning (and when I say early, I mean ear-ly) to make my grandfather a traditional southern-style breakfast of home-made country biscuits and either cubed steak with creamy, white gravy or thick-sliced country ham (or some other part of the pig). Usually it was in good company with sliced cantaloupe, sprinkled in fresh ground pepper. Yes, I know – to this very day, my peppery cantaloupe is often met with looks of concern.
When my grandmother retired from her laborious job of kitchen cook for the local college, she remained steadfast in maintaining her 5:00 am schedule. I'd often spent the night at her house, so by the time I woke up the next morning, I could smell the doughy biscuits she had prepared for my grandfather and me. She always kept them warm by placing a dish towel over them.
When she passed away, unfortunately, so did that tradition and her family recipe. It was never passed on in a loosely bound, makeshift cookbook with tattered pages and cursive script. Yet, the memory still remains. The morning smells that could pull anyone out of a deep sleep and the pleased look on my grandfather's face as he savored a biscuit is hard to forget.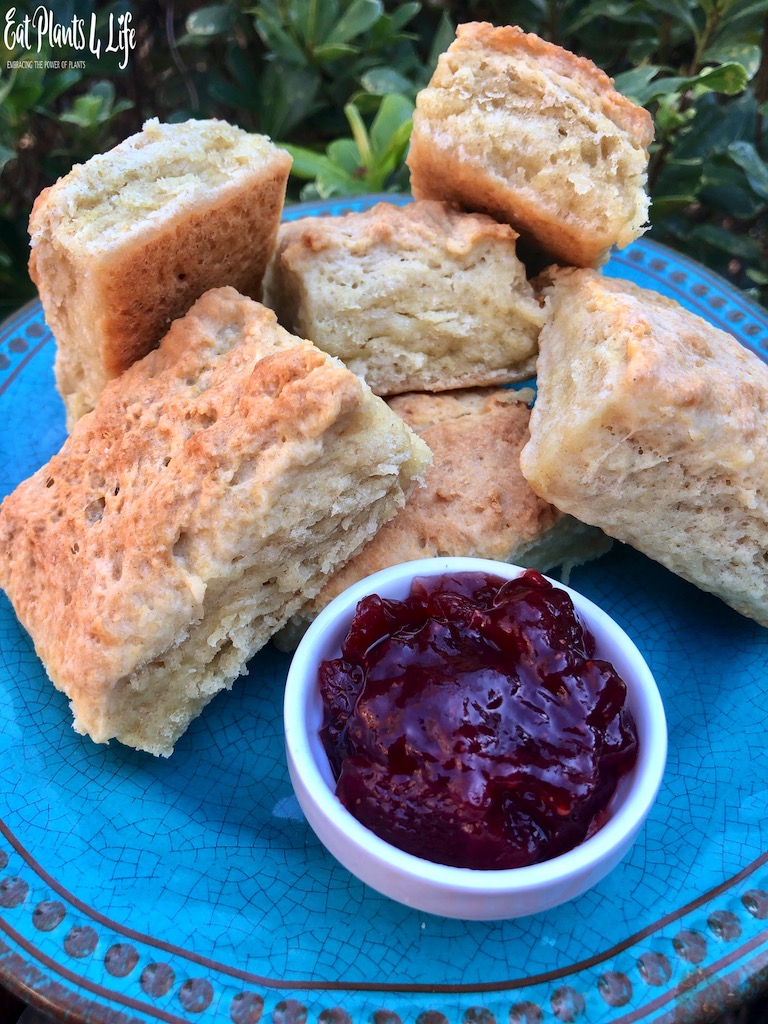 In honor of her devotion to family and of a childhood memory that always evokes. smile, I've created a modern version of grand-mama's country biscuits. It's my vegan version. She would balk at the idea of creating a lard-free biscuit, but I'd like to think she'd approve of the taste of my Vegan Country Biscuit recipe.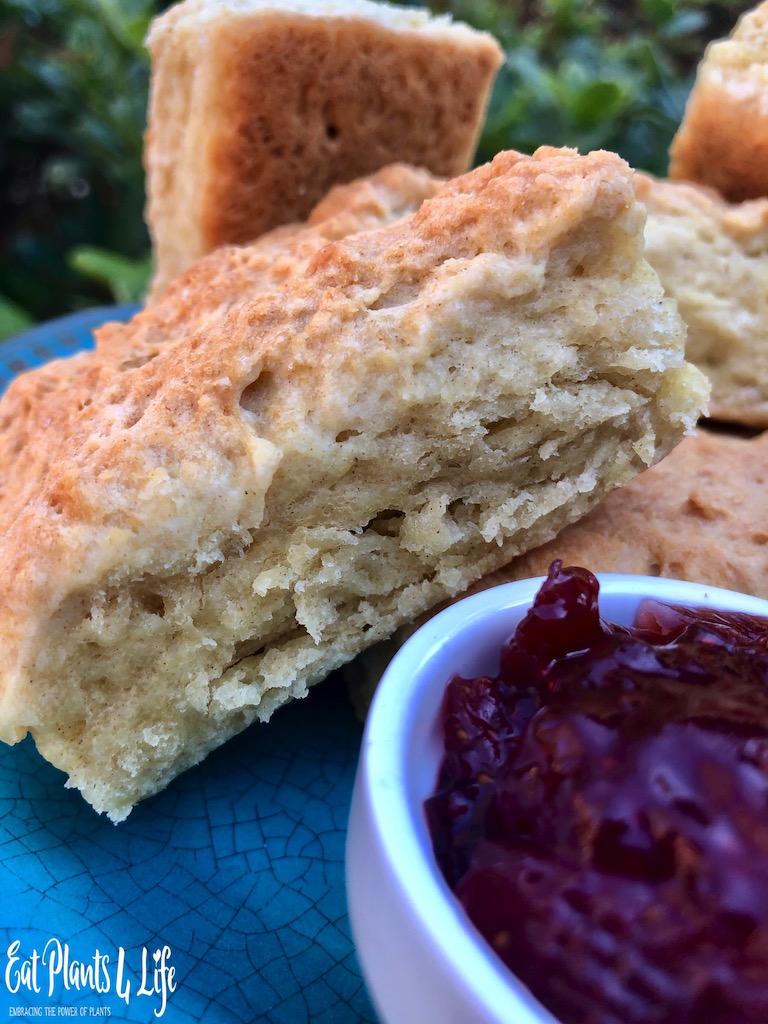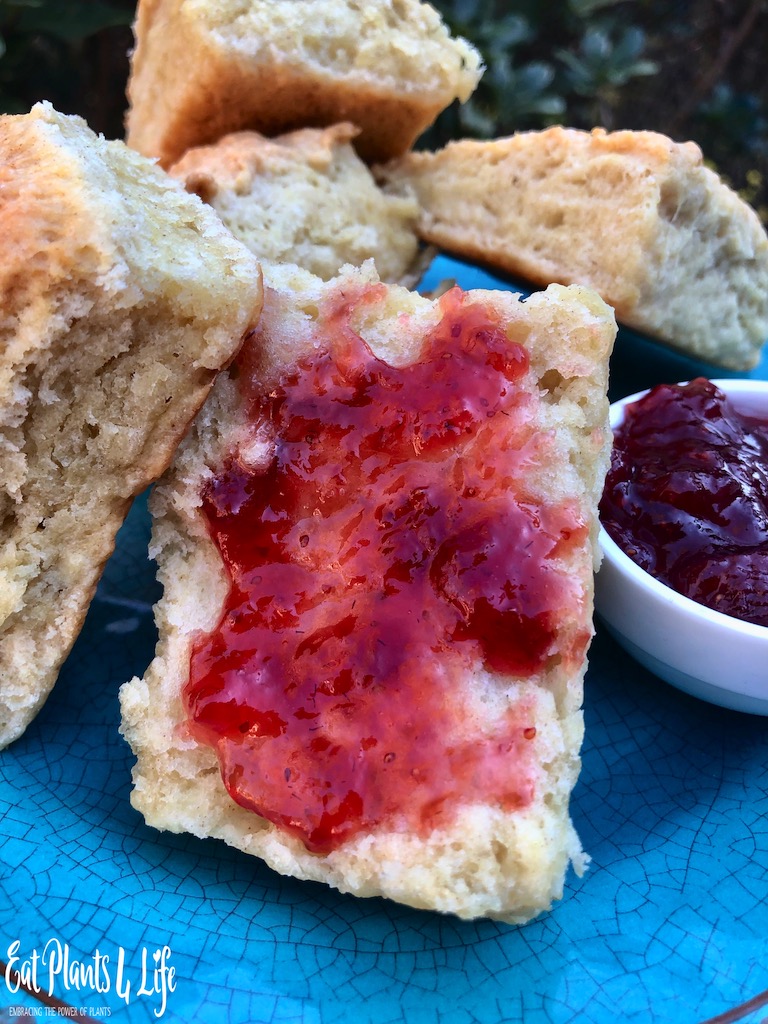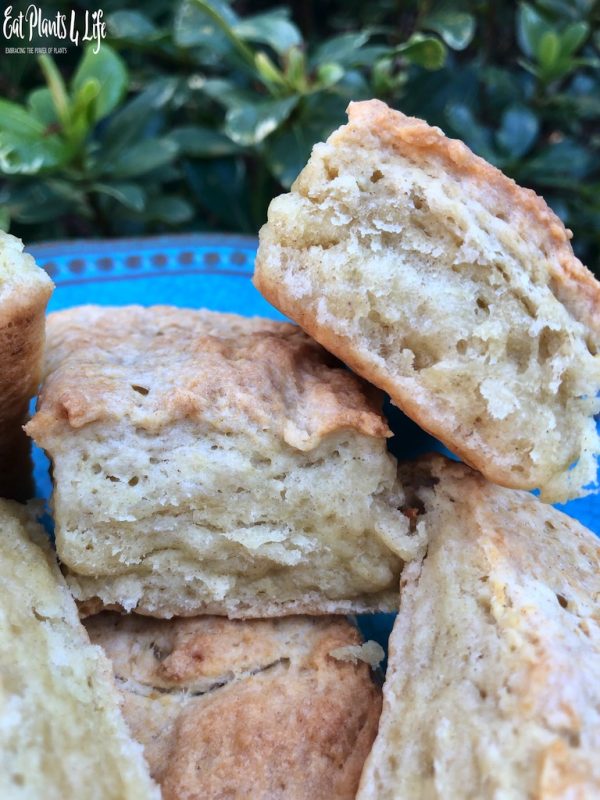 | | |
| --- | --- |
| | |
Preheat oven to 400 degrees F.

Pour almond milk into a small bowl. Add vinegar. Stir. Allow to sit for 5 minutes. Set aside.

In a large bowl, place flour, sugar, baking powder, baking soda, and salt. Combine. Cut in the vegan butter and mix until mixture resembles course crumbs. Pour in almond milk/vinegar mixture. Mix.

Lightly flour a hard surface. Roll dough onto surface. Knead for 3 minutes. Place kneaded dough onto an ungreased baking sheet. Shape into a 6 x 6-inch square. Using a butter knife or spatula, divide dough into 12 sections (leaving them side by side).

Bake for 15-20 minutes or until golden (it's done when a knife inserted into the center comes out clean). Serve hot w/ favorite jam or preserves.