One of the chief complaints that I hear from omnivores is that the food industry has not come through with a store-bought, tasty, beef burger alternative for those considering a plant-based diet or those who just want to eat less meat. The Beyond Burger has changed that. And it has added Vegan Meatloaf to the dinner table. That calls for fist pump action!
The Beyond Burger is a next level, plant-based burger patty on the market that's raising the brow of even the most loyal, die-hard meat-eaters and former skeptics. You won't find what is being called a "plant-based phenom" tucked in a cardboard box in the frozen food section. It's in the meat department, holding its own, alongside the "other" meats.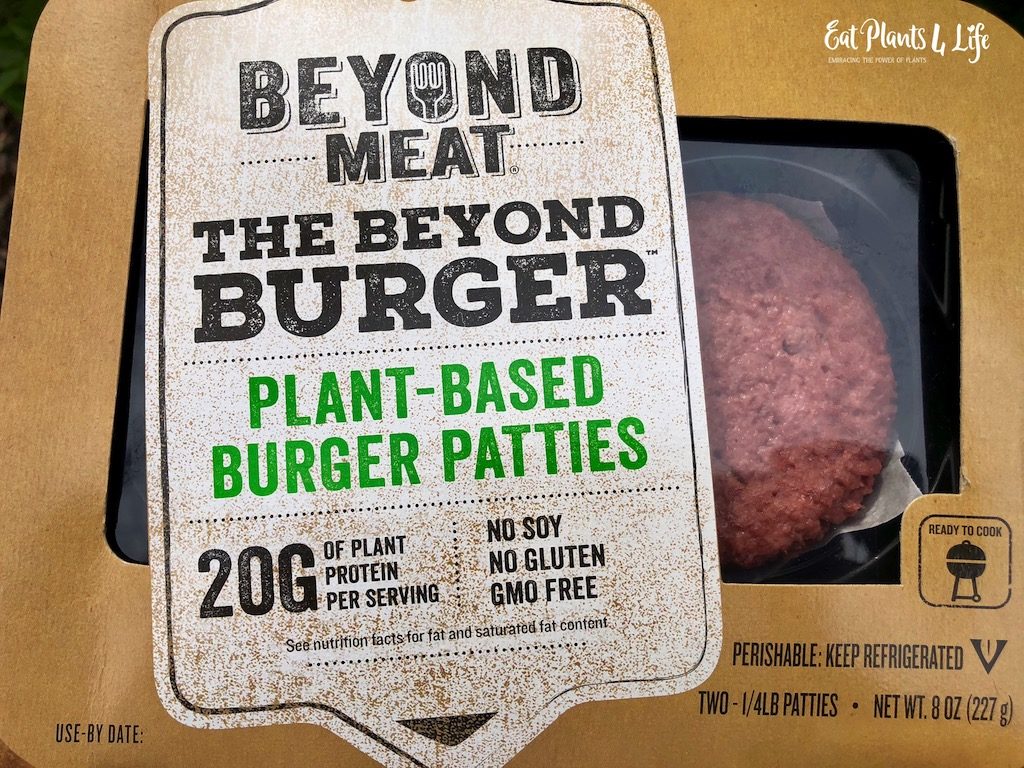 The eco-friendly, Beyond Burger has broken new ground in the plant-based food industry. Getting the attention of well-known investors like billionaire Bill Gates and actor Leonardo DiCaprio, Beyond Burger patties mimic the look, taste, texture, packaging, and cooking methods of typical ground beef.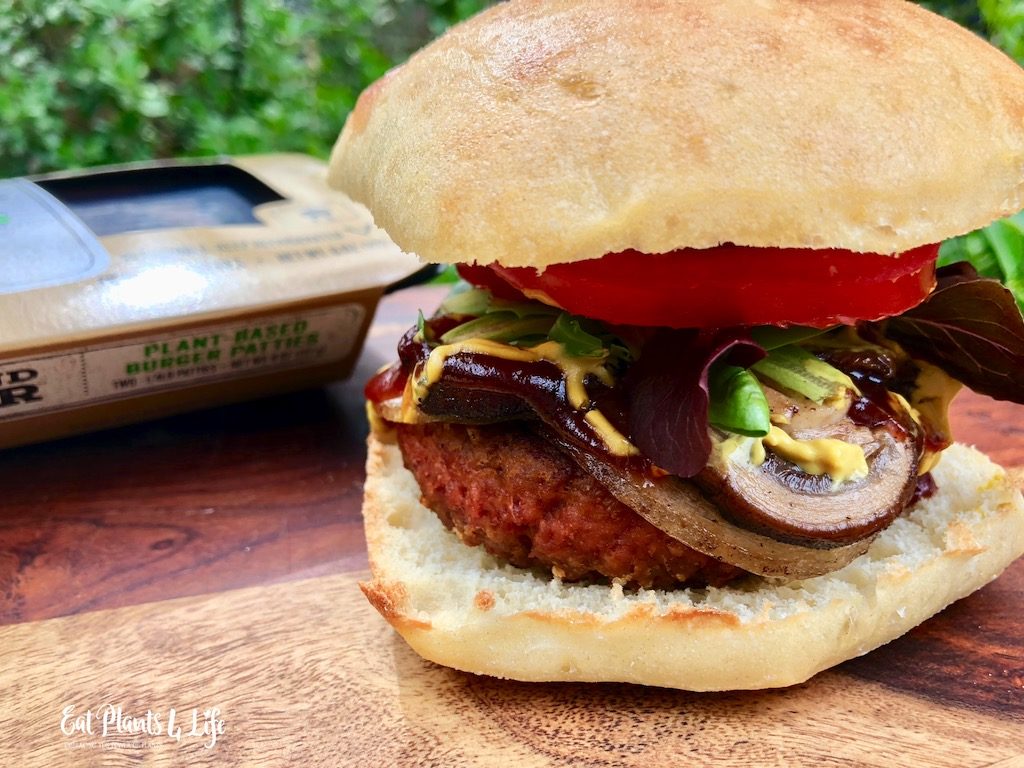 They're Beyond delish and will have you second-guessing its ingredients as you sear them on the grill.  Visually, it even has a pink hue like a raw beef burger patty. Because healthy beets are a part of its composition, the Beyond Burger even "bleeds" like a beef burger (they call it beet blood).  It's 20 grams of pea protein, soy-free, GMO-free, and made entirely of plant-based ingredients.  Priced at about $6 for a package of 2 patties, the Beyond Burger is "shaking up" the meat industry. Even restaurants are adding them to their menus as a meat alternative. As of 2018, the family-friendly chain T.G.I. Fridays is one of them.
It is by far (and you can quote me on this), "the best store-bought burger I've tried" and I've tried quite a few. My husband, a recovering beef burger addict, loves them!
Right now, they're in only in a few major grocery stores, but over the next few years and as the plant-based population continues to sky-rocket, Beyond Burger's presence in your local store is inevitable. If you live near a Kroger or Whole Foods, stop by and pick them up. Just ask the butcher.
After I fell head over heels for them as a burger, my mind started to wonder. If they make great burgers and mimic red meat, why not expand its use and create recipe favorites that would typically call for textured ground beef like: lasagna, tacos, chili or better yet, Vegan Meatloaf?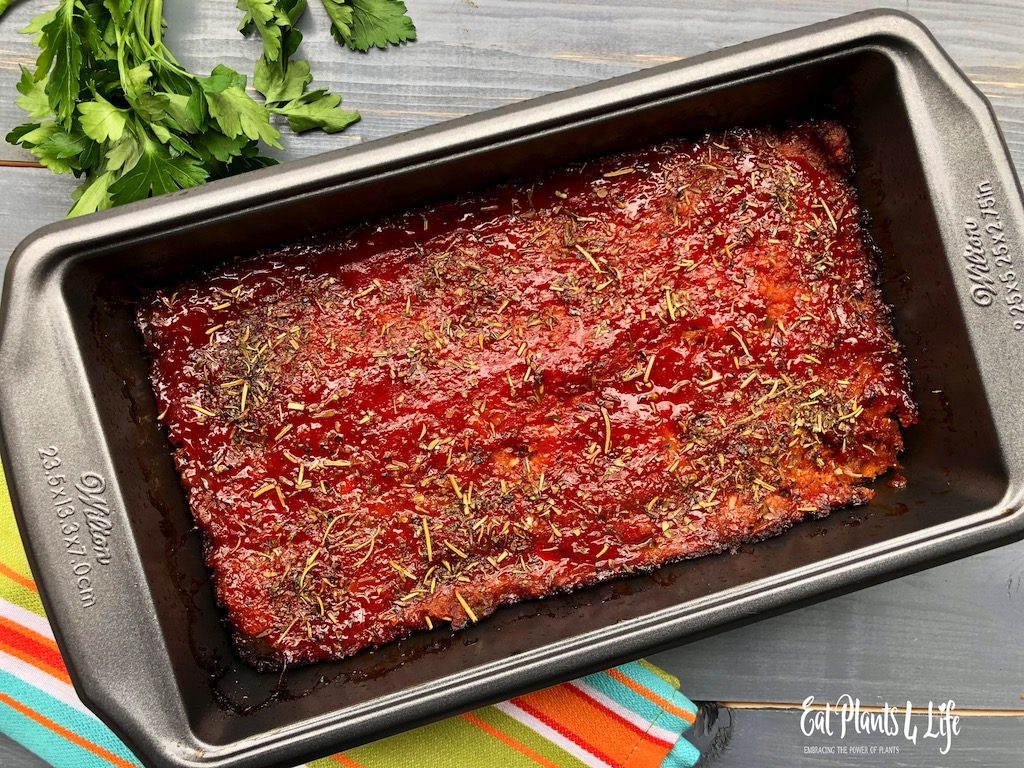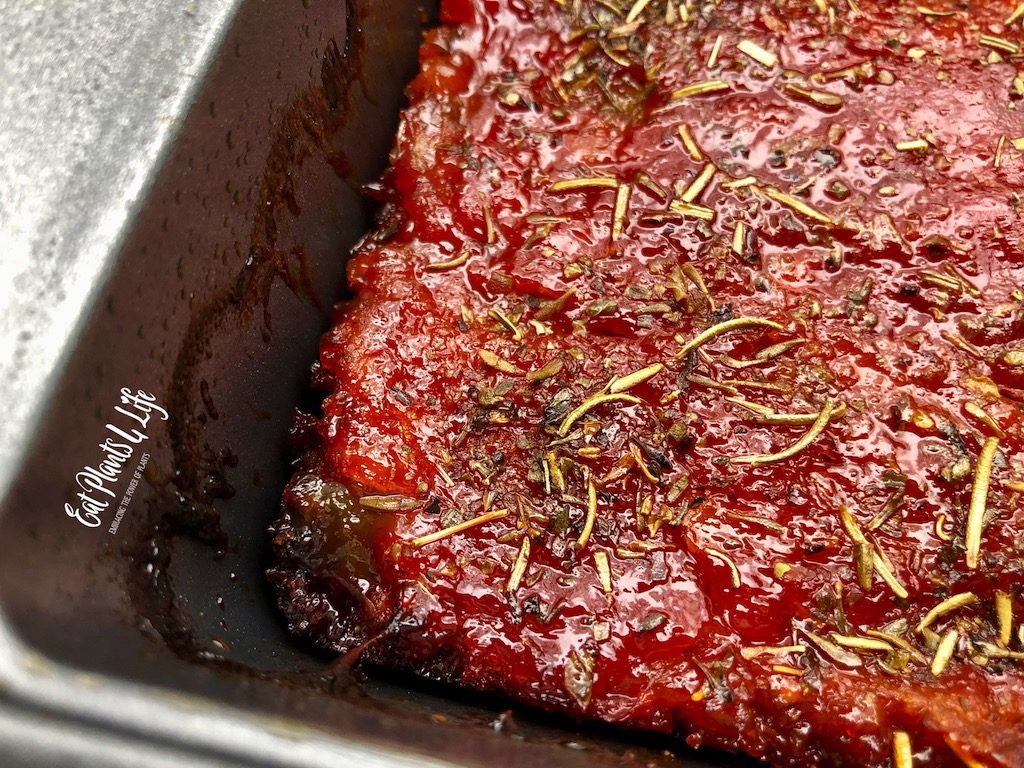 EP4L's Vegan Meatloaf takes the Beyond Burger patty and combines them with onions, peppers, mushrooms, seasonings, and even cooked lentils (to add even more protein), to create a hearty, plant-based meatless-loaf that's topped with a flavorful, sweet, brown sugar glaze. You will beyond enjoy it!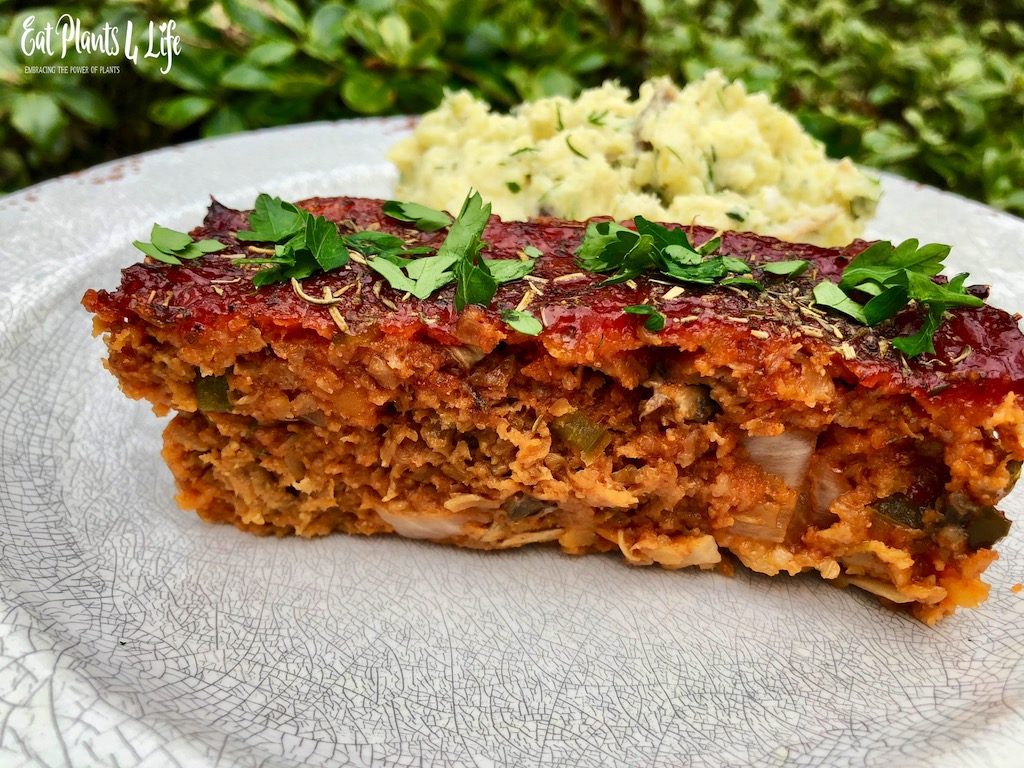 EP4L's Vegan Meatloaf is now a family favorite now that the Beyond Burger has made its way to the plant-based market. Click the link: Beyond Meat and check out their website. Use the "store locator" to find them near you.
Check out the easy recipe video of our Vegan Meatloaf: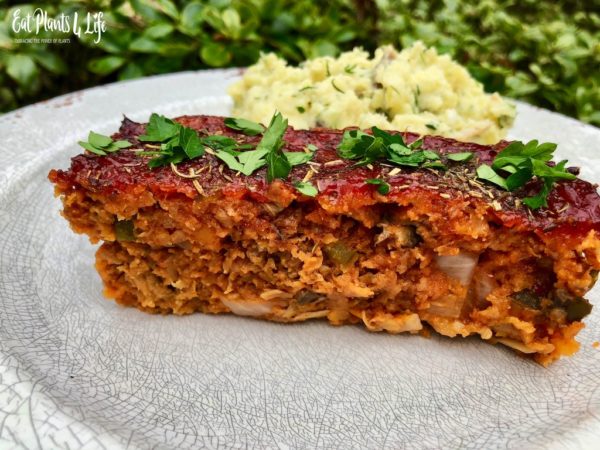 | | |
| --- | --- |
| | |
*Lentils: rinse and presoak lentils in water for 4 hours and up to overnight. Sometimes I skip this step as I personally like for my meatloaf to have an added texture. It's up to you!

Preheat oven to 400 degrees.

Generously spray a loaf pan with non-cooking spray. If you're serving in on a nice serving dish, line the loaf pan with aluminum foil and spray generously with cooking spray so it can be easily pulled out and displayed on your serving dish. Set loaf pan aside.

In a large bowl, mix all meatless loaf ingredients except Beyond patties. Stir until well combined. Fold in Beyond patties and gently mix. Do not over work. Press meatless mixture into loaf pan. Pack tightly.

In a small bowl, combine all glaze toppings ingredients, except dried herbs. Spoon glaze over meatless loaf. Spread out evenly. Sprinkle with dried herbs.

Place in oven and cook for 35 min.

Remove from oven and allow to rest for 15 minutes before pulling it out of the loaf pan or cutting into it. Serve topped with optional chopped, fresh, flat-leaf parsley.