Nature's gift of fruits and vegetables make the art of colorful salad creation the highlight of another sweltering summer season. When the air is thick and blistering, appetites tend to veer toward eating lighter meals. There's nothing like sipping on a cold cocktail while devouring a plate covered in a kaleidoscope of fruits and vegetables that have reached their seasonal peak.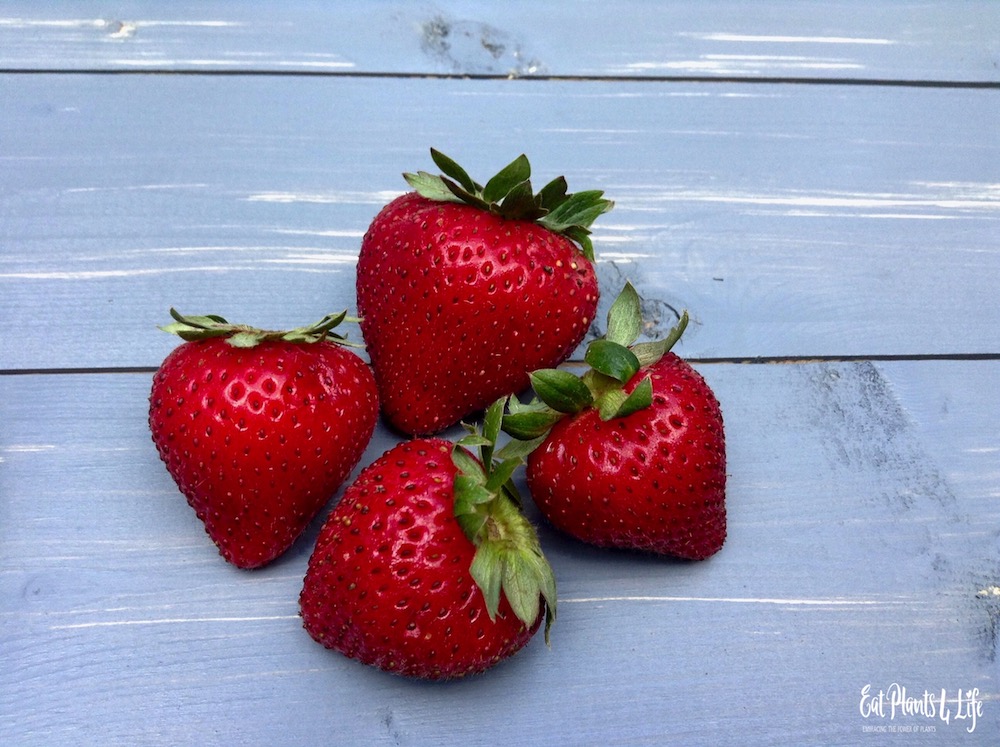 The key to the perfect salad is always in the salad dressing. There are so many on the market. Cruising through the salad dressing aisle, many brands canvas the shelves. I'll be the first to admit that there are quite of few great-tasting options on aisle 7, but do you really want a rust remover on your mixed greens? Ingredients like: calcium disodium EDTA (a synthetic preservative banned in some countries), artificial flavors, sodium benzoate (another synthetic chemical food preserver), and natamycin phosphoric acid (a chemical preservative also used to remove rust) could be lurking in some of your favorite salad dressings.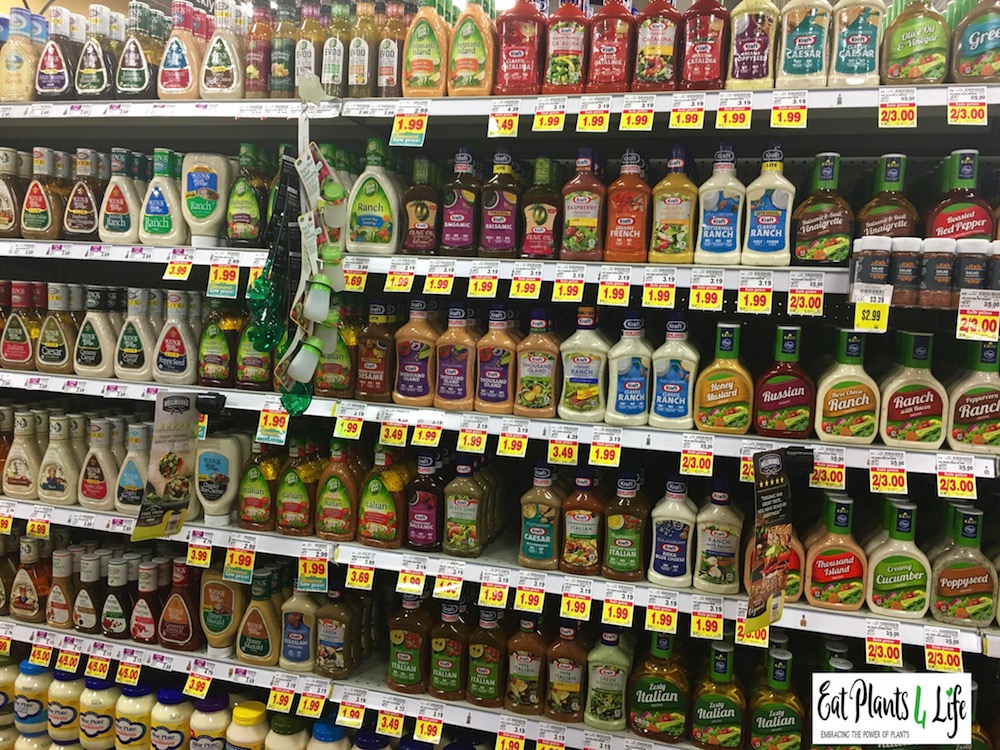 Some of you are thinking…"if the FDA approves it, it must be okay, right?" Or, "well this can't be harmful in such small amounts." I use to think the same. While it may be true that these additives are recognized by the FDA as GRAS or Generally Recognized as Safe, over time, these petri dish-derived ingredients can build up and start to show up in your body as disease generating, weight gain causing toxins. Since many of these additives are in some other grocery items that you eat on a daily basis (like wine, soda, crackers, cereal, baked goods), you're probably consuming higher overall quantities of these questionable ingredients.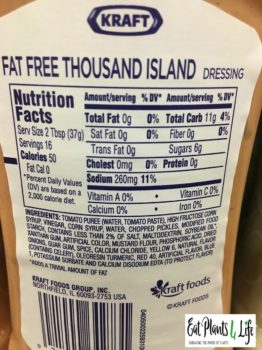 The good news is, you can eliminate at least one source of unhealthy ingredients. Why buy processed salad dressings when homemade dressings taste better and can be easily (yes, easily) made with simple items that you already have?
Most of us have dried herbs/spices, balsamic, red wine or white wine vinegars, and olive oil in the pantry. If you have those three items, you're already good to go. Keep these along with some citrus fruits or berries and Dijon mustard on hand and you'll always have a healthy salad dressing. 
I tried my first homemade recipe a few months ago and became obsessed with creating new salad dressings. My kids' favorite is my Vegan Caesar Dressing. Click the title to check it out. They're still more interested in creamier dressings, but I am a fan of vinaigrettes because they don't mask the plants. As a result, my desire to create new and different vinaigrettes has magnified ten-fold, especially after reading the ingredients of the above brands. They're so easy to make and ingredients can be substituted to create something brand new. 
Ultimately, fresh fruit makes a great base for dressings. The sweetness is natural, eliminating the need for added sugar.
My new obsession with vinaigrettes has inspired me to avoid the processed dressings, create, and share my own. My homemade Strawberry Salad & Vinaigrette will get the party started.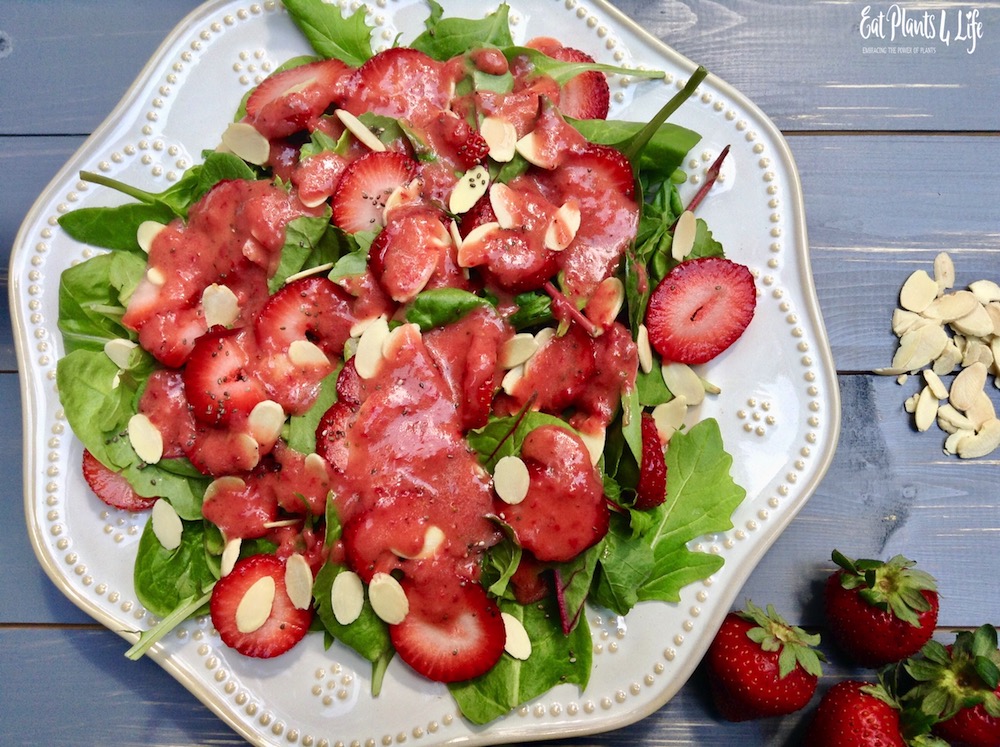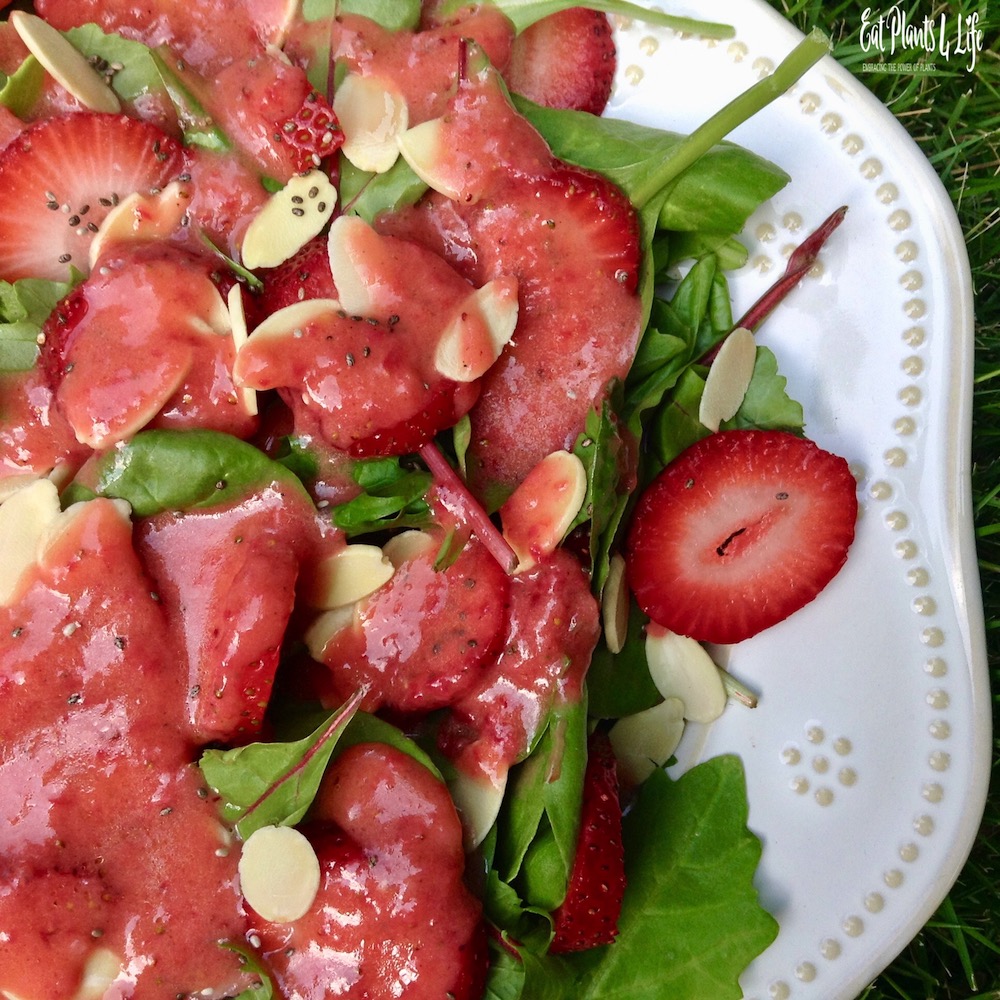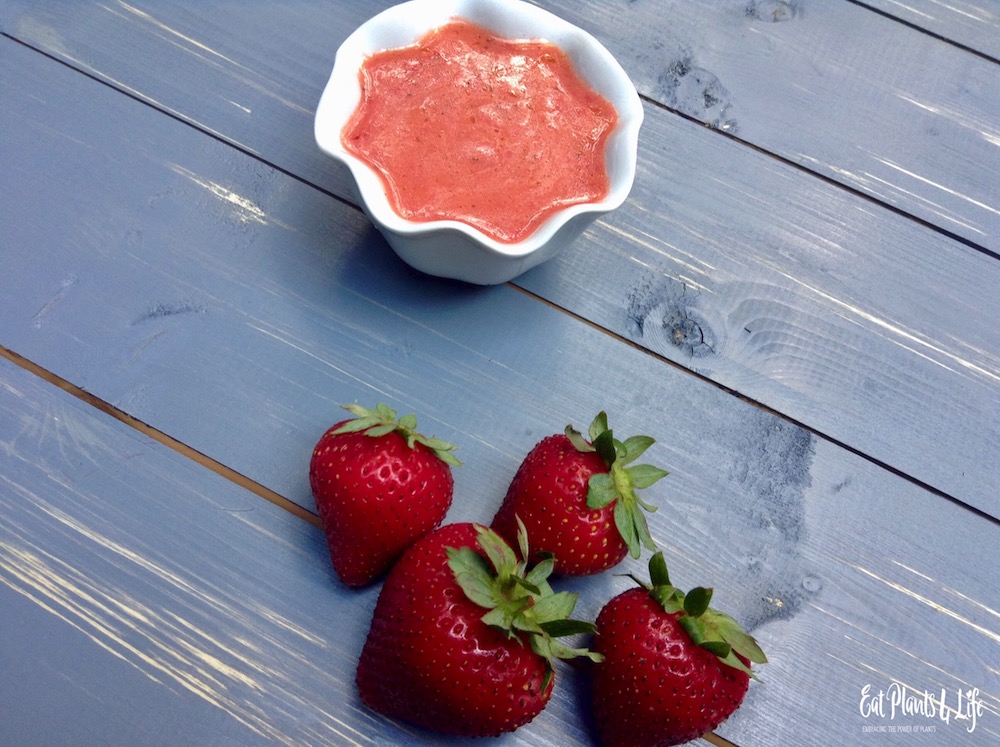 This light, refreshing, unprocessed, fruit-based vinaigrette is so easy to make and tastes much better than the stuff with a 2 year shelf life. The combination of strawberries, EVOO, Dijon, white balsamic vinegar, and a hint of Agave blend to create the dressing in my Strawberry Salad & Vinaigrette. Using colorful mixed greens like purple lettuce, romaine, spinach, and/or baby kale adds an abundance of vitamins, minerals, fiber, and yes, protein. There is protein in plants!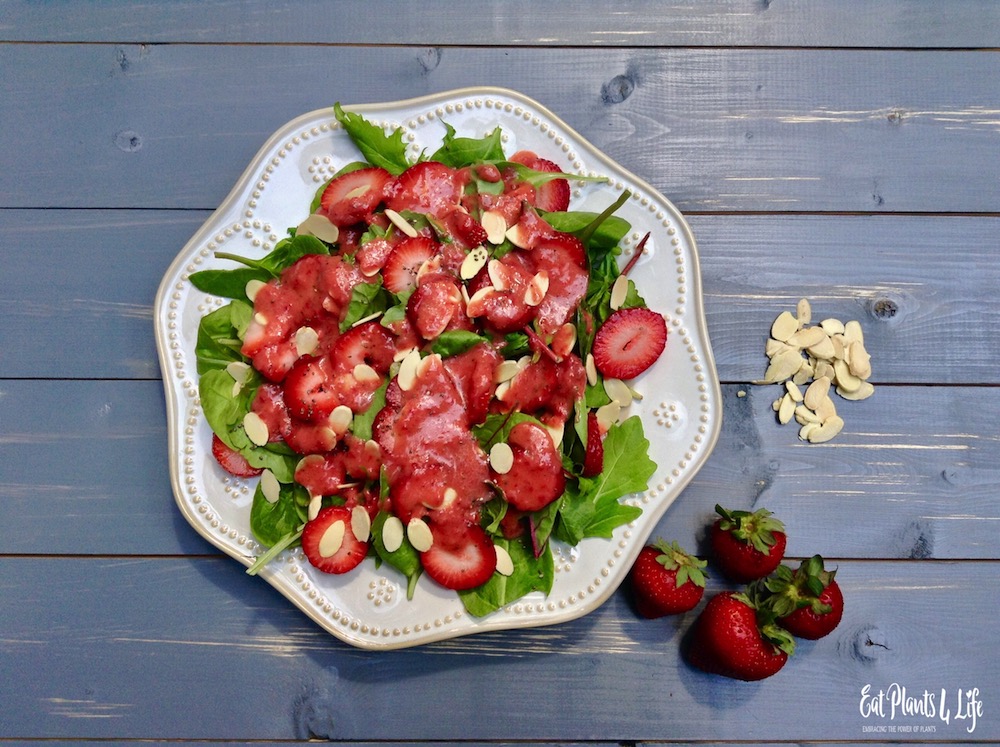 Use your favorite nut and chia seeds to add even more protein. My favorite nut for my Strawberry Salad & Vinaigrette is blanched sliced almonds. Occasionally, I use slivered almonds, toasted pine-nuts, roasted pumpkin seeds, or lightly toasted walnuts. They all work.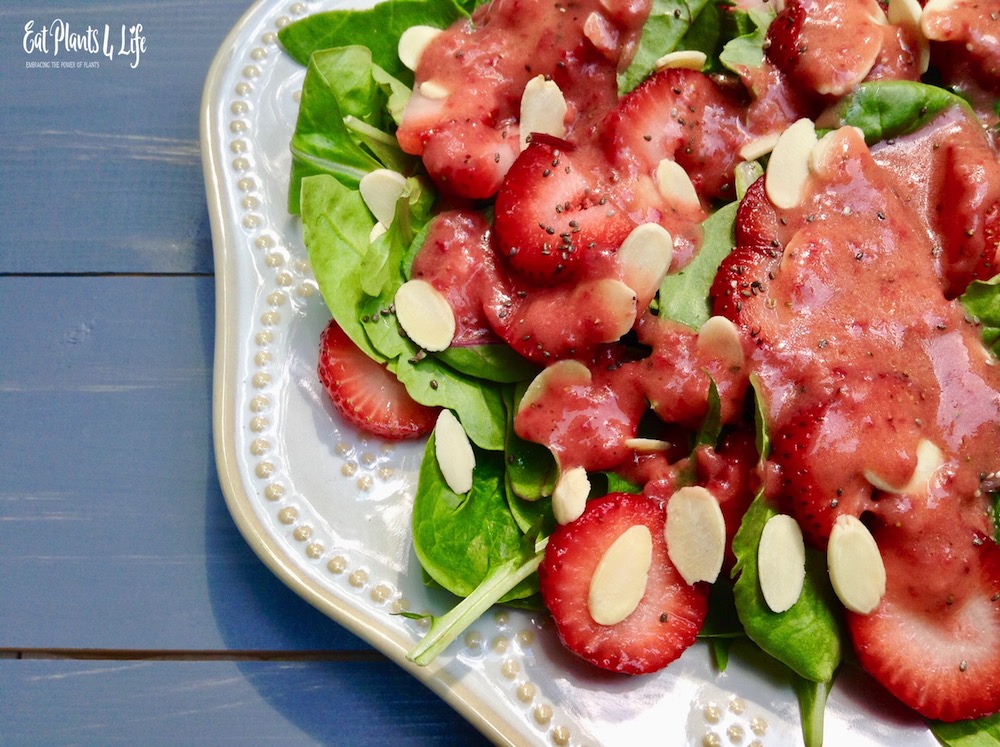 Try the same recipe with blueberries, blackberries, or raspberries  instead of strawberries and you'll have another home run! Enjoy!
A simple, light, fruit-based vinaigrette that goes perfectly with your favorite mixed green combination. Fresh strawberries, fresh or frozen and thawed come into play. Easy to make and a wiser choice over processed store brands, this recipe will not disappoint.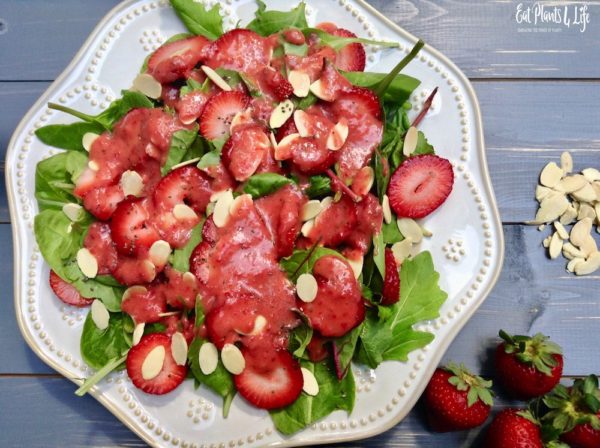 | | |
| --- | --- |
| | |
In a food processor or blender, add strawberries and puree. Add remaining ingredients, except oil, and blend. While processing, slowly add oil. Blend until smooth.

Pour over assembled salad or store in an airtight container and keep in the refrigerator for up to a week.
Place mixed greens, strawberries, and nuts onto 4 salad plates. Add vinaigrette. Sprinkle optional seeds over vinaigrette.
If you have raw nuts, they can be toasted by adding them to a non-stick skillet that has been lightly coated with cooking spray. Cook on medium-high heat for about a minute while tossing in the pan constantly to avoid sticking.