The chickpea is one of the most versatile legumes on the planet. Just googling the word "chickpea" opens the vault to a plethora of deliciously creative plant-based recipes that incorporate this healthy, fiber and protein-packed meat replacer.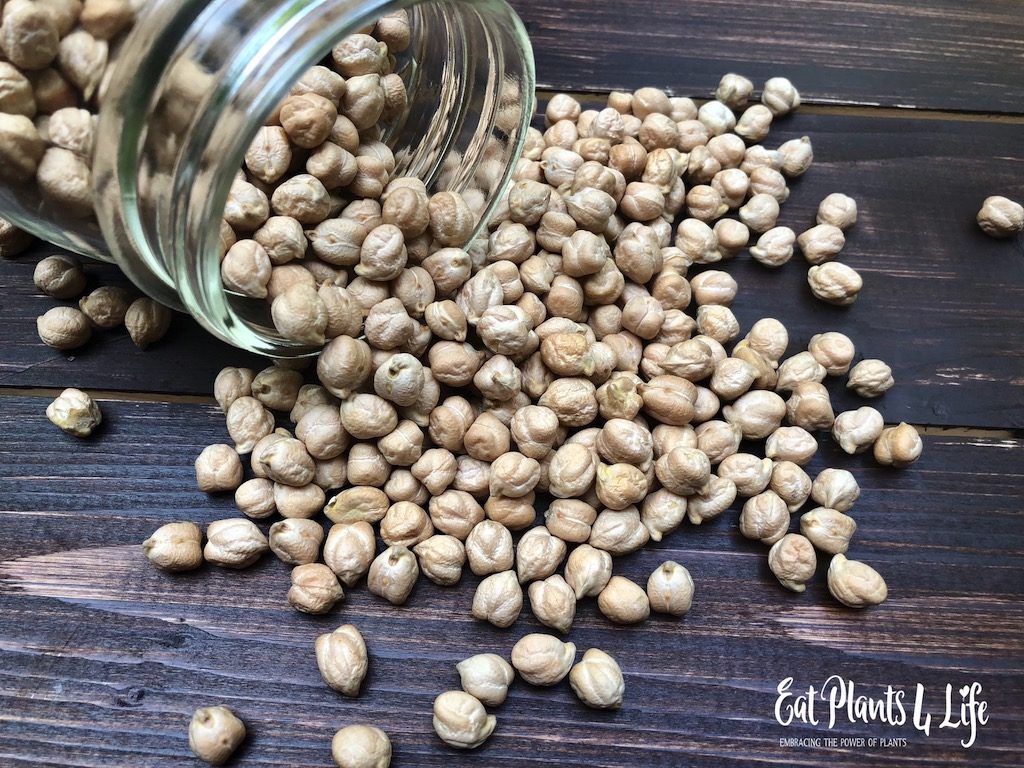 Because it's a mild-flavored legume, adding the right combination of seasonings goes a long way to dream up your favorite flavor. Whether it's a smoky, spicy, or buttery flavor that you crave, chickpeas are a great go-to.
Chickpea's supple texture surrenders it to become any desired texture.  So, if it's a crunchy texture that you're after, Once Upon A Chef's Crispy Roasted Chickpeas are a perfect Vegan snack idea.
If you're trying to avoid processed oils, try my favorite healthy snack, Air-Roasted Chickpeas: Open, drain, and rinse off a can of chickpeas, sprinkle them with smoked paprika, sea salt, and onion powder and cook in your air-fryer on 350 degrees for 18-20 minutes (depending on the type of air-fryer). Simply delish!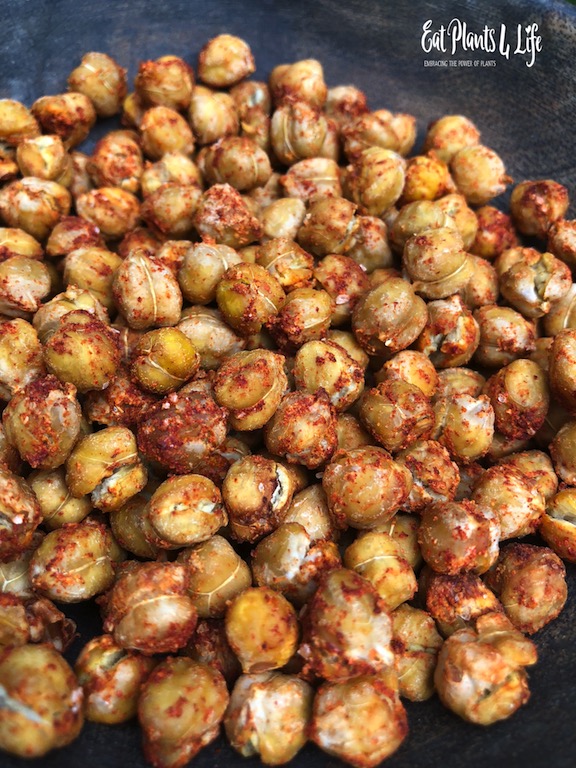 If you have your sights set on a creamy transformation, try a party favorite like hummus using chickpeas. EP4L's Mango-Ginger Hummus or Smoky Sweet Potato Yummus are two more snack or party appetizers that your guests will dig into.
Chickpeas can even mimic the animal-based favorites that you've missed since transitioning to a plant-based diet. EP4L's Mock-Tuna Salad, is perfectly seasoned with Old Bay seasoning to replicate the seafood favorite without compromising a Vegetarian or Vegan diet. It happens to be one of my top 2 sandwich spreads.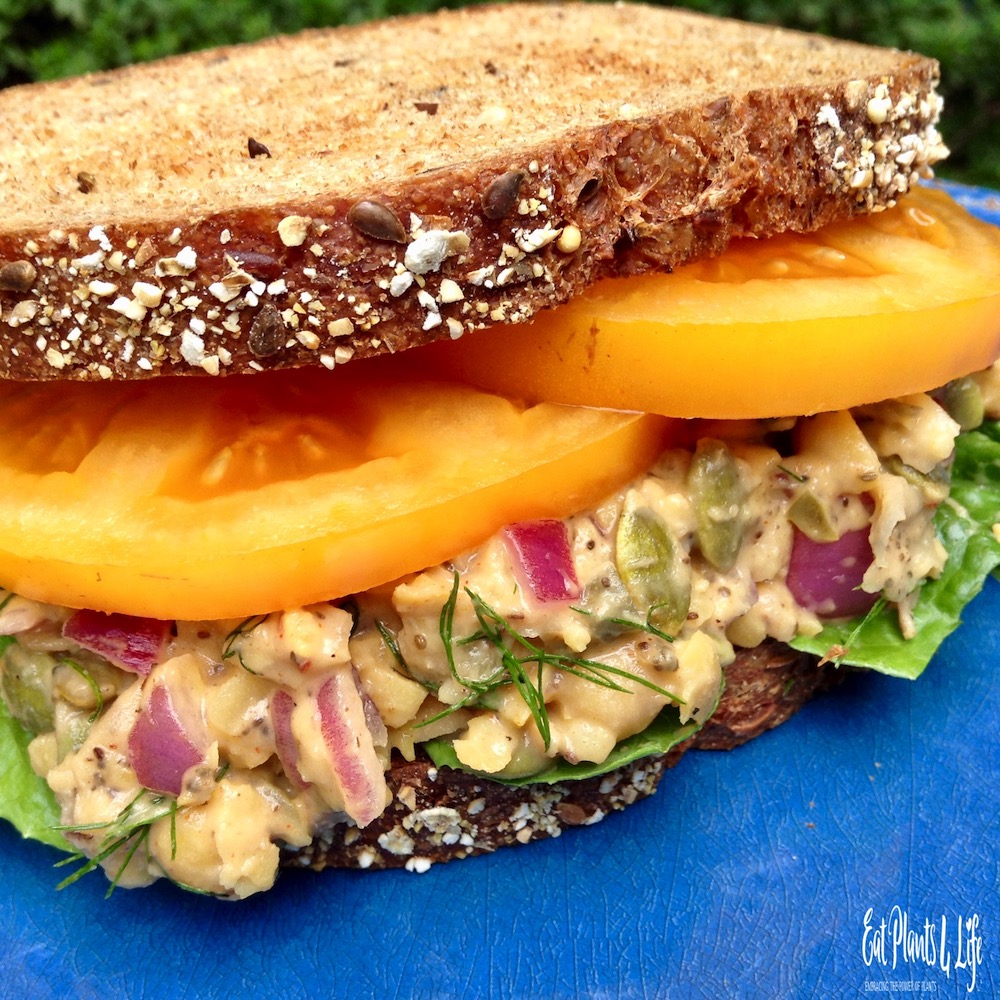 My other sandwich spread contender is a Chickpea-Avocado Dip recipe that is another perfect example of the talented chickpea.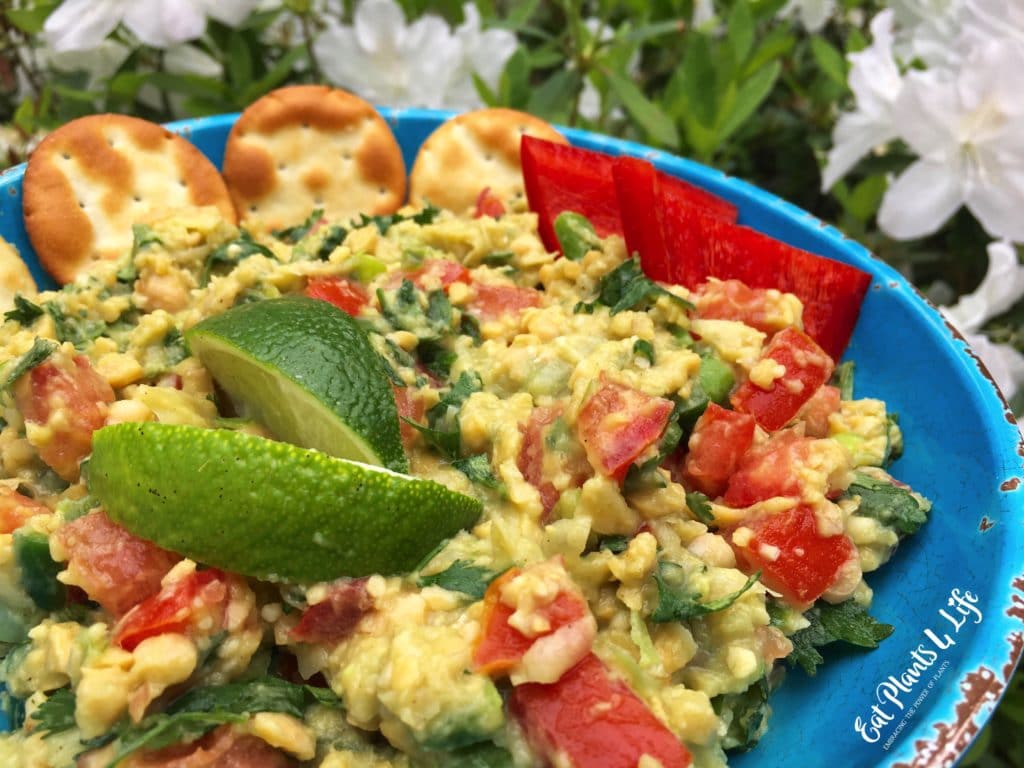 Mashed and combined with fresh avocado flesh Chickpea-Avocado Dip also incorporates fresh Roma tomatoes, fresh corn kernels, and a hint of heat thanks to jalapeño peppers.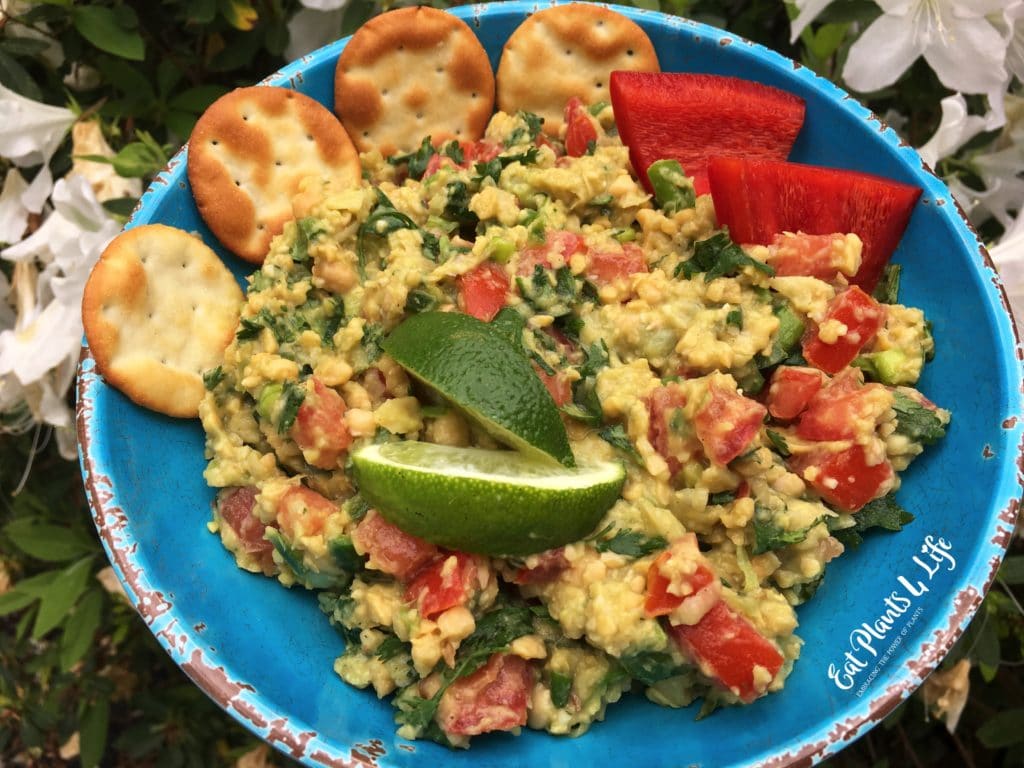 Served alongside pita chips, raw veggies or between 2 slices of toasted, sprouted bread, Chickpea-Avocado Dip is just one more reason to dig (and dig into) this awesome legume.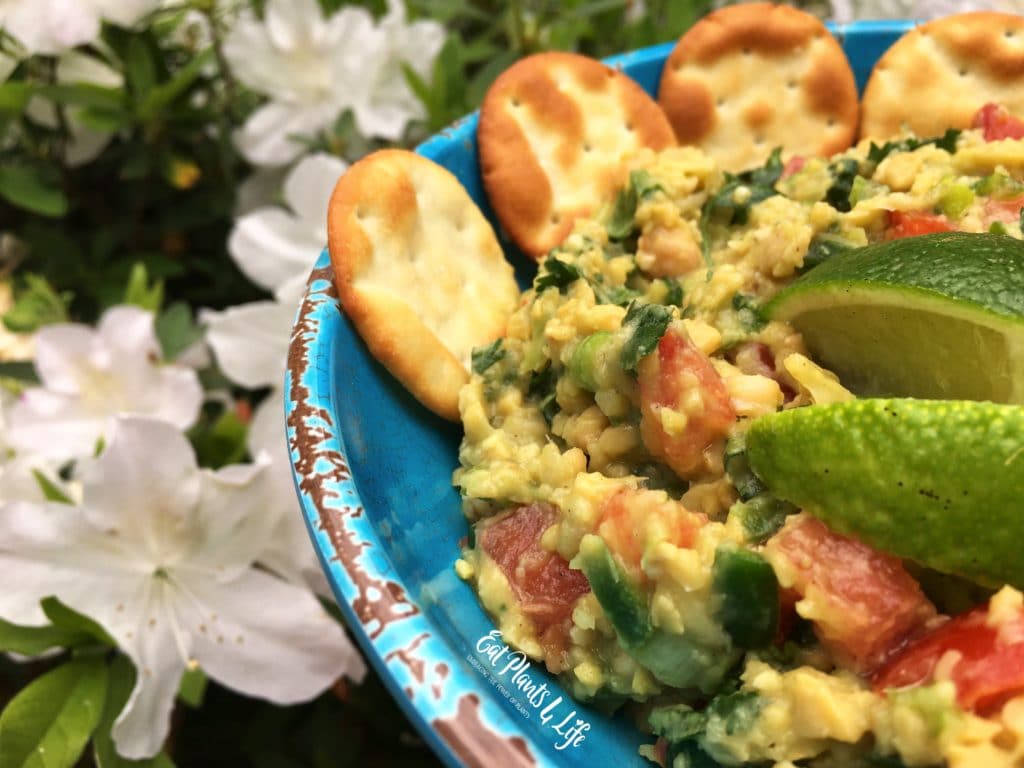 Check out our latest recipe video to see how quick and easy it is to make: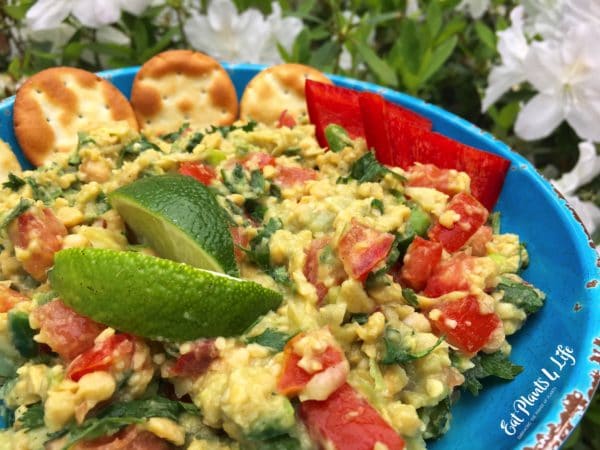 | | |
| --- | --- |
| | |
In a large bowl, coarsely mash garbanzo beans and avocado flesh with a potato smasher or fork. Stir in next 7 ingredients. Add sea salt and white ground pepper. Taste and adjust amount as needed.

Cover and chill until ready to serve. Serve alongside favorite crackers, pita chips, tortillas, etc. Store dip in an airtight container for up to 2 days.
*The original recipe called for finely diced tomatoes, but I prefer to remove the seeds (guts) of the Roma tomatoes before chopping, so that the dip doesn't become soggy
** not a part of the original recipe