I'm always looking for ways to jazz up boring, bland, plain ole' rice.
But, what else can you do to make this plant-based diet staple unique while enhancing its flavor?
I've already tried adding fresh herbs, new spices, and even turmeric to plain white rice to jazz up the color and make it healthier. I've replaced the water used to cook traditional rice with coconut water or coconut milk in my Island Beans and Tropical Rice recipe.
Then it hit me, what can I do to rice that will give it a light, spring-inspired vibe?
CITRUS!
I've hit the jackpot and created Citrus Wild Rice. It's not your average bowl of rice. It includes an unlikely pair – citrus and grains, but tastes amaaaaazing! It's light, a little sweet, a little tangy, and has a whole lotta flavor. The addition of toasted pine nuts gives this side dish or main meal a nutty bite and uber-texture.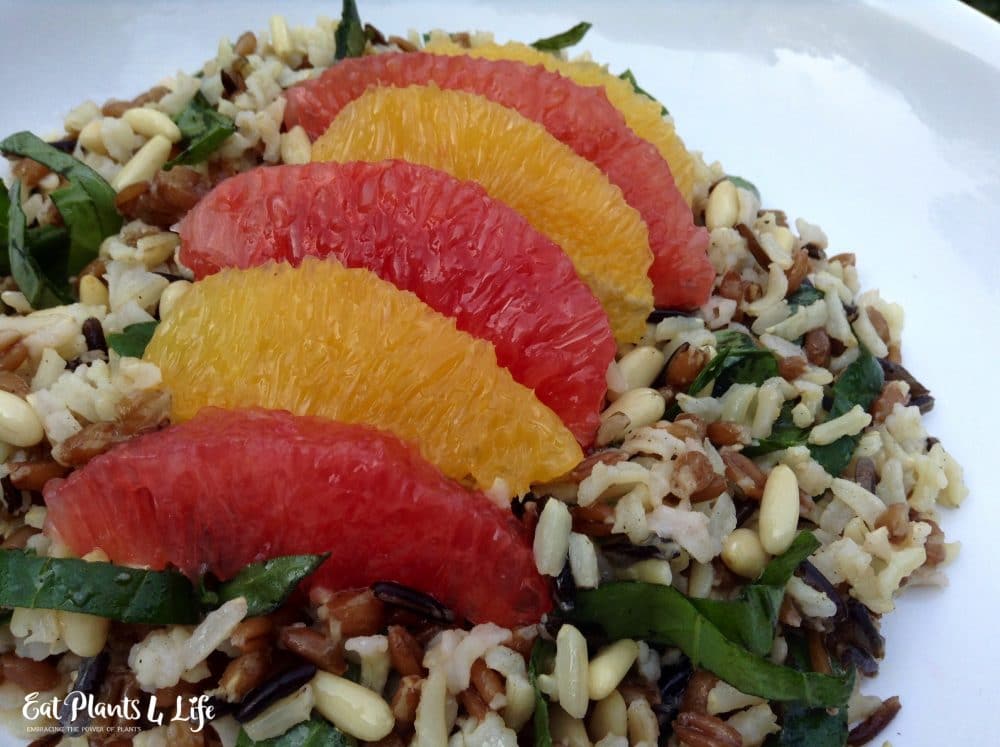 A combination of sweet orange and pink grapefruit segments, fresh basil, short-grain farro, and wild rice will cast away those "plain ole' rice woes."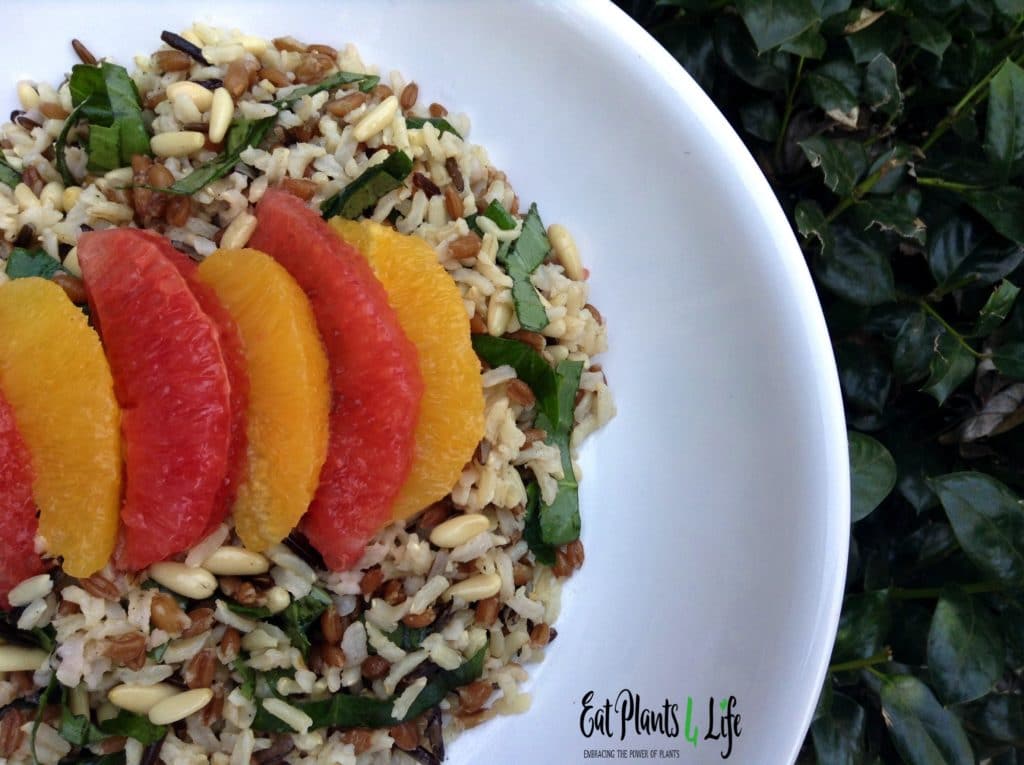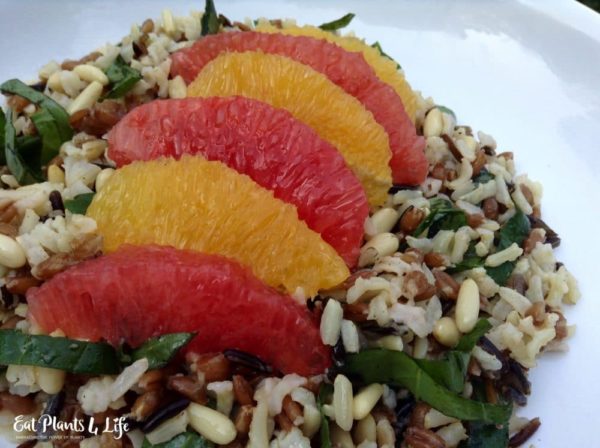 | | |
| --- | --- |
| | |
Prepare rice according to package directions. Place rice in a mixing bowl. Add oil, lemon and orange juice, salt, pepper, and basil. Mix gently and thoroughly.

Plate. Top with pine nuts and segmented fruit. Serve immediately.