I will be the first to admit it – – when I first opened a package of tofu, I was convinced that it would never make it to my plate.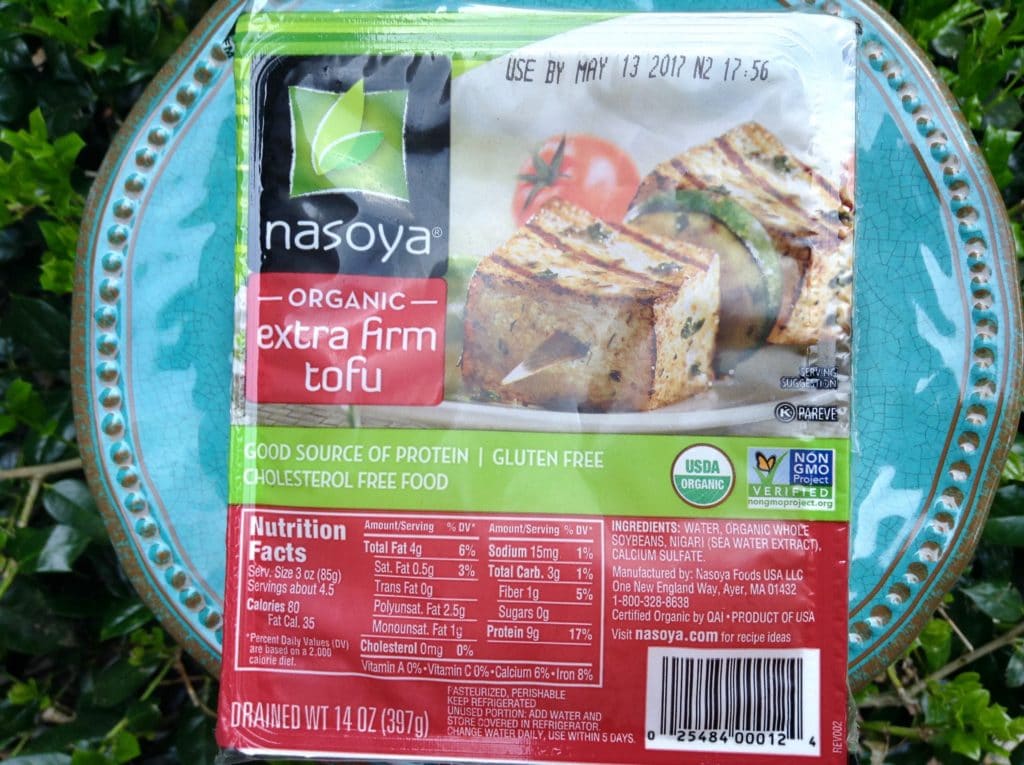 Because I'm a very visual eater, I couldn't fathom the idea of eating something that floated in water, had a weird, wet, and cold gel-like texture, had the same characteristics of a sponge, and reminded me of a science experiment gone wrong.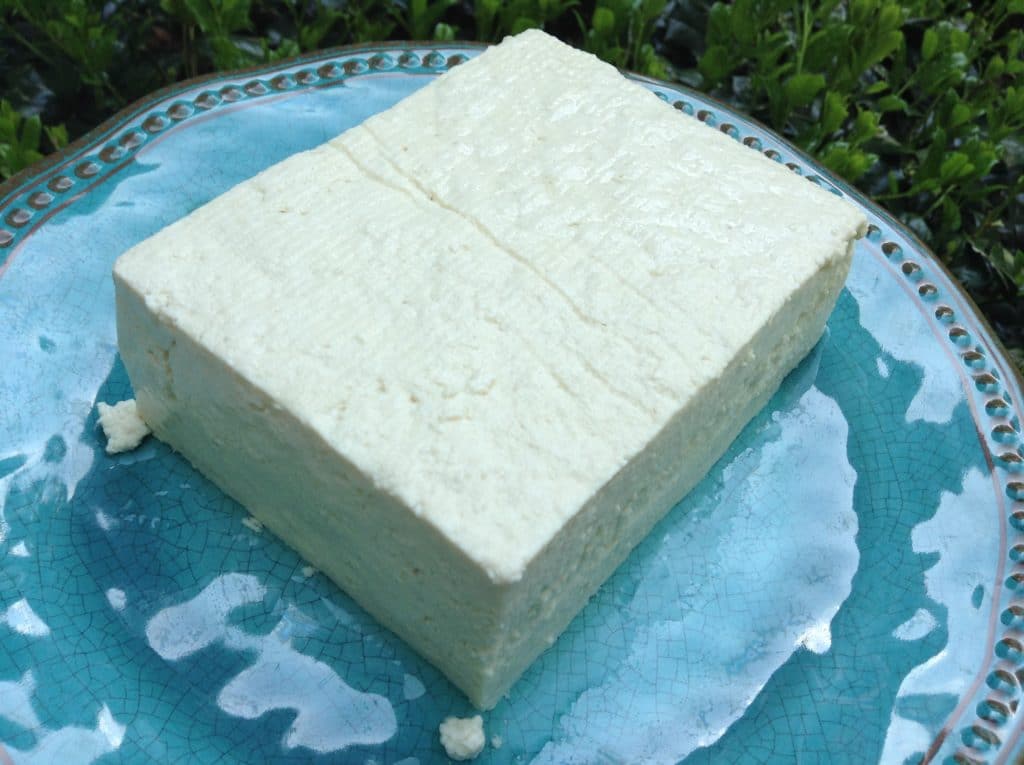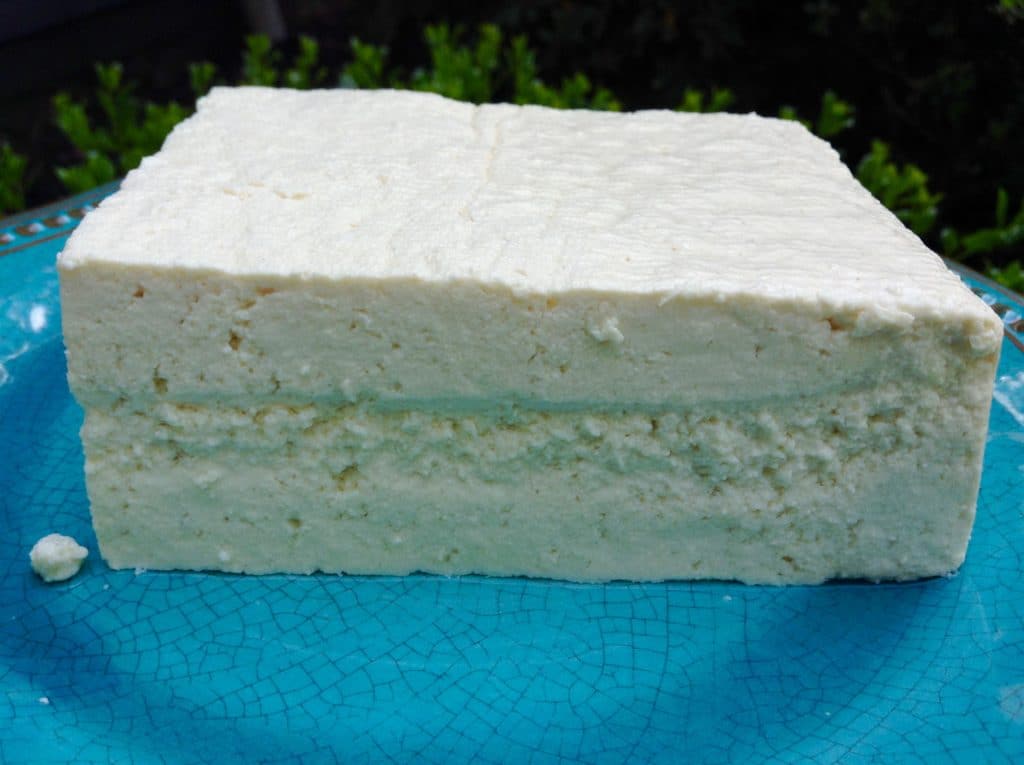 What exactly is Tofu?
Tofu is a bean curd that derives from the soybean plant. Making its original debut in the Asian diet some 2000 years ago, tofu did not become popular with Westerners until the 60's. Tofu's production is similar to that of cheese. Not getting too technical (aka boring), soymilk is congealed, forming soybean curds, which are then formed into the blocks you see when you open a package of tofu.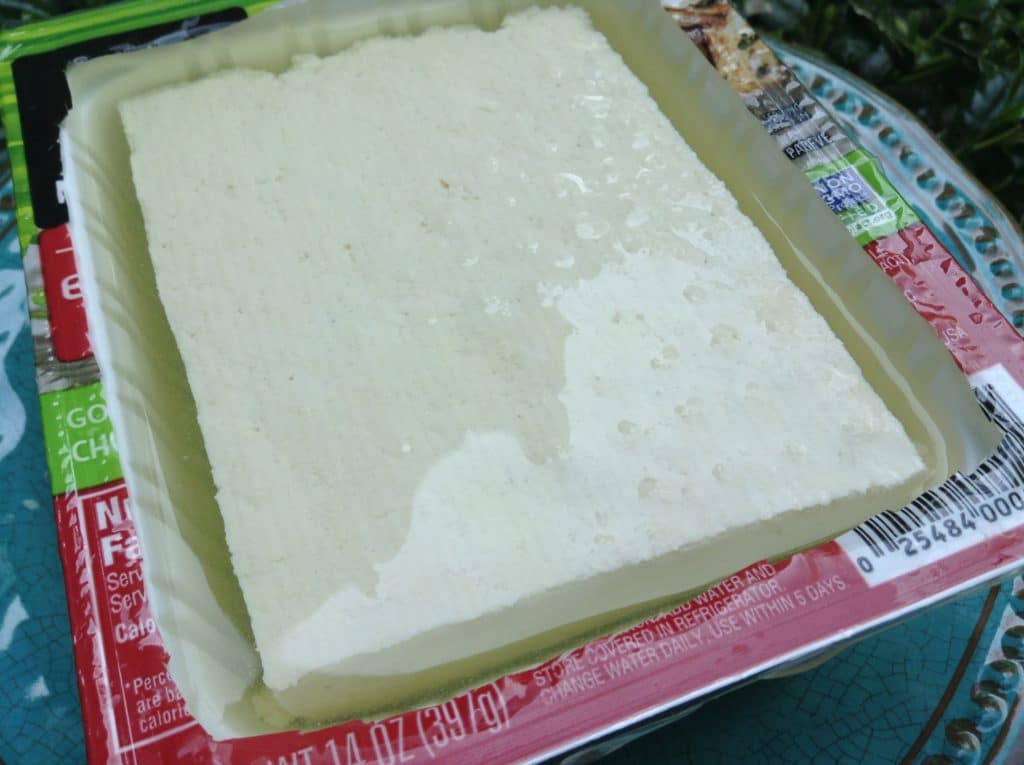 Tofu's benefits are noteworthy. It's low in calories, a great source of protein, iron and calcium, and low in sodium and saturated fat. Mimicking the flavor of whatever seasoning or marinade you add to it, the versatility of tofu is quite impressive. As a substitution for dairy and eggs, the soft/silken version can be used to create creamy sauces or as a binder in desserts. Click the title to try my Tofu Pumpkin Pie, which tastes just like your granny's.
The firm and extra-firm version is my personal favorite because it can be prepared to mimic the texture of meat. Perfectly seasoned or marinated, tofu can be sautéed and crumbled, to adopt the texture and flavor of seasoned ground beef. This is ideal for taco fillings, spaghetti sauces, and chili.
With all of the benefits of tofu, there has been some conflicting information about its safety, especially when it comes to women's health.
Some sources claim that the long-term consumption of tofu (aka soy) is linked to breast cancer because soy acts like estrogen. Estrogen has been shown to cultivate tumors in breast tissue. However, those studies were done on rodents, which process soy very differently than humans. Most medical studies challenge the breast cancer theory, but it's up to you to do your own research.
I've done my own research and have talked to two gynecologists that refute the claims and actually recommend the use of soy products to relieve some symptoms of menopause.
Personally, I believe that if tofu (soy) was a new product on the market, I'd be less inclined to make it a staple in my diet. You can't ignore 2000 years of existence. And if research shows that most tofu eating Vegans ultimately live longer that non Vegans, that makes for a strong case against the breast cancer claims.
Regardless, I tend to err on the side of caution by choosing soy-free options when it's possible to do so. I'll choose almond, rice and coconut milk over soymilk, pea protein over soy protein, and soy-free Vegan butter or avocado over its counterpart. However, when it comes to tofu, I try to choose GMO-free, organic products whenever available.
Don't' be like me before I got to know tofu. Initially, I was intimidated by this gel-like, white block of weirdness.
Two years ago, I only enjoyed it when it was prepared for me in restaurants. After doing some research and getting over the weirdness, I discovered that the key to enjoying tofu is buying worry-free, GMO-free and/or organic varieties, choosing the right texture for whatever you're making, and seasoning/marinating it perfectly.
One of my favorite ways to enjoy tofu is when it has a light, crunchy breading. My Crispy Baked Tofu is perfectly seasoned, crispy, oil-free, and can be low-carb if you use almond meal instead of panko breadcrumbs. Serve it along side your favorite veggies and grain, or alongside your favorite, spicy dipping sauce.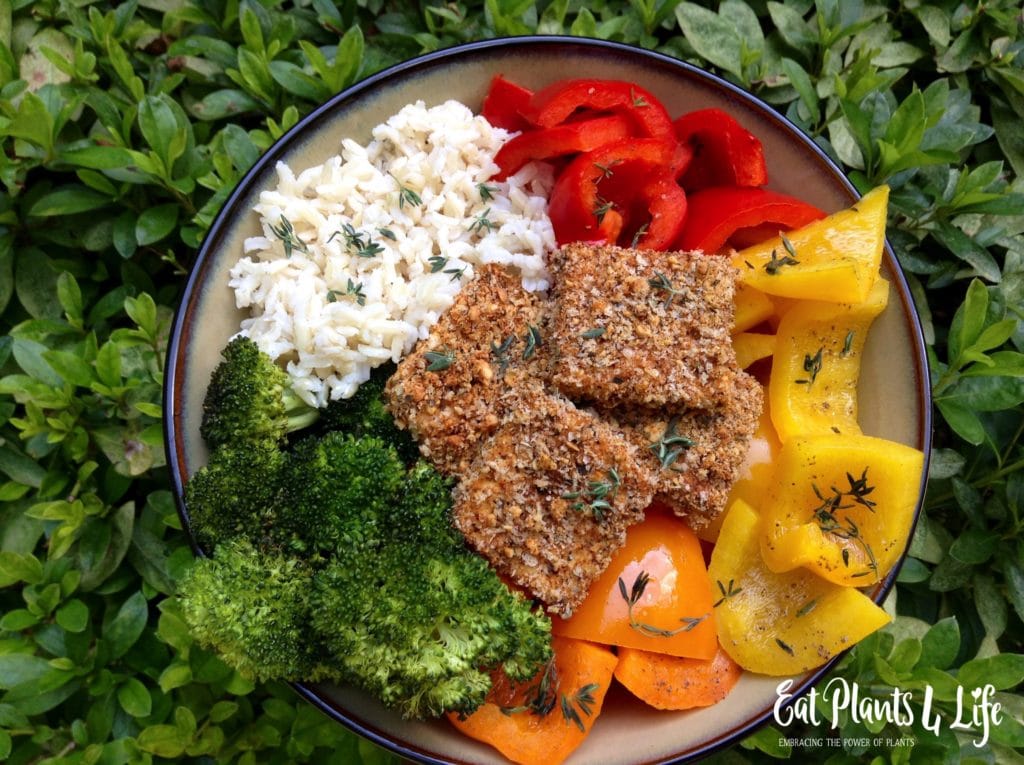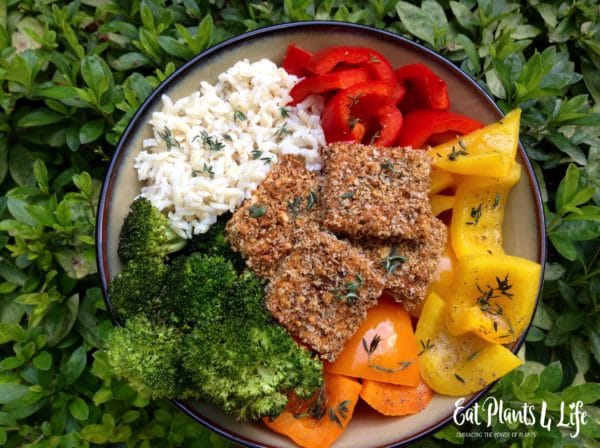 Remove tofu from packaging and liquid bath. Place on a thick, clean cloth (i.e. large dishcloth). Cut tofu into ¼" thick 2" squares.

Place another clean, thick cloth over top and gently press out excess water.

In a medium-size mixing bowl, whisk almond milk and Sriracha sauce together. Add tofu squares. Make sure they are completely submerged in liquid. Cover and place in refrigerator at least 1 hour and up to overnight.

Preheat oven to 400 degrees. Spray a wire cooling rack (used for baking) with non-stick cooking spray. Place rack on a baking sheet and set aside.

Place all breading ingredients in a food processor. Process until mixture resembles coarse crumbles. Add breading to a Ziploc bag or plate for dredging.

Remove tofu from marinade. Remove any excess liquid. Working in small batches, place each square in the bag of breading or dredge tofu in plate of breading. Press breading into tofu, gently to avoid breaking it apart. Be sure to completely cover each square. Place on the wire cooling rack.

Do not allow tofu to touch. Spray each square with cooking spray.

Place tofu in the oven and bake until golden brown (about 20-25 minutes).