The Independence Day party is quickly approaching. Why not have a Vegan Independence Day with Vegan Independence Day food. It's time to celebrate the red, white, and blue, fire-up the charcoals, gather friends and family, and lay out the spread.  This week I'm featuring a few Vegan Independence Day recipes that will be crowd-pleasers and cause fireworks in your kitchen. Remember the Grillable Veggie Burgers that I featured in the Memorial Day post? Click here to enjoy this one on the grill. It's still my #1 because these burgers won't fall apart on the grill like many homemade veggie burgers.
Pair the burgers with Asparagus Corn Orzo Salad. It's a light, healthy, hearty orzo salad that is loaded with colorful vegetables like tender asparagus, fresh summer corn, onions, and plump red tomatoes.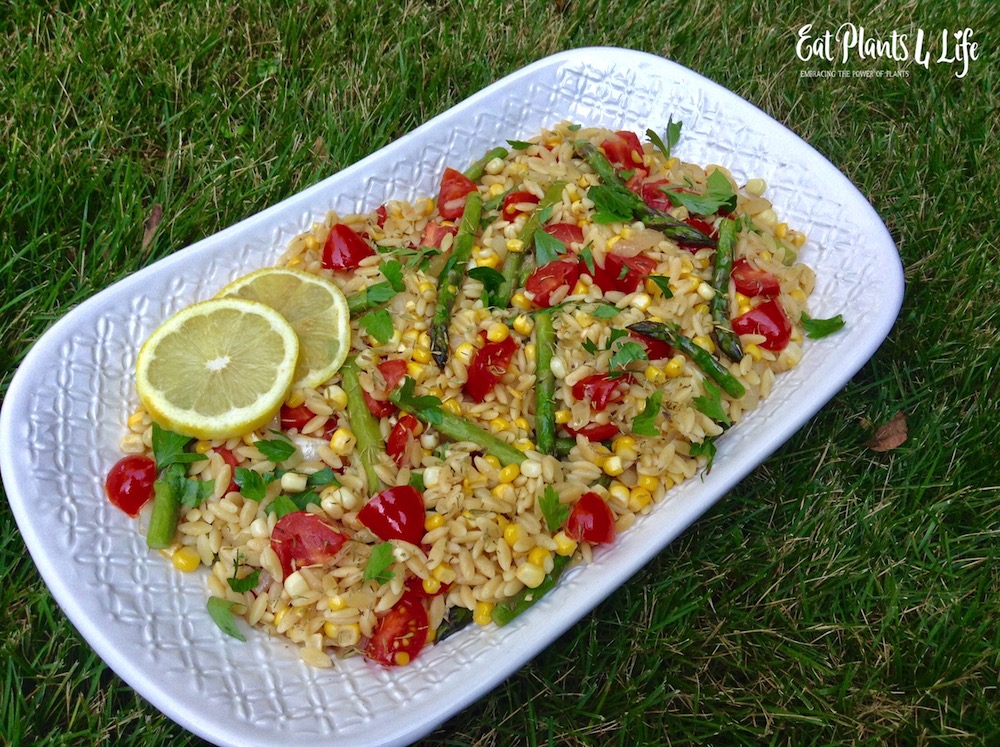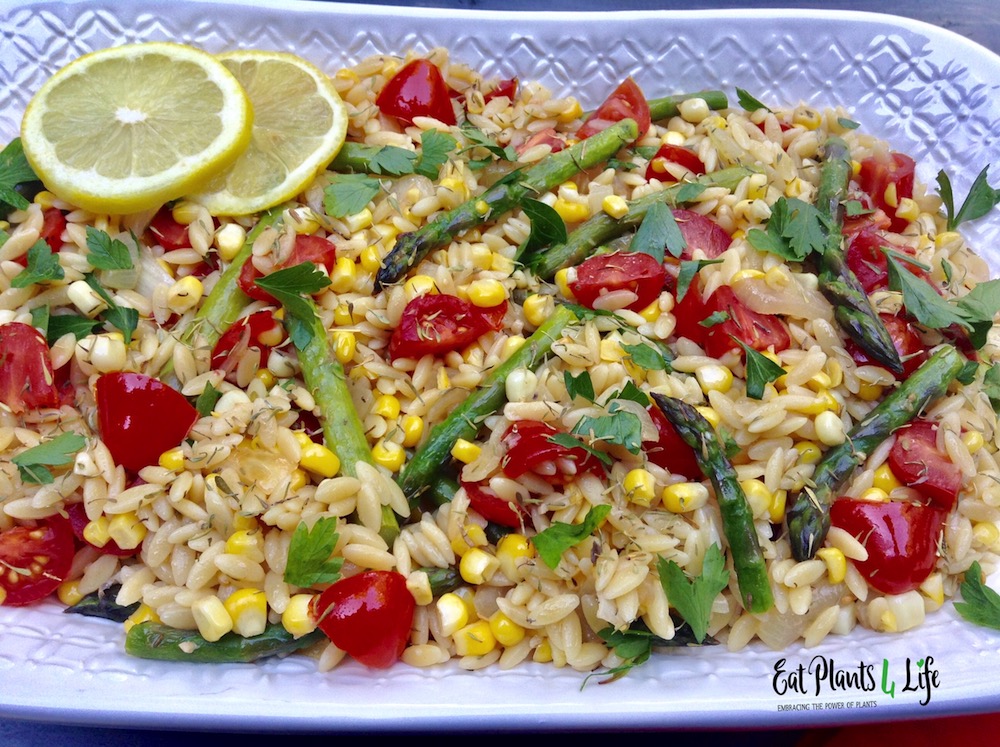 The light, lemony, zesty, and tangy dressing and seasonings like thyme and garlic marry together all of the flavors to create the perfect take-a-long to your next BBQ. Serve it warm, room temperature, or cold. It's an easy summertime main meal or side. Asparagus Corn Orzo Salad will be loved by herbivores and meat-eaters!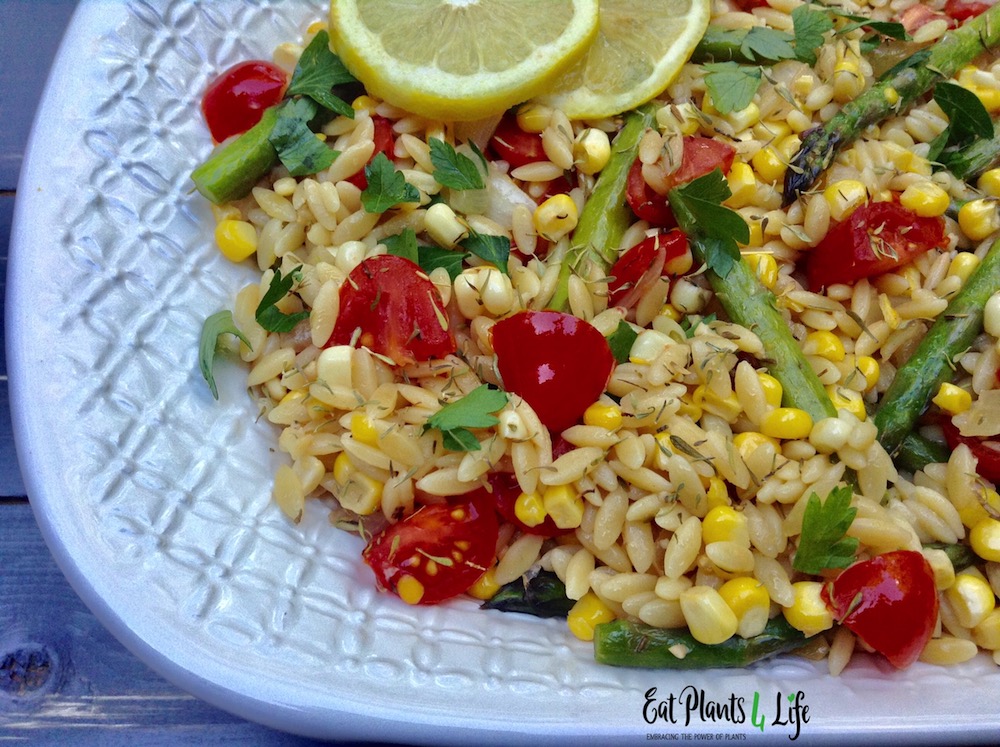 And for dessert, I've included a Vegan Berry-Apple Crisp to add to your Vegan Independence Day recipe collection. It's super easy to make, even for a baking novice like me.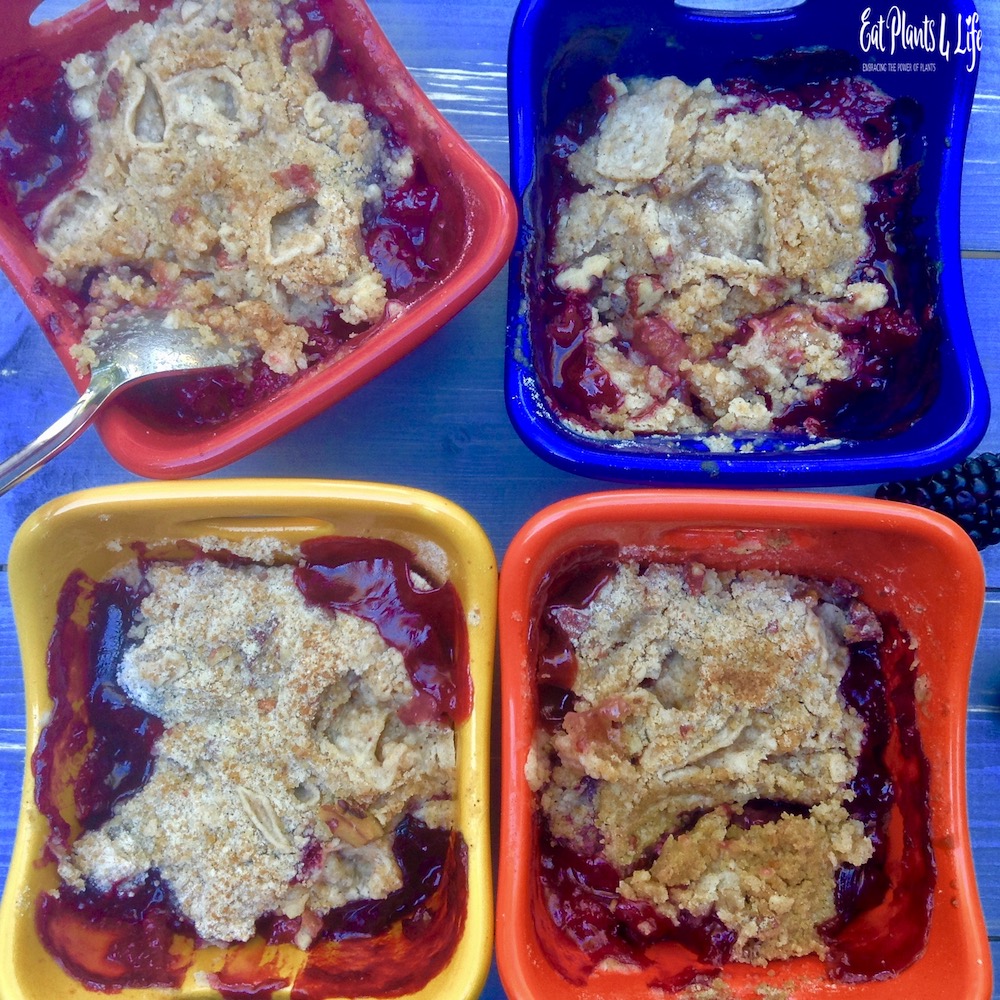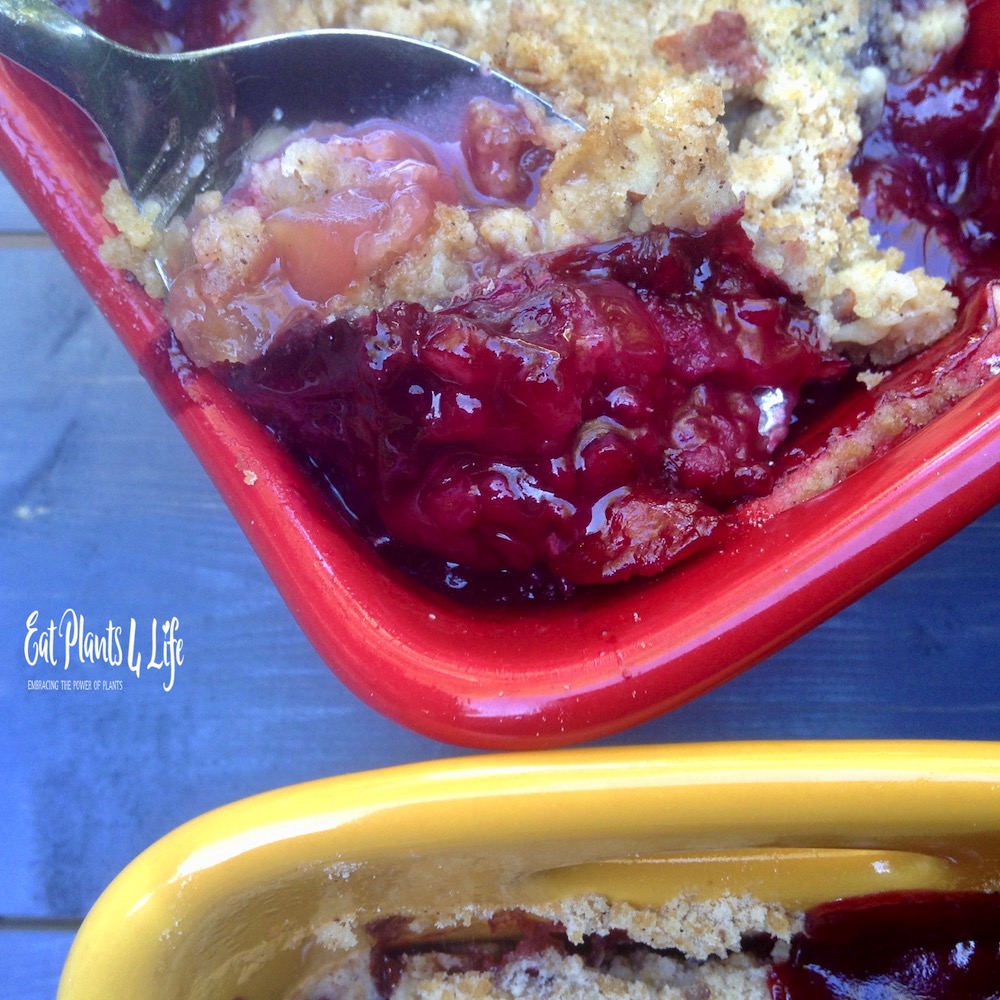 Berry-Apple Crisp is versatile. It can be created with any preferred berries. I used sweet and tart cherries and blackberries, which both pair well with tart Granny Smith apples. It's warm, nutty, gooey, and sweet. Top it with coconut whip cream or Vegan vanilla ice cream and make it a la mode! Prefer to make this in the winter? No problem. Use frozen berries. You won't taste the difference in this year-round treat!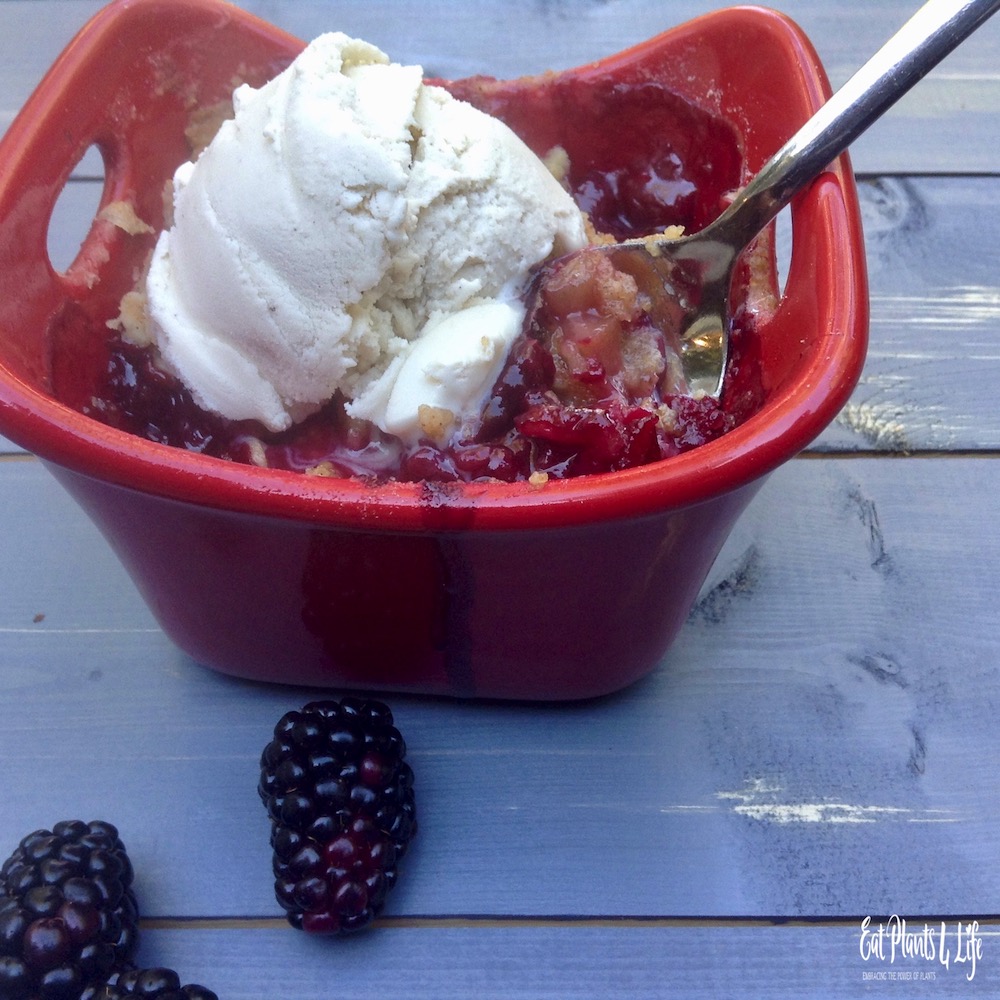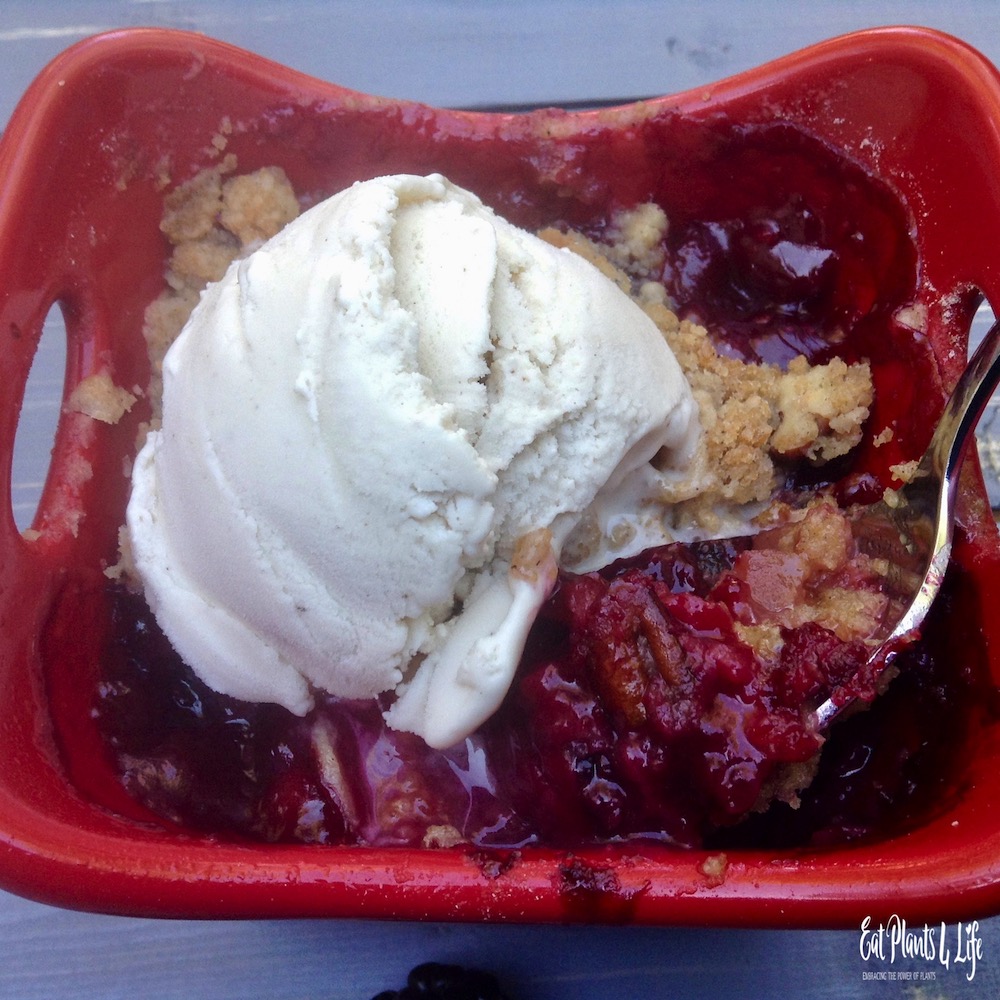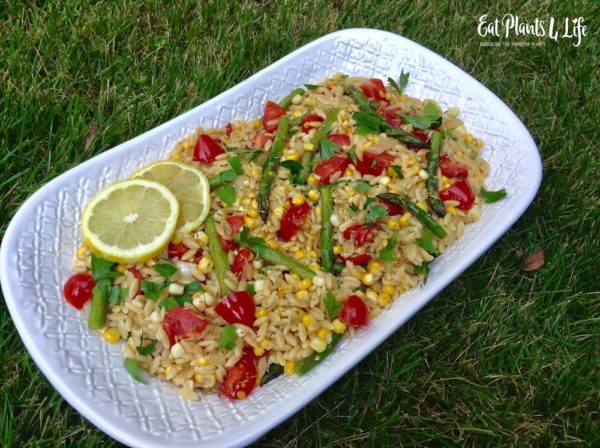 | | |
| --- | --- |
| | |
Cook the orzo pasta according to package directions. Do Step 2 while pasta is cooking. Drain and set aside.

Heat a large skillet over medium-high heat. Add oil. Once oil is heated, add onions, asparagus, and garlic. Cook until onions are soft and translucent and asparagus is slightly tender, but not mushy (about 4 minutes).

Add corn kernels, thyme, salt, and pepper. Cook an additional 4 minutes.

In a large mixing bowl, combine corn/asparagus mixture, orzo, tomatoes, lemon juice, and lemon zest. Stir.

Plate and garnish with parsley and lemon slices.
A sweet, warm, nutty, gooey treat that will work with fresh or frozen fruit. That makes this recipe ideal all year round. Top warm crisp with Vegan vanilla ice cream to make it a la mode. Fun treat for the kids! *You will need 4-10oz. ramekins, 6-6oz. ramekins, or a 1.5 quart casserole dish for this recipe. I used 4-10oz. ramekins. Loosely Adapted from Food Network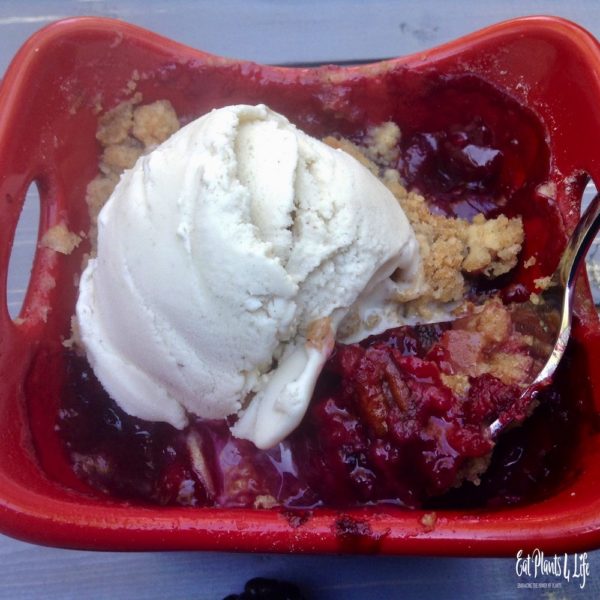 | | |
| --- | --- |
| | |
Preheat oven to 350 degrees. Spray ramekins or casserole dish with cooking spray. Set aside.

In a large bowl, combine first 7 filling ingredients.

Place filling into ramekins or a 1.5 quart casserole dish.

Prepare topping: Mix flour, sugar, cinnamon, and salt in a medium bowl. Blend in Vegan butter pieces and mix until pea-size lumps form. Gently stir in pecans.

Sprinkle evenly over filling.

Bake for 35-40 minutes. Allow to cool for 10 minutes before devouring.
*you can combine berries for this recipe. I combined blackberries and cherries. This also works with peaches or other berries/fruit like: blueberries, strawberries, plums, apricots!
Happy 4th!