This week, EP4L is continuing to explore the winter blues epidemic that affects millions of us every year. If you've missed the last post detailing those blah days, no worries – just click here.
Beating The Winter Blahs – Tip #2: Get Back to Your Roots and Embrace.
Today's homework for combating that winter blah feeling is simple. Get back to your roots by pressing the reset button on a sagging relationship and reconnect with that someone that you've lost contact or connection with through busy schedules, distance and/or technology.
By the way, reconnecting means reach out with either face-to-face contact or an actual phone call. Give those thumbs a rest. Don't send a text, don't send an email, and don't poke them on Facebook. Yes, be archaic by physically picking up the phone (gasp!), dialing their number and checking in with an old friend or relative.
Reconnect with your spouse if your love life has been like two ships passing in the night. Reconnect with your teenager who seems to be on his or her own planet lately.
Plant the seed of reconnecting by nurturing a wilting relationship and watch your good mood blossom.
I decided to get back to my roots by reconnecting with my elderly Aunt Barbara this week. She lives alone in SC and I know that she has been by herself since my uncle died a couple of years ago. I have not seen her in a year. I'd been keeping in touch by sending pictures of the girls. My inner-voice kept telling me that that was not enough, so I called her just to check in. Hearing her actual voice was like nourishment for my soul.
Next, embrace the winter season by taking full advantage in what winter has to offer in the produce aisle. There is an assortment of winter root veggies that are often hard to find during the warmer season, so stockpile your cart with: turnips, butternut squash, acorn squash, parsnips, carrots, rutabagas, Brussels sprouts, beets, radishes, etc. Buy the rainbow.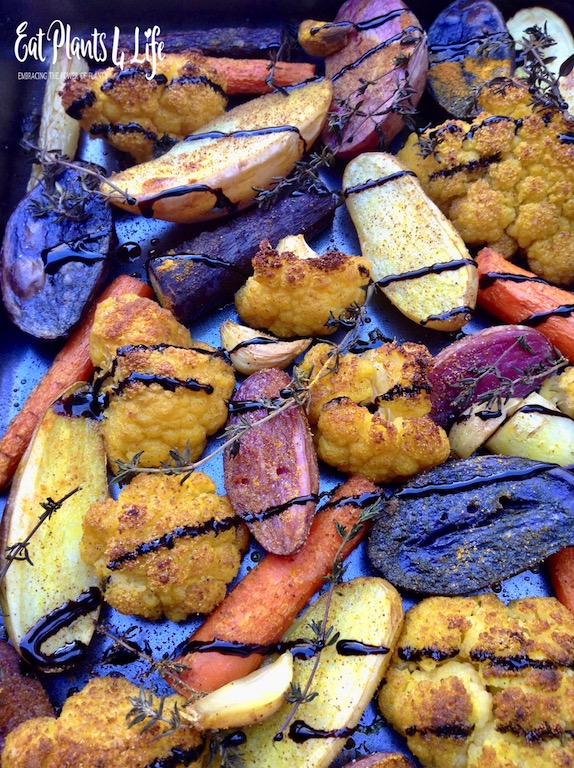 Clean, peel, chop and roast them for an easy, simple and savory winter dinner that is uber-healthy and uber-yummy! Add your favorite seasoning or herb and a little oil before roasting. I added lots of fresh thyme, a little sea salt, pepper and a little oil.
Pair it with your favorite grain. I just added wild rice, but any grain works. Mixing your finished veggies in a bowl of penne pasta is great for leftovers.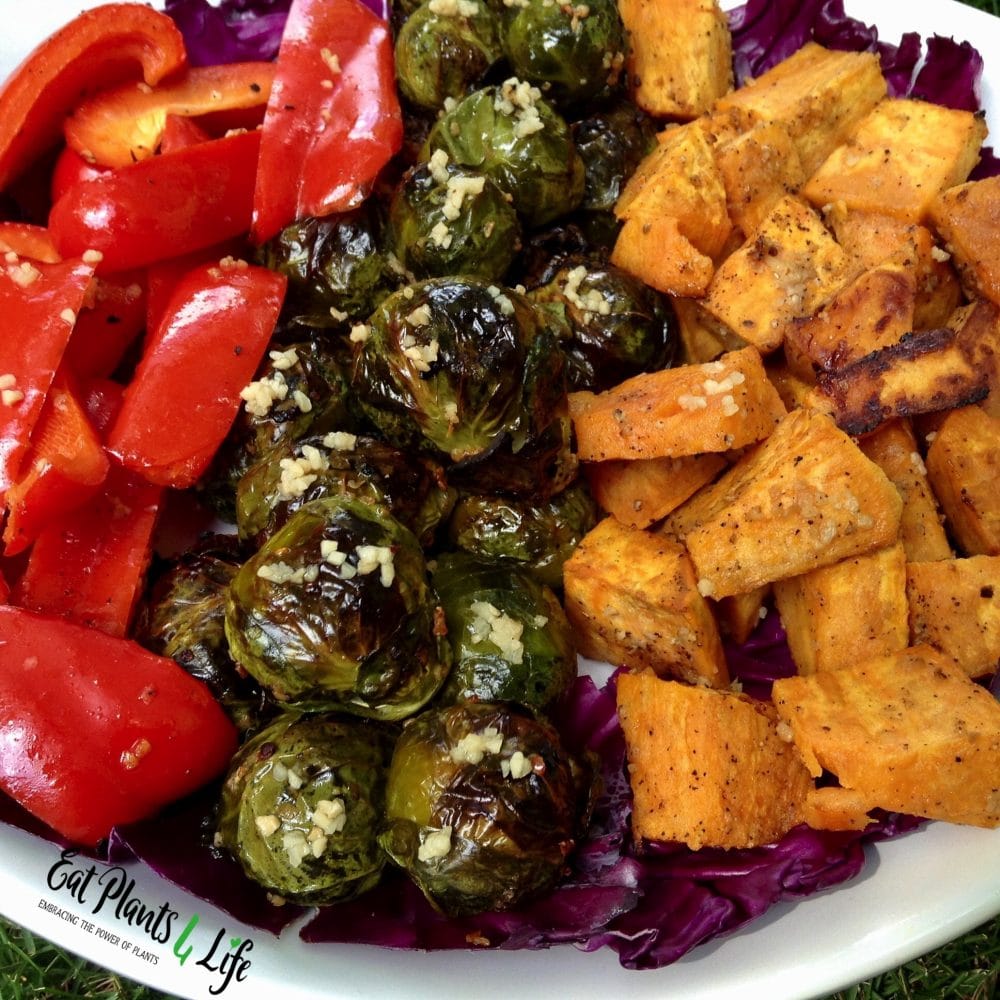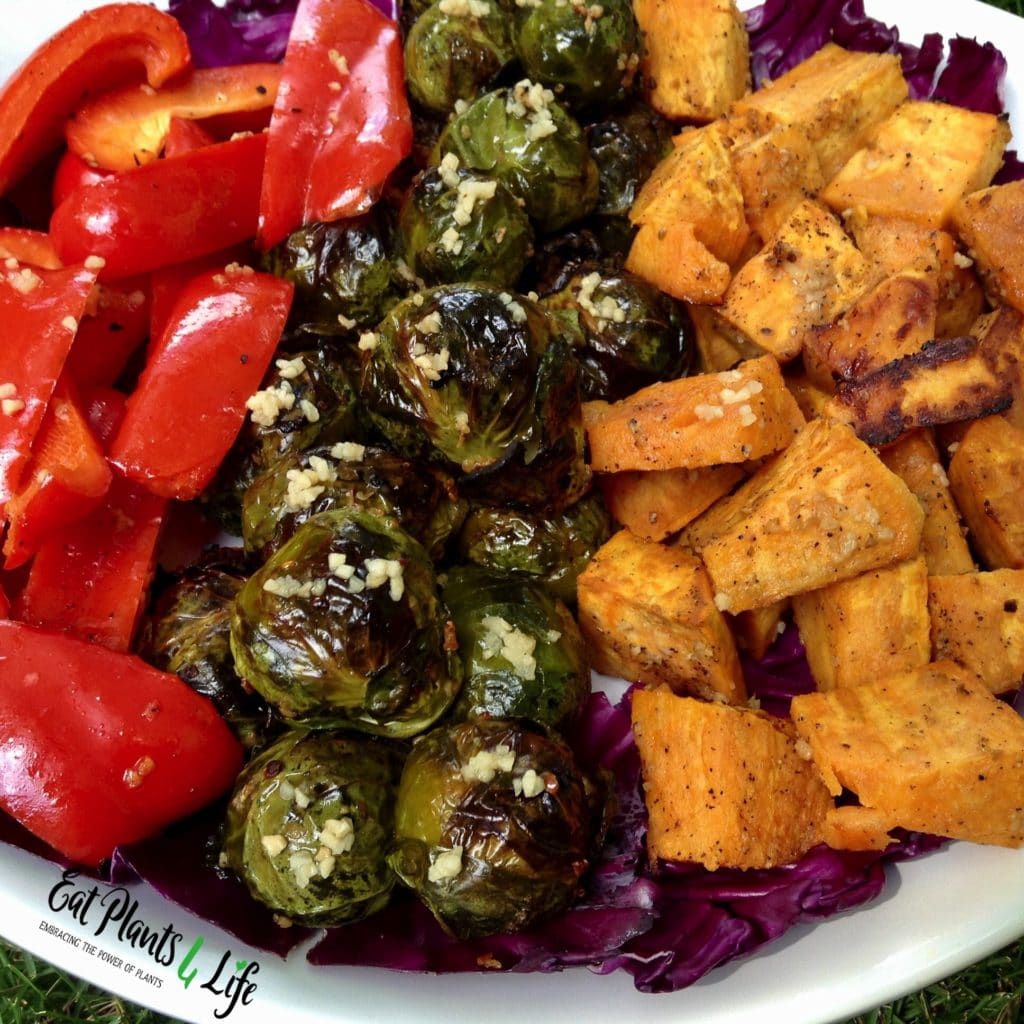 My veggie medley includes: carrots, butternut squash, broccoli, Brussels sprouts, turnips, radishes, parsnips, bright golden beets, and gold, purple and red baby potatoes.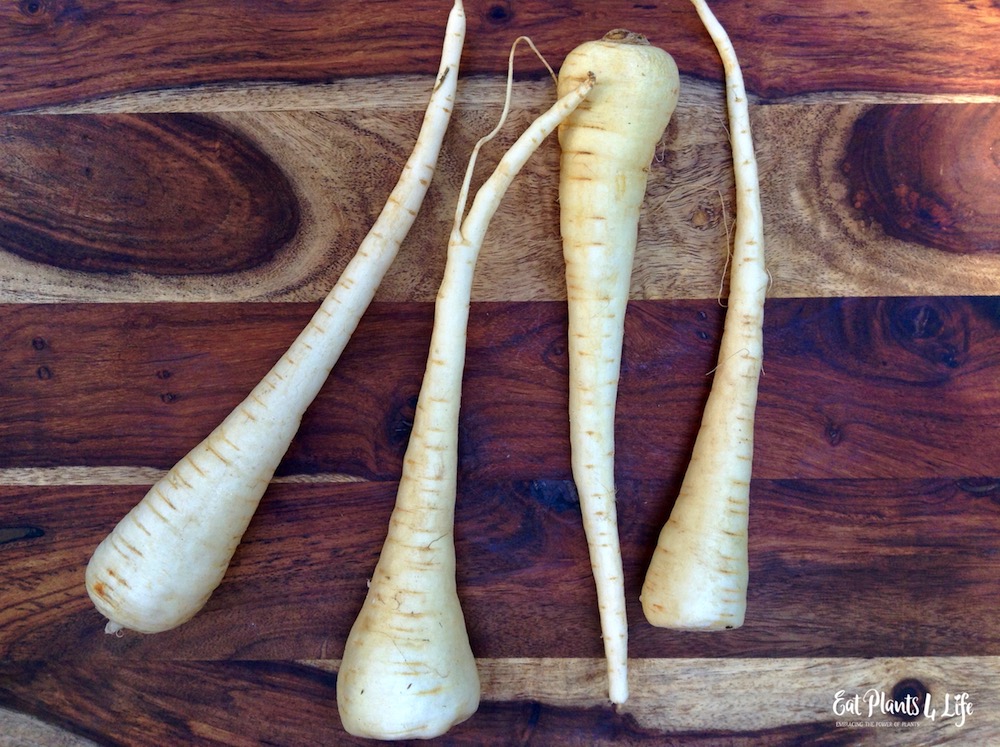 Getting back to your roots can be an instant blah demolisher. Reconnect to nourish your soul and roast some root veggies to nourish your body.
For my next Beating The Winter Blahs post, I'll share how we're all just like the plant kingdom – – seriously.
Don't want to miss a post and support a cleaner environment at the same time? Do your part and sign up for my email newsletters. Thank you for supporting the cause...