If anyone had told me a few years ago that my Alabama-bred husband would adopt a Vegan diet, I would have laughed in their face and banished their absurd claims without batting an eye.
Under no uncertain terms would a buffalo wing lovin', bacon cheeseburger totin', cheesesteak slingin', rib-eye steak obsessin' country boy have willingly signed up for cheese-less tofu pizza, black bean burgers, and countless, baffled looks and comments during a business dinner whenever he ordered kale quinoa salad and roasted veggies from a steakhouse menu.
People don't typically wonder why I chose to embrace an exclusively plant-based diet. The question is usually–
"How did you get your husband to become Vegan?"
As if it was some single-handed scheme to take over his world, sometimes I jokingly tell them what they don't expect to hear —
"Oh, I made him do it."
Following the jaw drop, he piggybacks with–
"If I get caught eating meat, she makes me sleep on the couch."
The truth, however, is that I had nothing to do with his decision. Well, not exactly.
My husband, being a realist, relies on the science behind health and Veganism. I've told him all about how animals are treated at farm factories, how meat processing affects our bodies and the environment, and how great I felt after eliminating meat, but my soap-box preaching simply translated as, "blah, blah, blah." Being a numbers guy, he had to get behind the science and numbers.
So, what did I do? I showed him a compelling video called Forks Over Knives  and it literally changed his life. He watched it, digested the information, and soon after decided (on his own, thank you very much) that he would, with my help, give it a try.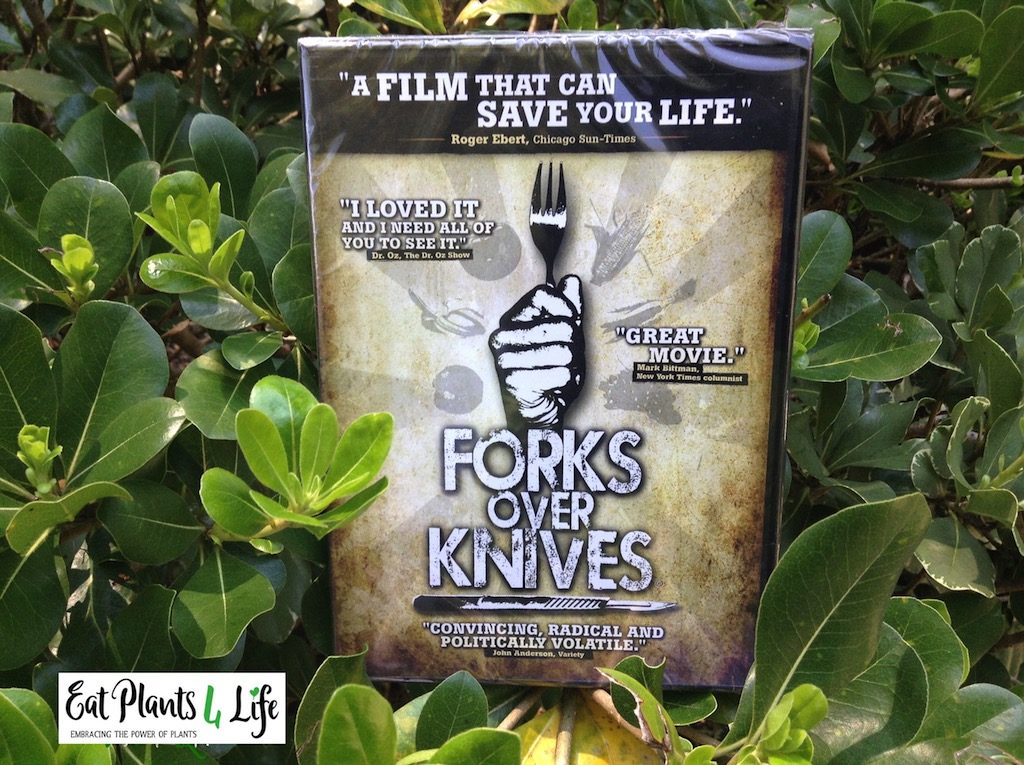 Forks Over Knives is a profound documentary narrated by a list of highly respected research scientists, doctors, and nutritionists who have conducted years of study on the affects of an animal-based diet versus a whole foods, plant-based alternative as it relates to life-span, weight, and common degenerative diseases. It chronicles and compares dietary and life span differences of the Western diet and other regions of the world. Dr. T. Colin Campbell and Dr. Caldwell Esselstyn, pioneers of Veganism, conducted separate, comprehensive research that at a minimum, raises an eyebrow to the long-term affects of an animal-free regime.
That viewing was a year ago.
Since then, his blood pressure has dropped to within a healthy range, his skin has improved, and he has said goodbye to 24 pounds without giving up his beloved beer or worrying about how much food he's eating on a daily basis. To be honest, he does work out regularly, but he did that before he went Veg, too.
Who knew that a video would do the trick? He looked pretty great to me before, but I can't deny the difference — especially with results like these…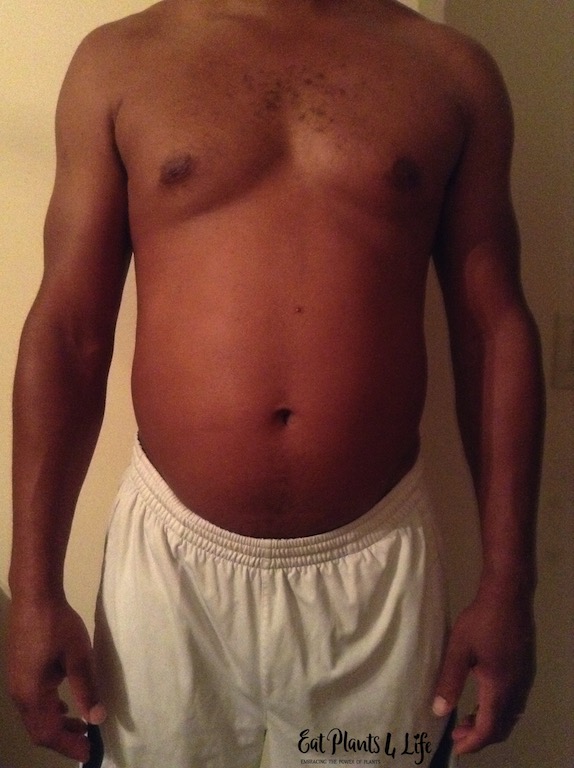 …Before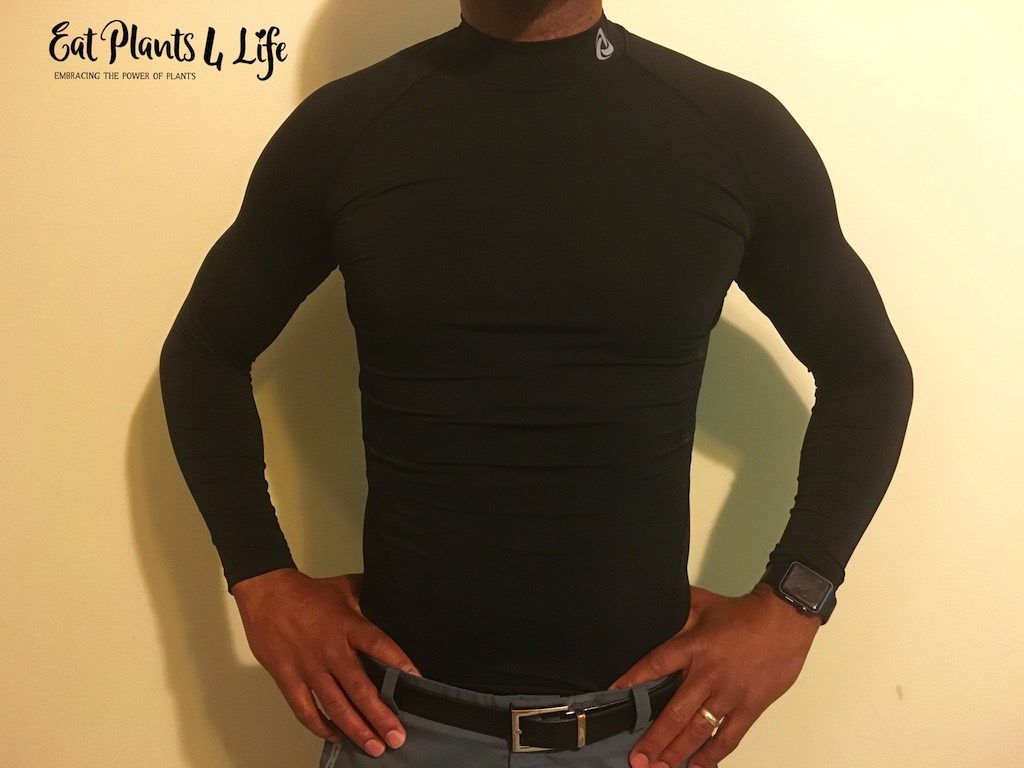 …After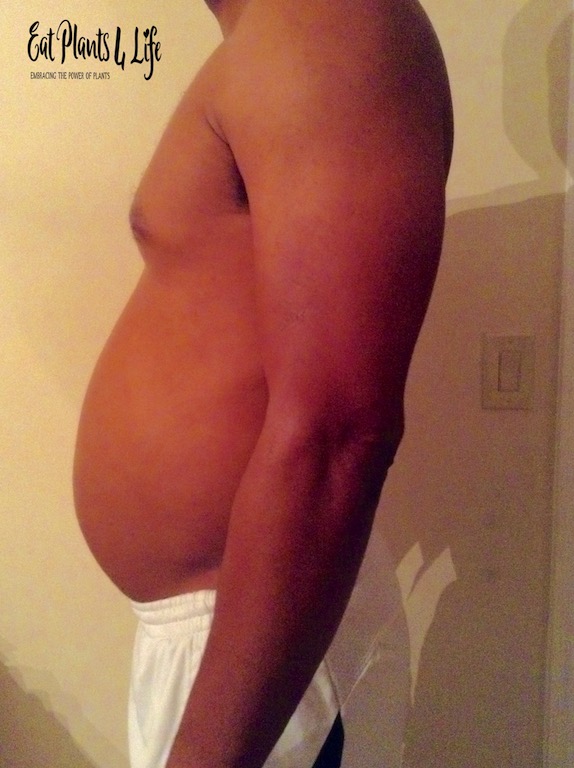 …Before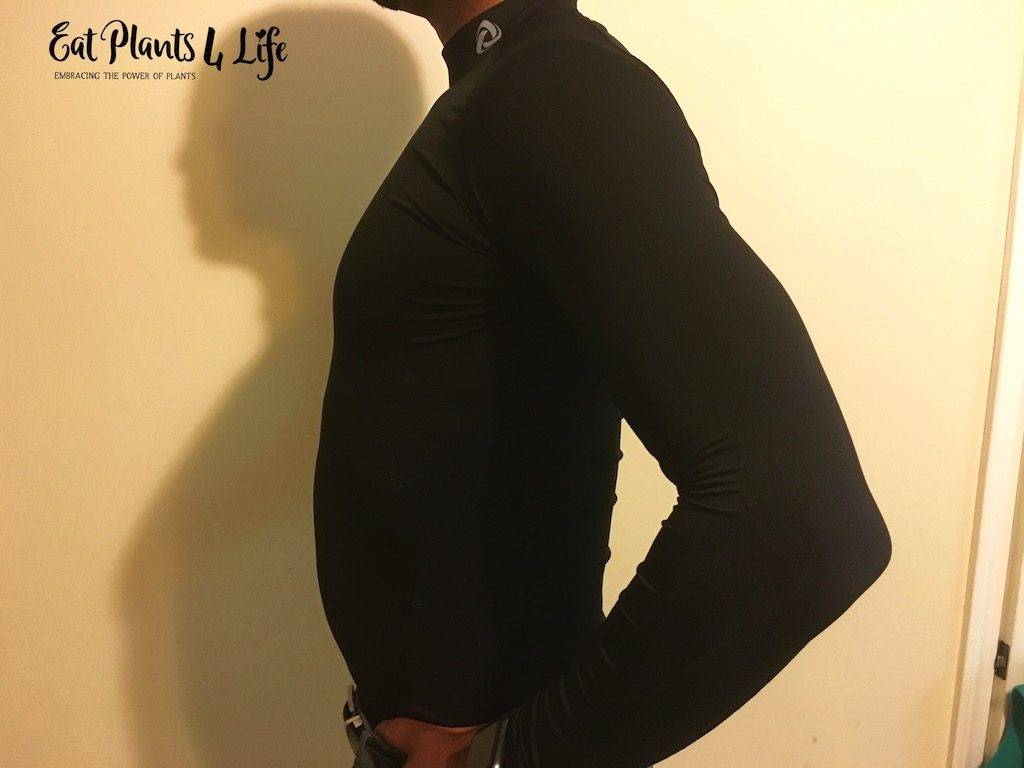 …After
Yes, I know… va-va-va-voom.
So whether or not you believe that eliminating meat and dairy is the fountain of youth, this film will at the very least be a call to action for adding more plants and less meat to your plate. I'm pleased with the results of this cattle-bred country boy because I know that feeding him plants for life will keep him around much longer to enjoy life.
To learn more about Fork Over Knives and get some great plant-based recipes, visit their website at www.forksoverknives.com. To check out this enlightening documentary, click here to enjoy on it Amazon. To get their latest cookbook, click the title link: Fork Over Knives – The Cookbook Over 300 Recipes…