Get ready mushroom and pasta lovers! This month we celebrate, not one, but TWO food holidays. First up, is September's National Mushroom Month!  
I'm particularly excited because, not only do I LOVE mushrooms, but they became a "kid-approved" veggie in our household after I introduced them to the kiddos about a year ago. Since their household debut, I've incorporated them into meals as a kid-preferred meat replacement. Now, they ask for them on their pizza, eat them lightly battered or sautéed alongside their meals, and choose them over meat in their spaghetti sauce. Mushrooms are a win-win!
I must admit, they weren't always a win-win for me. I couldn't get over the look of raw mushrooms. In addition to the unappealing visual, there was something about the definition, "spore-bearing fungus," that was an instant turn-off. But, I had to get over it after I learned of the many benefits of our "spore-bearing fungus" friend.
This week, we also celebrate National Linguine Day (officially on the 15th)!
What better way to celebrate the great taste and versatility of these long, flat "little tongues" (Italian name for linguine) than to share 2 EP4L recipes.
My Lemon-Garlic Linguine with Heirloom Tomatoes recipe combines lemon juice and zest, fragrant basil, heart-healthy garlic, and cancer-fighting heirloom tomatoes in a light sauce, tossed in linguine, and sprinkled with red pepper flakes.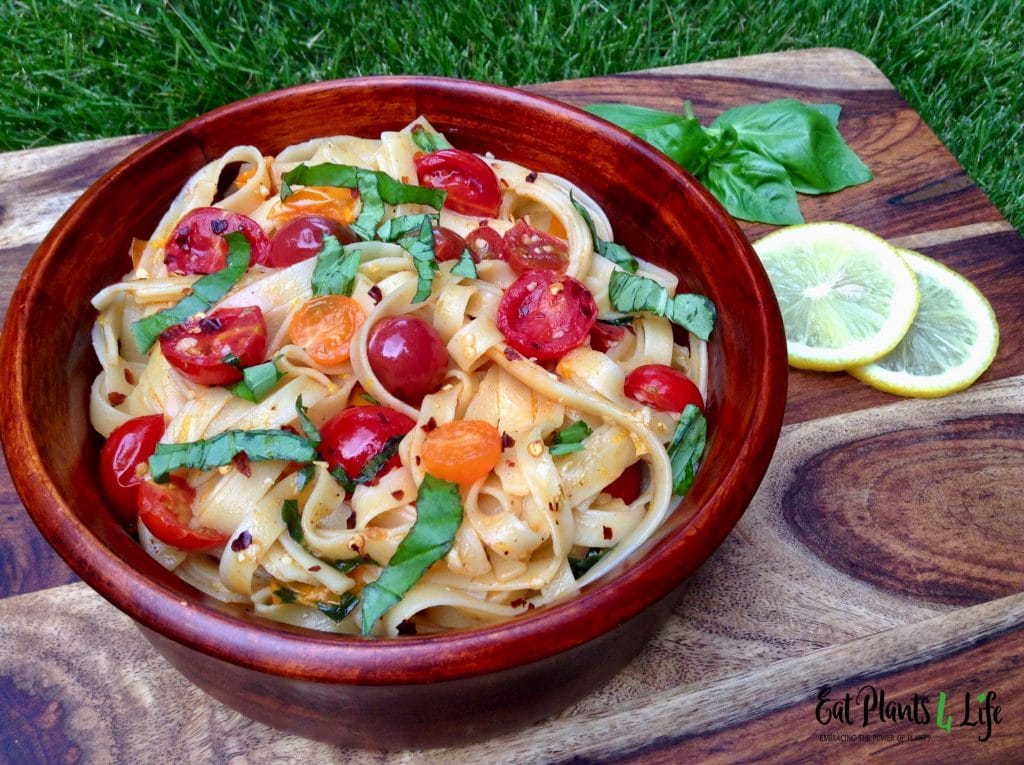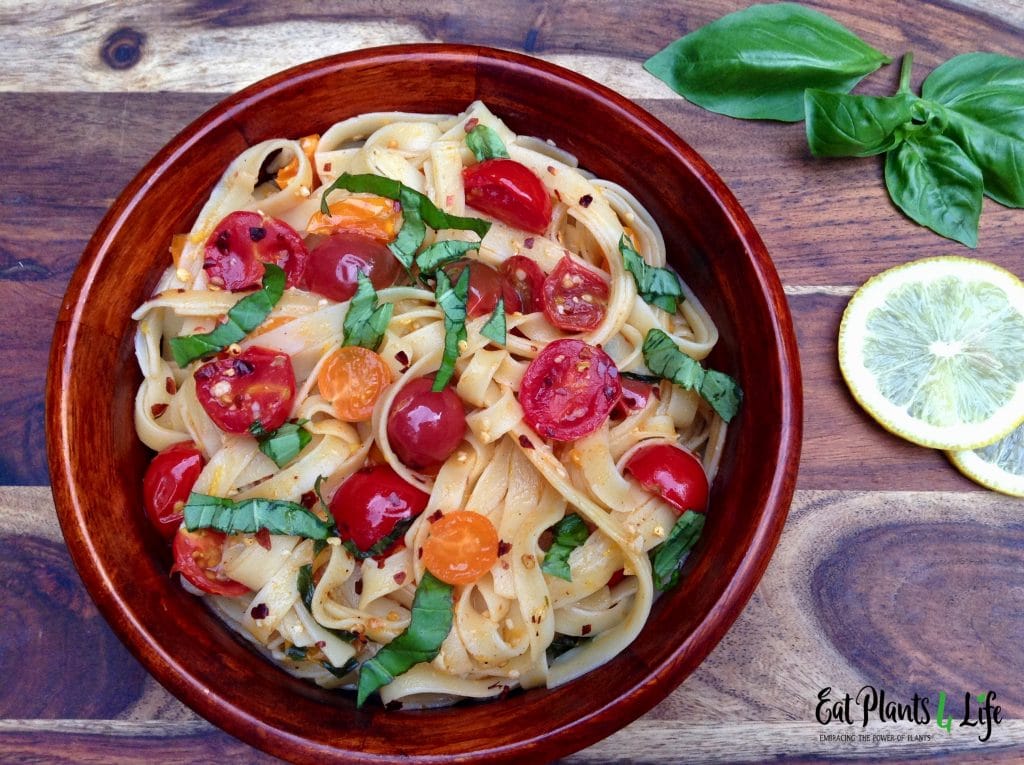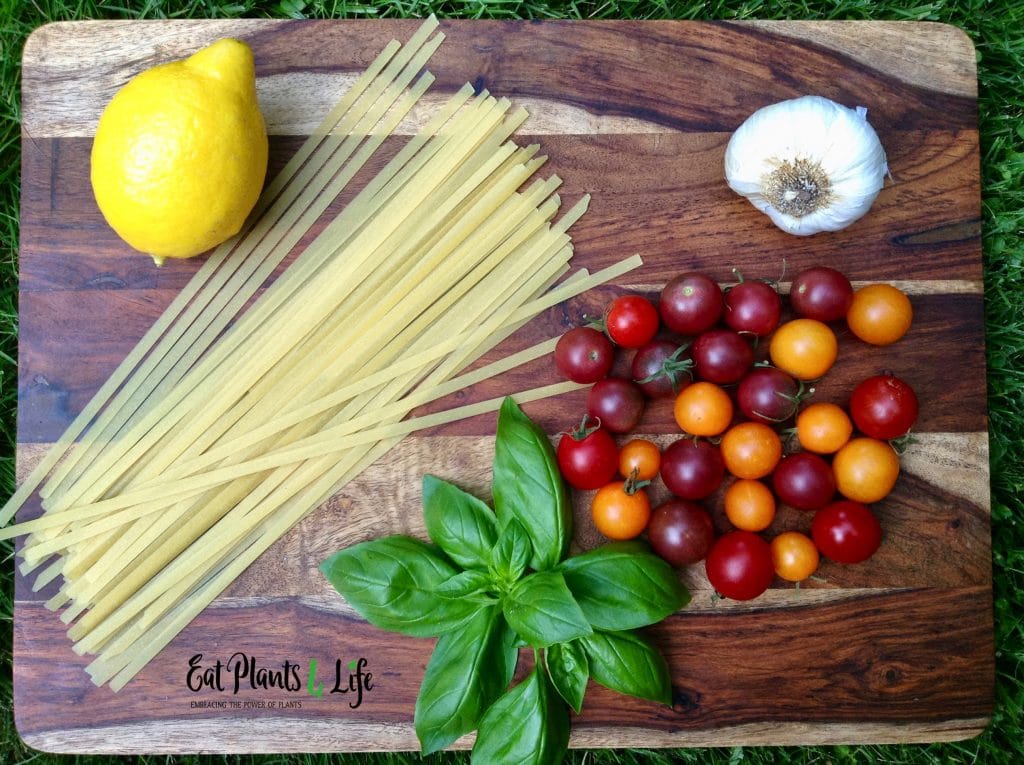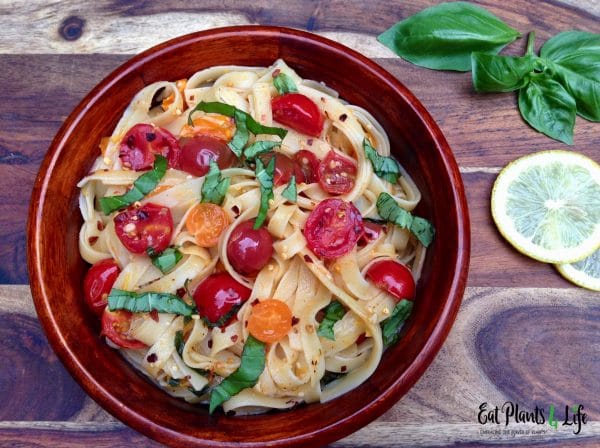 | | |
| --- | --- |
| | |
Boil linguine in well salted water until al dente. Drain (reserving ½ cup of the pasta water).

When the pasta is nearly done, heat oil in a separate large saucepan or wok over medium-high heat. Add garlic, stirring frequently in order to avoid burning. Add tomatoes and salt. Cook for about 2 minutes, continuing to stir frequently.

Add cooked linguine and toss to thoroughly coat the pasta. Stir in lemon juice, zest, nutmeg and basil, and optional red pepper flakes. If it looks to be drying out, add a splash of the pasta water. Cook for an additional minute.
Next, is always a hit among herbivores and dedicated meat-eaters. EP4L's Wild Mushroom Stroganoff is a dairy-free, creamy, buttery twist on traditional heavy, cream-laden stroganoff. A mix of mushroom varieties is simmered in well-seasoned mushroom broth. Dairy-free sour cream and cashew milk gives this savory dish a rich and creamy texture. Sweet peas and fresh herbs tops it off and will make this dish your new family favorite.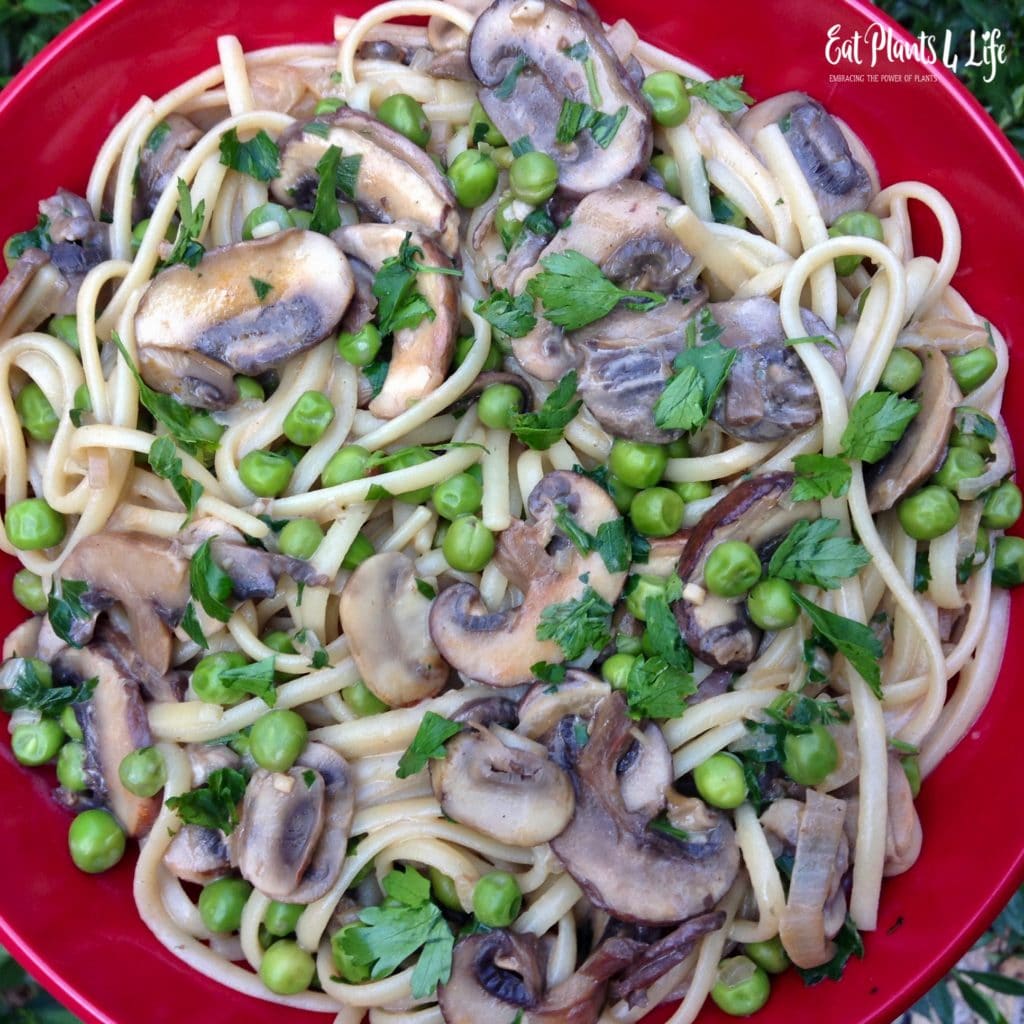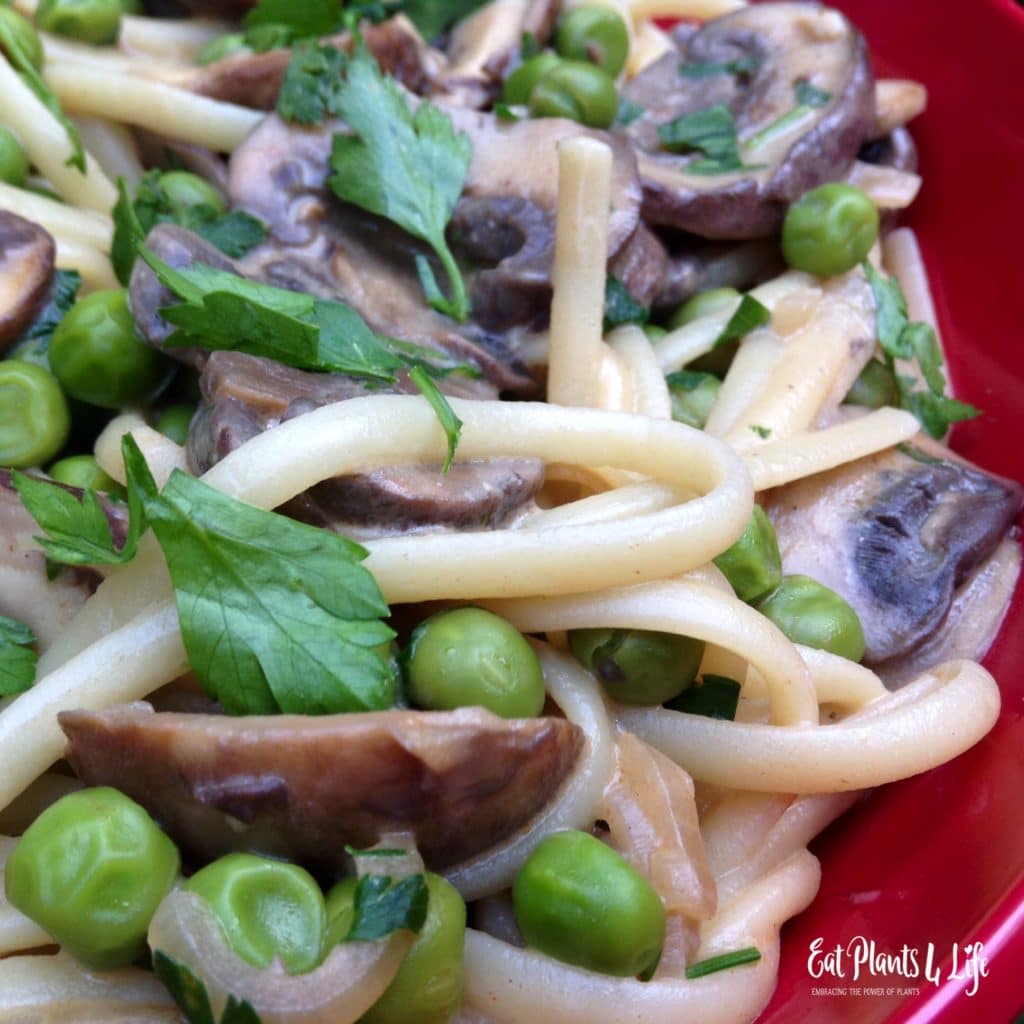 There's a lot to celebrate in the month of September!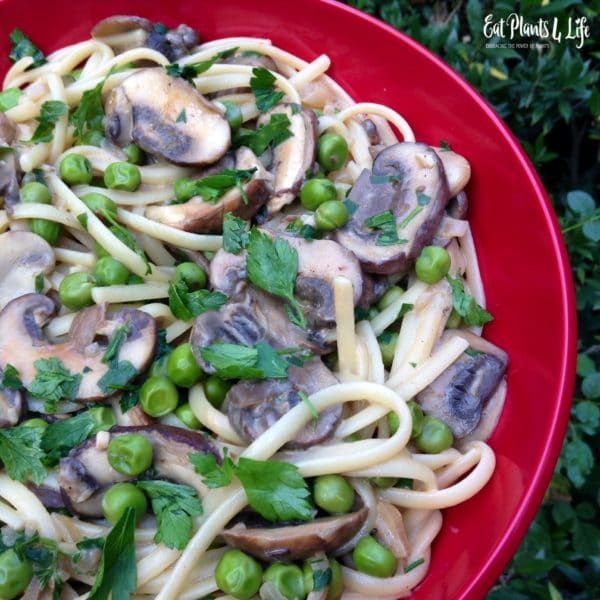 | | |
| --- | --- |
| | |
Cook pasta according to package directions.

In a large saucepan heat oil over medium-high. Add shallots and garlic. Cook until shallots are tender. Add mushrooms, salt, pepper, and paprika. Sauté until mushrooms are slightly tender, stirring occasionally. Add broth and heat to boil. Reduce heat and simmer for 6 minutes.

Add cashew milk, cooking sherry, and frozen peas. Continue to simmer for 5 minutes.

Stir in cooked pasta, parsley, and sour cream. Heat until sour cream is heated through.