Guess what…I'm finally ditching it in 2016. I'm saying "bon voyage" for good.
Happy New Year! 2015 flew by and 2016 is no longer on the horizon. It's here in all of her glory. With a new year comes the inevitable – – New Years Resolutions. Do you remember last year's? Do you even subscribe to the resolution hoopla? Or are you one of many resolution setters that commit to self-inflicted goals that often last a month (or week) if you're lucky? Your heart is in the right place, but you make these goals without a solid strategy for implementing and sticking to them.
I decided to not set myself up for failure this year. I've chosen to just narrow it down to one, yes ONE resolution. While everyone else is joining the ranks of millions of others and committing to the #1 resolution of weight loss, I'm flipping the script, taking the road less travelled, and losing something else.
My 2016 New Years Resolution is to finally ditch that pesky scale. I am committing to no longer rely on numeric results going forward.
There was a time (those meat-eating days) when the scale was practically attached to the soles of my feet. I wore it like shoes. I was obsessed with those three little numbers that would consistently go up and down. Even when I was a Vegetarian, the scale was that annoying high school peer you wish would abruptly move to a different state because you didn't have the heart to dis them when they sat next to you at the lunchroom table everyday. I was constantly bloated as a Vegetarian (a fact often related to dairy consumption). Instead of helping, the scale added fuel to the fire.
Since going exclusively Vegan over the summer, however, I've honestly been able to eat what I want and have used the scale less and less through this journey. As a matter of fact, I've probably weighed myself 4-5 times over the course of the last 4 months versus my historical 4-5 times a week. In the beginning, I thought that I needed numeric proof that a Vegan diet was better for my waistline, so I relied on the scale to be my gauge.  What I've learned over the last 4 months however, is that the visual, physical, and internal measurements were a far more accurate assessment of my health than those three pesky numbers. I feel good from the inside out, so I don't need to rely on the numbers for confirmation. My scale is no longer my compass. I have more energy, my stomach is never bloated, my clothes aren't loose some days and tight the next, I feel more alert, I don't feel sluggish, my hair, nails and skin feel and look healthier, and I feel like I'm doing something self-less for the future.
I've finally acquired the chutzpah to toss it for good because I'm…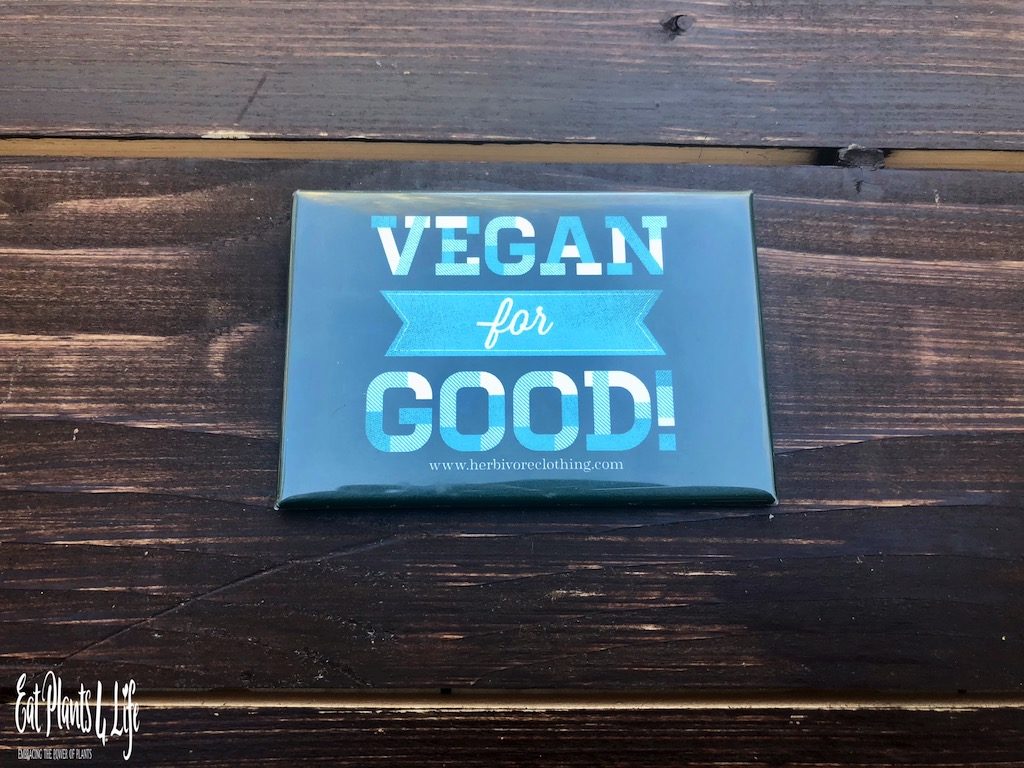 To recap, no more of this: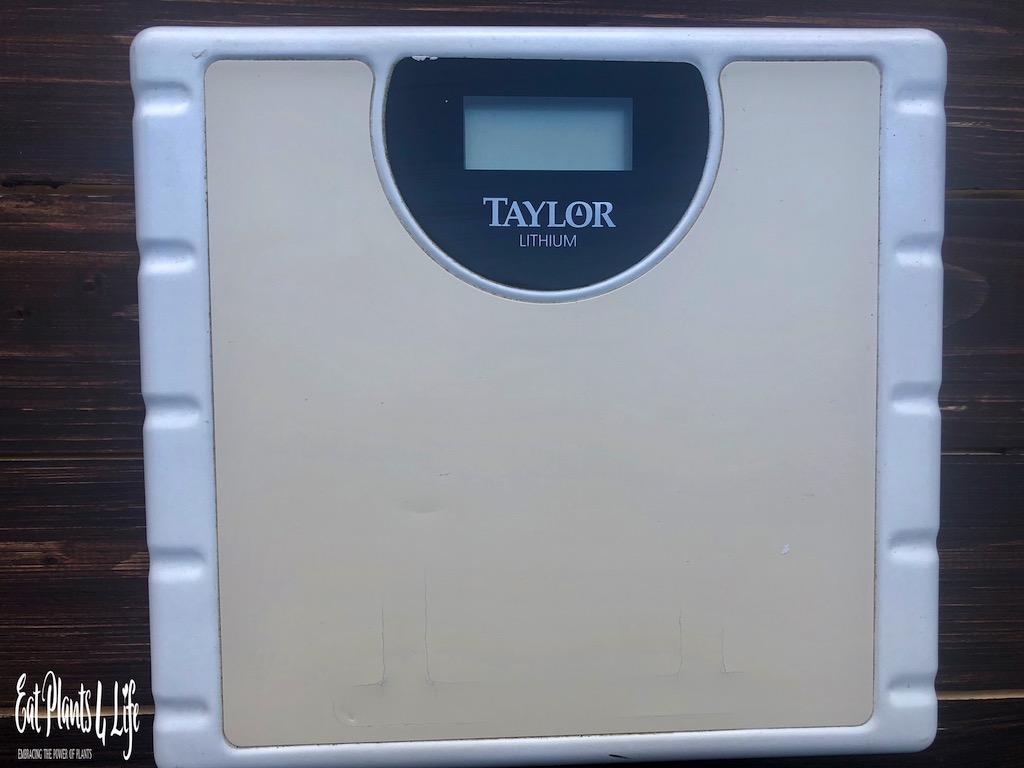 Because I'm this: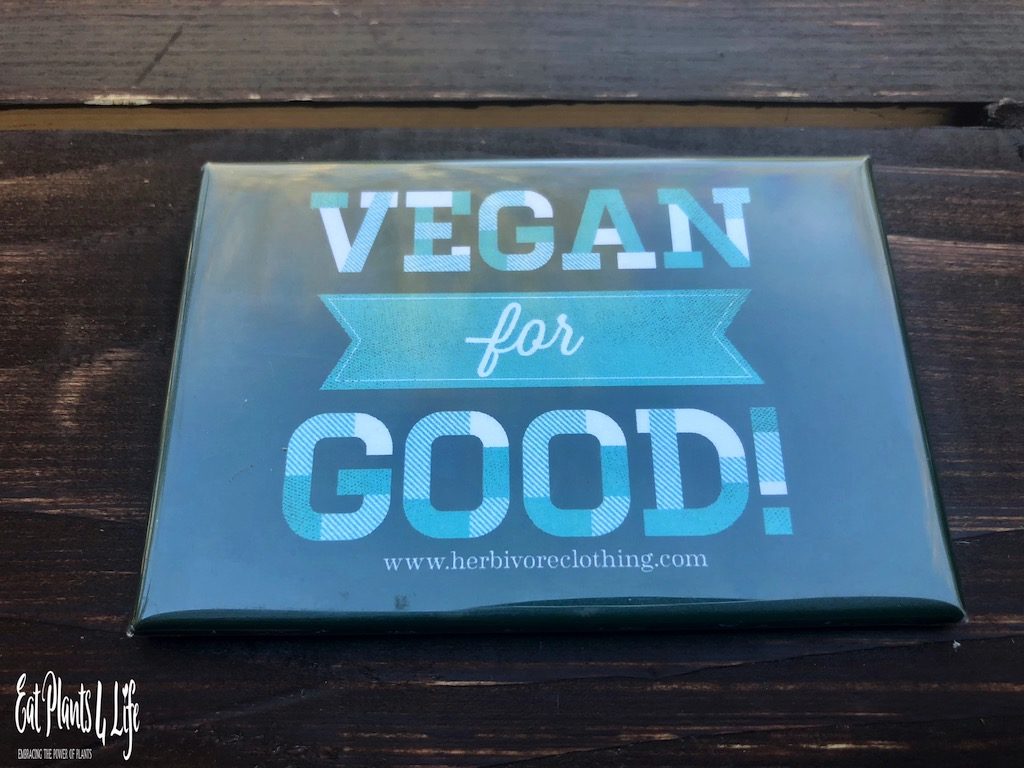 If your resolutions involve one or more of the following: better health, weight loss, less meat and dairy consumption, more energy, less bloat, more plant-based foods, or a Vegan/Vegetarian transition, Congratulations!!! You just found a great place to start your journey – – right here, my friend…
Want to tell your scale to "hit the road?" GO VEGAN!
I wish you the best with whatever you commit to achieving in 2016.