We're less than two weeks away from my fav-o-rite holiday…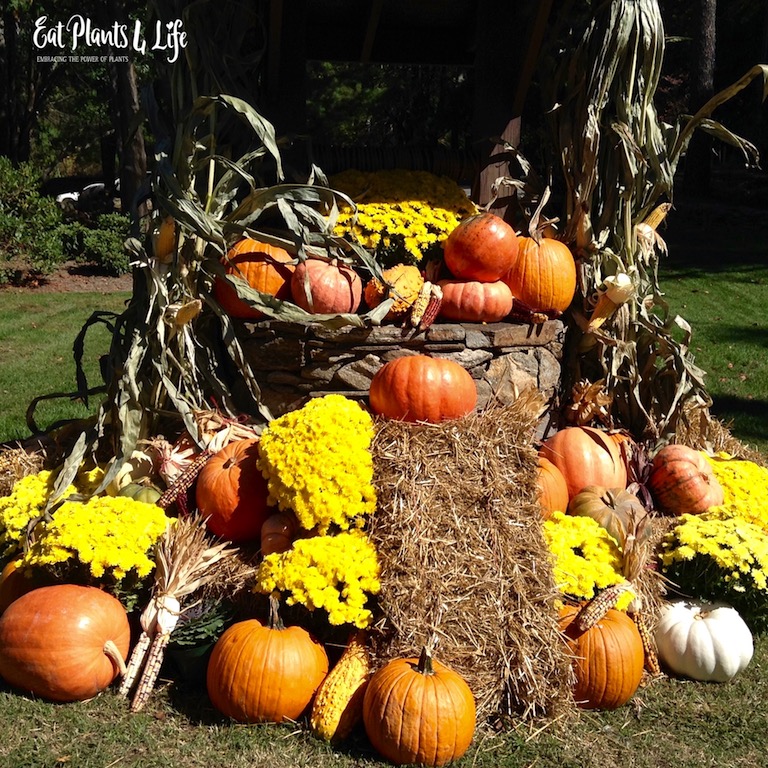 Thanksgiving is unequivocally my favorite because it summons family and friends to assemble and remember what they're thankful for. It also marks the official countdown to my 2nd favorite family gathering – Christmas.
Traditionally, however Thanksgiving also claims "favored" victory for another reason that I am sure many of you can relate to – – the feasting. I'm not talking about just any feasting. It's the "let's wear an elastic waistband, eat until we're sick, rest, then eat again" type of feasting that not only puts you in a food coma by day's end (and the next day with leftovers), but packs on unwanted pounds that you swear you'll tend to starting January 1st.
But why does it have to be that way in order for us to feel as though we've truly enjoyed and made the most of this holiday? And why does this season evoke such a lack of restraint? Can we not simply practice a resemblance of self-discipline and enjoy our family and the food traditions without subjectifying our bodies to the carnage that guilt-encumbered foods leave behind?
I'm not trying to persuade you to or even suggest that you have a meatless/dairy-free holiday (this year), especially if meat and dairy products are already a staple in your daily repertoire. My point is simply to encourage you to come to the table armed with the knowledge that you can have a wonderful, memorable holiday with your peeps without gorging and regretting it later. And if you can do that and manage to include maybe "less" meat/dairy and more plant-based options for you and your family, then hallelujah! You know I had to throw in my Vegan-sermon somewhere in this post.
For me, this ideology of the restraint that I am proposing is a bit more complicated.
I'll be completely honest. I'm sort of afraid of Thanksgiving this year. For starters, my restraint is not quantitative. I'm not worried about the amount of food on my plate. So, why am I so afraid of my favorite holiday?
I'm a little apprehensive about this year in particular. As you recall, last year at this time, I was a vegetarian. I came to my mother's dinner table wide-mouthed and ready to gorge her scrumptious, roasted sweet potatoes (laden in butter), scoff her buttery macaroni and cheese, devour her homemade pound cake and wolf down the other meat-free, dairy-laden spread she took utmost pride in preparing. This year, those holiday family staples and traditions are not apart of my Vegan diet, so I am left wondering if I will be able to resist its allurement. Will I cave and forget the commitment I made to myself? Or should I see this as a test of my willpower, come armed for the occasion, and still manage to enjoy the real joy behind this holiday?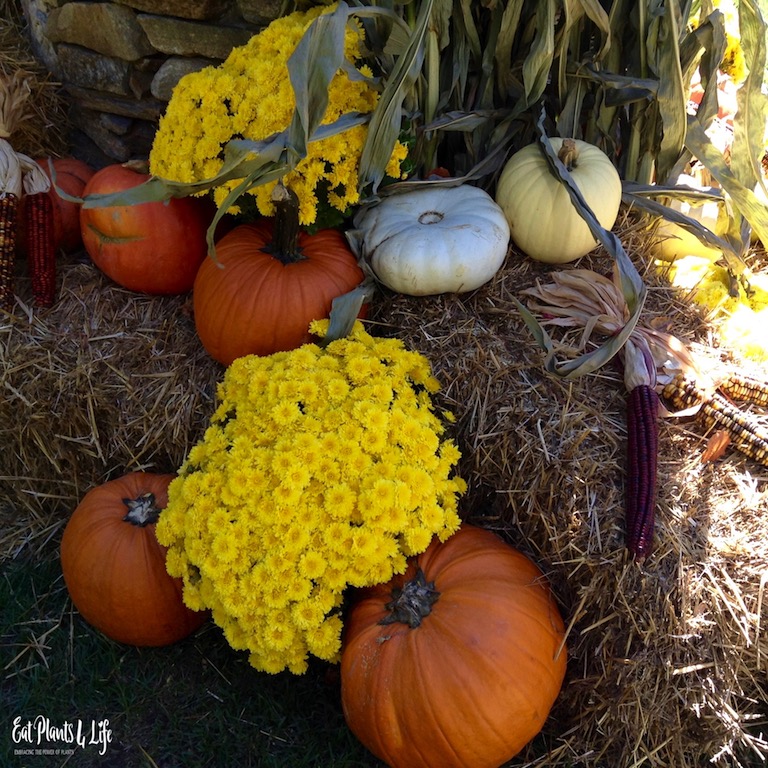 Yes, Thanksgiving may be my personal holiday trigger for a Vegan backslide. It's the first real test of my commitment to Veganism. If I get through this one unscathed, I'll be one step closer to a permanent solution to better overall health and cementing my personal pledge to a compassionate-led diet. If I can meander through it to find victory in restraint, I would consider myself a true Vegan.
How do I do that?
My plan is simply to create new staples and traditions for a Vegan Thanksgiving. This year, I will be bringing roasted root veggies, collard greens (not bathed in chicken broth/parts), EP4L's Stuffed Acorn Squash recipe (posting on Monday), a to-be-determined Vegan dessert, and plenty of my almighty willpower.
Despite the fear of possibly faltering, it's still my favorite holiday – perhaps because it's my favorite for reasons that are unrelated to food. Knowing that makes me a little less fearful and a lot more optimistic.
Next week, I will be posting my yummy Stuffed Acorn Squash recipe aka my personal Thanksgiving dinner ammo, a complete list of my pesky "everyday" triggers that try to sneak in and sabotage my plant-based diet pledge, along with the "holiday" triggers that make this season a true testament to my commitment to a compassionate-led, plant-based diet.