Those with an egg or dairy-sensitivity and Vegans can rejoice this holiday season! There are egg and dairy-free Holiday Eggnog products in many grocery and retail stores. And they actually taste really good!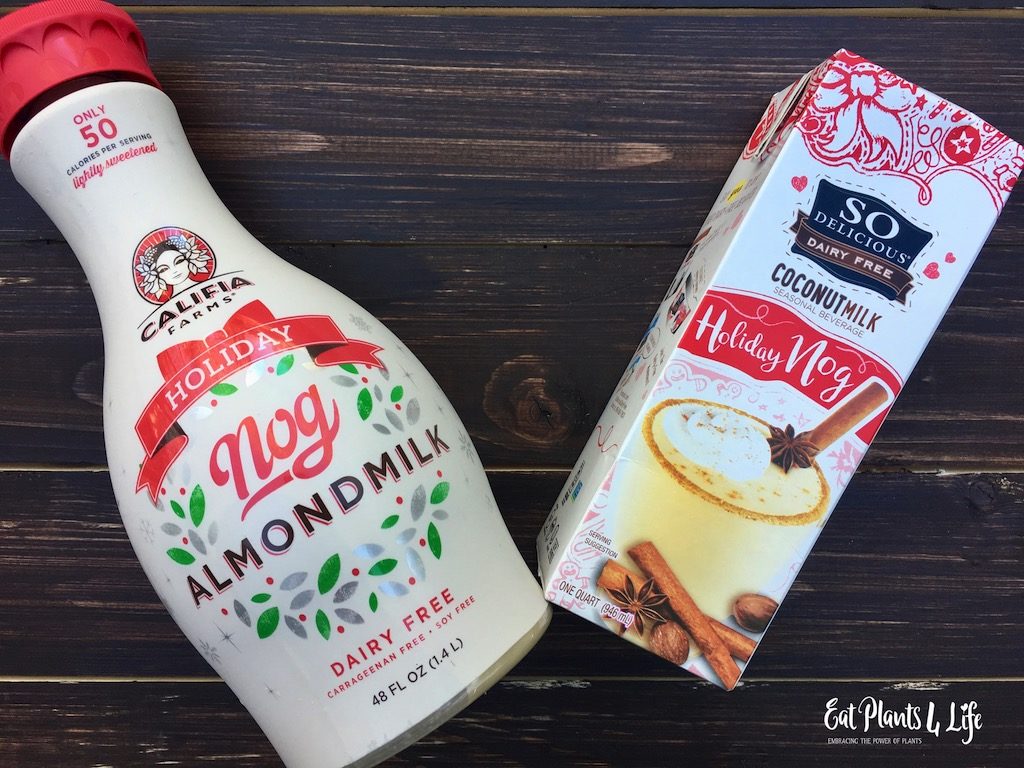 I found two that are an EP4L favorite. SoDelicious' Holiday Nog is coconut milk-based, organic, thick, rich, and delish with a hint of nutmeg. It's soy-free and void of GMOs
If you crave a lighter, lightly sweetened version of Nog, go with Califia Farms' Holiday Nog. It's an almond milk-based, soy-free, carrageenan-free version of eggnog. This one is actually loaded with calcium and is only 50 calories per serving. Flavored with ginger and nutmeg, this version of Nog will be kinder to your waistline.
My absolute fav is SoDelicious' version because I like my Nog thick, creamy, smooth and extra sweet.
I like to serve my Nog spiked and unspiked to my holiday guests and they LOVE it! I'll even add it to my morning coffee in place of my dairy-free creamer.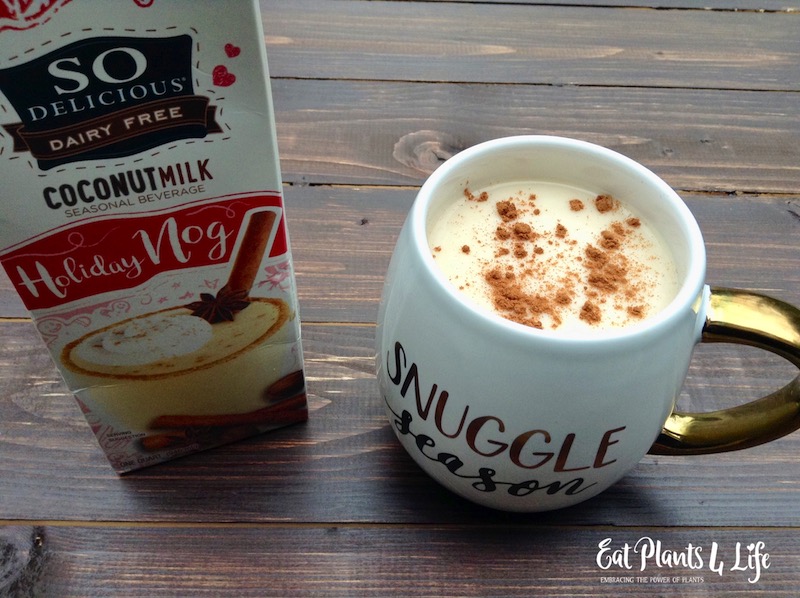 I found these Nogs in stores like Target, Kroger, Publix, and Whole Foods. Now that you're party-ready with egg and dairy-free Nog options, what do you usually do with your post-party Nog?
Don't dump it. Add it to your pancake batter in place of almond, coconut or cashew milk and discover a festive version of a breakfast classic.  EP4L's Holiday NogCakes are a great way to avoid dumping any leftover Christmas Nog.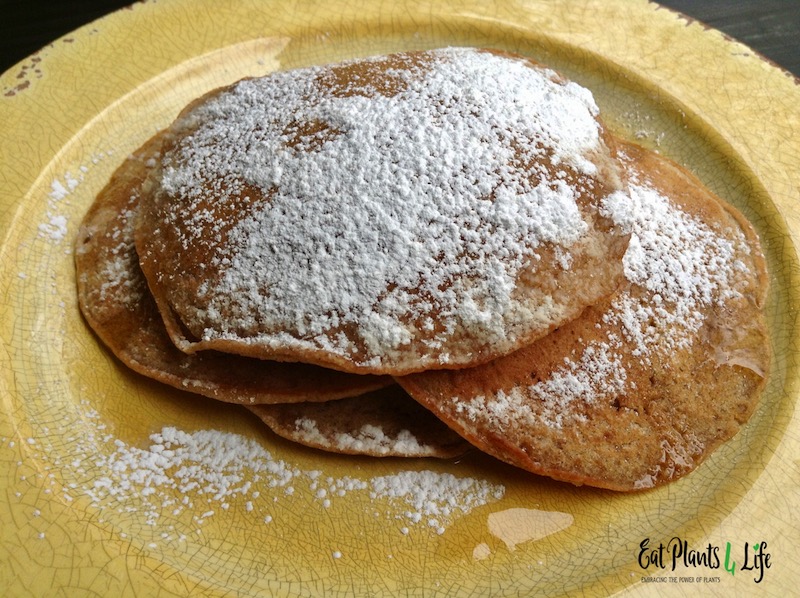 Whip up a batch to celebrate National Eggnog Day (December 24th) or serve them on Christmas morning topped with the usual suspects. Holiday Nogcakes are light, fluffy, sweet, and flavored with cinnamon and hint of nutmeg from the Nog. Enjoy!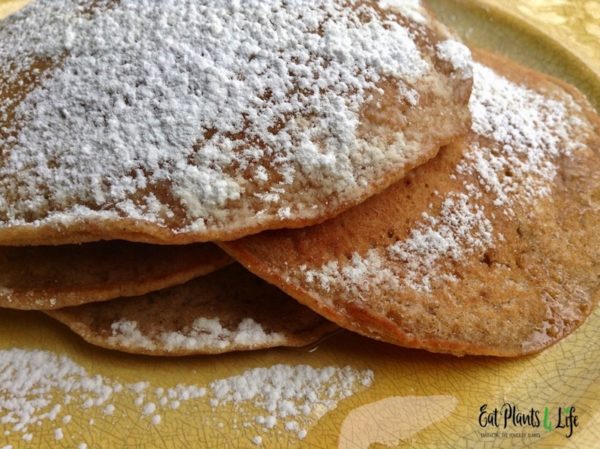 | | |
| --- | --- |
| | |
Instructions
Place flour, baking powder, cinnamon, salt, and sugar in a mixing bowl. Mix.

Place dairy-free, egg-free nog in another bowl. Add applesauce, vanilla. Stir. Add wet ingredients to dry ingredients. Mix well.

Working in small batches, ladle the batter on a hot, greased pan or griddle. When bubbles start to form, your pancakes are ready to flip. Griddle until golden. Serve topped with powdered sugar and maple syrup.

Enjoy!
Recipe Notes