I looove pasta. It's my comfort food. When I became a Vegetarian, it was a staple – – simple, versatile, hearty, savory, and cheap. In excess however, it can also be counterproductive, damaging, unfavorable, mischievous, and unflattering to the waistline.
One serving of the "good stuff" is approximately 200 calories. Can you honestly cop to eating just one serving? Unless you're a dedicated measurer, you're probably eating more. Studies show that most of us, in fact consume at least 3 servings during one sitting. Wow! I know that I personally could inhale 4 servings. Sadly, my 4 serving admittance also includes a fine print warning – – I'm often hungry again just 2-3 hours later.
To enjoy pasta and elude post-hunger pangs, many health experts encourage the importance of 100% whole-grain pasta over enriched, white pasta, which is made with refined, over-processed wheat or semolina. The whole-grain variety has retained most of its nutrients (often lost in processing) and has more fiber, therefore making it more likely to keep you satiated. The truth is, I find the 100% whole-grain pasta too grainy, therefore not worth the caloric splurge. Every once in a while, I do eat whole-grain spaghetti without noticing much of a difference in taste, but I prefer the white stuff.
Then, I learned of the best-kept secret for giving into your love of pasta without derailing your dietary goals. They're called Shirataki Noodles.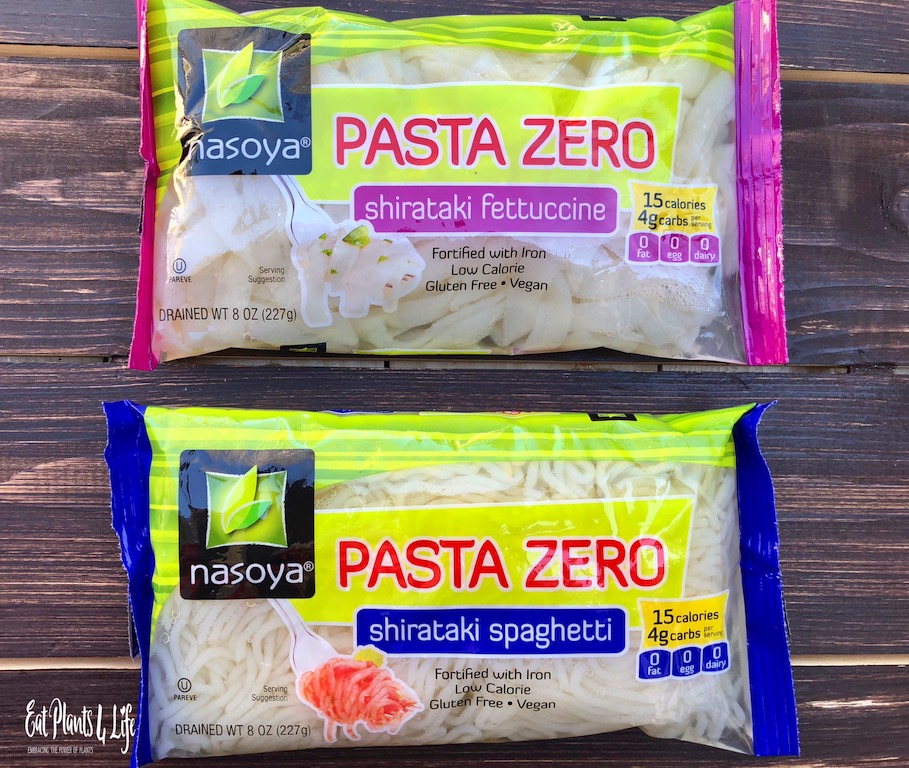 Let me preface this "shout out" by saying that this tip may make an Italian gasp. Mama Mia! It goes against all rules of traditional, authentic Italian cuisine, but so does the boxed stuff.
Nasoya's Pasta Zero Shirataki Noodles are all natural, wheat and gluten-free, low carb, Vegan, Asian noodles that apparently have been around for over 1000 years. Mimicking the taste and texture of traditional pasta without mirroring the caloric expenditure, the entire 8 oz. bag will only cost you 30 calories and 8g of carbs. Not only are they waistline friendly, they're rich in Calcium and Folic Acid. They're iron-fortified (a win-win for Vegans) and have 6g of fiber per bag. So screw you, whole-grain pasta!
You will find them in the refrigerator section of most major grocery stores. It's usually near the tofu.
Be sure to read the preparation tips on the back of the bag. The noodles have a mild, earthy smell that dissipates once the noodles are drained and rinsed. Add your favorite sauce and even more fiber and bulk by topping them with your favorite veggie.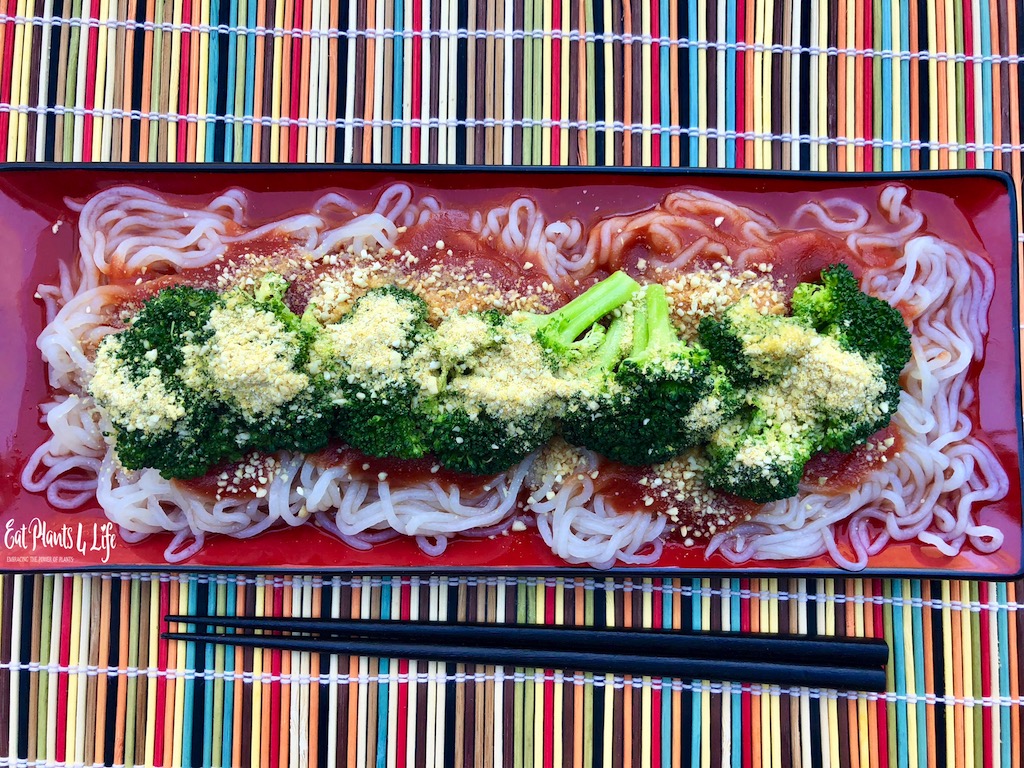 Vegans or dairy avoiders can also enjoy them with the Vegan-Parmesan cheese, which I recently posted about. Find that recipe, by clicking here.
Pasta lovers, rejoice!