I've always been protective about my countertop real estate. I don't like clutter and I'm not a big fan of moving small appliances from one corner of the counter to another just to search for and clear away the crumbs that often hide from you. I think that putting my first home up for sale eons ago taught me this. I remember the selling agent walking in to survey the home and offer her advice on making the house look more "sellable." She advised that I remove all the unnecessary items from the counter-top, like a cookie jar that was more decorative than functional (cookies don't last that long in our house anyway). Next to get evicted were the decorative candles, electric can opener, cookbook collection, and the fancy-schmancy dish towels that were strictly for show. Once all the mishmash was gone, I was enlightened and determined to keep it that way.
I enjoy my extra cooking space and I love the minimalist look. But recently, at least part of my counter-top acquired a new tenant.
Excuse me, I'm going to sound like an infomercial…I was introduced by a friend, to the wonders of the Instant Pot. In the beginning, when everyone was raving about how quickly this large contraption cooked food, how convenient it was for those leading a busy life, and how easy it was to "whip up" a meal, I said, "there is no way I am going to give this monstrosity prime counter-top real estate." So, I bought one, but kept it tucked away in my laundry room off the kitchen and on a shelf.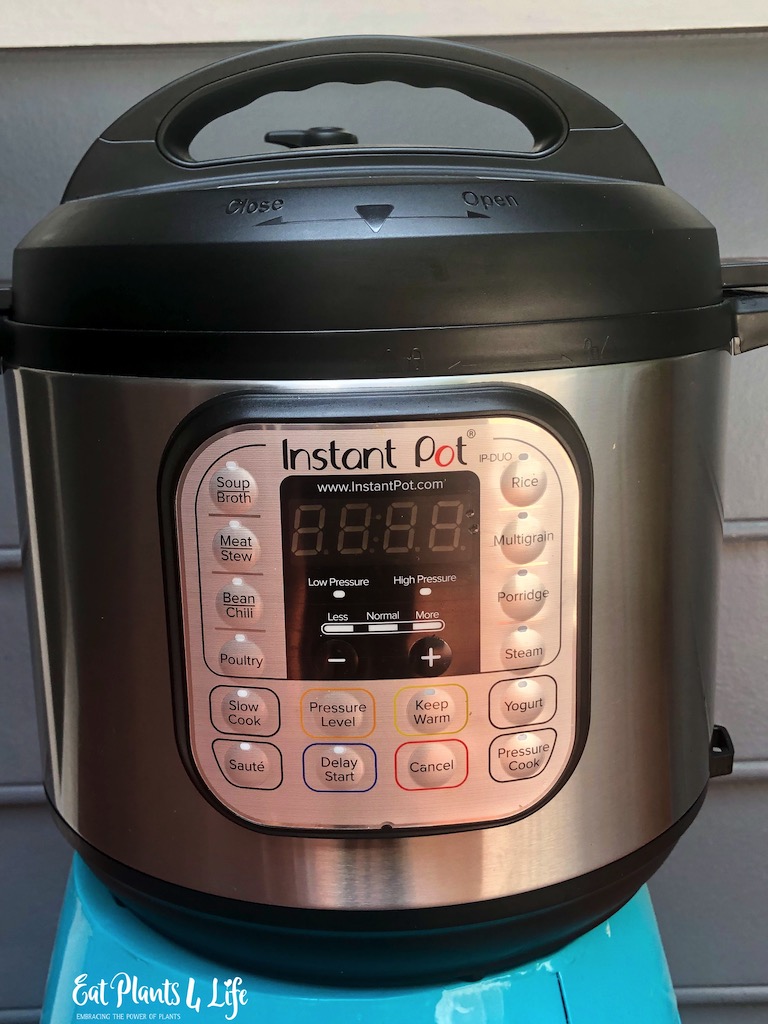 But because I used it 6, 7, then 8 times just in the first 2 weeks, I got tired of hauling it into the kitchen and gave it a corner lot of countertop.
So, from time to time, I will share a plant-based recipe that has made me showcase this monstrosity. One of the first and favorites so far is breakfast recipe that I found the book, Instant Pot Cookbook: 500 Recipes Quick & Easy, by Jennifer Smith.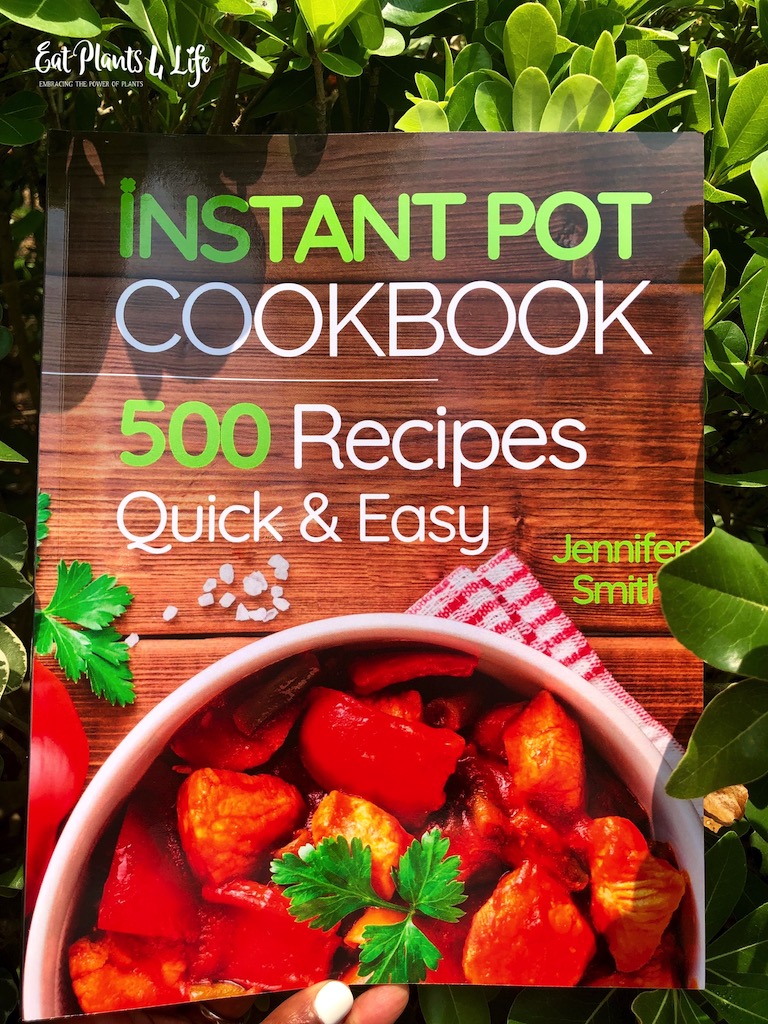 Note: this is not a vegan cookbook, but many of the recipes can be veganized – like this one – Banana Steel-Cut Oatmeal.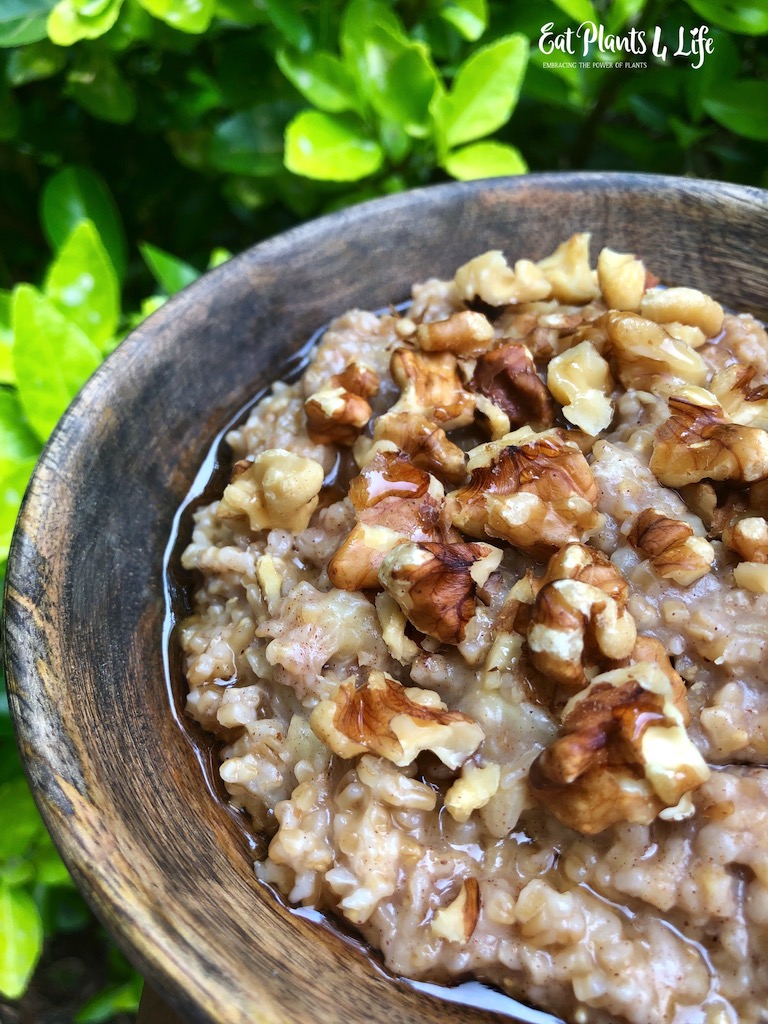 If you are a steel-cut oatmeal fan like me, you know that it takes for.ev.er to make it in the morning. No one has time for that and making it the night before does not appeal to me either.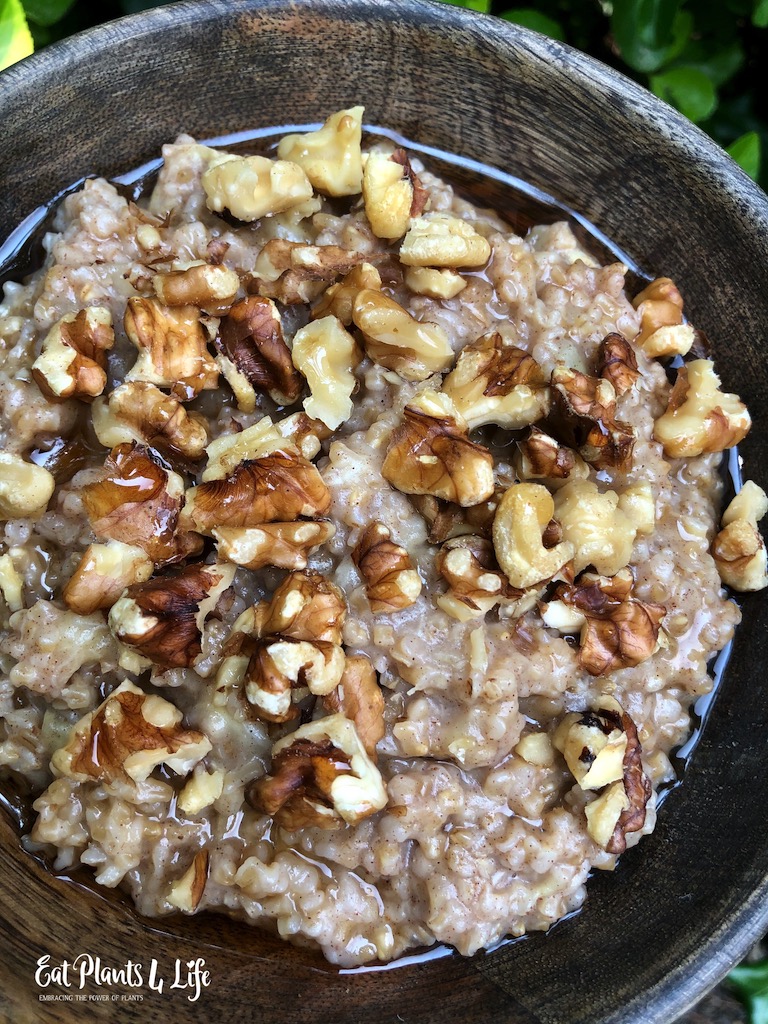 Banana Steel-Cut Oatmeal will take half the prep/cook time in your Instant Pot. Ripened, mashed bananas as a hint of sweetness. Cinnamon and nutmeg add aromatic flavor. Drizzle with maple syrup and top with your favorite chopped nuts and/or fruit. The kids will love this one. So, clear a space on the countertop and enjoy cooking your favorite vegan meals in the half the time!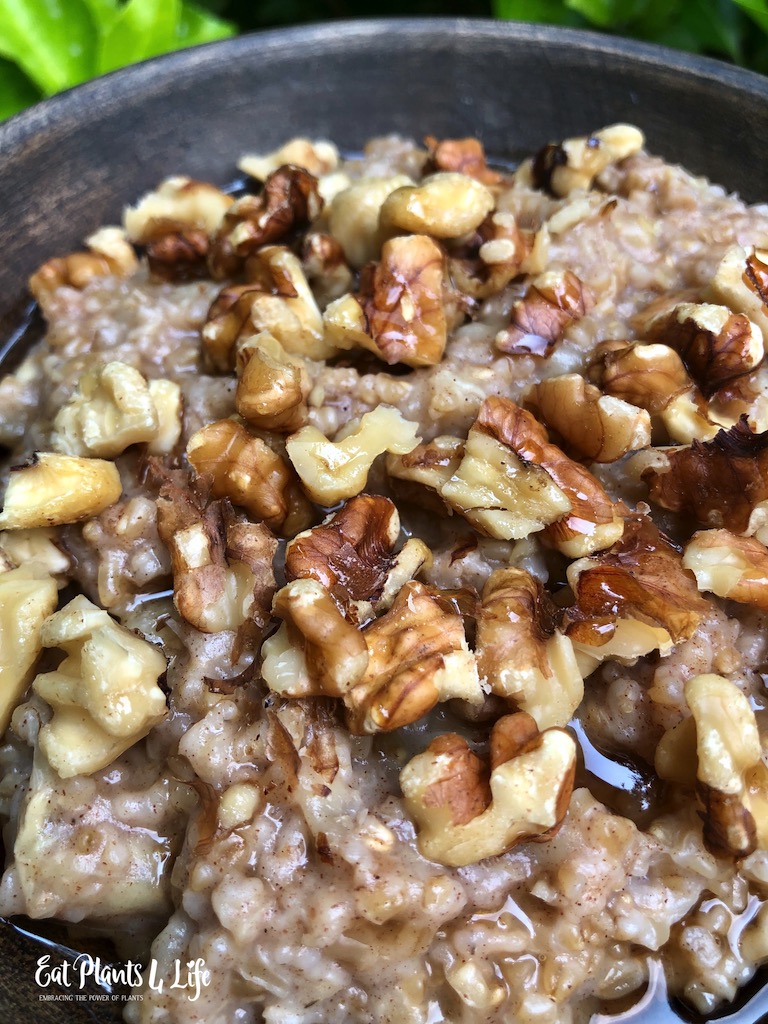 Check out the easy recipe here: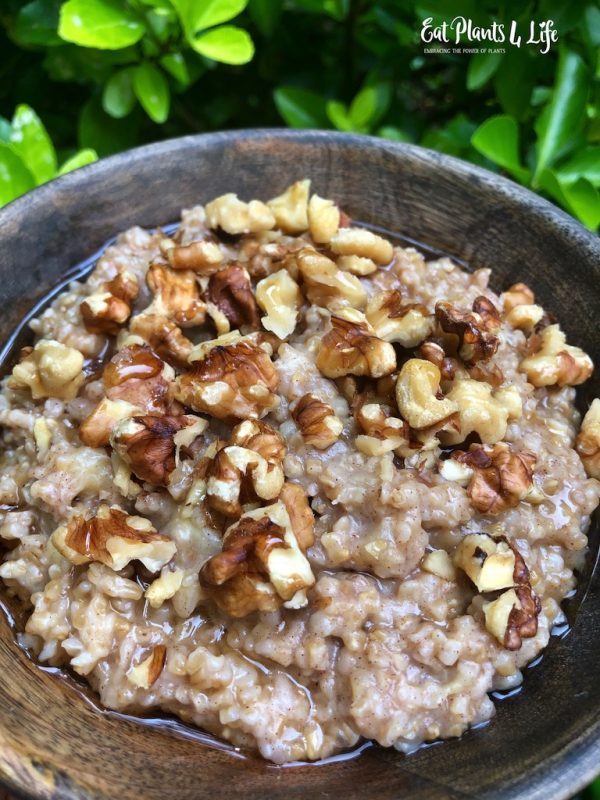 | | |
| --- | --- |
| | |
Instructions
With a potato smasher or the back of a fork, mash bananas at the bottom of the Instant Pot container.

Add the oatmeal, water, cinnamon, nutmeg, vanilla, and salt. Stir. Close and secure lid.

Select PORRIDGE cooking method and cook for 10 minutes.

Once cooking is complete, use Natural Release for 10 minutes, then release any remaining pressure.

Stir in walnuts and drizzle with maple syrup. The oatmeal will continue to thicken as it cools.

Enjoy!