It's official – Spring is here!
Well, technically. I'm not sure if the recent, unseasonal weather has gotten the memo yet.
I still plan to welcome Spring with one of my favorite, recently estranged vegetables – Kale.
Is Kale still in as far as food trends go?
There was a time when I was just over it already. I'd put it in my juicer, replace the romaine in my salad with it, or I'd sauté it with a little oil, garlic and lemon juice, but to be honest I got bored with Kale and gave it a break for a while. I'd buy it with every intention of making it (my one of three ways) because it's so healthy, but within days of purchasing, I'd open the fridge day after day as it grew limp and inedible.  I would end up throwing it out.
I was fed up!
I needed to try some different recipes to switch things up and most importantly, con my kids into eating it more.
So, EP4L came up with a few recipes that would not only restore my love of the leafy, cruciferous plant, but convince two picky eaters. To kick my Kale preparation up a notch, I started with a Kale Yeah Pesto.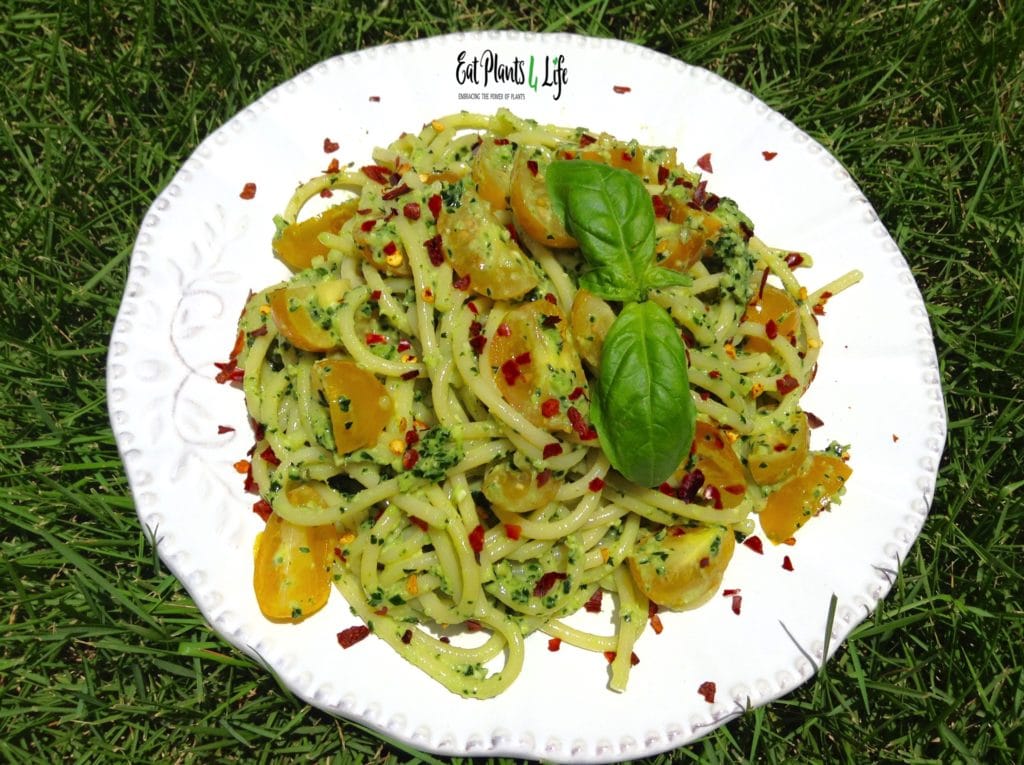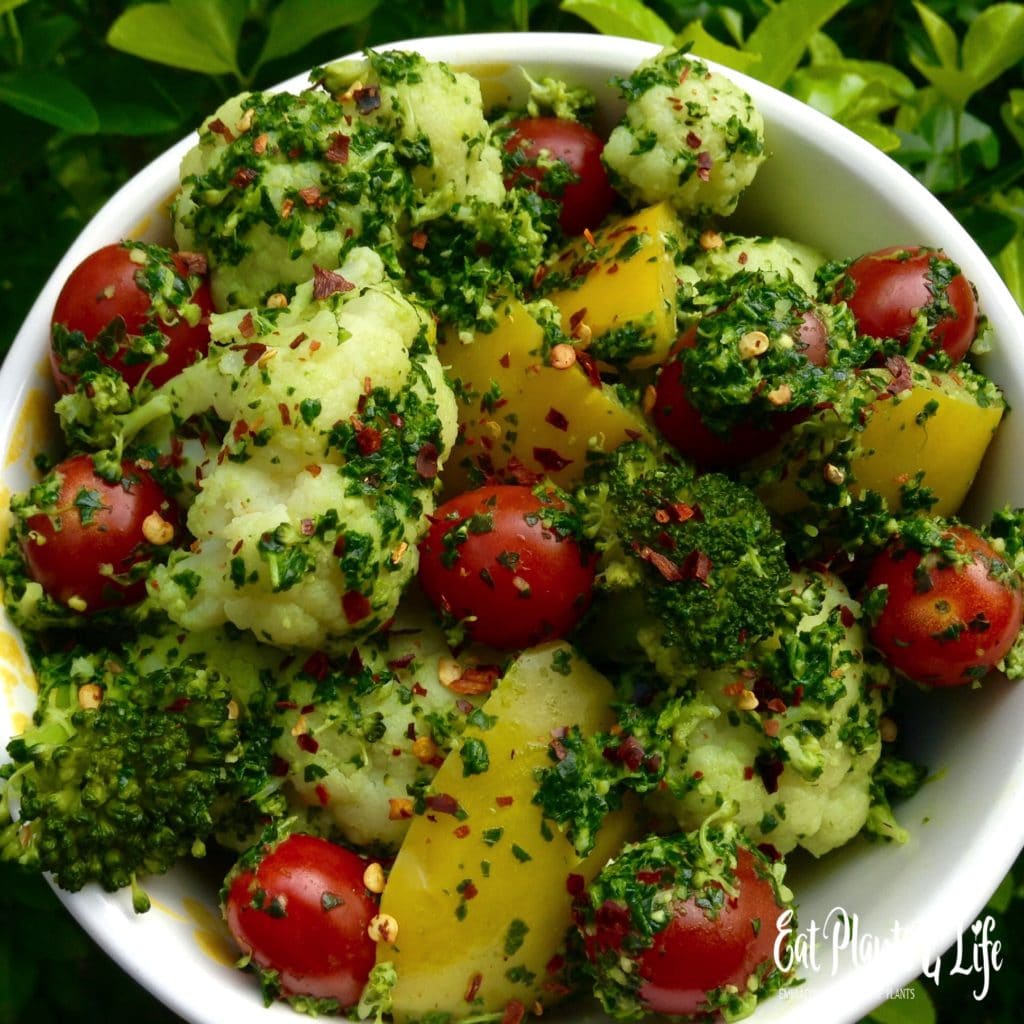 Traditional pesto, made with basil has some competition. Serve over your favorite warm pasta or steamed veggies. Kale not only puts a spin on the flavor found in pesto, it's super easy to make, totally raw, can be enjoyed hot or cold, and tastes like Spring. And the best part is that the kids can't even tell that I've loaded their plates with a veggie armed with Vitamin C, A, and K, iron, calcium, antioxidants, and omega-3 fatty acids. Kale Yeah!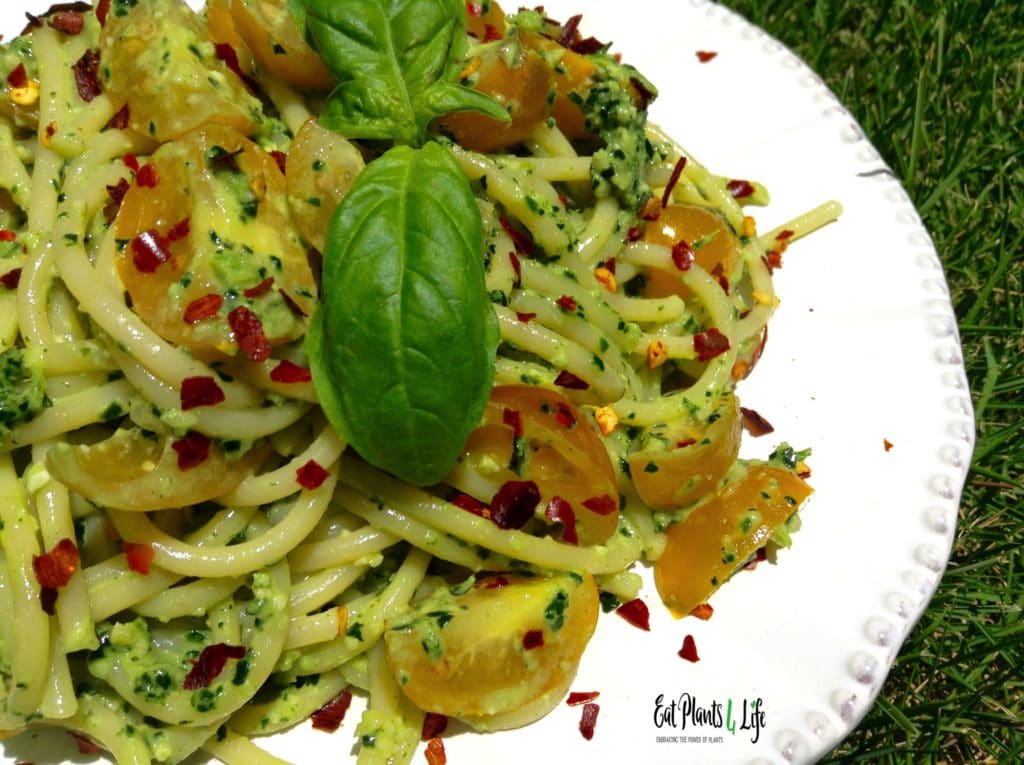 How do you eat your Kale?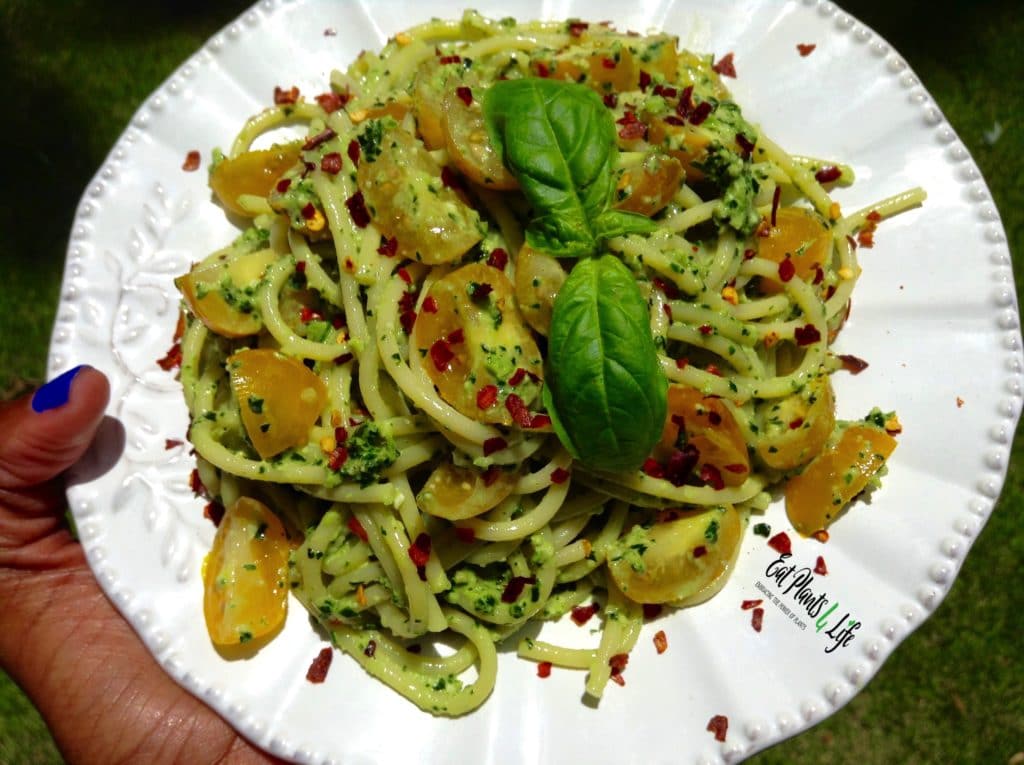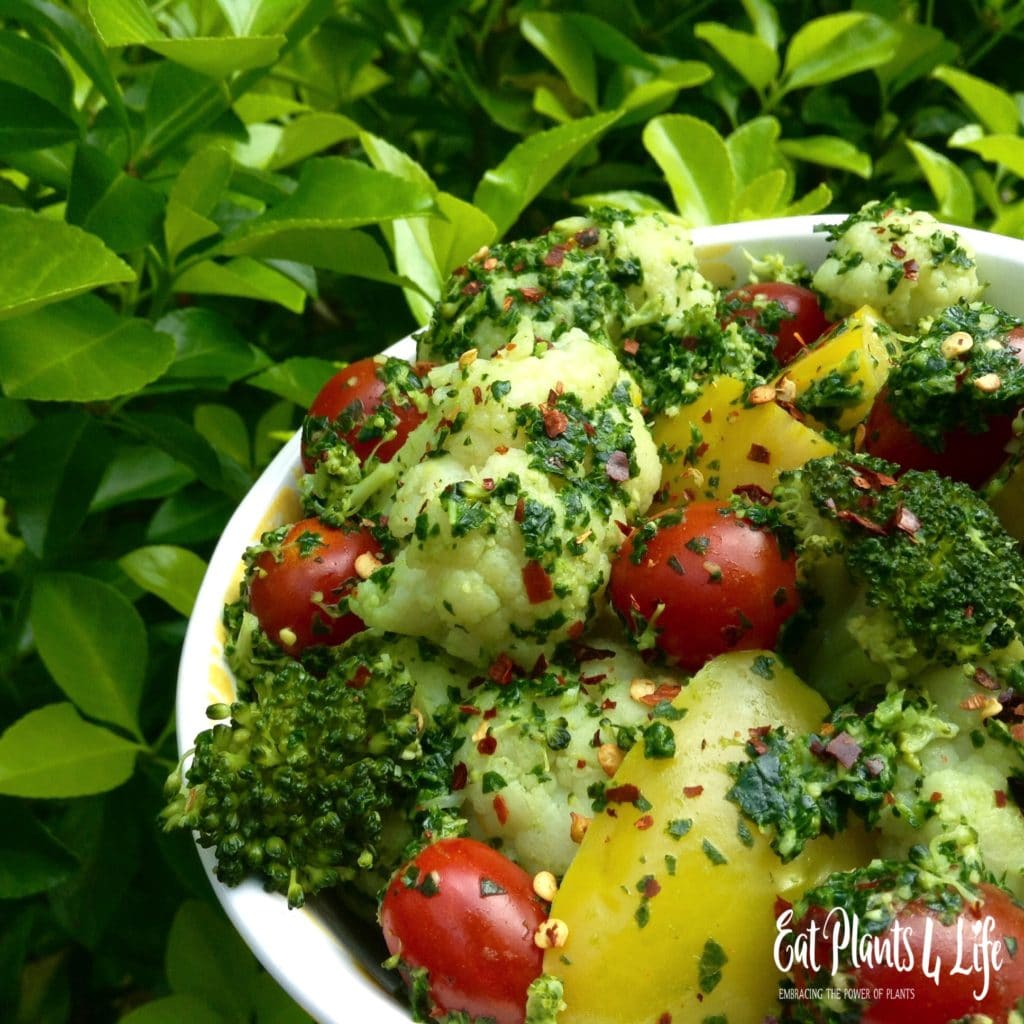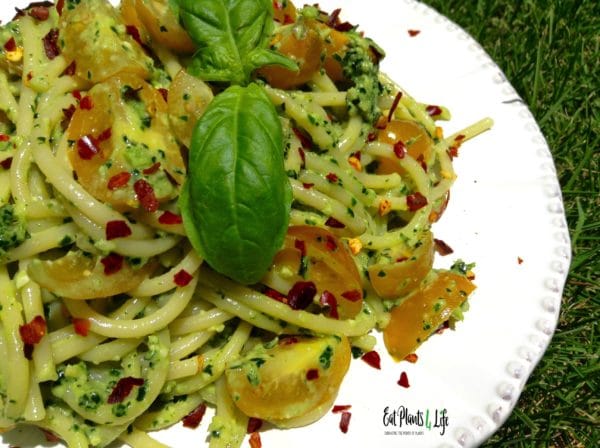 | | |
| --- | --- |
| Servings | or 3/4 cup pesto (for 8 oz. of pasta) |
| | |
| --- | --- |
| Servings | or 3/4 cup pesto (for 8 oz. of pasta) |
Place garlic and pine nuts in a food processor. Process until minced.

Add kale, nutritional yeast, lemon juice, lemon zest and 1/4 tsp. of salt to the processor. Process until kale is completely shredded. While processor is still on, slowly add extra-virgin olive oil. When it is fully incorporated, stop the processor. Taste. Add additional salt, if desired. Process again. You can also add more olive oil if you prefer a thinner pesto.

Gently and thoroughly fold kale mixture and tomatoes into warm pasta or over steamed veggies.

Sprinkle with optional red pepper flakes. Stir one last time. Serve.