I recently had to take a hard look at myself during a moment of reflection. It had become abundantly clear to me that I had, in fact become my grandmother.  
It wasn't because I was echoing her many pearls of wisdom or attempting to even come close to her baking genius. It was simply because the inside of my purse, closely resembles hers. Inside and beneath all of the clutter – including dated receipts, expired coupons, and the program from my daughter's last orchestra recital (from 2 months ago) are two recognizable items that were customary for her to have in access, especially in church – sugar packets and breath mints.
Yes, grandma's breath mints and sugar packets were always in tow.
I don't know any purse carrying individual who doesn't have their own list of purse must-haves – including yours truly. No matter how big or small my handbag is or no matter where I'm going, I have a list of My 5 Vegan Handbag Must-Haves that will always line the bottom of my hobo. Besides my keys and smart-phone, these are the Vegan items that I never (and I mean never) leave home without.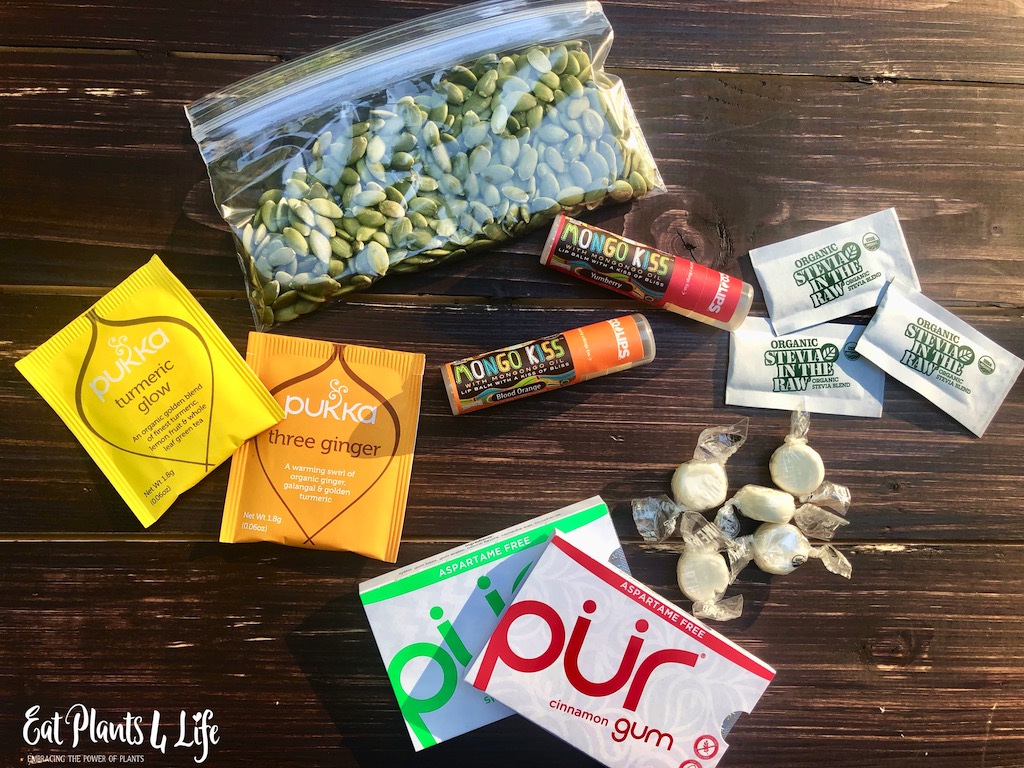 #1: Sugar Packets – particularly Organic Stevia is my go-to. Sometimes I switch it up with Raw Turbinado sugar packets, but nine times out of ten, organic stevia is my sweet choice. I always have a handful in my purse because it goes well with my #2 Handbag Must-Have…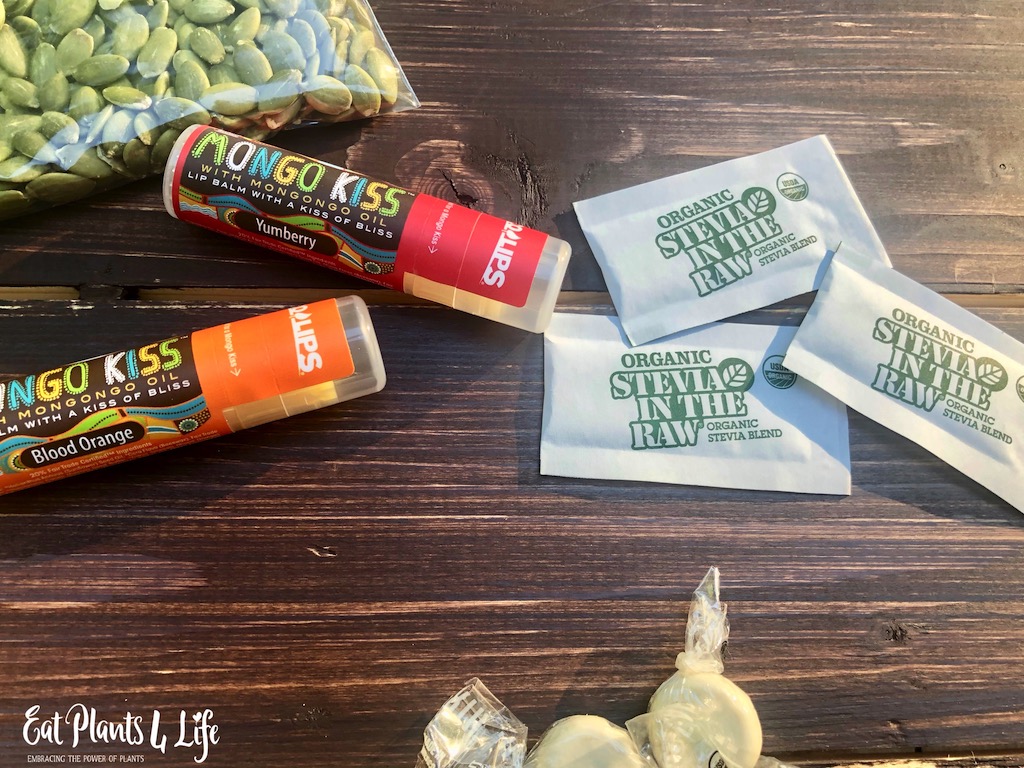 #2: Herbal Tea – Yes, I know that I reeeal-ly sounds grandma-ish. I'm a big tea drinker. It's soothing and good for me. I usually have at least 4-5 packets stored away in one of my purse compartments. My fav is the Pukka brand. They have a great assortment of tea flavors. I usually tote the "Three Ginger," "Turmeric Glow," Womankind, "Elderberry & Echinacea," "Love," and/or "Supreme Matcha Green." It's always time for tea.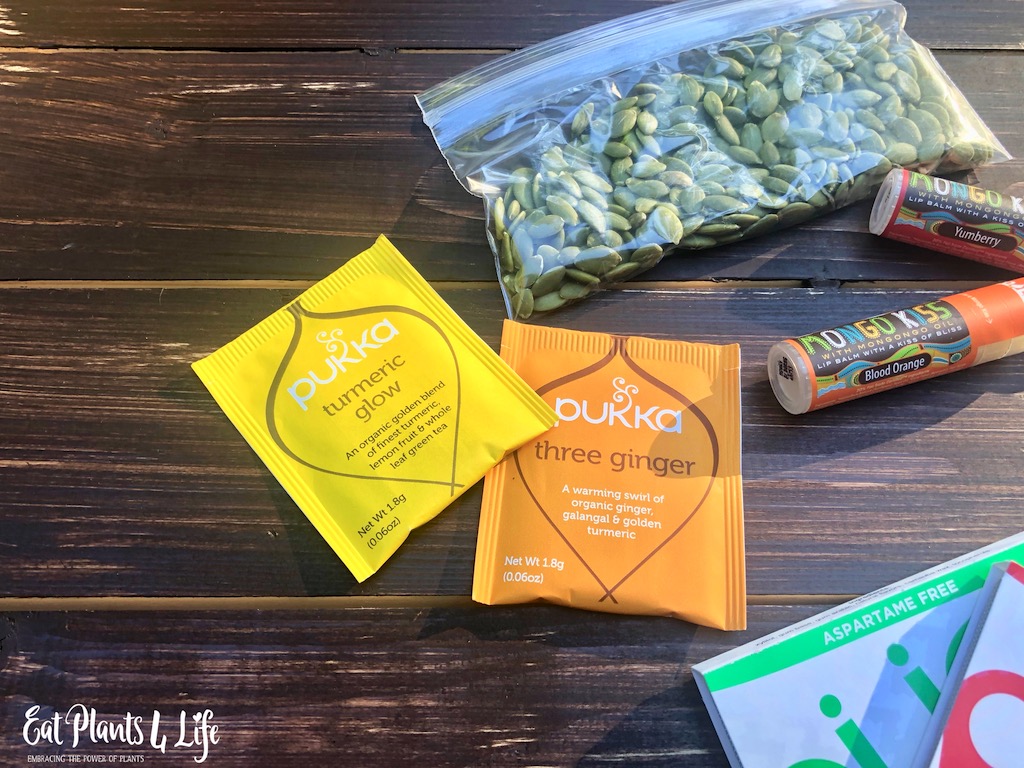 #3: Natural, Peppermint Candy or Gum – I absolutely love the YumEarth brand. It's void of artificial flavors, artificial colors and only has a few recognizable ingredients including peppermint oil, organic cane sugar, and organic brown rice syrup. I'm so devoted to YumEarth that I actually have it on auto-delivery through Amazon every 3 months, so I never run out.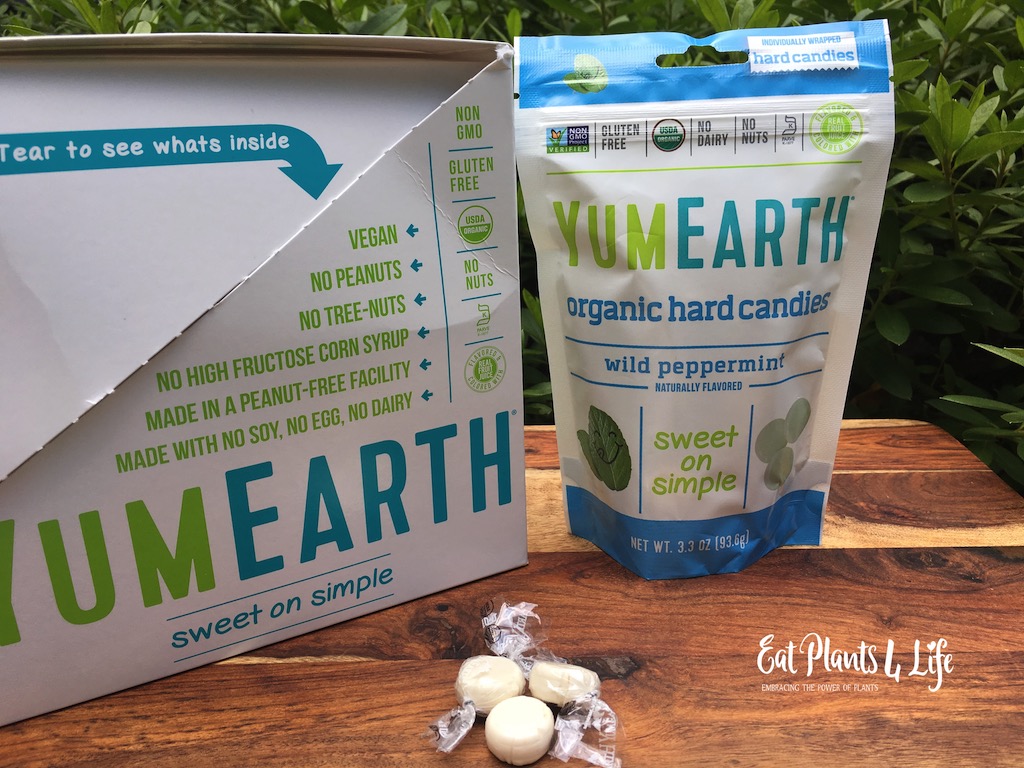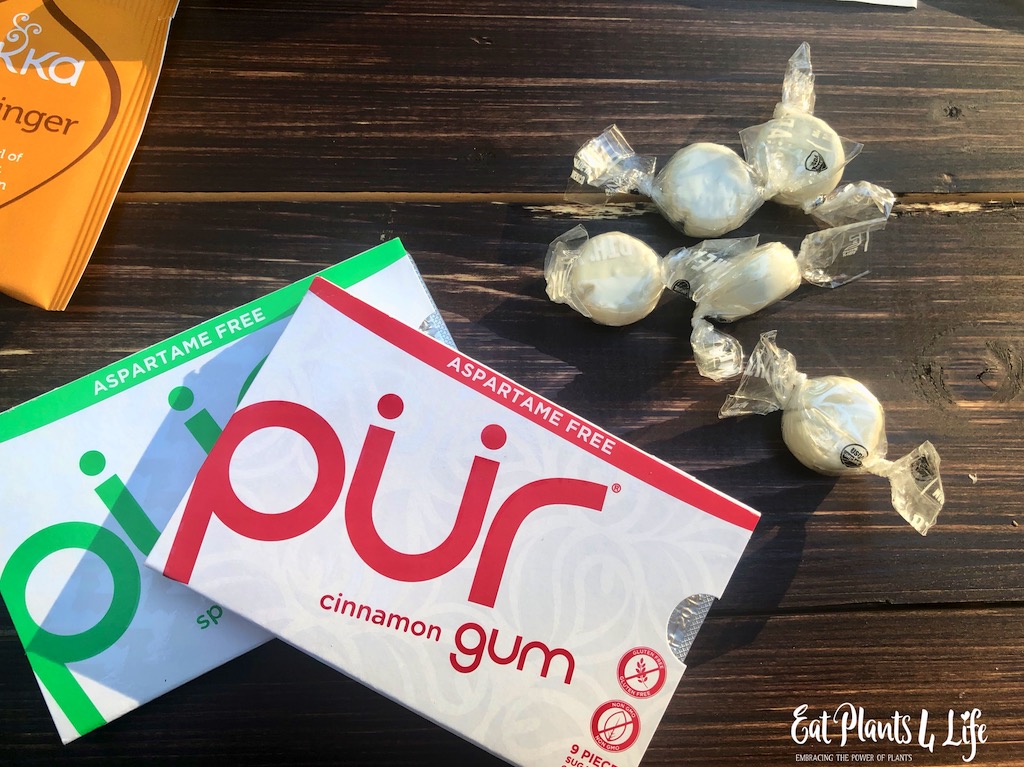 When I'm in the mood for gum, I prefer Swiss brand Pür. Unlike regular gum, which has harmful ingredients like artificial flavors, corn syrup, aspartame, BHT, and phenylalanine (whatever the heck that is), Pür gets it sweetness from xylitol. It comes in a variety of flavors – even bubblegum.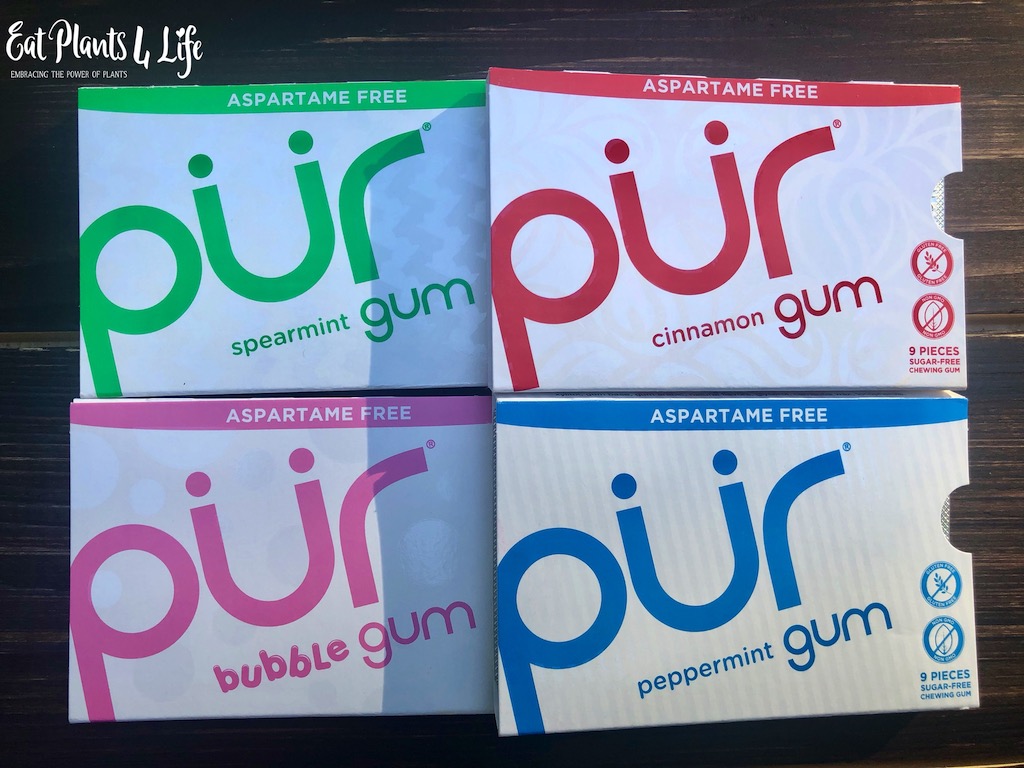 #4: Cruelty-free Lip Balm – My favorite is eco-friendly, organic, cruelty-free, Fair Trade Certified Cocoa Butter Mongo Kiss. Mongo Kiss Is infused with vitamin E-friendly African Mongongo oil and comes is a variety of fun, natural flavors like Yumberry, Acai Berry, Banana, Blood Orange, and Pomegranate. The moisture keeps my chops well hydrated.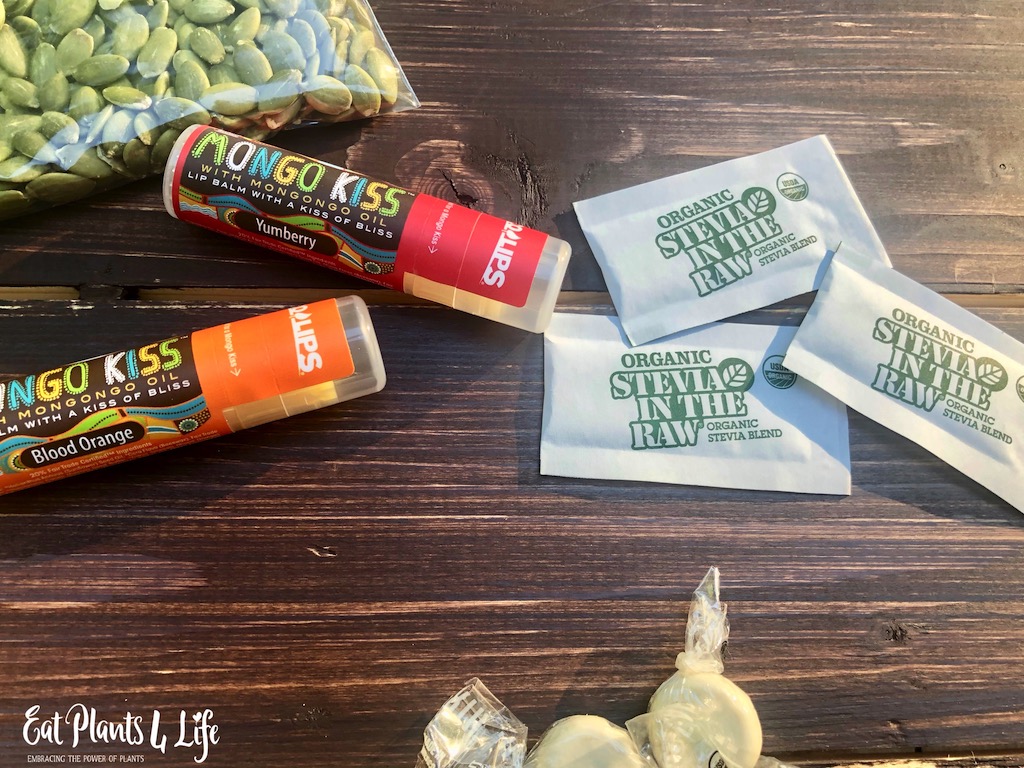 #5 Pumpkin Seeds – I never want to be in a hunger panic, nor do I want to be stuck if I am out with family or friends, decide that it's time to eat, but end up at a dive that does not cater to my Vegan diet. I've been here sooo many times. But because most restaurants at least serve a garden salad, pumpkin seeds are the perfect, protein-packed salad topper. It's all about being prepared people – for anything.
What are your handbag must-haves?