This week we celebrate National Macadamia Nut Day! No surprise that I have this national food holiday marked on my calendar (with phone alert notifications in play). Macadamia nuts are at the top of my food chain and the Mac Daddy of nuts!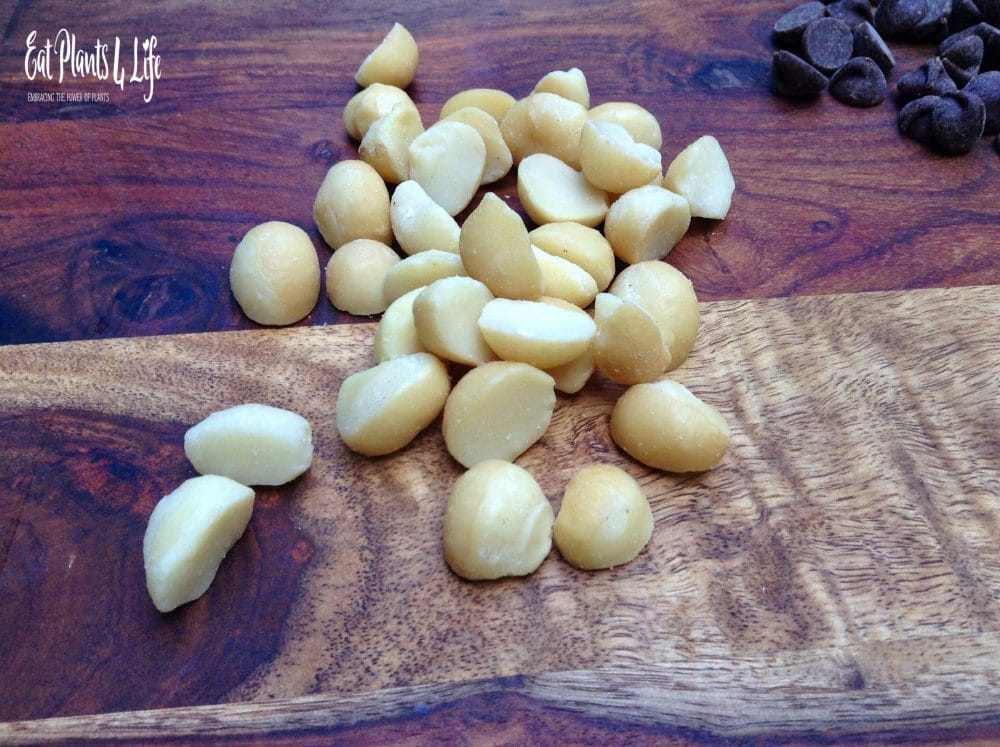 Macadamia nuts are flavorful, semi-sweet, and buttery, but there was a time when the multi-talented, tropical nut raised an eyebrow in the health expert community. Once crowned an unhealthy snack choice based on their fat content, the misunderstood Macadamia nut has been redeemed. They're actually good for you – in moderation.
Yes, they're high in fat (21 grams per 1-oz serving to be exact), high in calories (200 calories per oz.), and pretty expensive ($10 – $20 per pound – ouch!), but the health benefits are still noteworthy.
The Macadamia nut is a good source of plant protein, thiamin, manganese, magnesium, phosphorus, iron, and copper, not to mention calcium, potassium, and selenium-rich. They're loaded with antioxidants and good ole' fiber! They're also gluten-free and cholesterol free.
So, how can you get around the not-so-great qualities of the macadamia nut?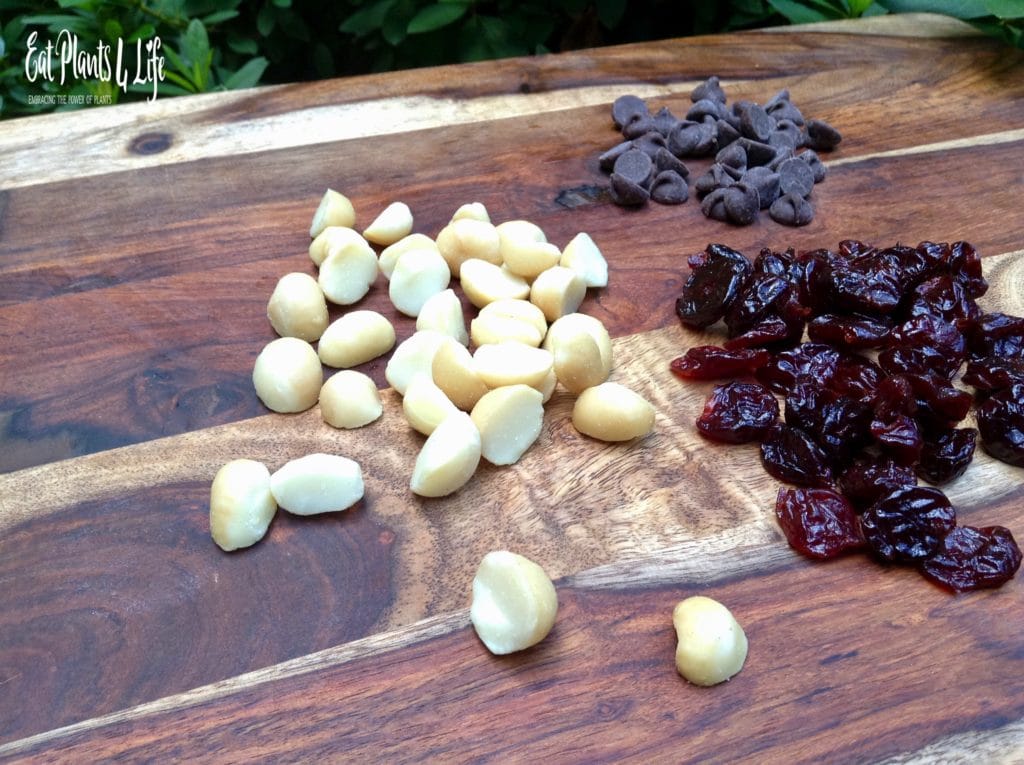 First, the dreaded "fat issue" needs some clarification. Yes, Macadamia nuts are high in fat, but the type of fat is key. Monounsaturated fat (the same type of fat in olive oil and yummy avocado) is great for your heart health. It aids in reducing bad cholesterol and lowers your risk of heart disease and stroke. 
The expense and high caloric content issue is also an easy fix. In order to combat the drain on my wallet and bankrupting my daily calorie allowance, I don't snack on Macadamia nuts. Instead, I use them as a condiment. I enjoy a few of them lightly toasted and crushed on a salad or oatmeal. Even better, Macadamia nuts are a great addition to desserts. My favorite – – cookies. Adding 2/3 cups to your favorite cookie batter will only cost you an additional 60 calories per cookie. This also solves the expense issue. A 1-cup purchase of Macadamia nuts will only set you back a few dollars.
So, there is a sensible way to enjoy this healthy favorite.
Coming off of a Labor Day weekend, put the spark back into the remaining laborious 4-day workweek by whipping up EP4L's Chocolate-Cherry Macadoodles.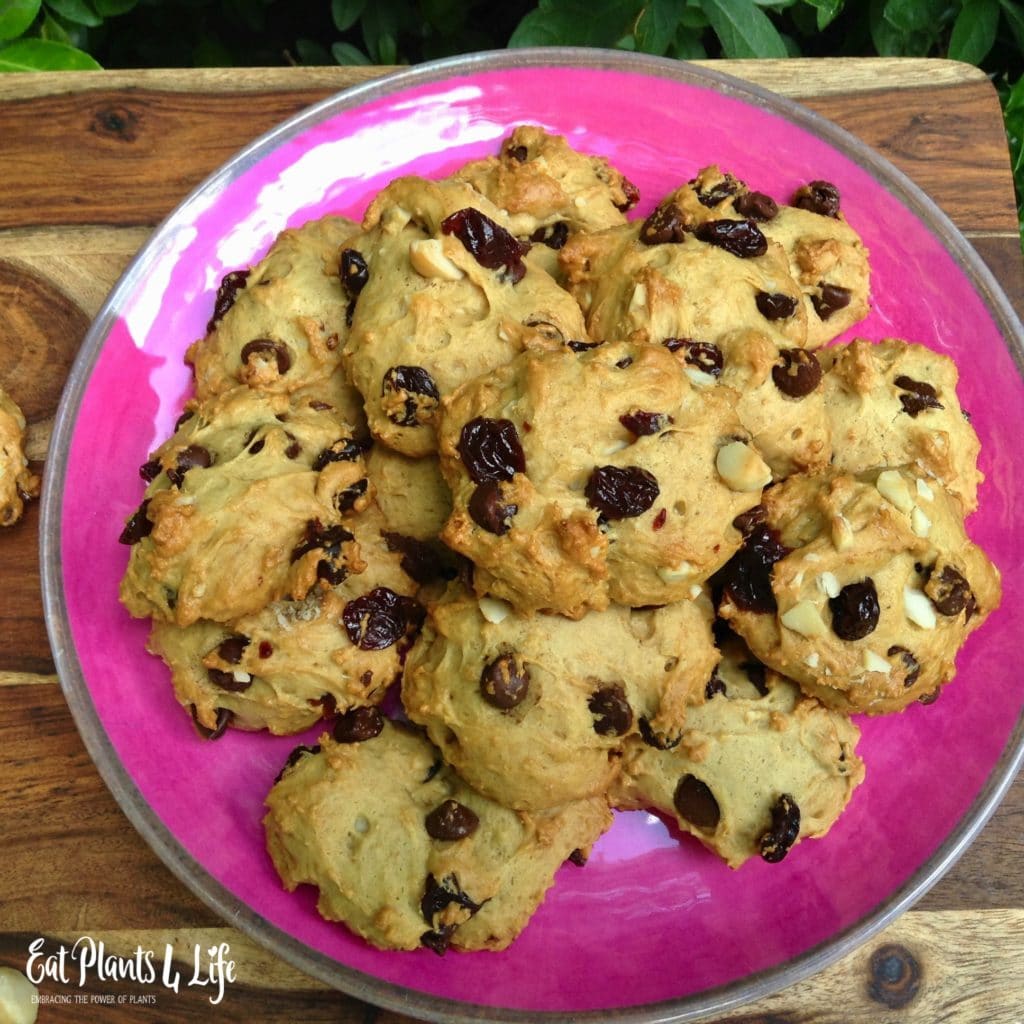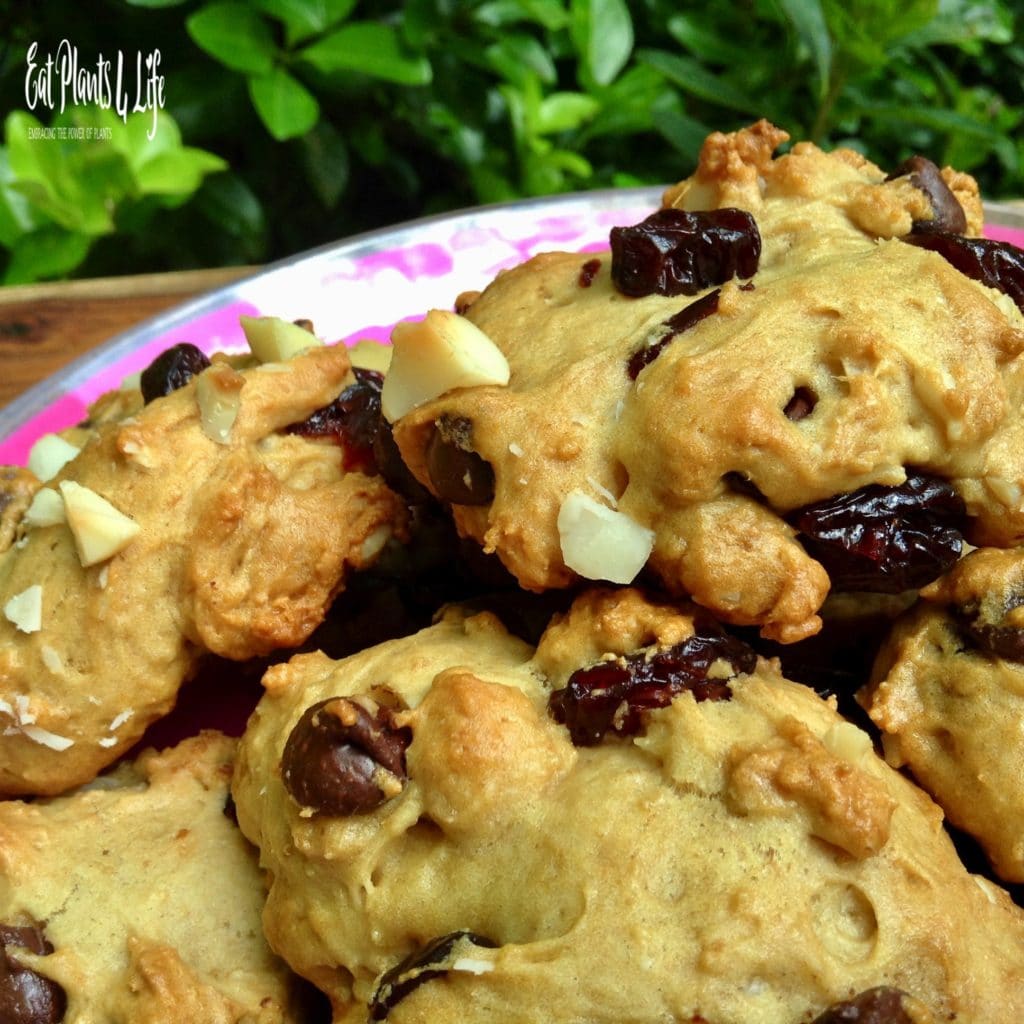 They're perfectly sweetened with brown sugar and a cluster of chocolate chip morsels and tart, dried cherries. Chocolate-Cherry Macadoodles have a crisp outer layer, cake-like middle, and are kid-approved. They're dairy and egg-free. You'll only need 2/3 cup of Macadamia nuts, so this recipe won't drain your wallet (cha-ching).
Celebrate National Macadamia Nut Day and the 4-day workweek. And get ready for the par-tay in your tummy!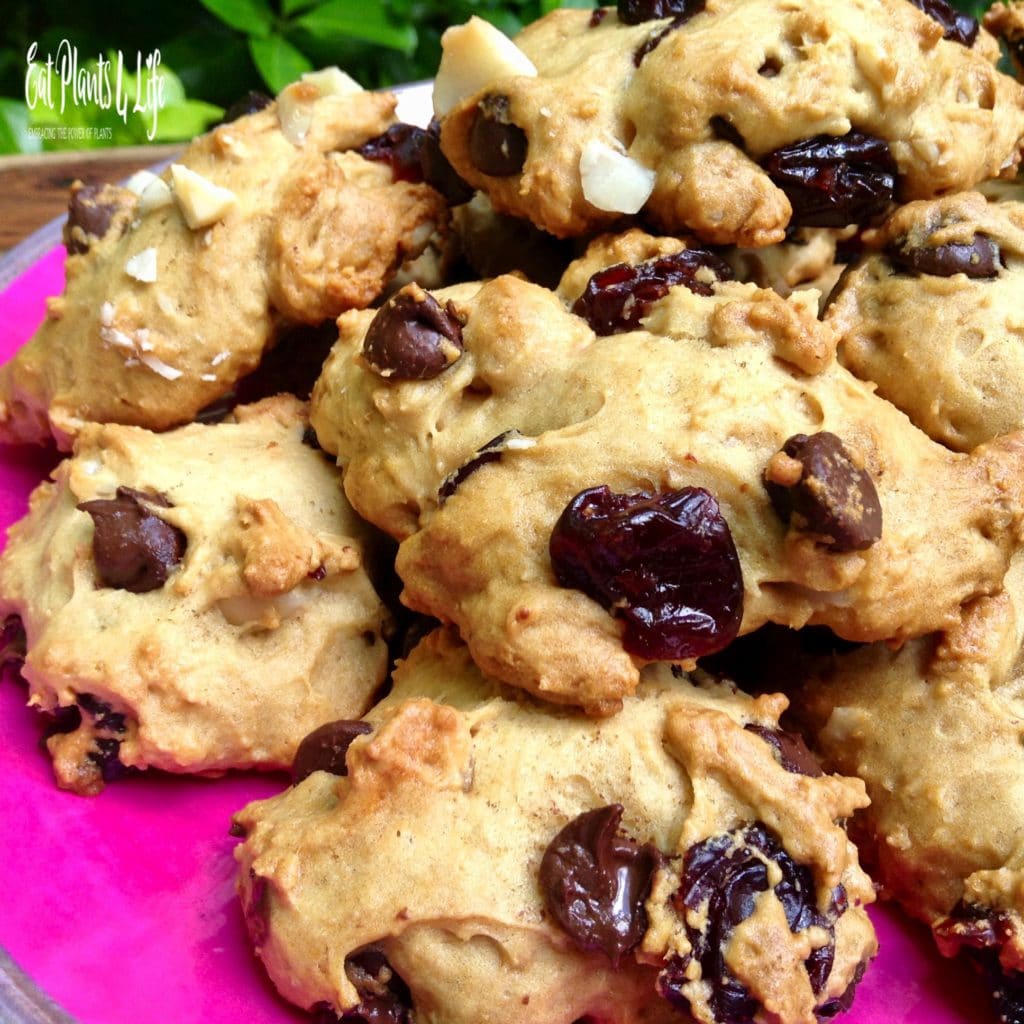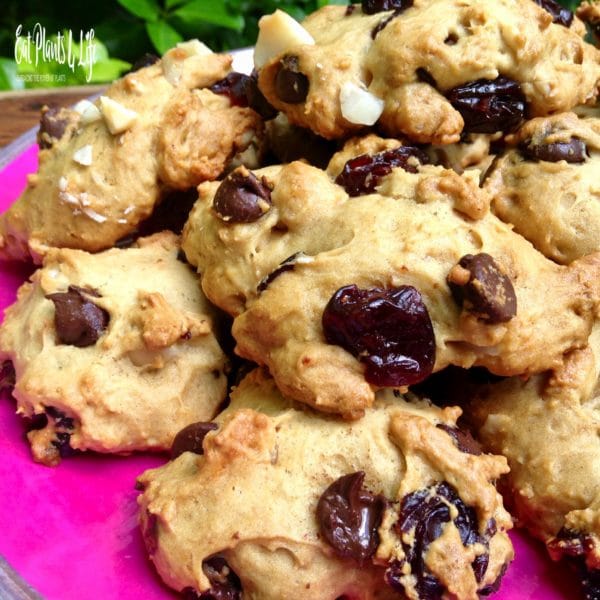 | | |
| --- | --- |
| | |
Preheat the oven to 350°. Line a cookie sheet with parchment paper.

In a mixing bowl, mix the wet ingredients with the brown sugar.

In a separate mixing bowl, mix the dry ingredients (except the chocolate chips, cherries, and macadamia nuts).

Add the wet ingredient to and dry ingredients.

Fold the cherries, chocolate chips, and macadamia nuts into the mixture.

The batter will be sticky. Using a dinner spoon scoop out the batter. Using another dinner spoon, scrape batter onto an ungreased cookie sheet. Don't make them too high. Flatten them little so they cook evenly.

Bake for 15-18 minutes or until golden brown. Let cool.
[wysija_form id="1″]