I always thought that about half of Americans are overweight (BMI of 25-29.9). But I was set straight this week when the CDC released an astonishing report that revealed that today 40% of U.S. women and 35% of U.S. men are actually obese or have a BMI of 30 or above. To get an idea of what that means, a 5'4″ 180-pound woman is considered obese based on BMI standards.
I'll be honest, I've never been a big fan of the BMI calculator. I prefer to use a waistline measurement, body fat percentage, and "how I feel" as my healthy-weight guide. I don't think BMI takes muscle mass into consideration and I know plenty of people that have a so-called "healthy" BMI, but don't feel good. Whether you buy into it or not, a person can use a BMI measurement as a starting point, especially if they visually carry a lot of fat around their waistline and elsewhere.
According to the BMI calculator, I would be considered in the healthy range if I weighed 145 pounds. A year after I had my last child (8 years ago) I was at 145 and felt unhealthy and miserable. I'm sure some of it was sleep-deprivation, but most of it was the weight. Another 145-pound woman my height might feel great, especially if they're muscular. Based on my last weigh-in (in December), my current BMI happens to be 21 (a woman never reveals her current weight, so stop right there) and I feel healthy and fit. Everyone has a magic weight number that represents their own personal "feel good" weight. What is your magic weight number? If you want to know your BMI, click here for a BMI calculator.
Hopefully this latest report will serve as a wake-up call for those who are still struggling with shedding life-threatening, excess pounds. It's that excess that not only includes them in that alarming statistic, but also puts them at an increased risk of developing the #1 cause of death in America — heart disease. It also reveals that we're in jeopardy of challenging the current average life expectancy of 78.8 years.
This is not my call to action for everyone to go Vegan (although that would certainly help shrink those statistics), but it is my goal to promote the increase of more plants in your diet. You can start becoming plant-strong by picking up a fruit that's not only a weight-loss tool but also considered versatile yet so under-utilized.
The Avocado is receiving much of the credit these days for weight-loss and maintenance, but so few of us know just how special this little round and knobby fruit truly is. Here are just a few of Avocado's many accolades:
Improves heart health (lowers cholesterol)

Low in sugar, although it's a fruit.

Stabilizes blood sugar (digests slowly in the body)

Contributes to weight loss efforts (contains oleic acid, which sends signals to the brain that you're full)

Loaded with: folate, fiber, B vitamins, potassium, vitamin E and C, antioxidants, and "good" fats.

Loaded with potassium (aids in regulating blood pressure)

Provides protection against Type 2 Diabetes, eye disease, and cancer

Protects the skin from signs of aging (I'm sold on that one)

Inexpensive and available year-round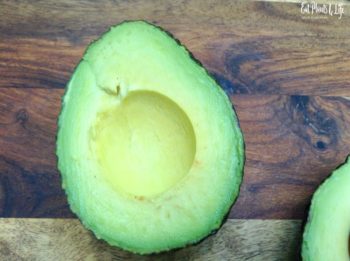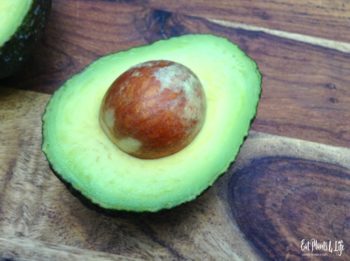 It's not just for guacamole. Avocado's versatility extends beyond being mashed and generously slopped onto a tortilla chip. It can serve as the base for many recipes that call for animal fat, which is loaded with artery-clogging, heart-disease causing saturated fats. You can use it to replace the cream in sauces and homemade salad dressings, replace the shortening, butter, and/or cream cheese in frosting and baked goods, as a spread on sandwiches (replacing the mayo), as a baked potato topper (instead of butter), on salads, and in smoothies (replacing milk and yogurt) to make them creamier.
Click on the names to visit sites like Avocado Central and California Avocado to find more uses for this misunderstood fruit. Next, enjoy Creamy Avocado Pesto.  This recipe is fast, easy, and hit with the kids.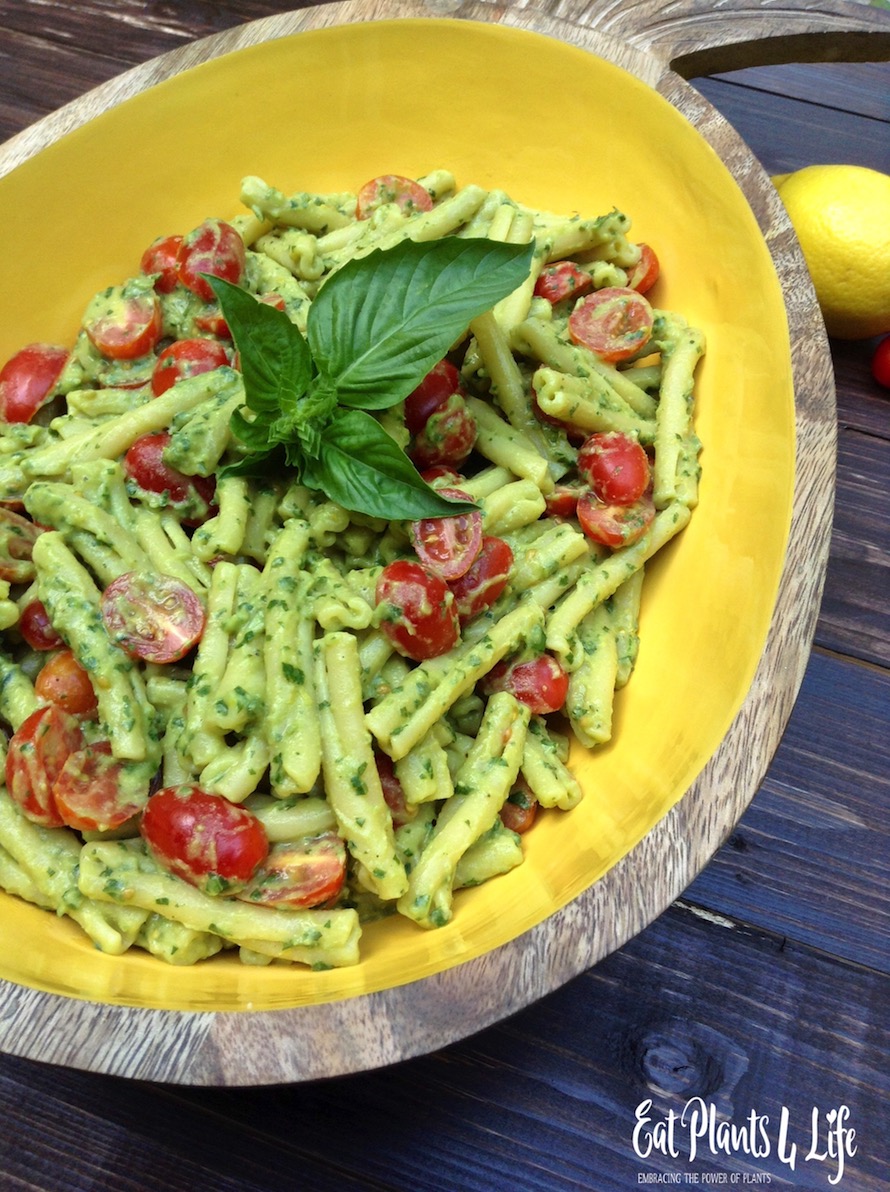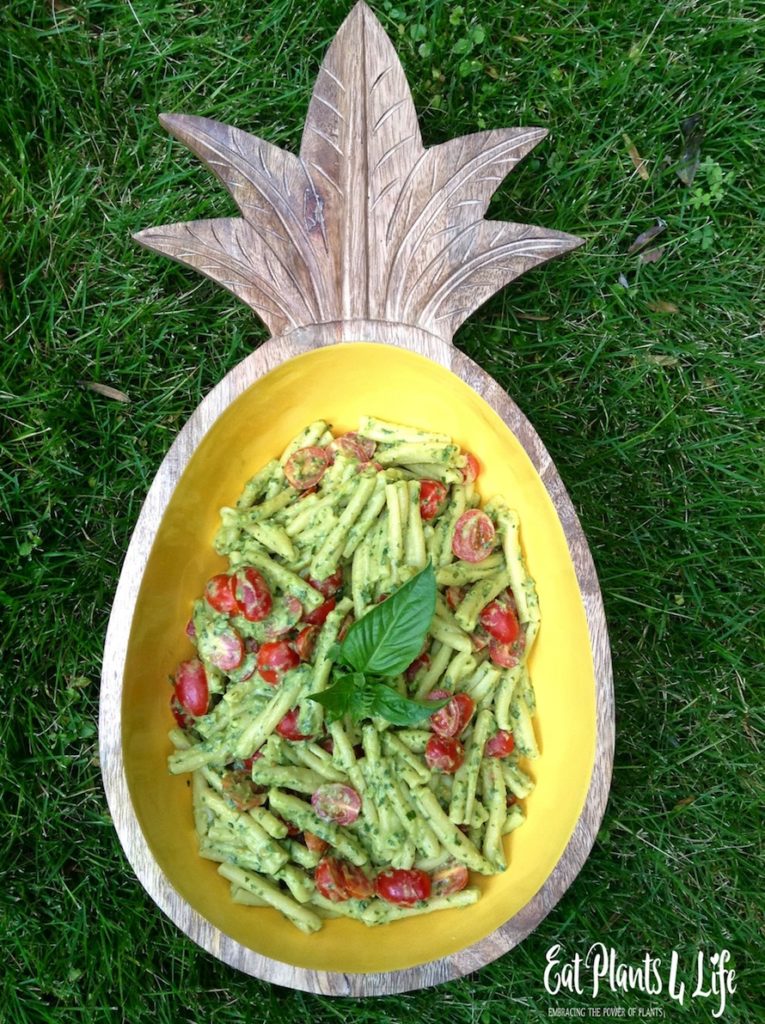 It's light, yet creamy and only requires a few fresh ingredients. It has a cheesy vibe, thanks to nutritional yeast and a hint of lemon and garlic that will deliver a zesty, aromatic flavor. A dash of nutmeg is the secret agent in this Creamy Avocado Pesto.
The recipe can be made gluten-free by substituting the pasta with cooked zucchini spirals or spaghetti squash. This will also make it perfect for the carb-conscious!
Unlike traditional pesto, which includes the use of pine-nuts, Creamy Avocado Pesto is nut-free!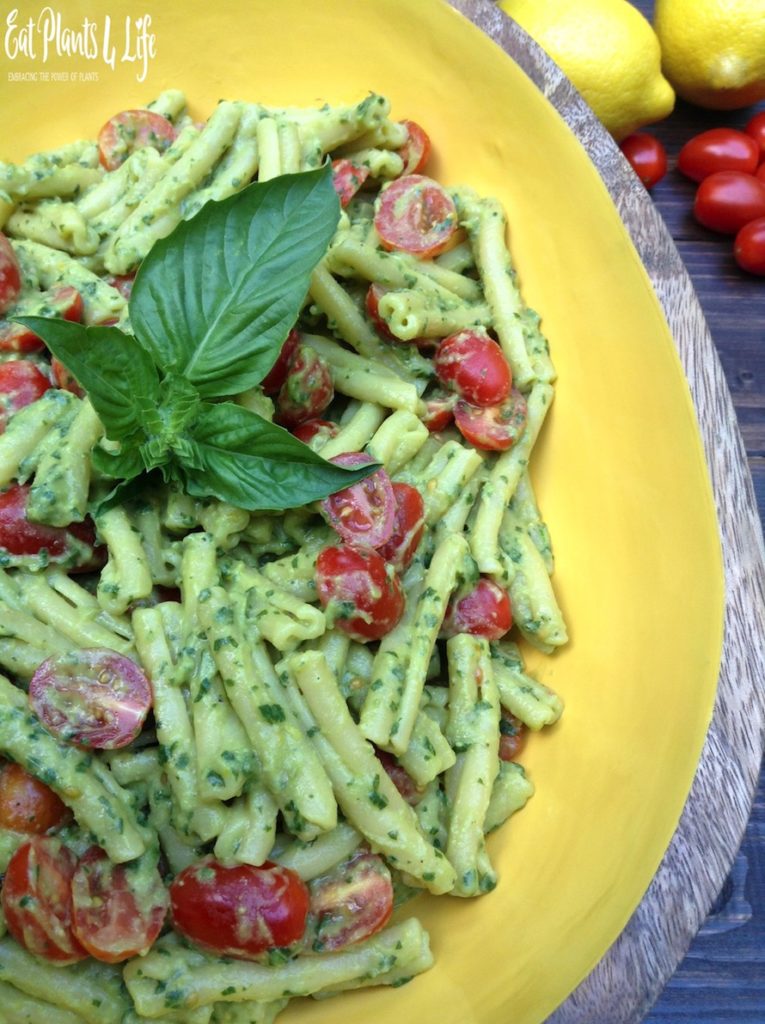 Before you go shopping, here are a few tips on choosing the perfect avocado:
Choose an avocado that is dark green to dark purple in color and a little soft (but not mushy) when gentle pressure is applied.

If you are buying your ingredients a few days before making your recipe, you can invest in a firm avocado as they take 4-5 days to ripen.

Every once in a while you'll discover a dud (like in the picture below) that looks brown and spoiled once opened. They should have a vibrant, green-colored flesh (see above). If a recipe calls for avocado, don't just buy one and wing it. Always buy a few just in case a dud slips into the mix. Use the extras in smoothies or on your salads and sandwiches.
A dud…eww!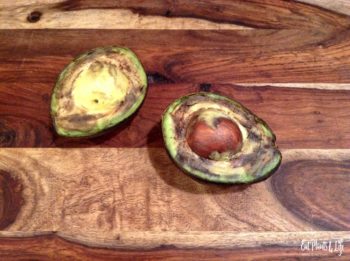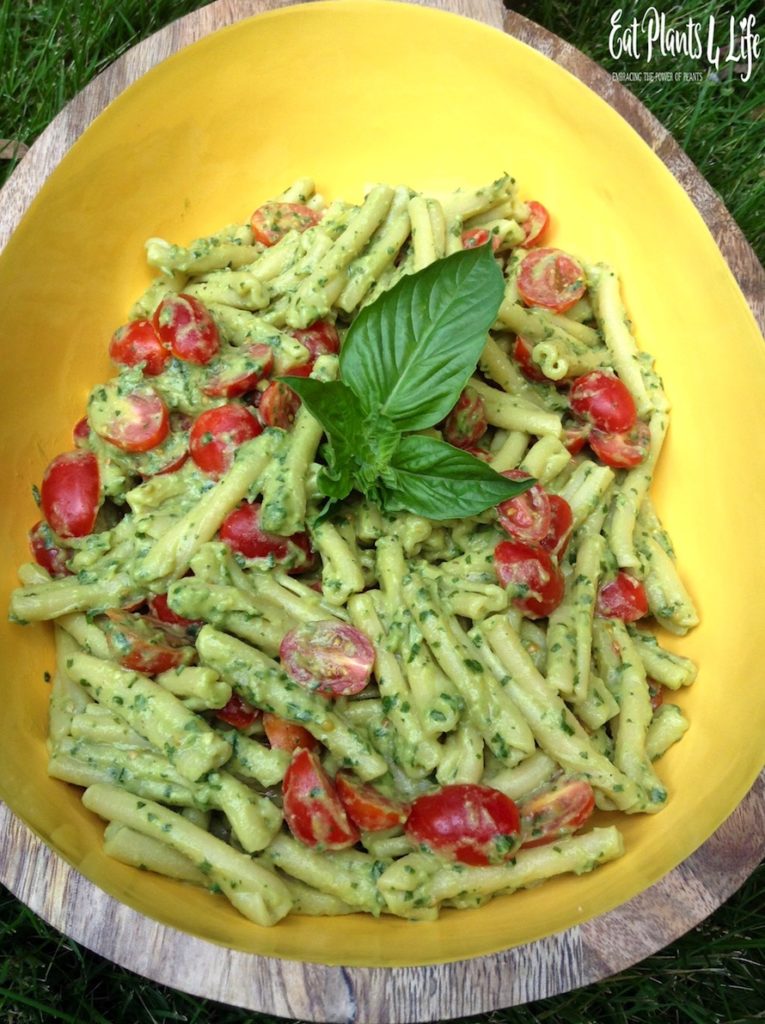 Who knew Avocado was more than the heart of Guacamole? This versatile knobby fruit takes center-stage in this creamy, heart-healthy, light cream sauce. Your pasta will will feel loved as it's slathered in this delicioso Vegan pesto. Recipe Adapted from: Angela Liddon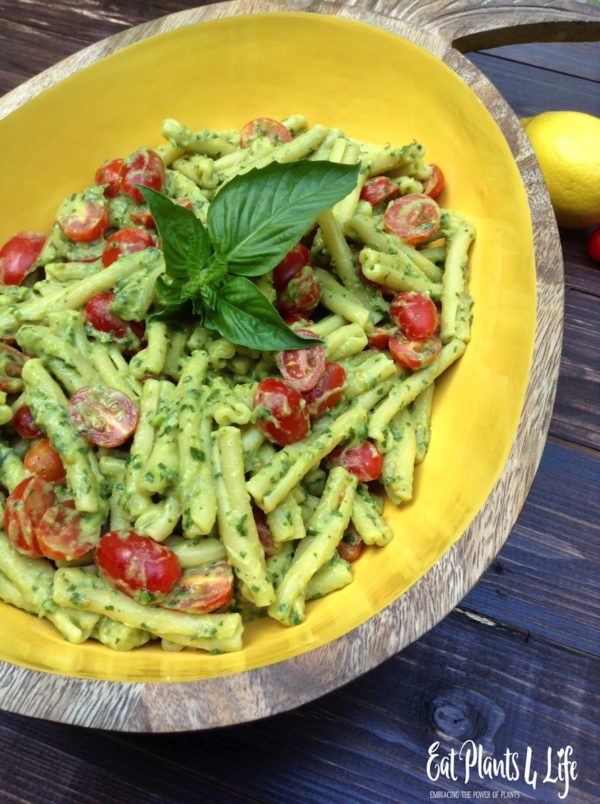 | | |
| --- | --- |
| | |
Bring a large pot of salted water to a boil. Cook pasta according to package directions (Do Step 2 while it's cooking). Once the pasta is done, drain it but keep 1/2 cup of the pasta water to the side. Place pasta back into warm pot and set aside.

While pasta is cooking, prepare pesto by adding garlic cloves and fresh basil to food processor. Pulse in order to mince the garlic.

Add lemon juice, nutritional yeast, avocado flesh, oil, nutmeg, and 1 Tbsp. of water to the processor. Process until smooth, stopping to scrape down the sides of the bowl, if necessary. Season with salt and pepper.

Pour pesto over warm pasta. Add tomatoes and optional lemon zest. Stir until well combined. Add a little of the pasta water if you want to thin out the sauce. If you prefer it thick, ditch the pasta water.

Plate and garnish with additional basil leaves.

Serve immediately and enjoy!
*spiralized zucchini or cooked spaghetti squash can replace pasta noodles if you are gluten-free or carb-conscious.
Share your favorite Plant-based Avocado recipe. I'll test it out, feature it in a future post, send you a gift and give you full cred.