Some of you may have already gotten the memo, but I've been reading lately that plant-derived oils or refined, processed oils are bad for you. These oils are actually making us fatter and are causing the extra waistline or visceral fat, which is also the most dangerous fat to have and the hardest to get rid of. 
Generational shift…
I was raised to believe that butter was the bad guy, and that plant-based, highly-refined alternative oils like vegetable, corn, sunflower, soybean, and safflower are better choices. I thought, "well it must be alright as long as it's not animal fat." Wrong! I grew up on canola oil – my mom still swears by its healthiness. She on the other hand, grew up on lard which is derived from that infamous blue, cardboard canister with the red lettering – aka Crisco. As she got older, she soon figured that anything other than saturated fat-laden Crisco (sorry, grandma) is better for you, so she cooked our meals in canola oil. While that may be true – that animal fat is the least favorable choice, all processed oils are unhealthy and are regarded as highly inflammatory. And since we bake, fry, sauté, and stir-fry with them, pour them onto our salads, slop them between bread slices, and eat them mindlessly when we devour processed foods (yes, it's hidden in E-VER-Y-THING!) we have to be especially vigilant about what we put in our pantry and ultimately on our plates (and our kid's plates).
Is there Any Fat We Safe to Eat?
Unprocessed, natural oils – like avocado, raw nut butters or raw nuts, and a moderate amount of cold-pressed, uncooked olive oil, and organic, cold-pressed, extra-virgin coconut oil is considered a "better" choice. As I read more and more, I quickly learned that the key word in that statement is "moderate." We as a society are over-consuming oils in general. It's no wonder why we're having strokes in our 30's, and heart-disease is rampant.  Think about it this way –  according to heathline.com, in 1909, we were consuming about 12-13 grams of processed oils per day. By 2005, we were consuming about 38 grams per day. Good Golly!
High-fat fad diets are part of the problem. Those that promote an over-consumption of oils and a high volume of animal fats, promising substantial weight-loss may be the reason the growth rate of almost 300%. I am sure that that this number is much higher now. Since 2005, Mr. Paleo and Mrs. Keto have hit the diet scene.
My Take-away…
It's hard to completely avoid oils, but we can take steps to reduce the amounts we allow ourselves to consume. So, here are my suggestions:
Use natural, unprocessed oils as an alternative (i.e. 1-oz of raw nuts or seeds /day, ¼ avocado, a drizzle of cold-pressed, organic, olive oil) to refined options.

When eating out, ask your waiter to have the chef prepare your meal with minimal or no oil – – or here's a novel idea – eat at home more often.

Make you own salad dressings (use a trace amount of cold-pressed, organic, olive oil and mostly pureed fruits and herbs to season your leaves) or simple buy oil-free dressings

Water-saute your stir-fry veggies. Use plain ole' water or low-sodium vegetable broth to keep your stir-fry veggies from drying out and put a lid on it, to sweat them out.

Air-roast your roasted veggies on parchment paper. Let seasonings flavor your cruciferous plants – not oils.

Let processed foods be the condiment of your life. Junk food is the #1 culprit of hidden oils.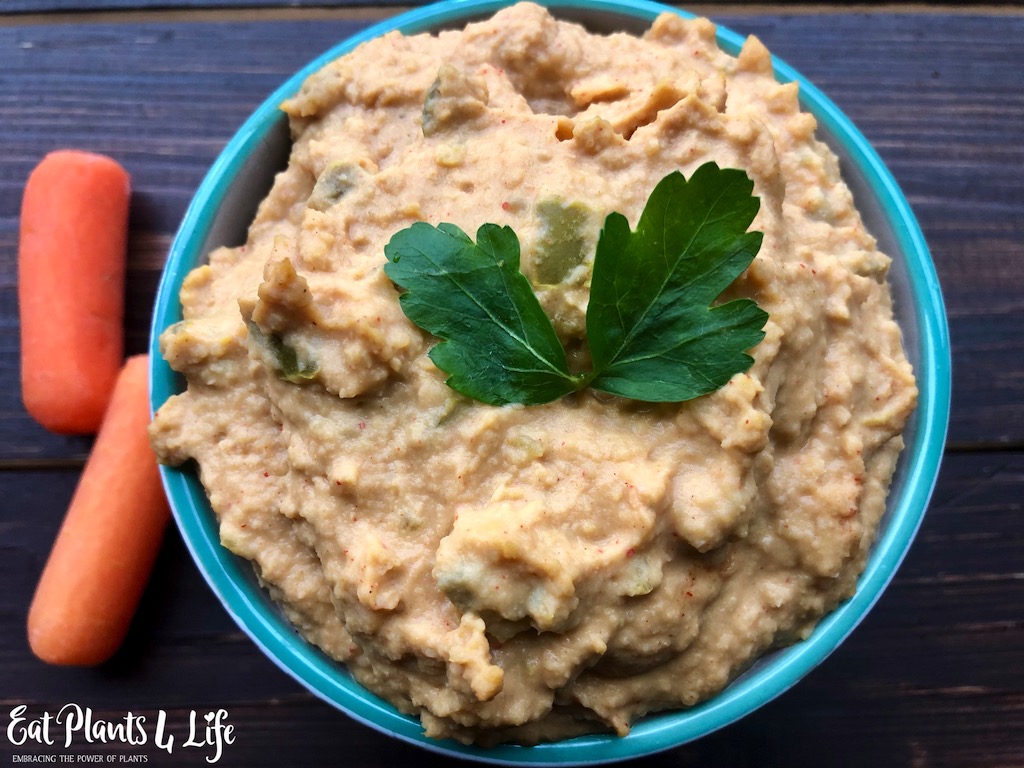 Try oil-free hummus, like EP4L's Oil-free Roasted Garlic Hummus. It's my take on the oil-free version. Instead on relying on refined oils, I use organic, raw tahini (ground sunflower seeds) and roasted garlic cloves to add favor and dimension to my favorite dip. It's simple and so healthy, you can eat the entire recipe without feeling an ounce of guilt.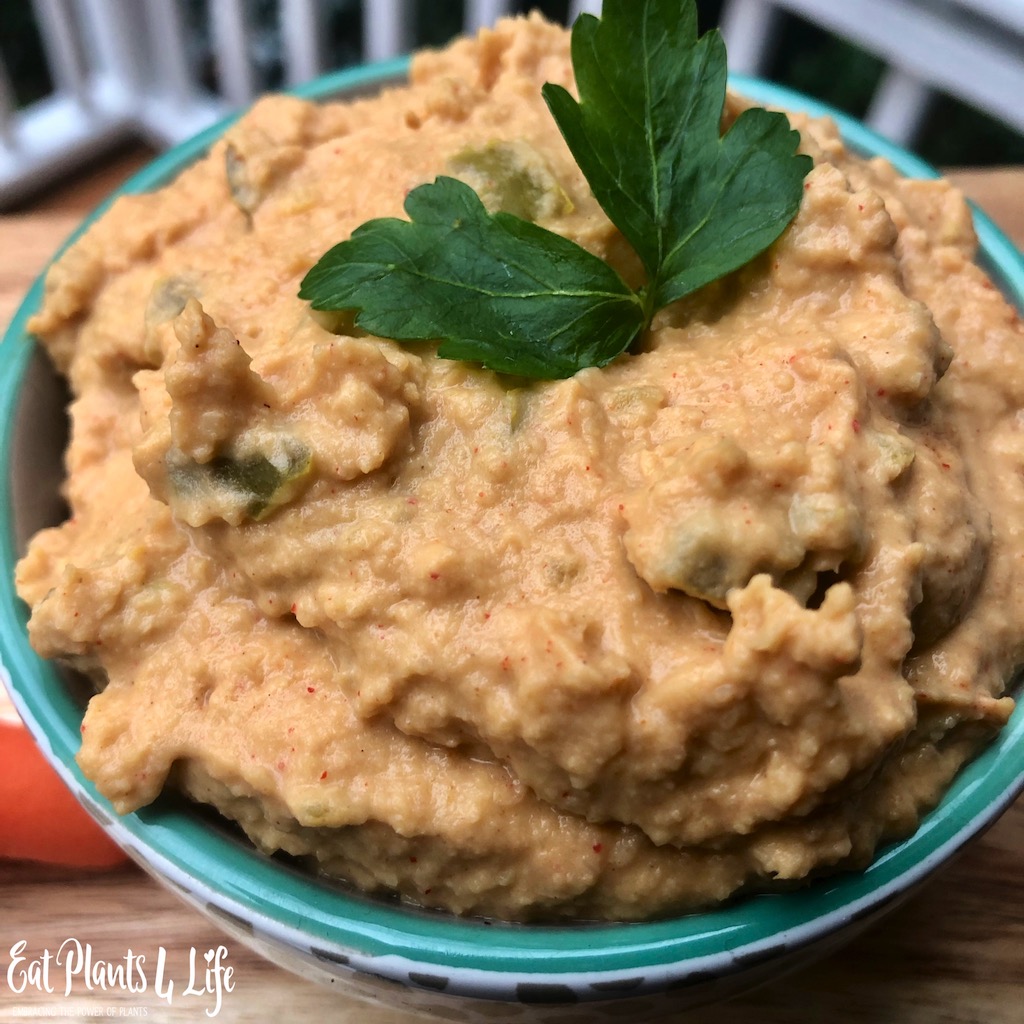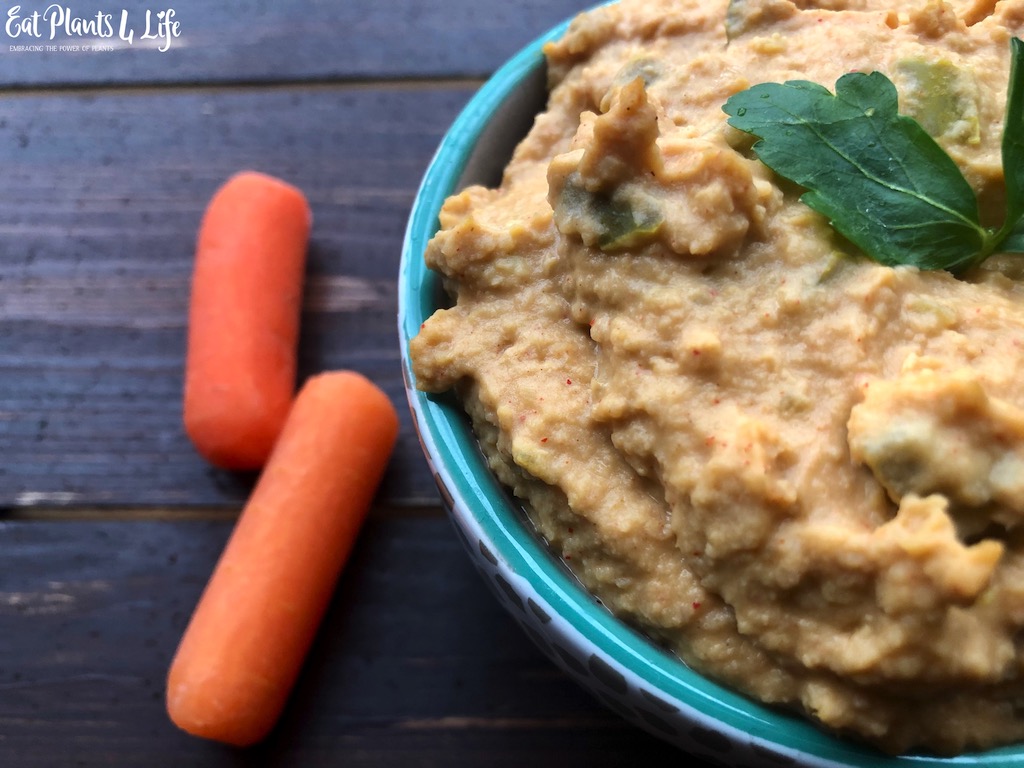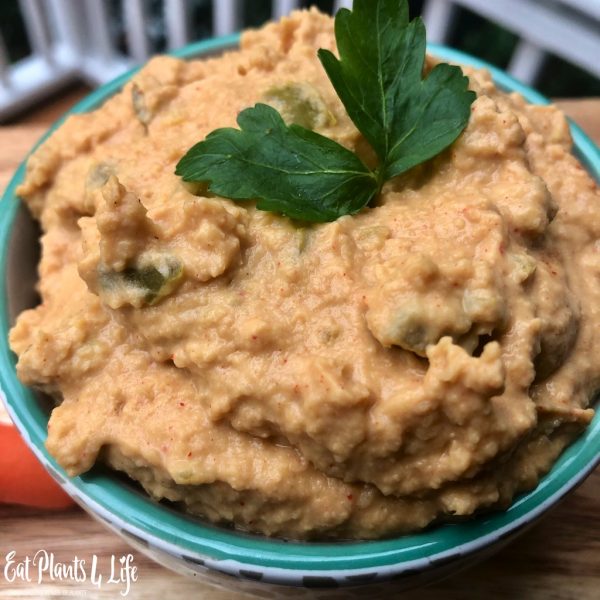 | | |
| --- | --- |
| | |
Roast garlic: Preheat oven to 400 degrees. Remove papery outer skin on the garlic head. Slice off a good amount of the tip of the head (exposing all cloves). Wrap garlic head in aluminum foil. Place in a muffin tin or loaf pan. Add a little water to the pan. Bake in the oven for 35-40 min. or until cloves are soft. Allow to cool completely inside the foil. Squeeze each clove out one at a time.

Place roasted cloves and the rest of ingredients in a food processor. Combine. Add water (one tablespoon at a time) until desired consistency is reached.