I always feel pressured to buy organic, especially since having kids. But let's be honest, it can get to be quite expensive to buy organic grocery products, no matter what they say.
To constantly hear that washing non-organic fruits and veggies with water alone does not rid them of their pesticide residue is equally disturbing as is the steep price of their counterparts. The reason that water, alone does not work is because the pesticides are created to withstand heavy rain — makes sense, right?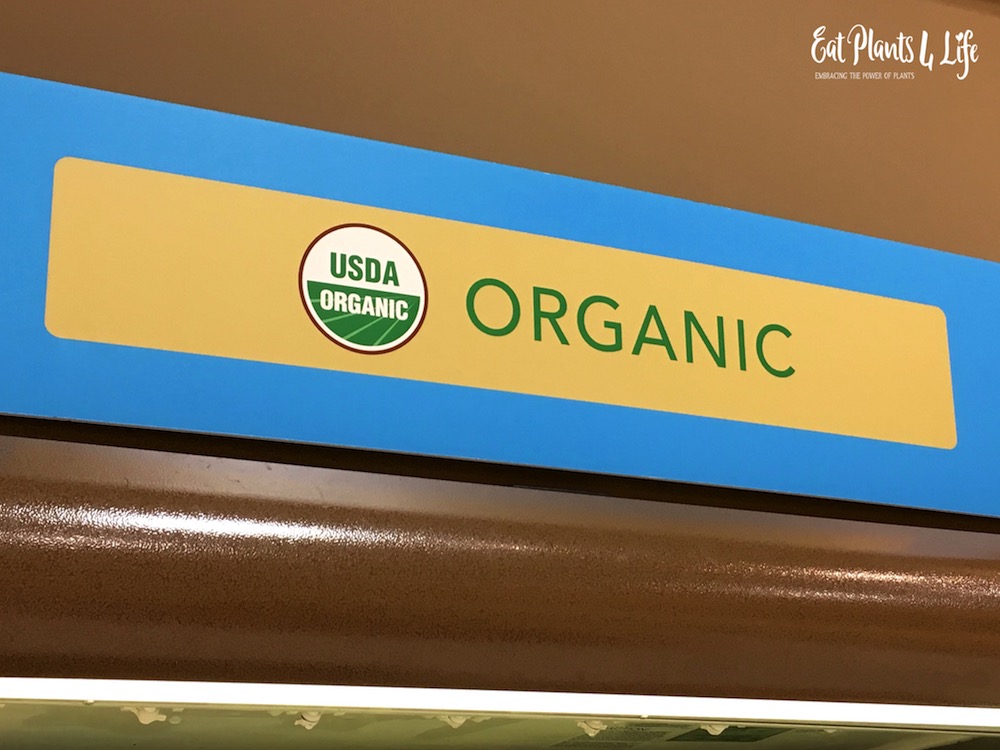 Another challenge is that when I do buy certain organic fruits (like strawberries for example), my kids are less inclined to eat them because they often don't look as aesthetically appealing as the unbruised, pretty fruit they're accustomed to eating. Because of this, they sometimes avoid them and I end up eating or freezing them for myself.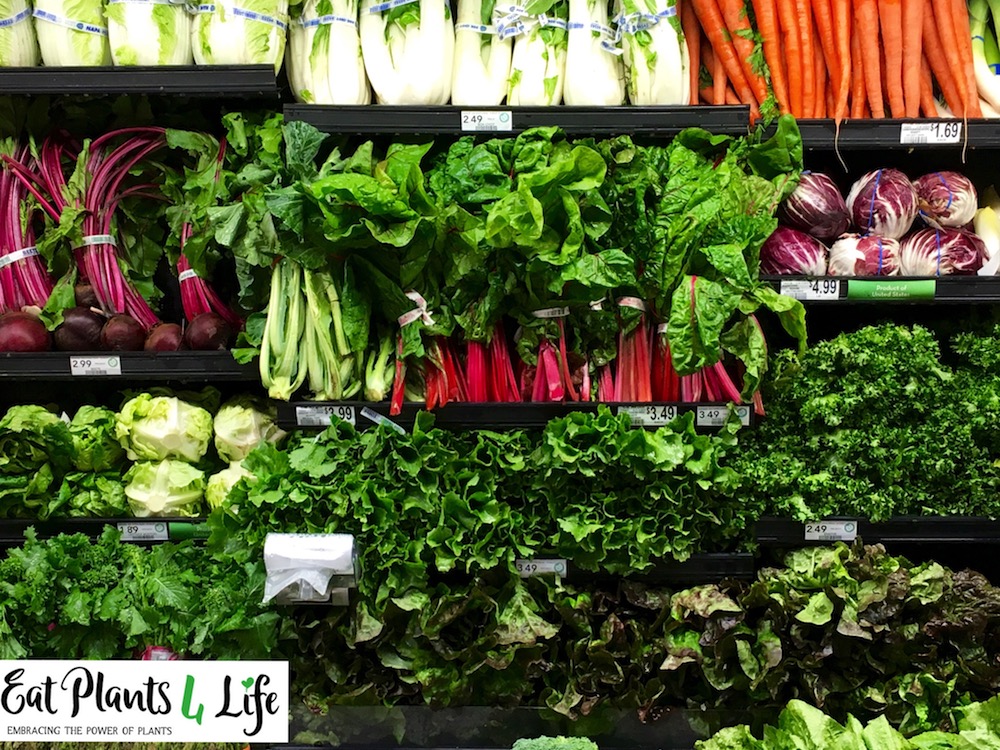 If I'm really lucky, I'll catch a sale on organic fruit when it is abundantly in season. And on some occasions, I'll even find the more visually appealing organic produce that my kids will happily eat.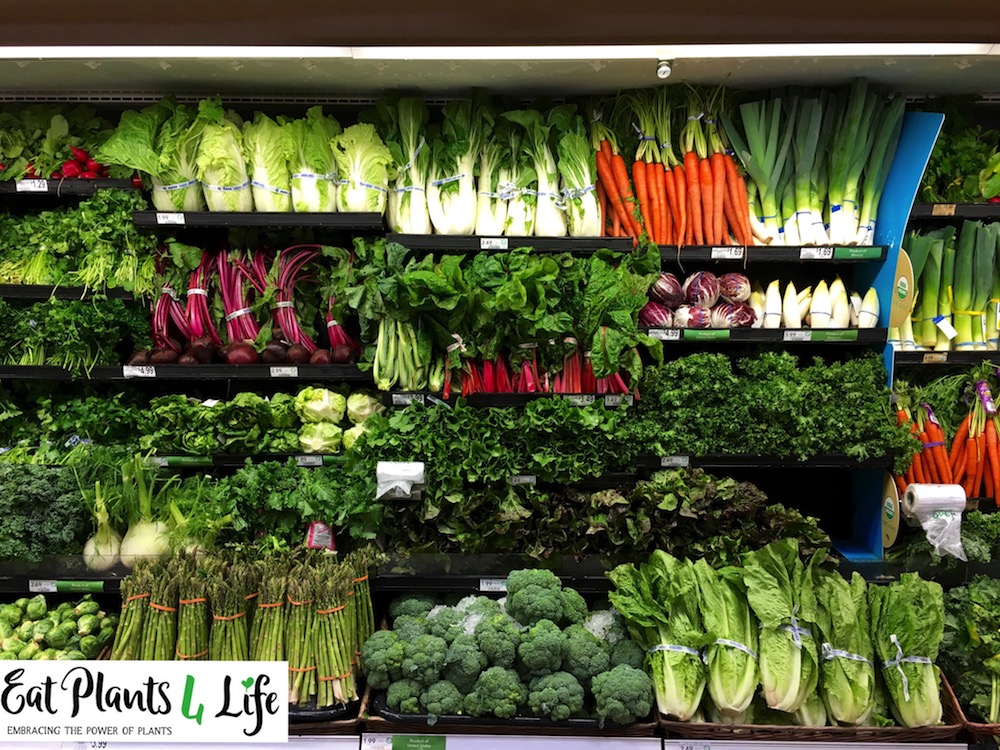 So, how does one decide if organic is economically worth it for their family? Some families just can't afford to spend the extra money. And isn't it more important for those budget-conscious families to just buy fresh fruits and veggies instead of the processed junk that can also reek havoc on our kid's bodies?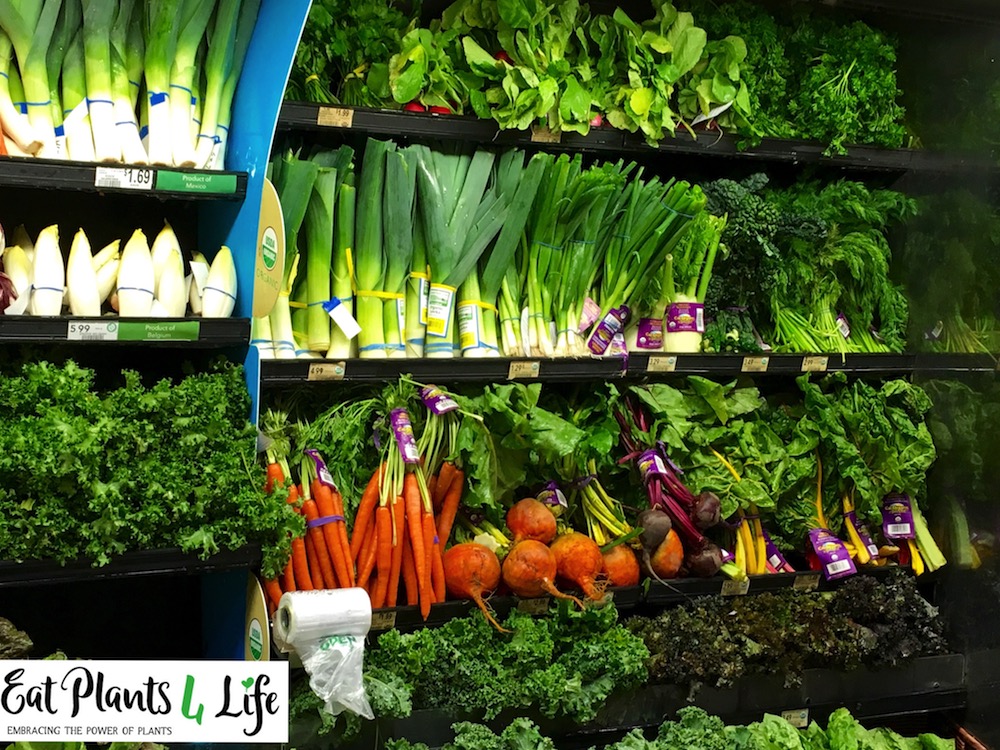 The solution may just very well be in your kitchen and may only require a little extra work. By simply making a homemade fruit/veggie wash, you can rid your family of those worrisome pesticide residues without breaking the bank.
A few years ago, I was randomly watching ABC's The Chew and was happy to see Daphne Oz offer a simple, all-natural solution to those who either can't afford to always buy organic produce or just don't like as my kids call it, ugly fruit. It only requires spray bottles and 4 common ingredients that you probably already have in your kitchen.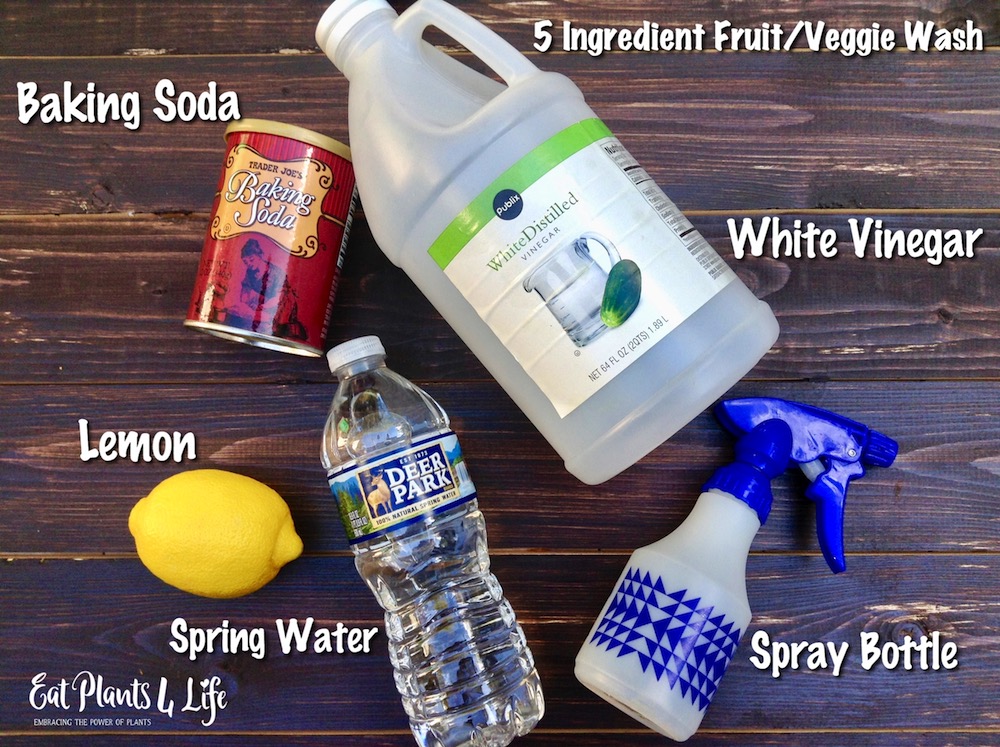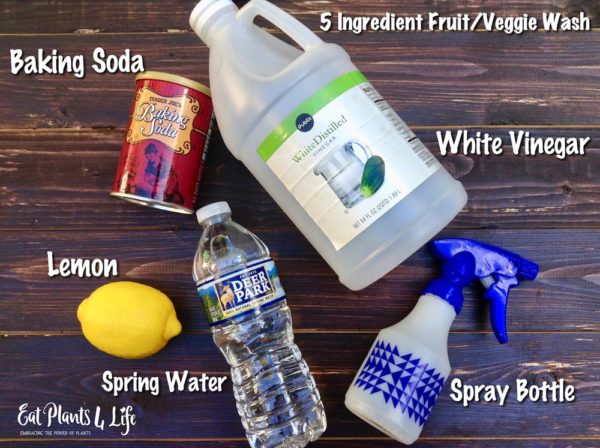 | | |
| --- | --- |
| | |
Combine all ingredients, except the baking soda in the large container. You may need a funnel to add ingredients to containers with a small opening.

Seal and shake container to incorporate ingredients. Refrigerate until ready to clean your produce. Try to wash fruit in large batches. For items like apples, oranges, peppers celery, grapes, tomatoes, cucumbers, etc. you can wash them once you buy them.

When you're ready to clean your newly purchased non-organic produce, place in large colander. Remove lemon/vinegar solution from the fridge and shake. Add a small amount of the solution, about 1/4 - 1 cup (depending on how much you have to wash). The next step will cause a chemical reaction but don't panic. It's just science. Your kids may like this step.

Add 1/4 - 1 tbsp. baking soda (i.e. 1/4 cup of solution will require 1/4 tbsp of baking soda). The mixture will erupt a little. Twist spray bottle cap on, shake, and spray your produce generously. Allow your the wash to sit on the produce for a few minutes (about 5). Massage the fruit before rinsing. Rinse thoroughly with cool water. Store your produce as you usually do or enjoy! See recipe notes below...

Here is a before and after picture of dirty grapes and the same grapes after being cleaning with the homemade wash. Before...

Place unused lemon/vinegar mixture back in the fridge until needed.
*recipe can be doubled or tripled if you can find a large container that will hold liquid.
For produce with a sensitive skin like berries, you don't want to wash and store them in advance. Your berries will rot. Berries should stay dry until ready to eat. When your are ready to eat your berries, pour a small amount (1/8 cup) of lemon/vinegar mixture and 1/8 tbsp. baking soda into a spray bottle for single use.
Do not massage as it may make the berries break apart. Rinse thoroughly and enjoy your clean berries!
I've tested Daphne's recipe on 2 apples (one washed with regular water, one washed with the fruit and veggie wash) and noticed that the texture and appearance of the apple changed dramatically after cleaning it. The fruit/veggie washed apple was much shinier. I also rubbed the skin and it felt less waxy and felt squeaky clean. Try it out at home and you be the judge.
There are some fruits and veggies that are less contaminated than others. According to USNews.com, there are "The Dirty Dozen" vs. the "Clean 15". This is a list of the most contaminated fruits and veggies that are more likely to hold pesticides when washed with water vs. those that are less likely to hold pesticide residue when washed with regular water – thereby making it safer to buy in its non-organic form. Check out their list below. Unfortunately one of my favorites is at the top of the dirty list – strawberries.
The "Dirty" Dozen (according to USNews.com)
Strawberries

Apples

Nectarines

Peaches

Celery

Grapes

Cherries

Spinach

Tomatoes

Bell Peppers

Cherry Tomatoes

Cucumbers
So if you want to buy organic, the above produce should definitely be added to your organic list. Or, you can use your veggie wash and save a few bucks.
The "Clean" 15 (according to USNews.com)
Avocados

Corn

Pineapples

Cabbage

Frozen Peas

Onions

Asparagus

Mangos

Papayas

Kiwi

Eggplant

Honeydew melon

Grapefruit

Cantaloupe

Cauliflower
Perhaps these are less likely to cause harm because most have an outer layer of skin that we don't typically eat.
My recommendation is to try to buy organic berries whenever possible, keep a bottle of the "good stuff" on hand in your frig., and teach your kids to use it.
If you're still not willing to put in the extra effort or seek convenient remedy, buy Fruit and Veggie Wash already made. I do. It still comes out to your advantage economically. You can find it on Amazon.com (I buy it by the gallon and it lasts forever), Trader Joe's, Whole Foods, Kroger, etc.
I found this brand on Amazon…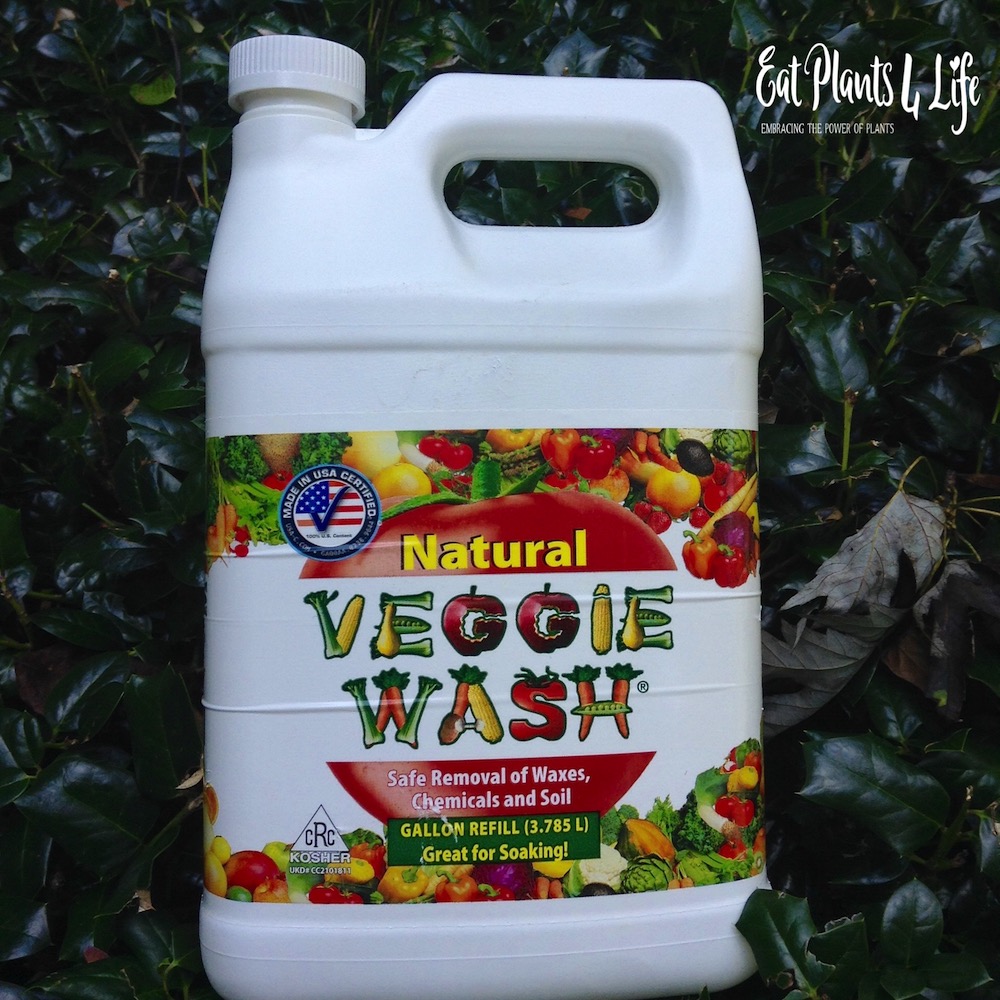 I found this brand at Kroger…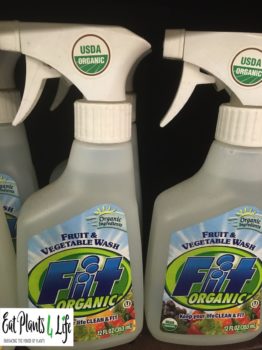 And this one at Trader Joe's…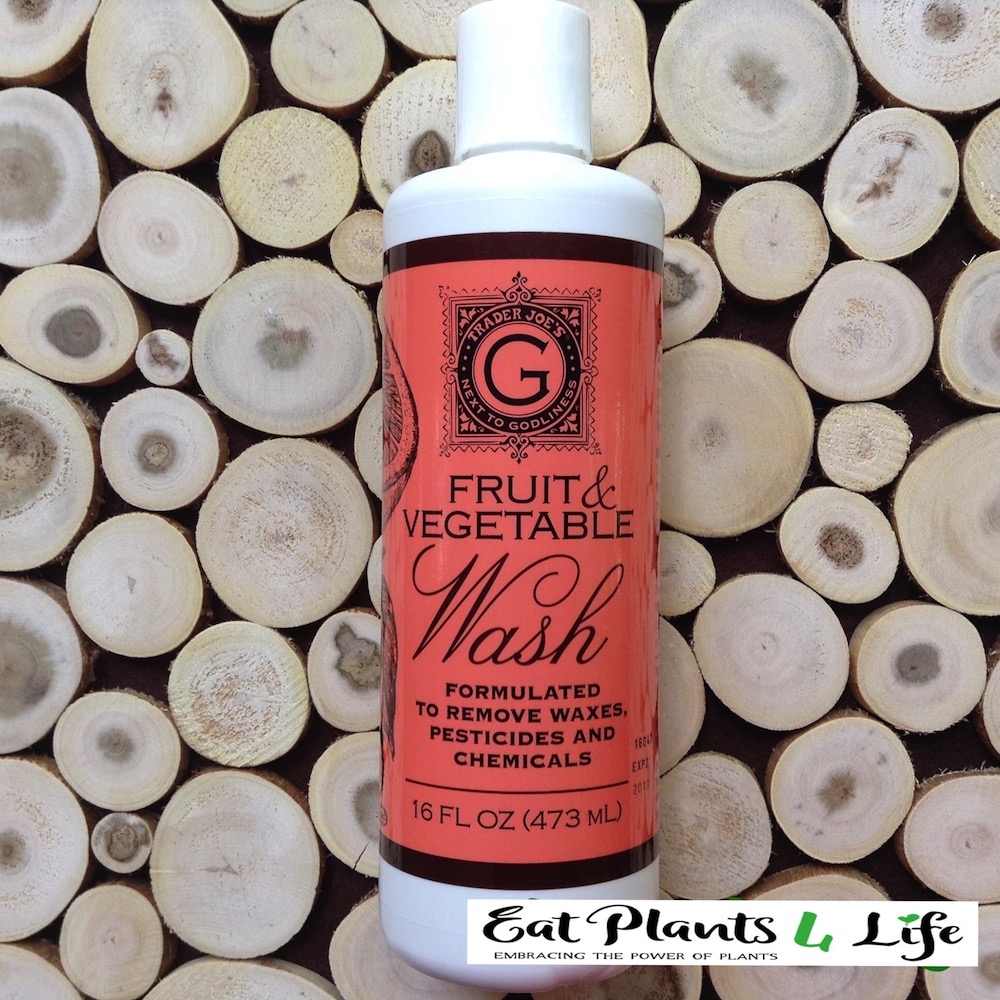 Now, other than lettuce, spinach, kale (which I almost always buy organic), I use this fruit/vegg spray on everything else and feel less compelled to spend the extra money on organic fruits and vegetables that are not on sale.