What can you give your strictly plant-based or dairy-free sweetheart this year for Valentine's Day? Click the title link if you've missed my post titled Heart-Shaped Box Dilemma, where I highlighted an alternative gift idea for your plant-based sweetie. Now, you want to not only create a Vegan-friendly heart-shaped box of goodies, you also want to make a dairy-free dessert to make his or her V-day extra special. EP4L has you covered….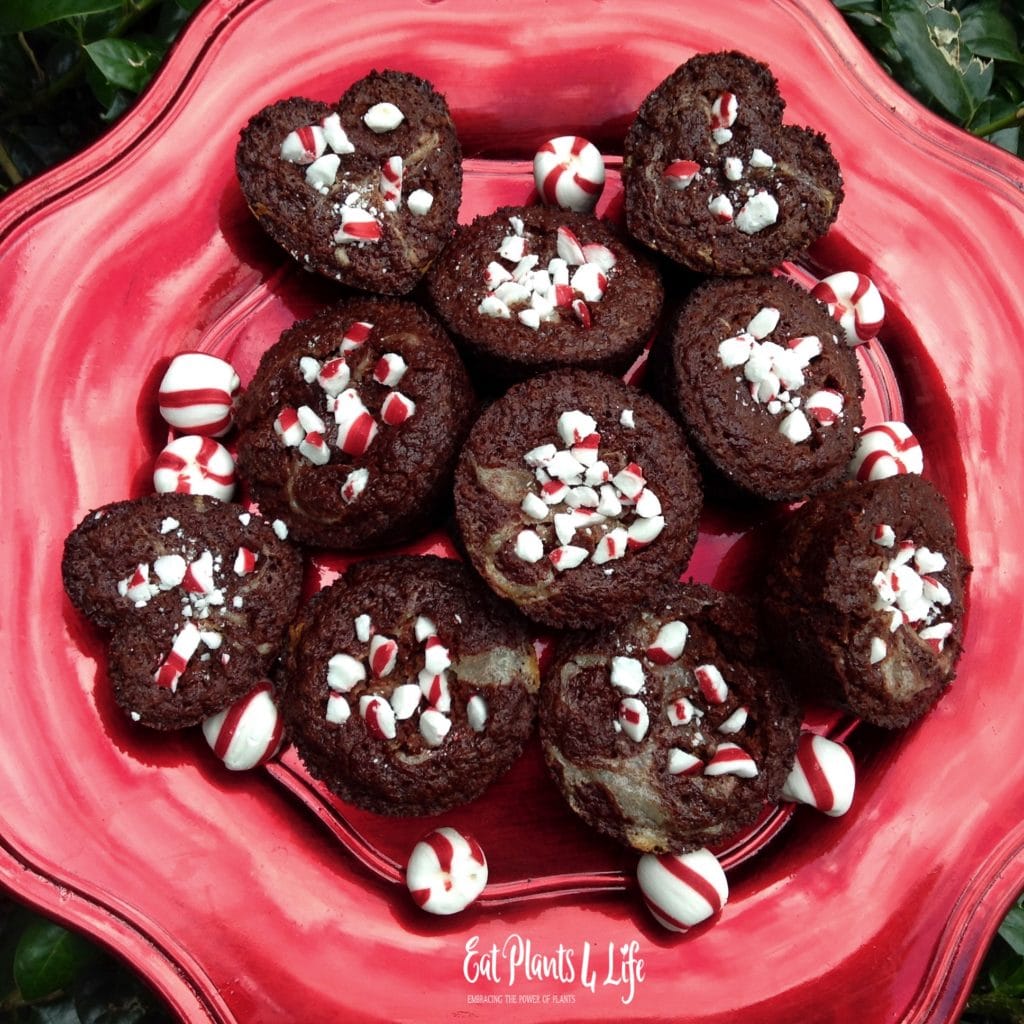 Just in time for V-day and to celebrate National Cream Cheese Brownie Day, we've created dairy-free, egg-free Peppermint Cream Cheese Brownies. These rich, velvety, and moist treats will melt in your mouth and melt the heart of your sweetheart. Peppermint-flavored Vegan cream cheese is swirled into the chocolate batter to create a heavenly, cake-like center and slightly crunchy edges. Everyone's likes brownie edges. Crushed peppermint candies add another texture and flavor dimension to Peppermint Cream Cheese Brownies.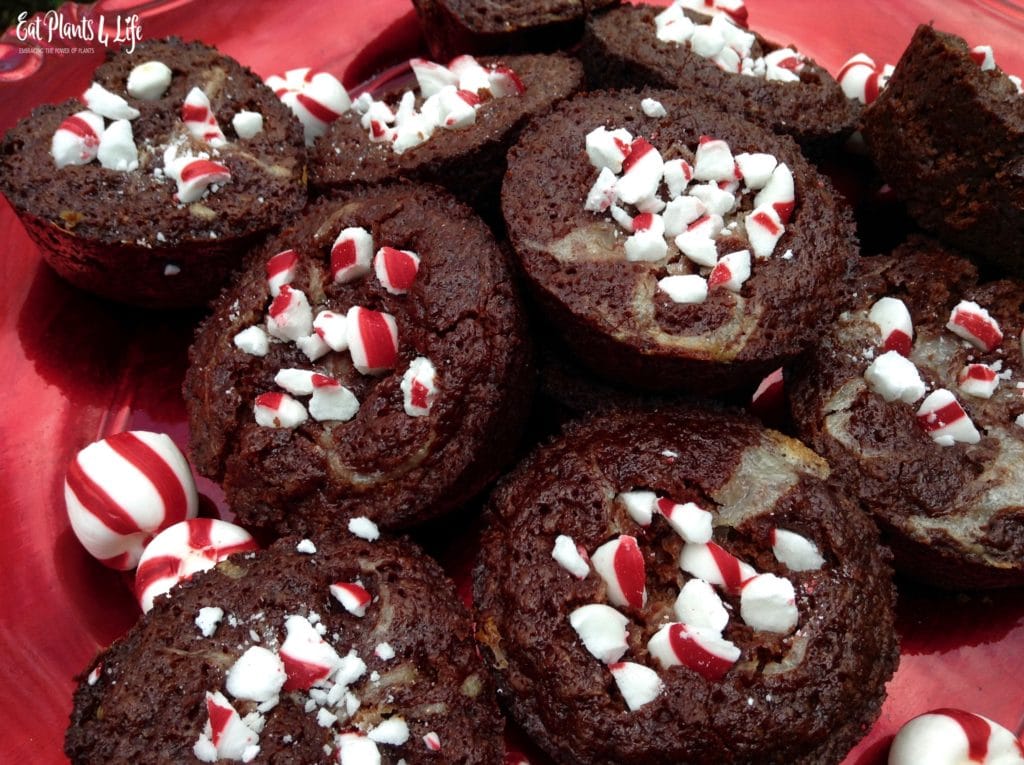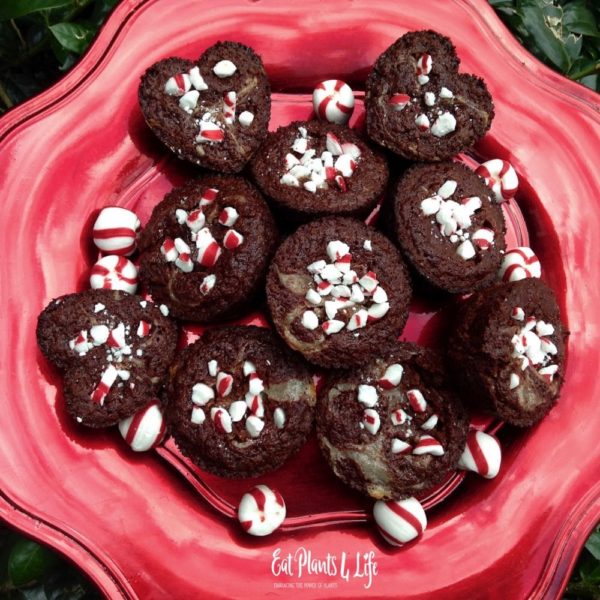 | | |
| --- | --- |
| | |
Add all cream cheese ingredients to a small bowl. Mix until well blended. Set aside. Prepare brownies.
Preheat oven 350 degrees. Spray a 12-count muffin tin or 9x13" baking dish with cooking spray.

Combine dry ingredients in a large bowl. Mix well. Add oil, applesauce and water. Stir vigorously until well blended (about 50 strokes). Pour into greased baking dish.

Add dollops of prepared Vegan cream cheese mixture to brownie batter; placing at least 2" apart. Use a butter knife to swirl the cream cheese around in the brownie to form a marbled look. Don't overwork.

Bake in preheated oven for 25-30 minutes or until an inserted toothpick comes out clean.

Remove from oven. Add crushed peppermint candy to warm brownies. Allow to cool completely.