The kick-off to summer madness is just days away.
The Memorial Day holiday is not only the start to blazing, scorching warmer weather, it signals the "picnic bug" in me. I love taking the family to the lake or beach and packing the essentials – lunch, snacks, and drinks.
What I don't look forward to, however, is transporting those essentials. I want to do it safely and with ease.
One thing I've enjoyed since adopting a plant based diet, is that plant-based foods are, for the most part, portable. I don't have to worry about icepacks or insulated lunch bags for many items because as you know, animal products and by-products are sensitive to sun/heat exposure. You just can't leave turkey and cheese sandwiches or egg and mayo-based dishes out for an extended period of time without risking contamination.
No one wants to eat a meat-filled sandwich drowned in mayo that has baked in 100° weather.
If I pack a lunch like a cheese-free and mayo-free veggie sandwich, Vegan pasta salad, and frozen fruit, my choices can go commando in my picnic basket.
I call that the formula for real picnic food.
Easy + Safe Transport = Worry-free Picnic Enjoyment.
I wanted to do the same this Memorial Day holiday by creating a potato salad that fits the formula for Worry-free Picnic Enjoyment.
Your typical potato salad is creamy and most likely includes mayonnaise (Vegan or non-Vegan) as its base/binder. The Southern-style potato salad I enjoyed as a kid had mayonnaise and hardboiled eggs as a part of its ingredients. Although I enjoyed eating it, this would not fall into the "easy and safe transport" category.
So unless, you're prepared to pack a boatload of ice or icepacks in an insulated carrier bag, you run the risk of serving contaminated mayo-based potato salad to loved ones. It's just not worth it when you have options that taste just as, if not better, than traditional (Southern-style) potato salad.
My Picnic-Ready Potato Salad solves this problem. It's egg and mayo-free.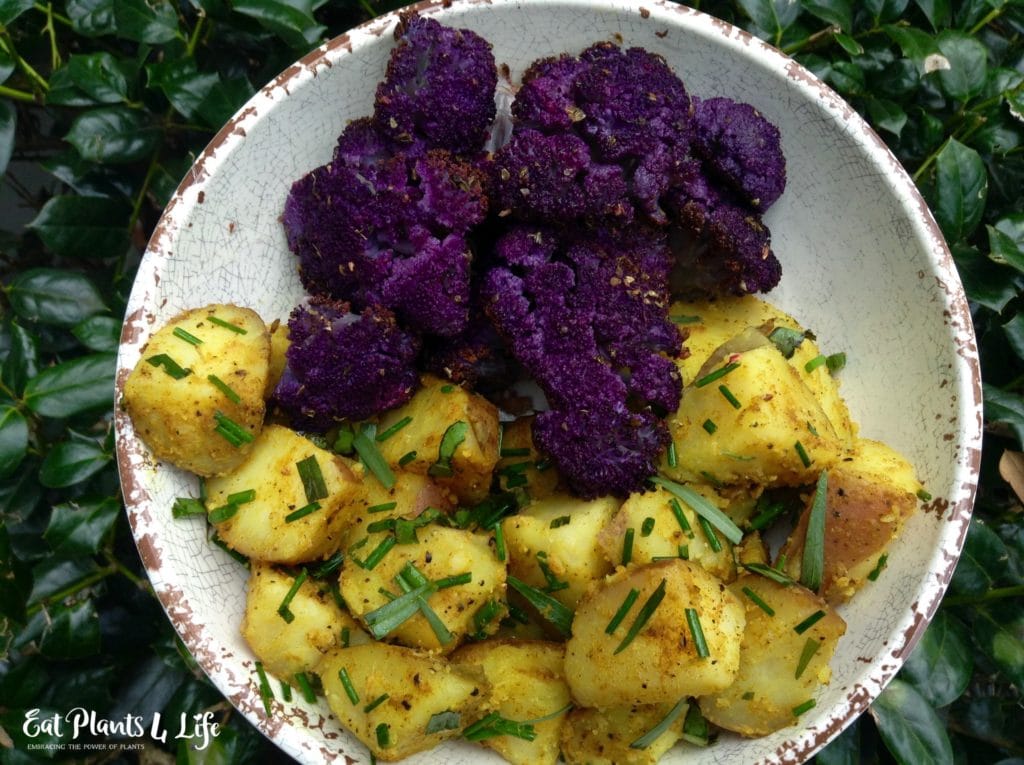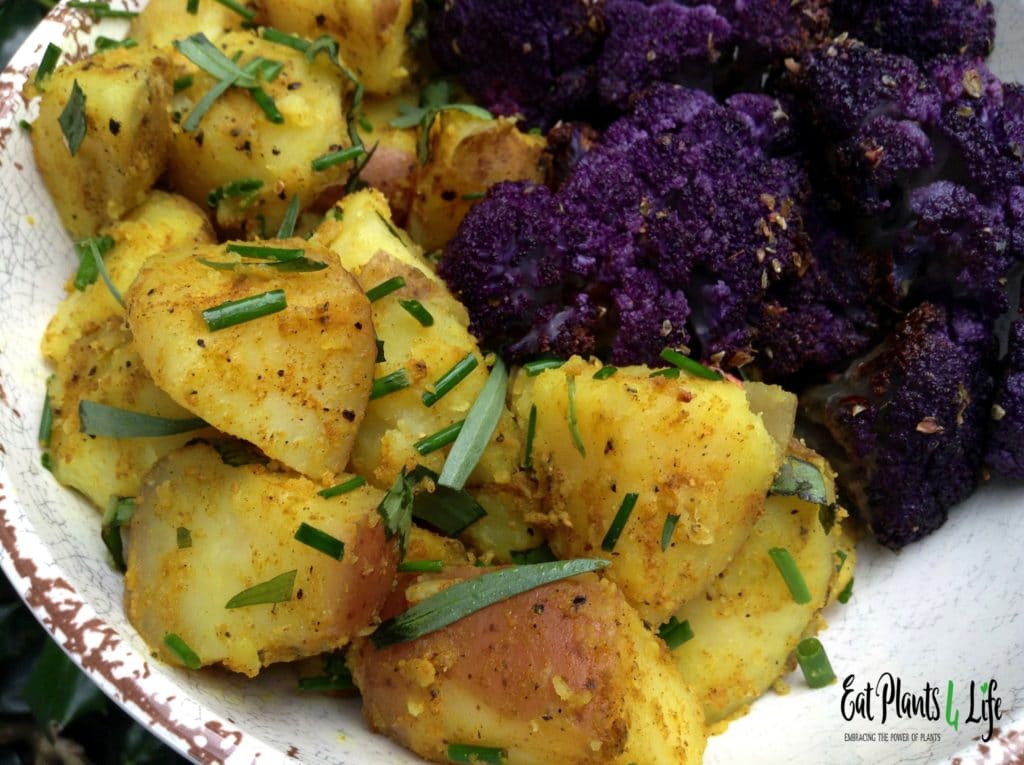 Fresh herbs, curry and Dijon mustard make this soon-to-be picnic favorite a light option that doesn't skimp on flavor.
There's only a small amount of oil, so it's also healthier than the mayo and egg-laden version.
If you get the "picnic bug" this summer and you want your food to go commando, make your picnic basket fuss-free and worry-free by skipping the deli meat, creamy chicken or tuna salad sandwiches and reaching for a simple, safe, plant-based solution.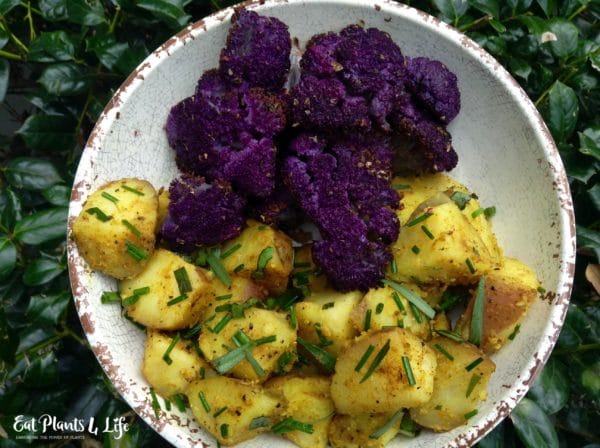 | | |
| --- | --- |
| | |
Place cut potatoes in a large pot. Fill pot with water. Make sure potatoes are completely covered. Boil potatoes until tender. Do not overcook, as this will produce a mushy result. Remove from heat and drain. Add potatoes to a large mixing bowl. Allow potatoes to cool slightly before adding remaining ingredients.

Add remaining ingredients and gently fold until all ingredients are incorporated. Taste. Add additional salt and pepper as needed.

Optional additions: minced onions or onion powder, celery seeds, minced garlic or garlic powder.
Serve or pack to take along on your picnic.
Enjoy! Have a safe Memorial Day!