In my previous post, The Million-dollar Question, I shared one of the most common questions Vegans get asked when someone new enters their lives. It's hard for some to believe that protein sources don't require having 4 legs, flying capabilities or have a muddy sty or cage as an address. Mother Earth and all of her bounty provides plenty of tasty alternatives that are not exclusive to protein but are also full of other important nutrients the body needs.
If you've missed "The Million-dollar Question" post, which revealed my typical Vegan/Non-Vegan convo and lists just a few of the many plant-based protein options, click here.
I'm sharing a non-Vegan recipe from the February 2016 issue of Woman's Day Magazine. Vegan Cannellini Kale Stew was Veganized by yours truly.  The original recipe called for turkey kielbasa, which I, of course sidelined and replaced with a meat-free Vegan sausage. Of course you can skip the faux meat and still get the protein benefit. Just add an additional can of beans and you'll be covered. The kale and beans provide plenty of protein.
However, if you want I to amp it up a bit, I love Field Roast varieties of soy-free veggie sausage. My favorite vegan meat replacement is their Apple Sausage. One link is approximately 25 grams of protein and can be found in the refrigerator section in either the natural foods aisle or produce section (near the tofu) in most major grocery stores.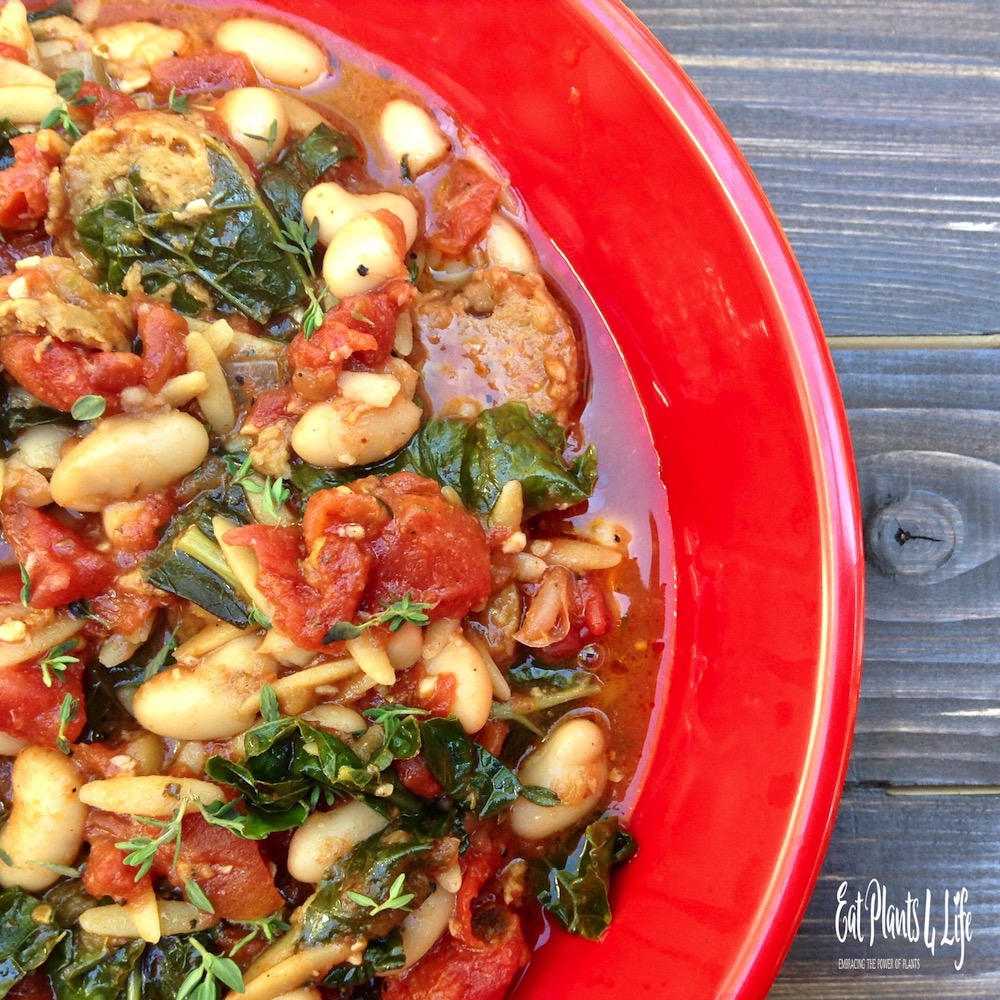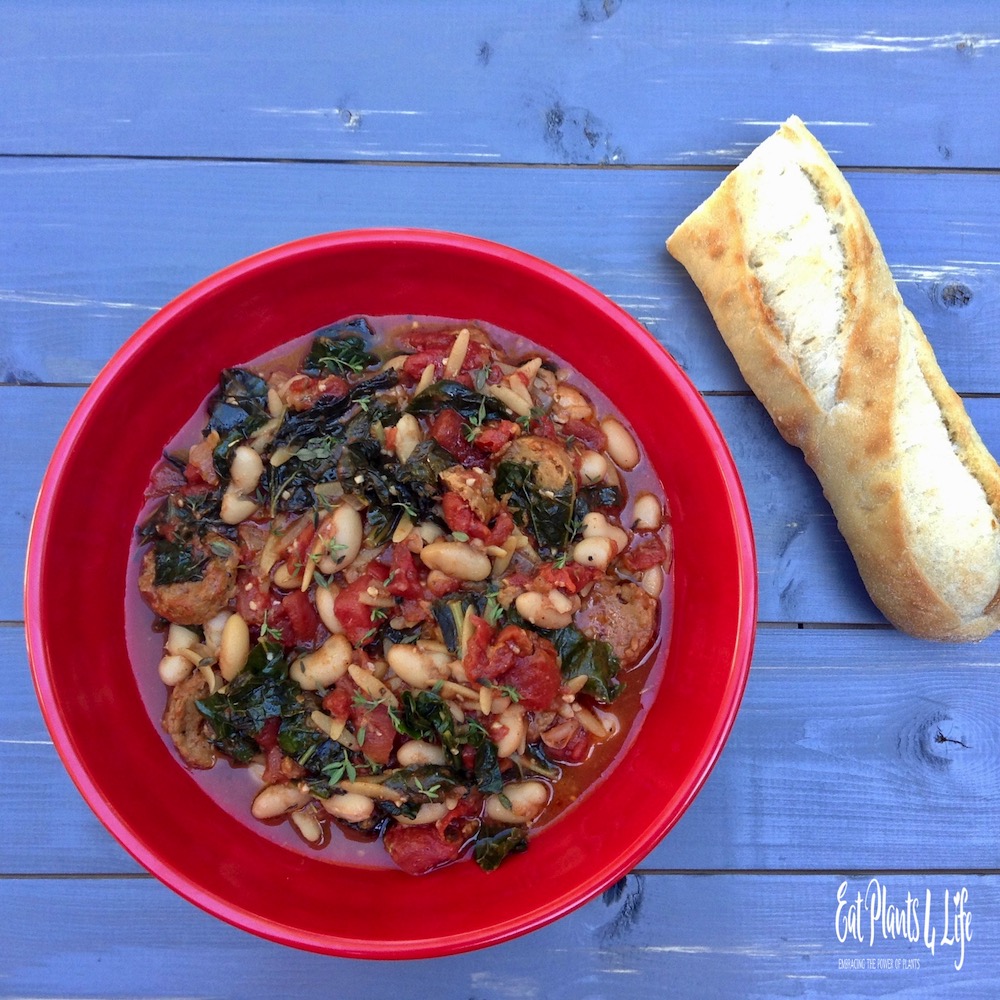 Tomato-based Vegan Cannellini Kale Stew is the perfect quick meal that is both hearty and full of texture. It pairs well with crusty, Vegan bread and is totally freezable.
Check out EP4L's quick and easy recipe video! Then click the title link for your own Cast Iron Dutch Oven Pot with Lid – 6 Quart: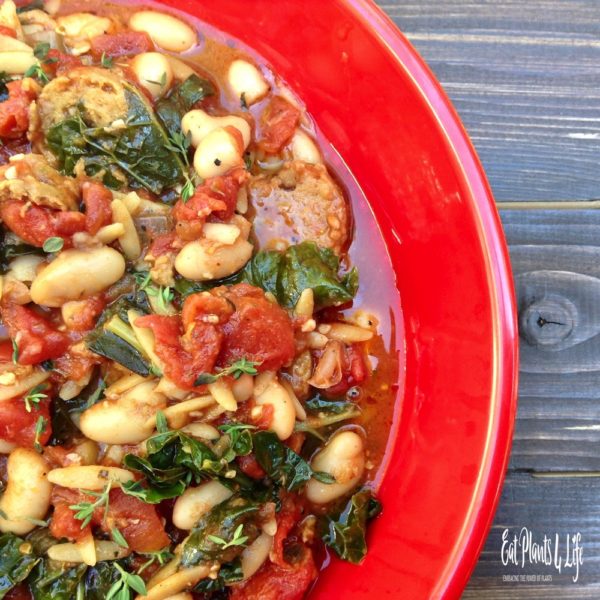 | | |
| --- | --- |
| | |
Heat a large cast iron stock pot to medium-high heat. Add oil. Add garlic, onions, and veggie sausage (if using). Brown both sides of sausage and cook until onion are translucent (about 2 minutes). This will give the sausage a slightly crispy bite.

Add broth, orzo or rice, tomatoes, thyme, Italian seasoning, and chili powder. Bring to a boil.

Add torn kale leaves, reduce heat, cover, and allow to a simmer until kale wilts and orzo or rice is cooked through (about 10-15 minutes).

Drain and rinse white beans. Fold into stew and heat through (about 8-10 minutes).

Serve with crusty Vegan bread.
The next time someone asks you, "Where Do You Get Your Protein?" you just tell them, "Where else – – from plants!"