I've been married for nearly two decades. Sadly, in this day and age, that's an anomaly.
When I tied the knot, I never imagined I'd be the one who got the "what's your formula for a successful marriage?" question from the eager, soon-to-be married couple. They're always waiting for new, profound, and insightful words in hopes of shedding light on a marriage's longevity.
The truth is, there is no magic formula. Marriage takes work – hard work, diligence, flexibility, and communication. Just like parenting, it's one of the hardest jobs I've ever had, but also like parenting, it's one of the most rewarding.
Instead of spooking a prospective married couple and avoiding the "deer caught in headlights look" after giving my spiel on a marriage's peaks and valleys and how much work it actually involves, I offer them the CliffsNotes.
I tell them that I simply date my boyfriend.
Every chance I get, and thanks to terrific grandparents, I get to date my husband who becomes my boyfriend on date night.
And when the grandparents are not available, we don't let that stop us – – we play hooky during the school year and have a date day.
After 19 years, what does date night involve?
Occasionally, it includes a nice dinner out, a movie, a show, or even an impromptu overnight excursion. But ironically, my favorite date nights don't involve tickets, a valet, reservations, lipstick or pomp and pageantry.
More often than not, I prefer to avoid the traffic, a 2-hour wait time at a loud and crowded restaurant, and a monstrous price tag at the end of the night. Simply ordering dinner and selecting a movie to watch at home has become my most cherished date nights. It may sound boring to some, but after nearly two decades of planning, planning, and planning everything else in our lives, the underrated art of simply chillaxing is pretty popular.
More importantly, avoiding the chaos and distraction of the outside world and simply dating on the couch with my boyfriend has created some of our best conversations.
So, there's no magic formula or profound words of wisdom for a successful marriage. It's simply doing the things that got you hitched in the first place—including simply dating each other or in my case, dating on the couch.
And what goes well while dating on the couch?
Martinis of course. My Sexy Basil-Infused Martinis are a perfect compliment to a date night on the couch. They're simple to make and simply refreshing with or without the alcohol. And best of all…
No $12 cocktails – no driving – no Uber – no problem…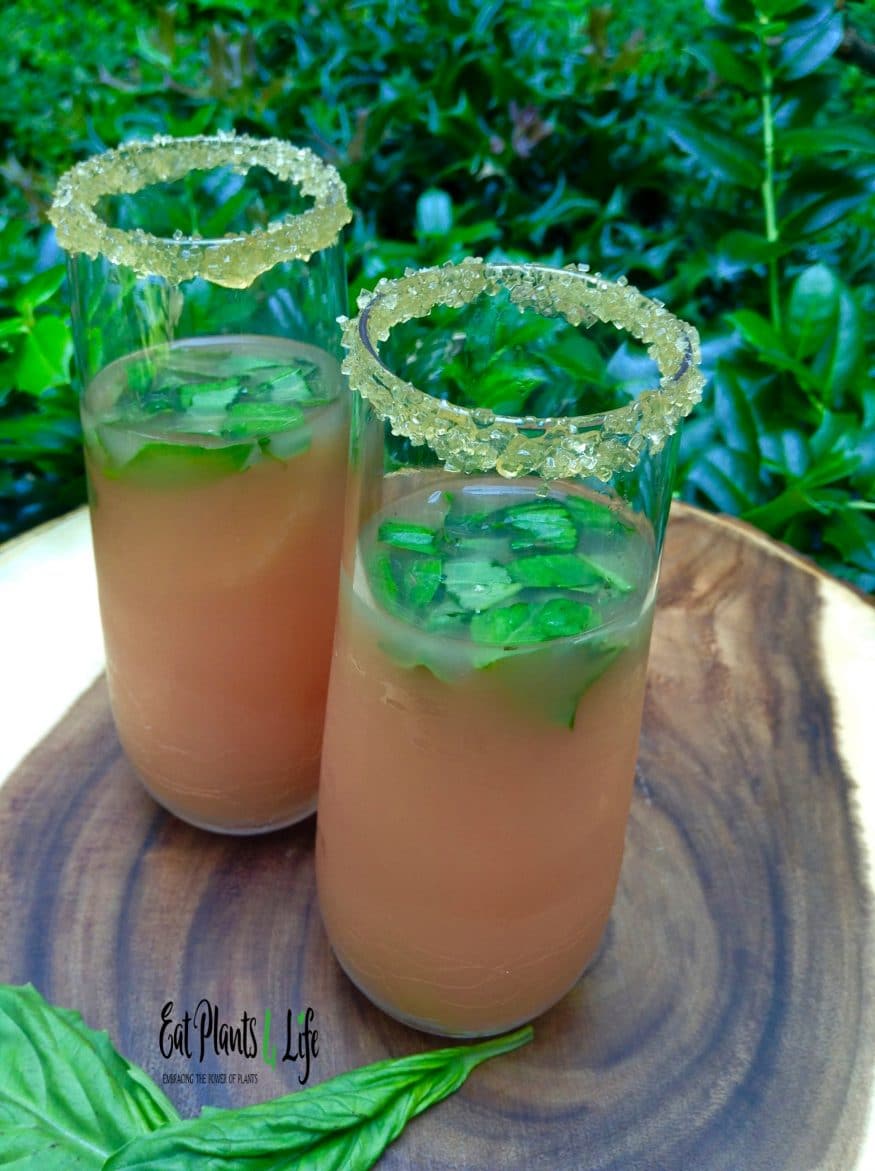 Sexy Basil-Infused Grapefruit Martini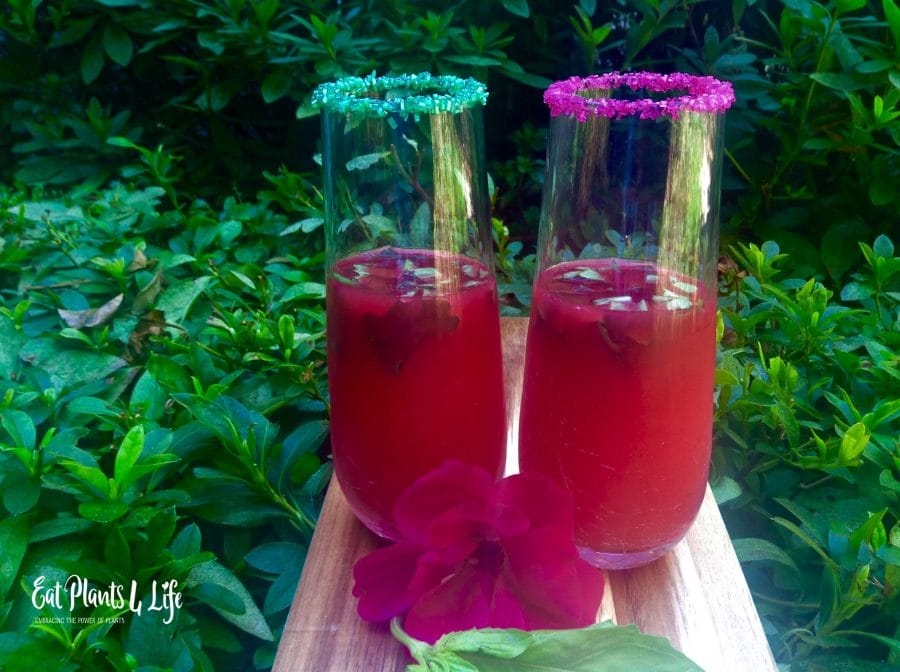 Sexy Basil-Infused Cherry Martini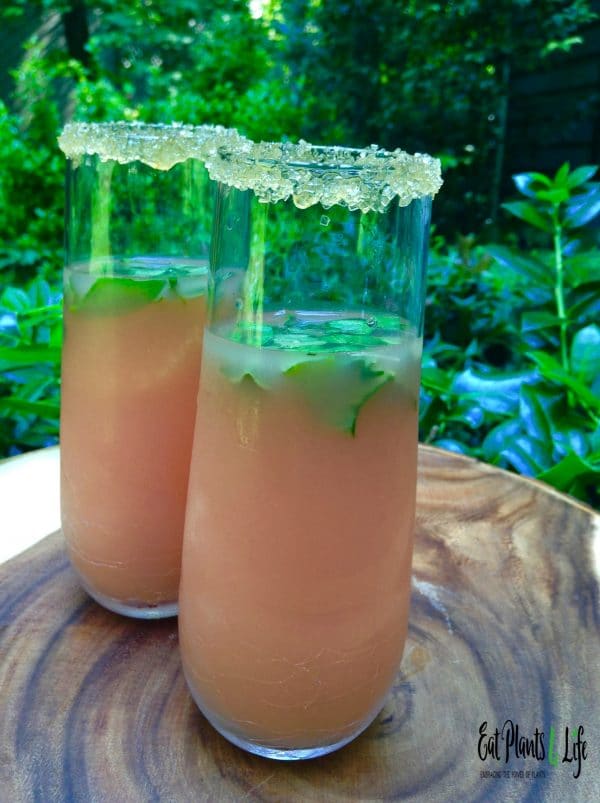 | | |
| --- | --- |
| | |
Place juice in a pourable container with lid (like a Mason jar). Add basil. Seal and refrigerate for 1 hour.

Optional: Pour additional 1/4 cup of grapefruit or cherry juice on a small plate. Pour colored sugar into another small plate. Dip the rim of a martini glass or other cocktail glass onto small plate of grapefruit or cherry juice, then onto small plate of colored sugar several times or until sugar fills the rim of glass.

Pour grapefruit or cherry juice/basil mixture into shaker. Add sugar or splash of pomegranate juice (for grapefruit martini) and ice. Shake. Pour into 2 sugar-rimmed cocktail glasses.
*if you don't have a cocktail shaker, you won't need the ice--just make sure your Vodka and juice are well chilled before mixing.