Who can't get their taste buds behind a classic bruschetta? Toasted bread, basil, olive oil, and plump, diced tomatoes are a perfect combination. But when you bring sun-dried tomatoes, tangy balsamic, and a creamy basil spread to the party, you end up with a party in your mouth and a more sophisticated, hearty appetizer with the perfect amount of zzzzzzing! Expect an empty serving tray!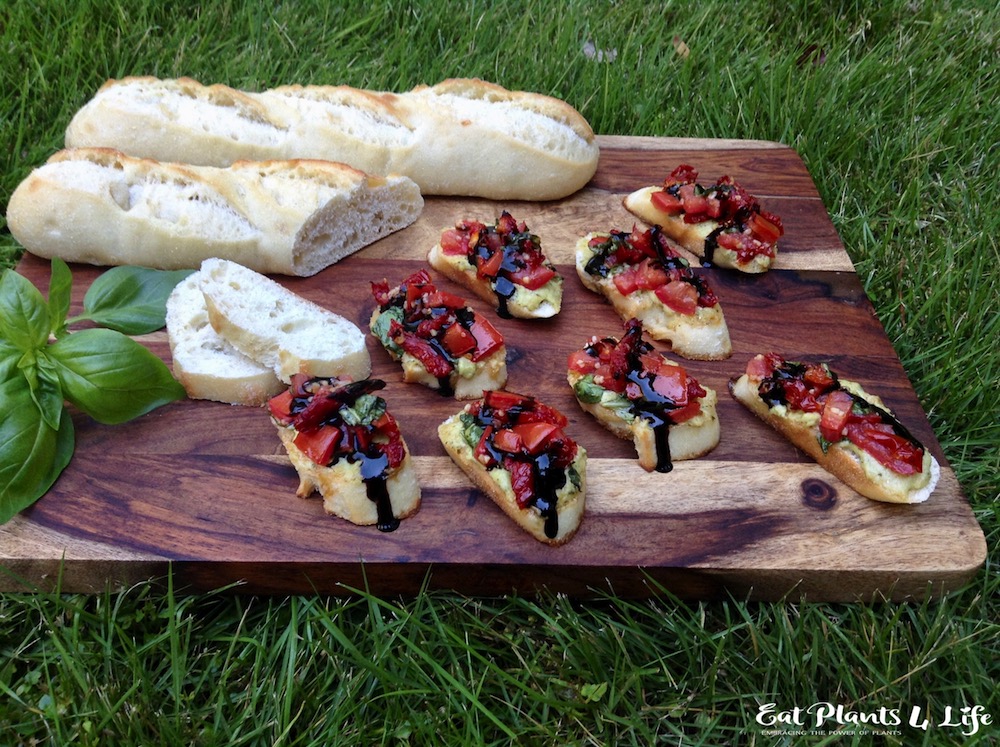 Part 2 of my new love affair with the visually lustrous sun-dried tomato wraps up with my Goddess Sun-dried Tomato Bruschetta. My hybrid bruschetta is the combination of sun-dried and plump Roma tomatoes. The combination delivers a medley of textures, pungent aroma, and brazen flavor.
Check out the recipe video!
Enjoy!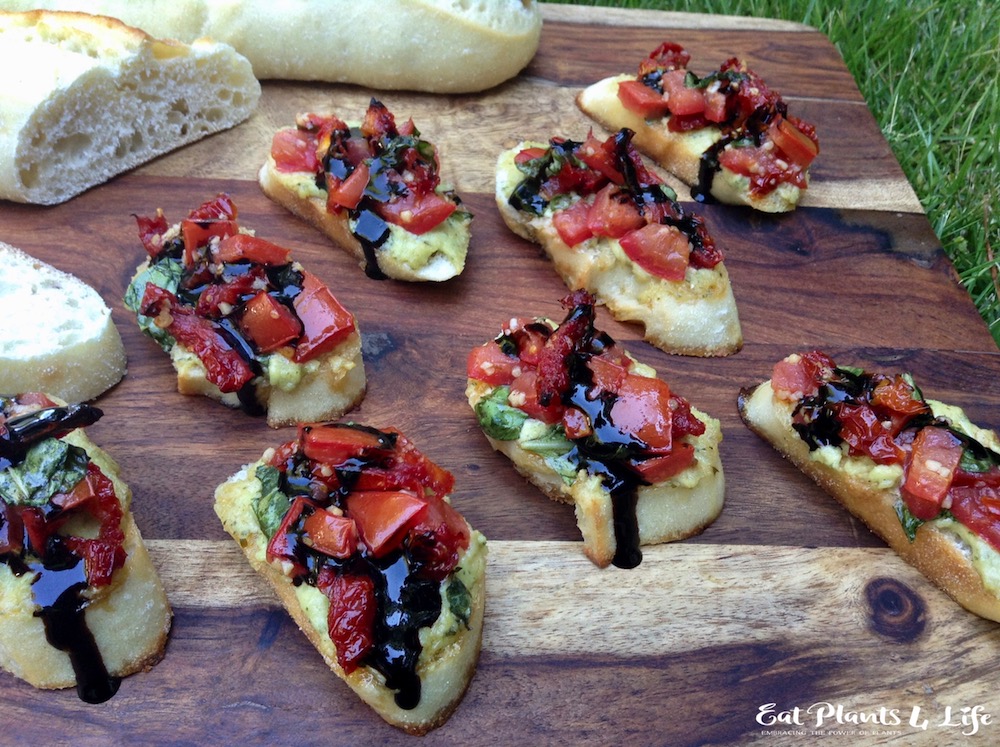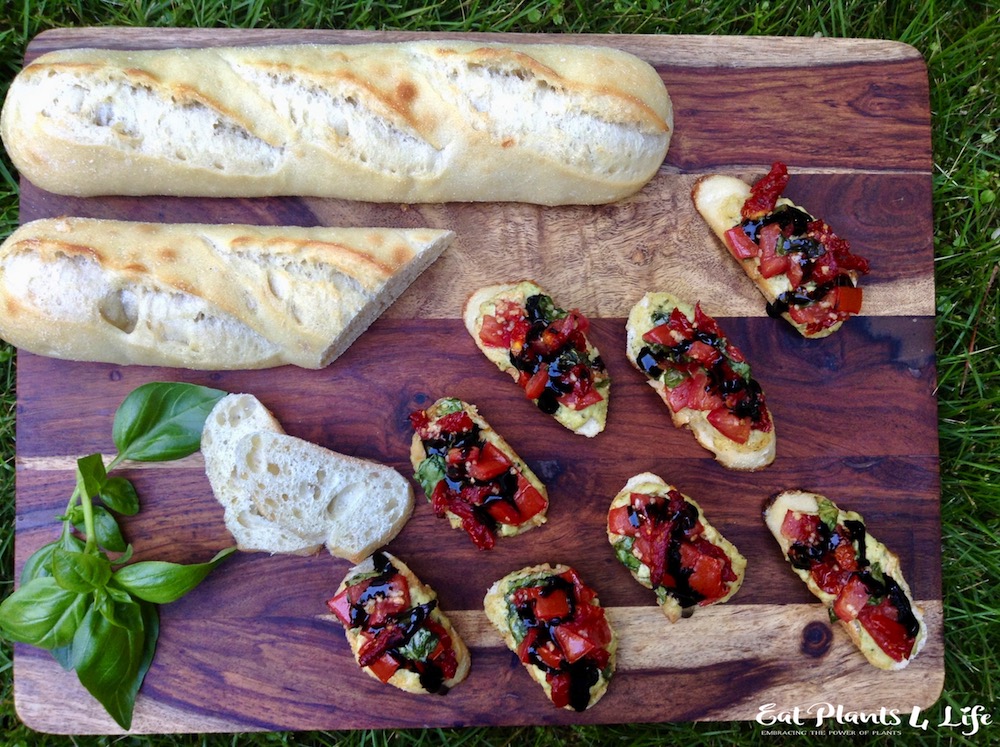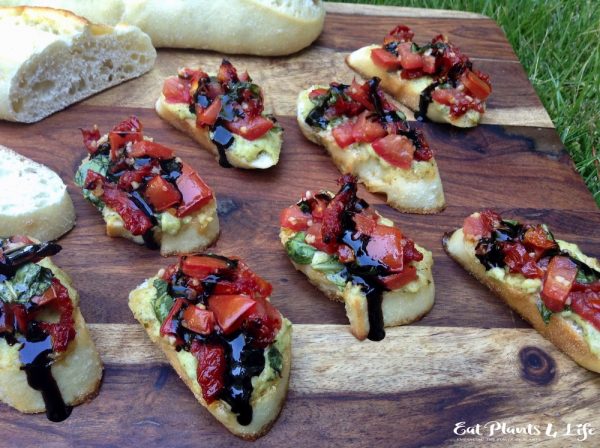 Creamy Basil Dip/Spread Ingredients:
| | |
| --- | --- |
| Creamy Basil Dip/Spread Ingredients: | |
Prepare Roma tomatoes by cutting in half and scooping out the inside, leaving just the outer shell. Chop the outer shell into small pieces. Add to a large bowl.

Add sun-dried tomatoes, basil, garlic, extra-virgin olive oil, vinegar, salt and pepper to bowl. Stir until well combined. Cover and refrigerate for 30 minutes.

Prepare EP4L's Creamy Basil Dip/Spread (recipe below). Set aside.

Once you're ready to serve, preheat oven to 475 degrees.

Place baguette slices or pita bread triangles on a baking sheet lightly sprayed with cooking spray.

Place spread on each slice. Add a spoonful of tomato mixture.

Roast in oven for 5 minutes. Drizzle with glaze.
Creamy Basil Dip/Spread Directions:
In a food processor, combine basil leaves, cashews or pine-nuts, and garlic cloves. Process until minced.

Add Vegan cream cheese, nutritional yeast, lemon juice, oil, and salt. Process until well blended. *spread is also great as a veggie dip or sandwich or toasted bagel spread.
This recipe can also be served without oven-baking. Instead of baking, spread cold basil dip on crostini or pre-toasted baguette slices, add tomato mixture, and drizzle with balsamic glaze.