Happy National Taco Day and Happy Taco Tuesday!! Wow, a double whammy!
Yes, even us plant-based junkies can partake in the taco festivities. Who says you have to include meat in your tacos? There are plenty of other meat substitutes that, with the right amount of seasoning, can make you think twice about loading greasy beef and fattening cheese between your shells.
Try seasoned beans, grilled veggies and rice. Or, take it a step further, venture out of your comfort zone and get on the tofu bandwagon. You'll not only be adding protein and calcium to the taco fiesta, but as an added bonus you'll be eliminating saturated fat, high sodium content, and bloat. My ¡Ay Caramba Spicy Tofu Tacos are a plant-based hit.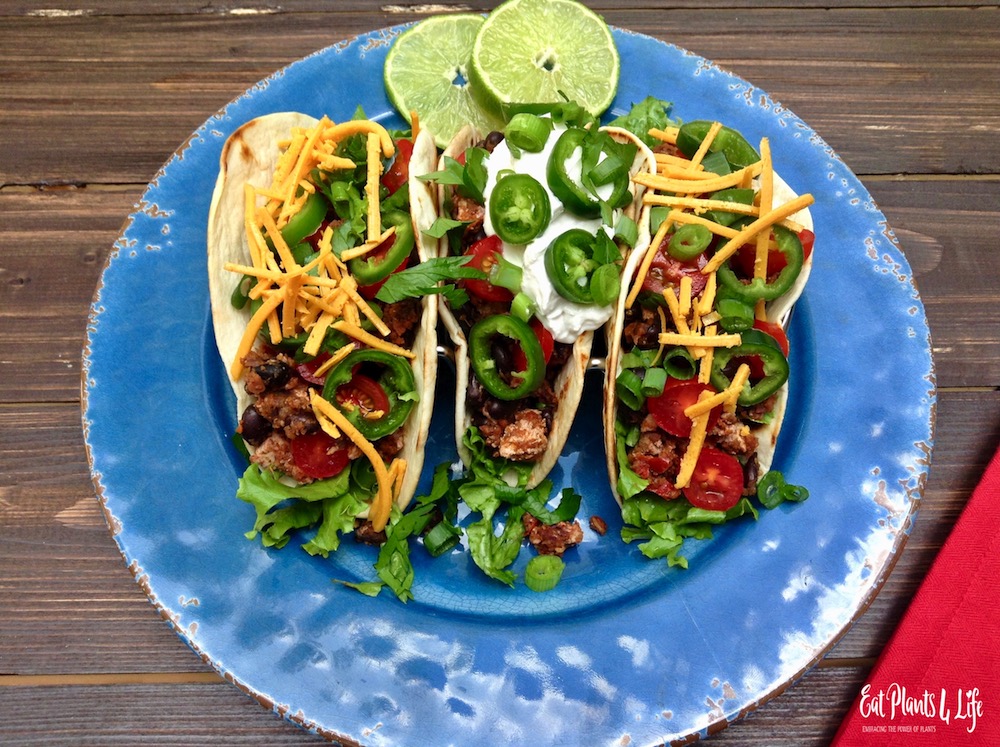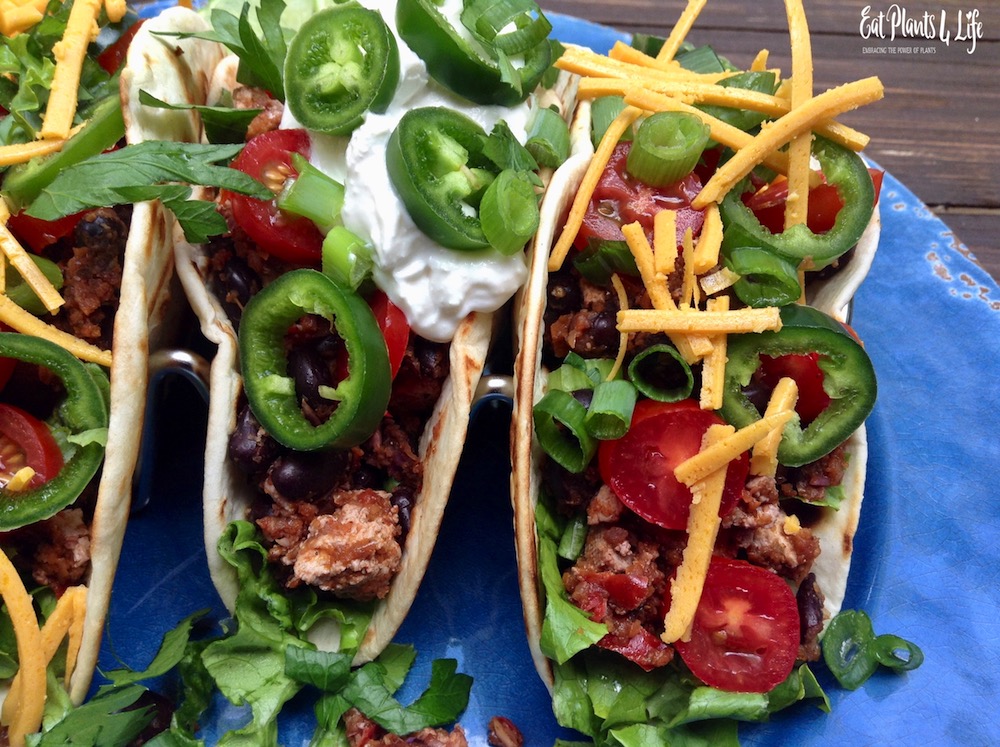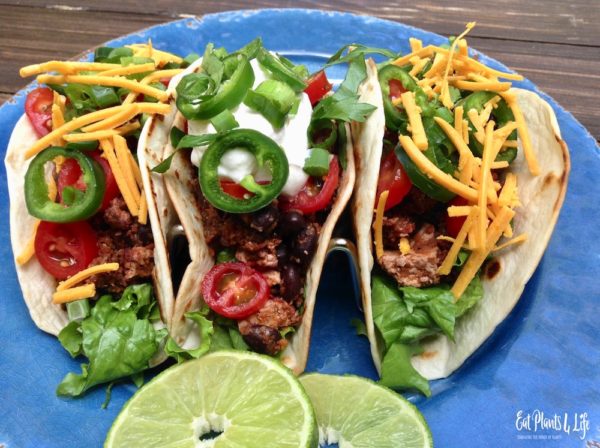 | | |
| --- | --- |
| | |
In a food processor, toss in peppers, garlic cloves, carrots, cabbage, and onion.

Process until finely chopped. Set aside.

Remove ½ block of tofu from packaging. Place block between several pieces of paper towel or a clean dishtowel and press to squeeze out excess moisture.

Heat oil in a large skillet. Add tofu and begin to crumble or break up with a wooden spatula or spoon. Cook for 3 minutes. Add food processor mixture to skillet. Add cumin, chili powder, paprika, oregano, salt, and pepper. Sauté, stirring occasionally for 5 minutes or until veggies are tender and tofu is a golden brown.

Continue to cook until beans are heated through. Taste and add additional salt, if necessary.

Place filling between warm taco shells or corn chip scoops.

Top with your favorite toppings.