Aahh…finally, it's almost here…the Fall season. It's my favorite time of the year – visually and weather-wise. I LOVE the deep, rich colors the season offers.  And since me and 90°+ weather do not play well together, I embrace the milder temperatures.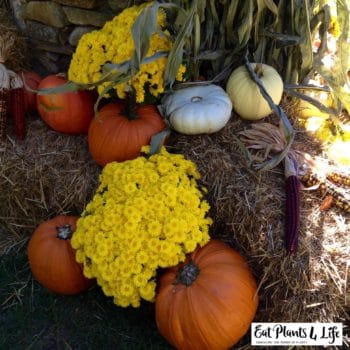 Because the end of the sweltering summer also means the end of my favorite, readily available summer fruits and vegetables, Fall typically requires switching things up a bit in the kitchen. Root vegetables, sun-dried tomatoes, winter squash, dark leafy greens, Asian Pears, figs, sweet potatoes, apples, and cranberries fill my fruit/vegetable bin.
The flavorful, sophisticated sun-dried tomato replaces vine-ripe tomatoes, which look less appealing as we reach the cooler months.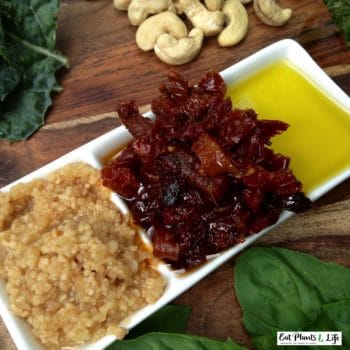 This week, it's all about my Under the Tuscan Sun-dried Tomato Pesto Pasta. I mixed it with, what else – – Tuscan Kale (darker and healthier version of traditional kale) and a seasonal Fall pasta shape, which you can find virtually anywhere these days. Inspired by one of my favorite chick flicks – the 2003 movie Under the Tuscan Sun, this savory dish is the perfect welcome to the Fall season. With just a few ingredients, tomato-based pesto is easy to make and budget-friendly. The sun-dried tomatoes add a sharp, zesty bite to this rustic bowl of flavored goodness. Good luck with having just one serving!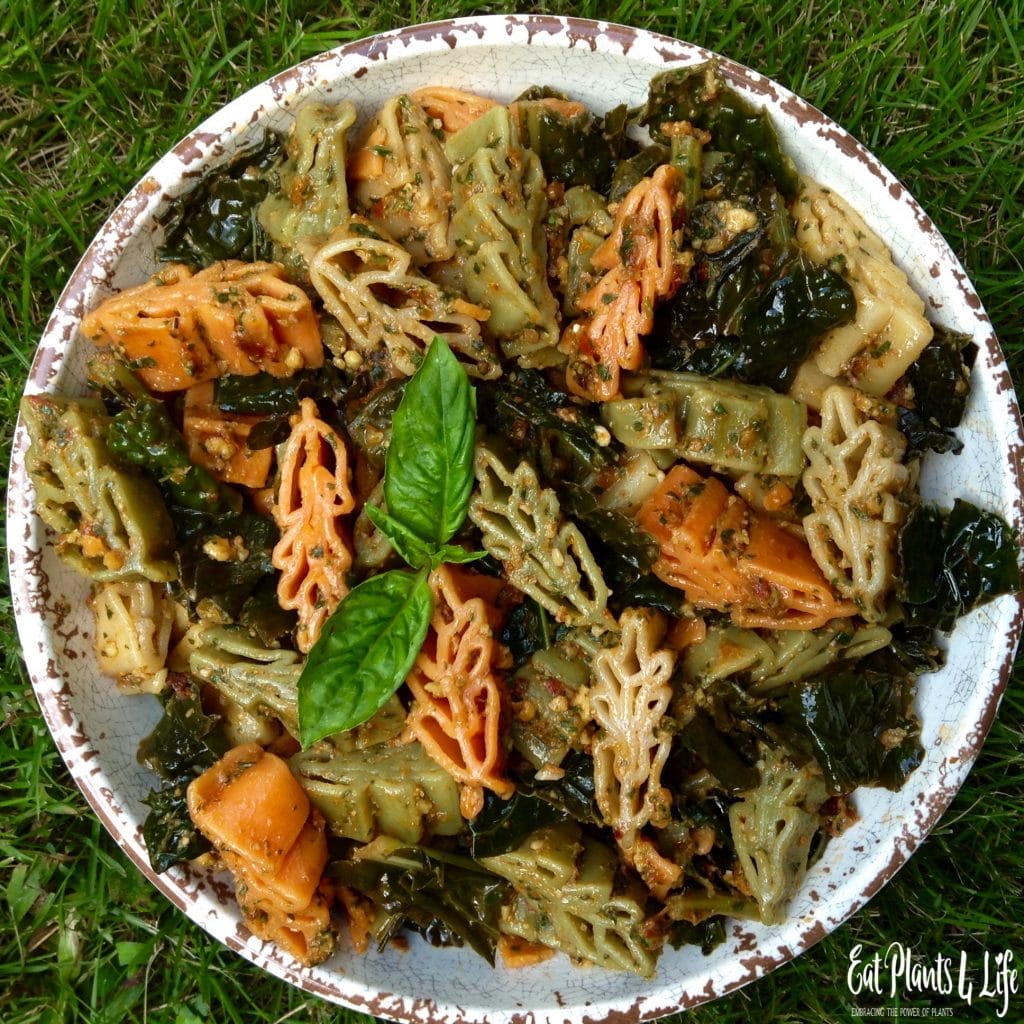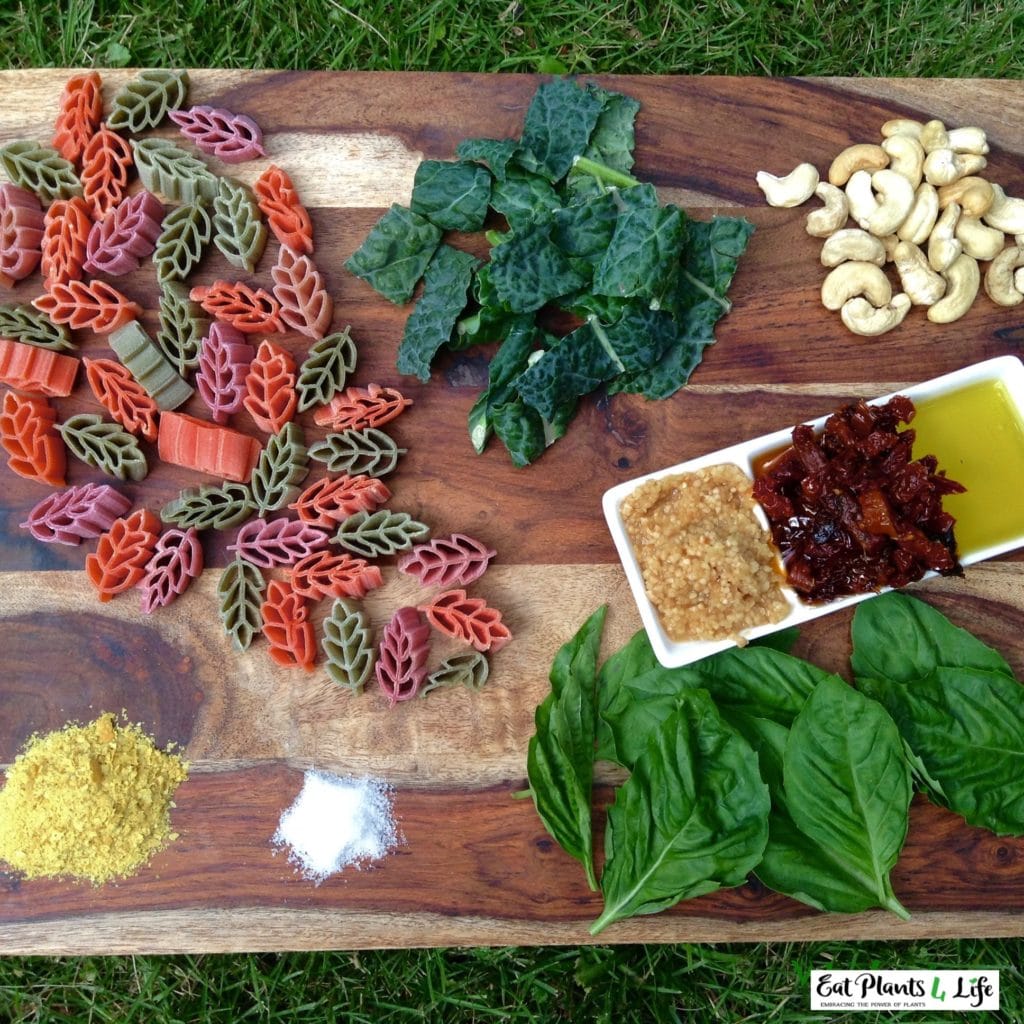 Sun-dried tomatoes add a zesty bite to this bowl of fresh, healthy Tuscan Kale and pasta. Traditional Pesto's use of extra-virgin olive oil, fresh basil, and garlic is paired with cashews instead of pine-nuts. Secret ingredient nutmeg rounds out this easy dish.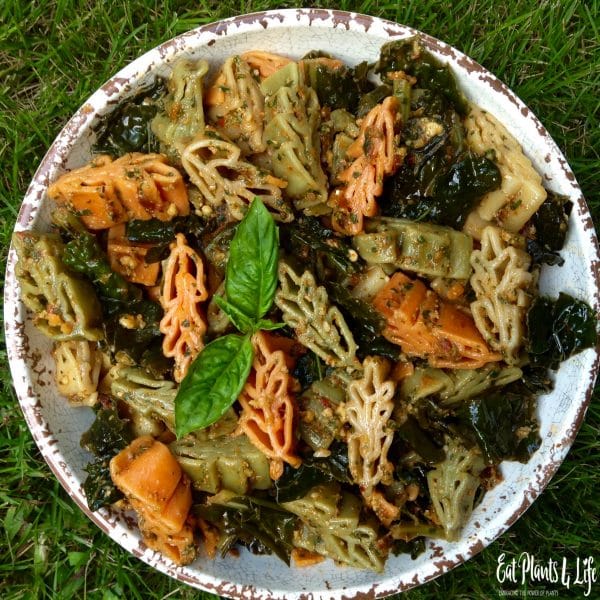 | | |
| --- | --- |
| | |
Cook pasta according to package directions however, adding a teaspoon of olive oil to the boiling water will keep the pasta from sticking. Drain pasta, reserving ½ cup of the pasta water.

While pasta is cooking, sauté kale in broth, a teaspoon of olive oil, and minced garlic until kale is slightly tender or as you like it.

Place all pesto ingredients, except oil into a food processor and blend until basil and tomatoes are finely chopped and garlic and cashews are minced. Slowly add in oil while processor is mixing. Continue to blend. Taste and add additional salt if desired.

Place cooked pasta and kale in a large mixing bowl. Add pesto. Mix gently and thoroughly. If necessary, add some of the pasta water if you like your sauce thinner. Sprinkle with optional red pepper flakes to kick up the heat!