Sunday, April 2nd is National PB&J Day.
Who doesn't love a classic PB&J sandwich? A warm, gooey, grilled PB&J sandwich is a personal favorite. Luckily, store-bought, gelatin-free fruit preserves and jelly is Vegan. To switch things up, but still enjoy fruit preserves, sometimes my go to is crusty, toasted whole-grain bread topped with dairy-free cream cheese and jelly or fruit preserves.
I don't have a particular issue with the jelly in the jar, so unless you don't like the idea of high-fructose corn syrup, citric acid, and added sugar, it's perfectly fine.
I do like the idea, however, of creating an updated, grown-up version of the goopy stuff.
Ever tried roasting fresh fruit? Yeah, I know – sounds weird, right? We're so use to the idea of roasting vegetables, but how about roasting fruit?
My sweet, savory, versatile, and addictive Roasted Fruit Spread is the perfect twist on a classic! It has zero added sugar, an amazing texture, and more fiber than the goopy stuff on aisle 7.
All you will need is your favorite seasonal, fresh fruit (i.e. cherries, mango, pineapple, apples, pears, or peaches), some fresh thyme, a little oil, and sea salt to create and ensemble of flavor. Add the spread to dairy-free cream cheese or peanut butter and your favorite rustic bread or cracker, and then serve in place of your bruschetta appetizer, as a snack or dessert, or for breakfast/brunch.
Simple and sophisticated.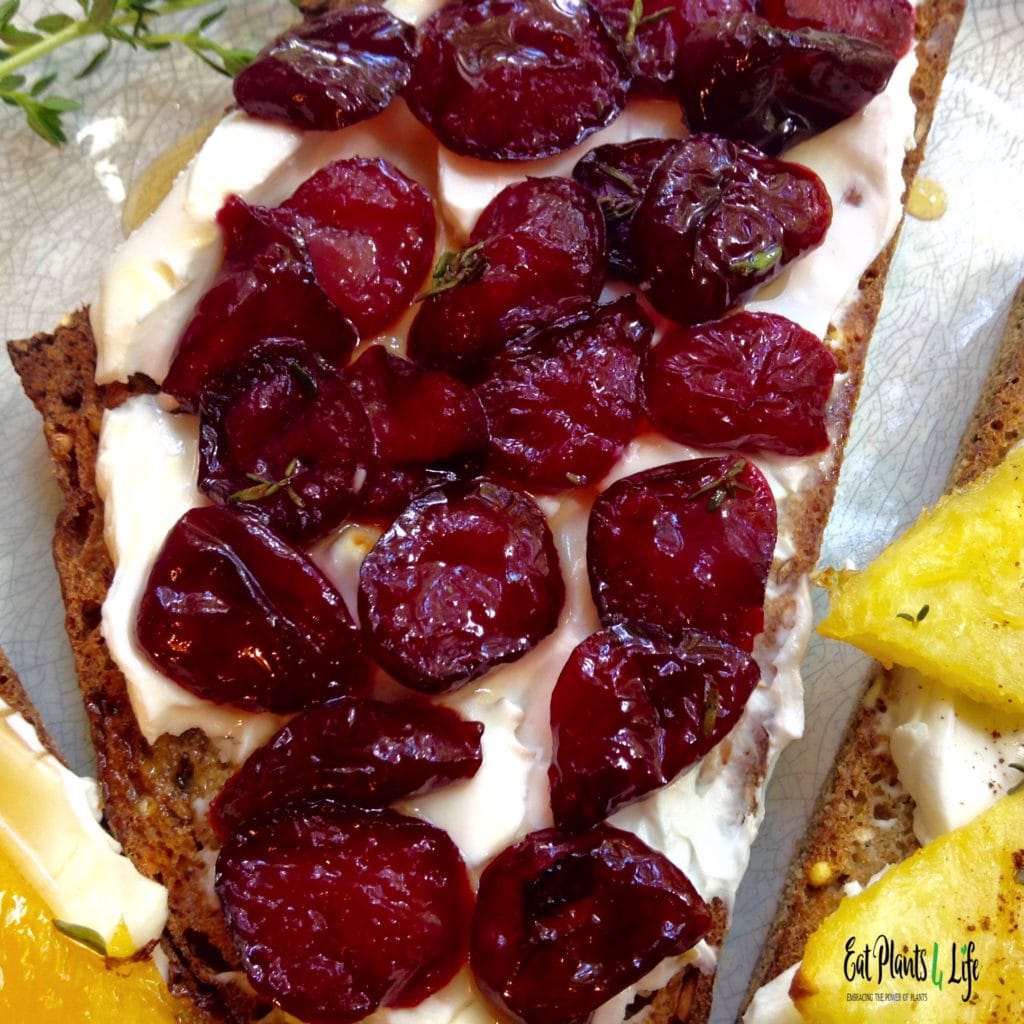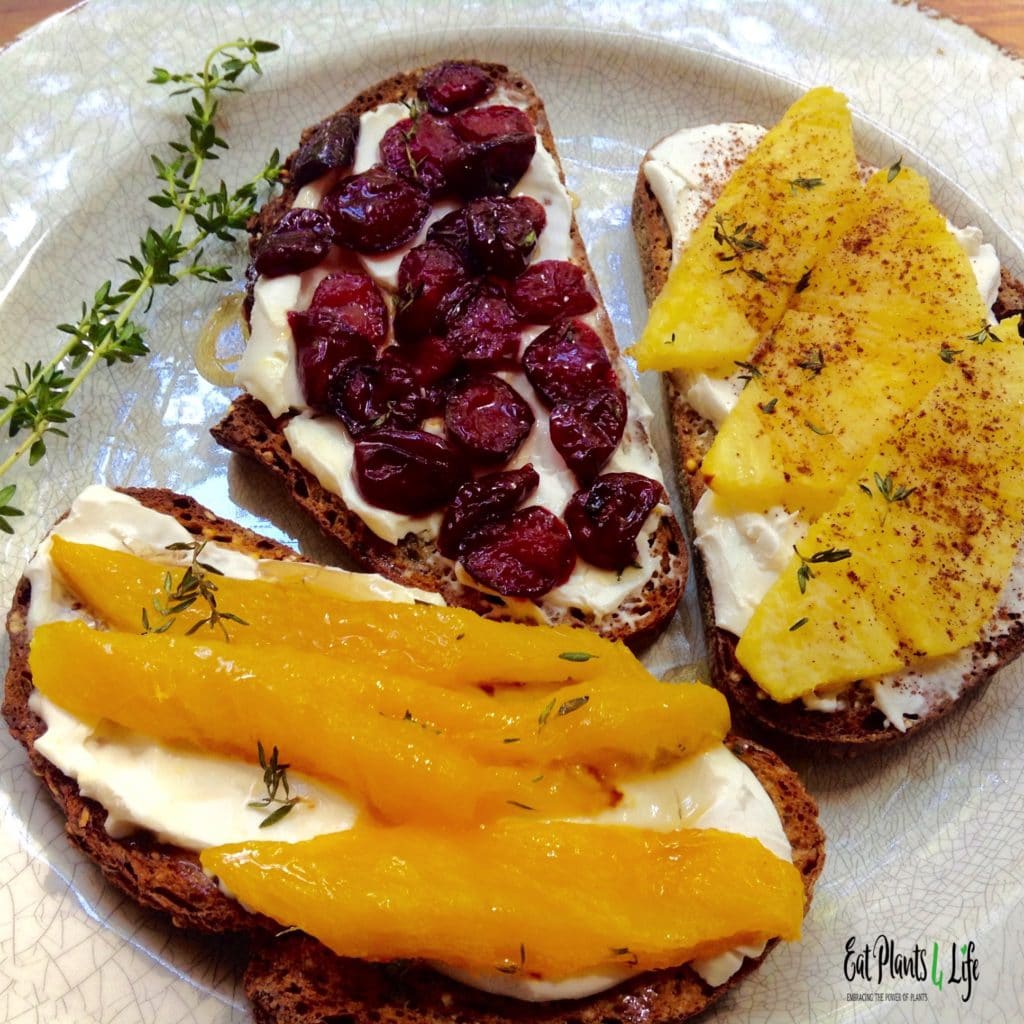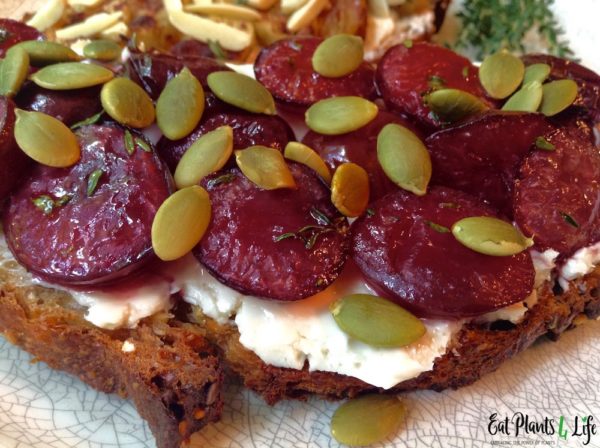 | | |
| --- | --- |
| | |
Preheat oven to 425 degrees.

Place fruit in roasted pan. Add oil, thyme and salt. Toss to evenly coat the fruit.

Bake until fruit caramelizes (about 15-18 minutes).

Spread non-dairy cream cheese or peanut butter on sliced bread. Spoon on fruit. Serve as is, sprinkle with cinnamon, drizzle with maple syrup, or add pumpkin seeds or slivered almonds.
Loosely adapted from Martha Stewart Living, June 2016