Tomorrow, May 13th is Hummus Day!
Some of you are thinking, hummus? Yuck!
Hummus is not everyone's cup of tea. It kind of reminds me of the affect cilantro or guacamole has on people – either you absolutely love it or absolutely hate it. I've heard statements like," I hate the texture" or "It's too bland."
While that may be true of some expensive store-bought hummus (at $4 or more for a 10-oz tub) homemade hummus tastes way better and is cheaper. I am a conscious Vegan shopper with mouths to feed so I will try to find ways to favorably impact my wallet.
Price is not my only consideration because not all hummus varieties are created equal. I won't compromise on the quality of my ingredients. Many store-bought varieties have ingredients like artificial flavors, sulfites and preservatives. The classic (no flavors added) hummus seems to contain less questionable ingredients. That's where homemade hummus comes into play and eliminates the need to second guess store-bought ingredients. If you can find the time, why not just make it yourself? Start here with EP4L's Roasted Pepper Black Bean Hummus. It's creamy and packed with protein and flavor.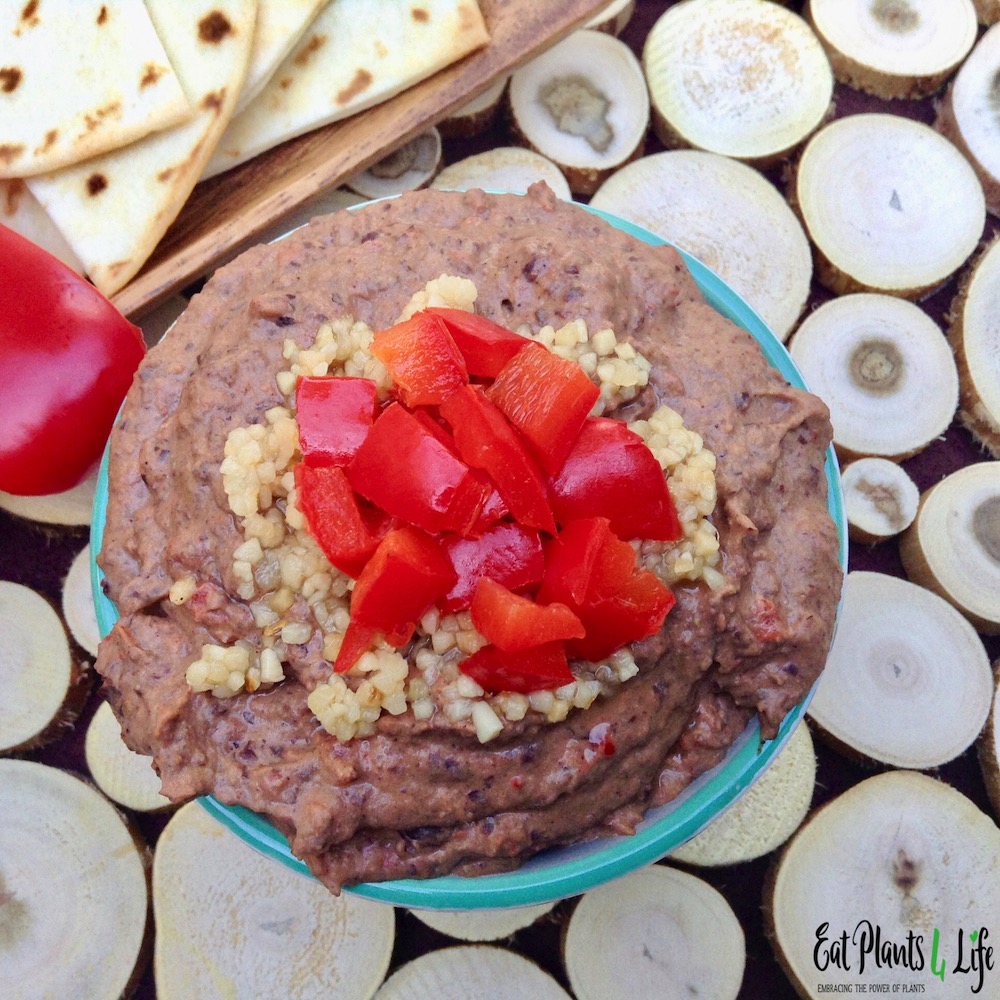 Roasted Pepper Black Bean Hummus is a twist on classic hummus. Traditional chickpeas are replaced with black beans. Juicy, roasted red peppers give this yummy hummus a slightly sweet flavor.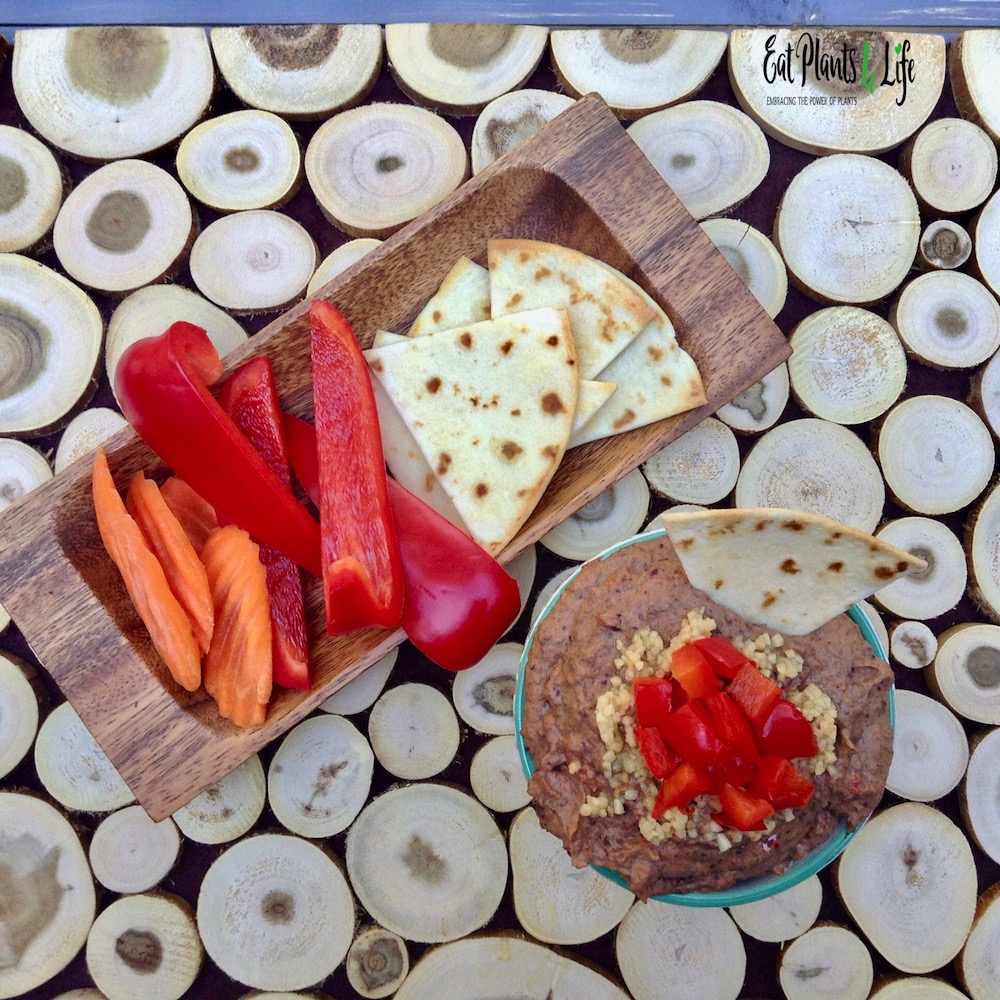 Topped with minced garlic and more roasted red peppers, Roasted Pepper Black Bean Hummus will be the headliner at your next gathering. Serve as a dip or as a sandwich spread. It's a great condiment!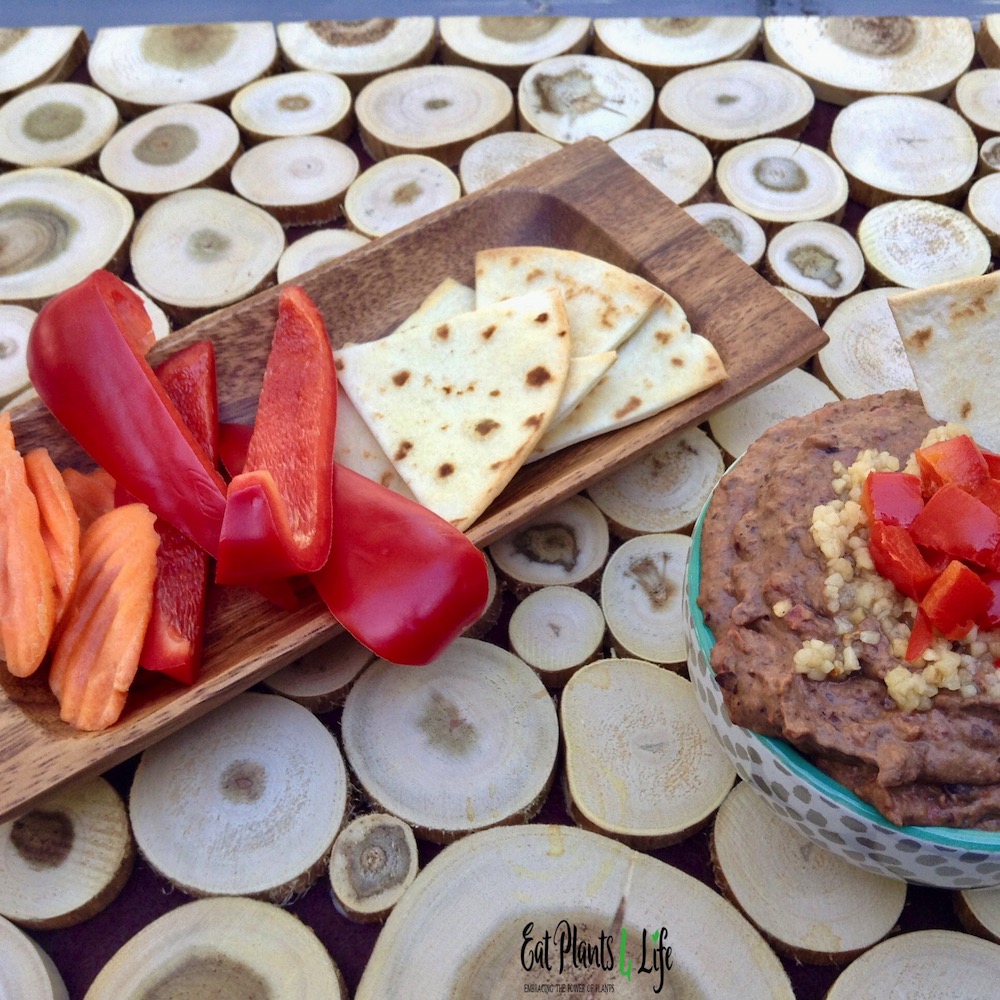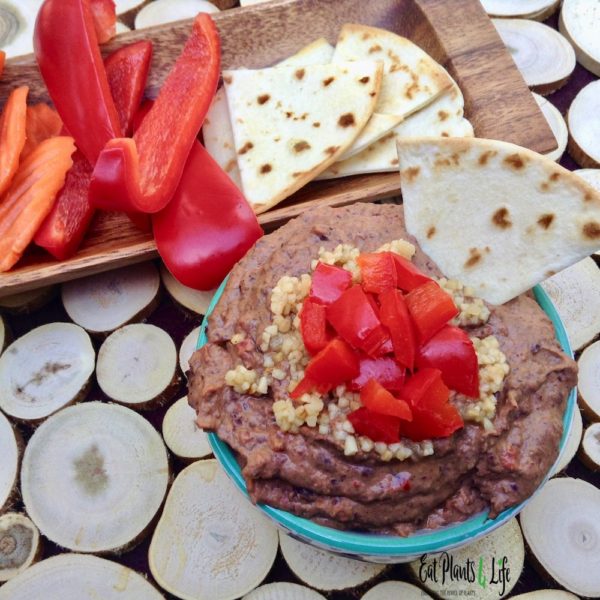 | | |
| --- | --- |
| | |
Pre-heat oven to 450 degrees. Spray pepper quarters with cooking spray or drizzle oil on them. Roast red pepper for 15-20 minutes or until tender. Allow to completely cool. Chop one of the quarters and set aside for garnish.

2. Mince garlic in food processor. Scoop out about half of the minced garlic and set aside. Add black beans, lemon juice, tahini, paprika, cumin, salt, cayenne pepper and 3 remaining quarters of the cooled roasted pepper to the processor. Process until smooth. You may need to scrape down the sides and process again. Add black bean juice (if needed) in order to achieve desired texture.

Transfer to serving bowl and garnish with the other half of the minced garlic and chopped red pepper.

Enjoy with soft pita wedges, raw veggies, pita chips, as a sandwich spread, on a cracker, etc.

Store unused portion in an airtight container in the fridge for up to a week. Enjoy!
*Tahini is ground sesame seeds. It serves as a staple if you like hummus. It's found in all major grocery stores. It can be costly, but has a long shelf life and will last you a long time.