Let's face it – finding a yummy, creamy, quality, Vegan salad dressing is like finding a needle in a haystack. It's next to impossible and frustrating when you're trying to eat more plants. I find this especially difficult when I want to enjoy raw veggies.
Perhaps you've made it your mission to have a light and healthy lunch for the entire workweek. You possibly want to kick-start your healthy new diet aspirations in order to fit into that bikini this summer.
Or perhaps you're like me and want to make up for the Soy-Mocha Frappuccino you gulped down along with the 600+ calorie bagel you murdered at breakfast.
Your sights are set on rocking that bikini or in my case — simply repenting for your early morning sins, so you consider having a ginormous, colorful plate of raw, healthy, vegetables for lunch.
But when you reach for the lackluster, thin, non-creamy, Vegan salad dressing aka vinaigrette to top your salad, you suddenly feel deflated. You're sick of vinaigrettes and miss the thick and creamy salad dressings you use to enjoy before becoming dairy and egg-free. You've officially entered…
Salad. Dressing. Purgatory.
Don't get me wrong, vinaigrettes are awesome, but why should you give up the creamy stuff just because you've chosen to be plant-based or egg/dairy-free? And why should you be stuck with…
Another. Boring. Salad.
You crave the stuff that sticks to lettuce leaves, not the stuff that slides to the bottom of the plate.
Trust me, I understand. As a matter of fact, I've been there – many times actually.
Typically, a plant-based dressing is a light, vinaigrette of some kind that leaves you feeling like you're missing out on the thick and creamy goodness of a traditional Thousand Island, Ranch, or better yet a creamy Caesar salad dressing.
There are quite a few creamy plant-based salad dressings that have popped up on the shelves in recent years for plant-based and lactose intolerant salad lovers. I've tried quite a few. And to be totally honest, they're just okay in a pinch.
Worry no more. EP4L has created a Creamy Vegan Caesar Dressing that won't taste like a punishment or purgatory. It has all of the characteristics of traditional Caesar without the addition of egg yolks, Parmesan or anchovies.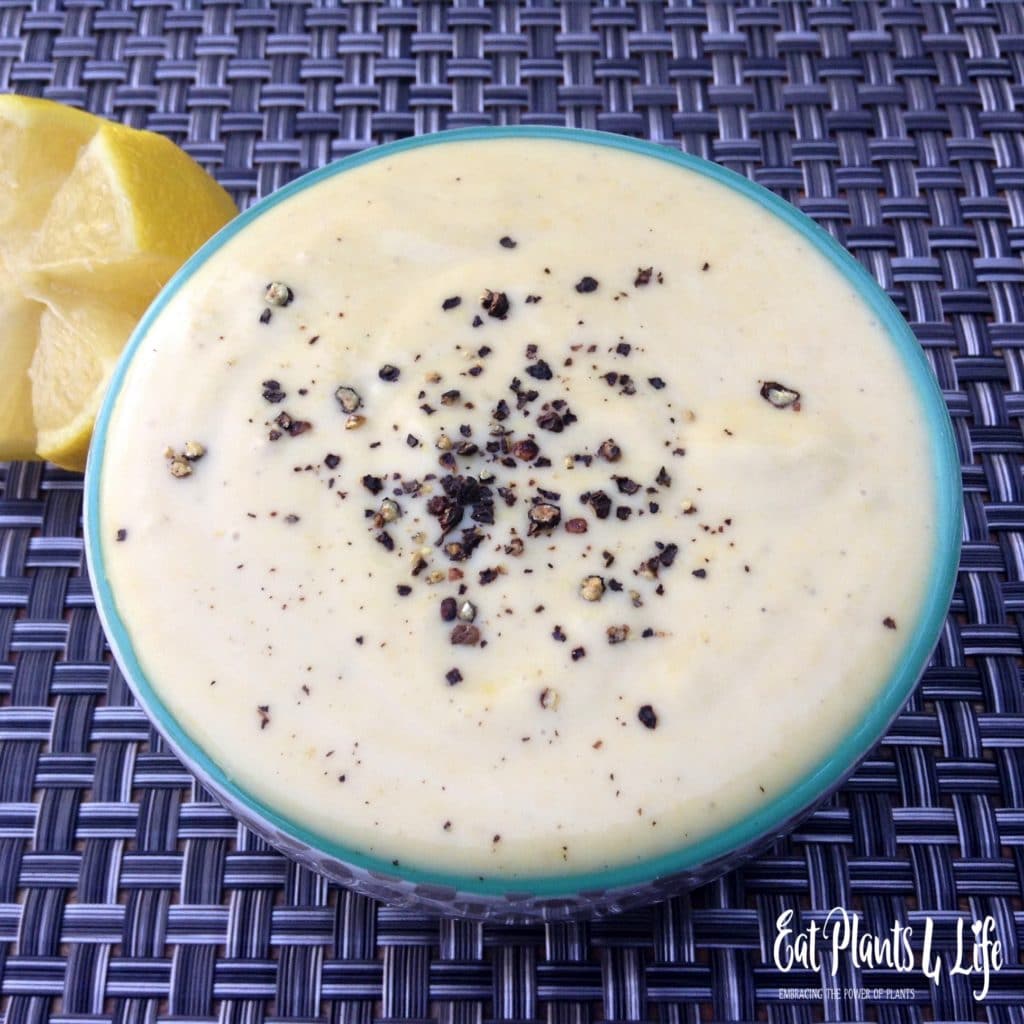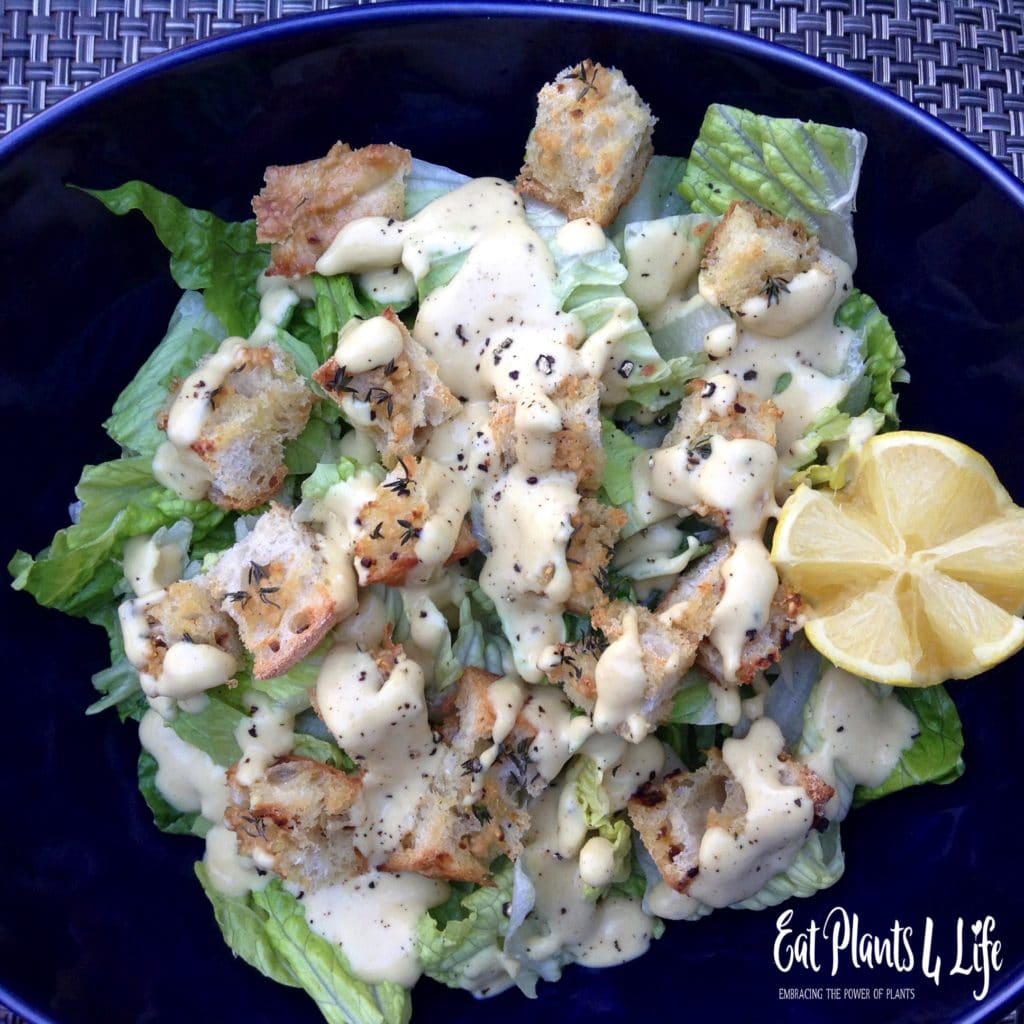 It's thick, 'cheesy,' lemony, tangy, and super easy to make. In my house, it's preferred over regular Caesar dressing – – no lie!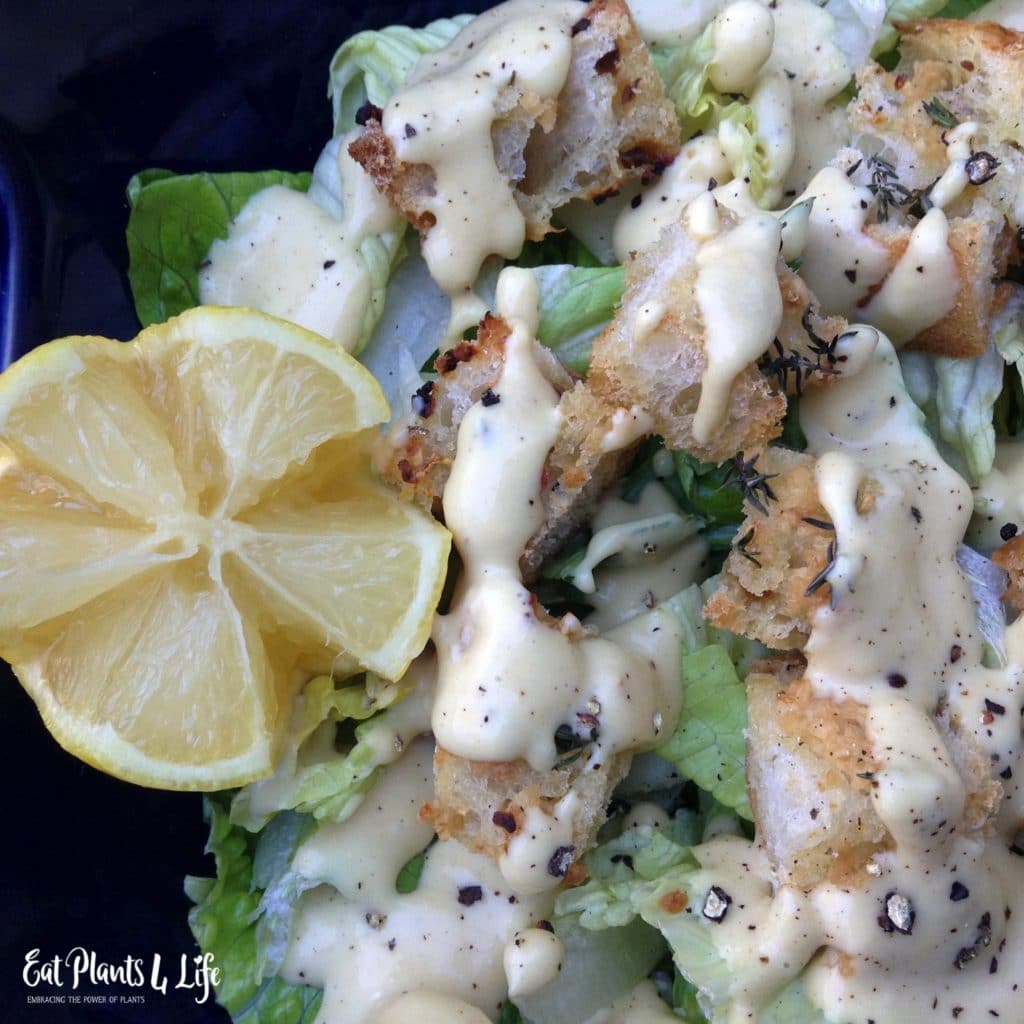 Your salad experience will never be the same. This one will have you yelling,
"Bring on the Romaine!"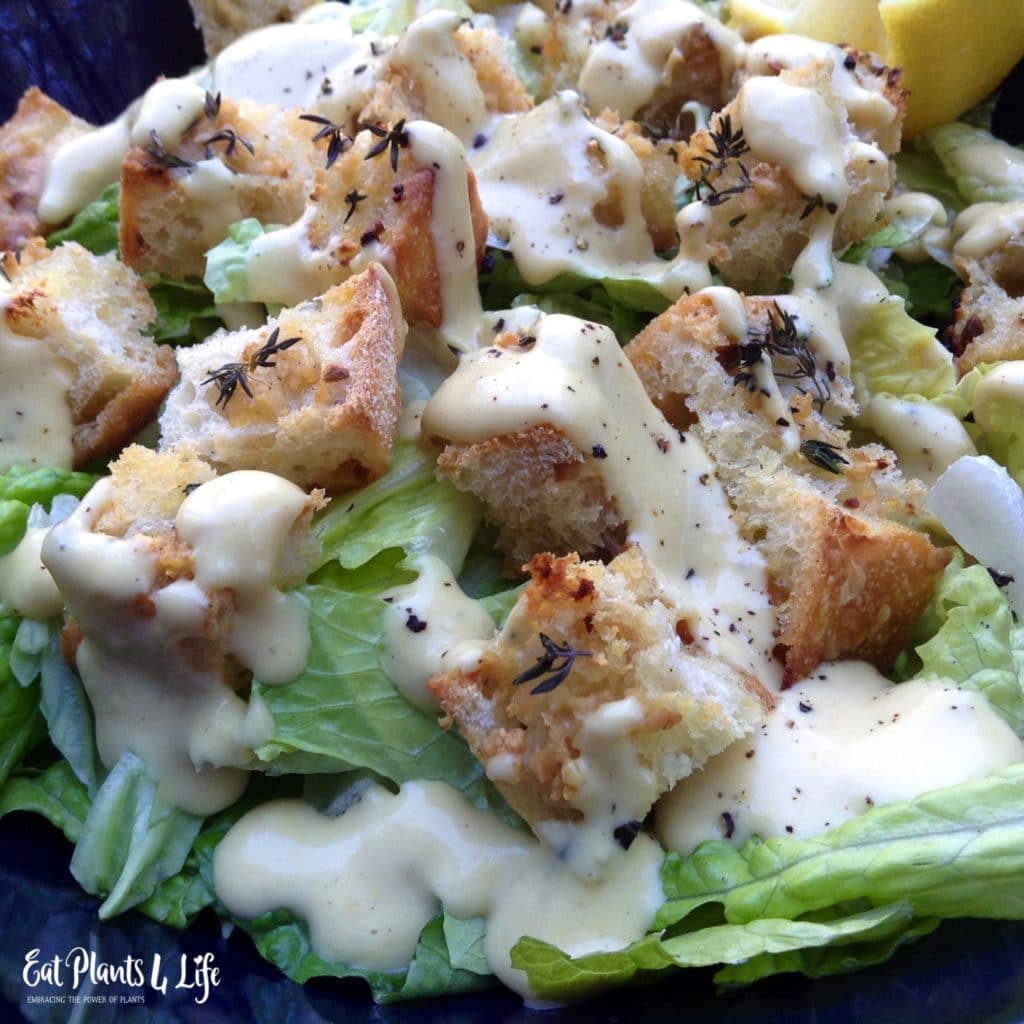 At thick and creamy, dairy-free salad dressing that tastes just like the traditional version. Nutritional yeast create a cheesy flavor while the mustard and Worcestershire are the key ingredients that give this healthier, plant-based version a reason to bring on the Romaine!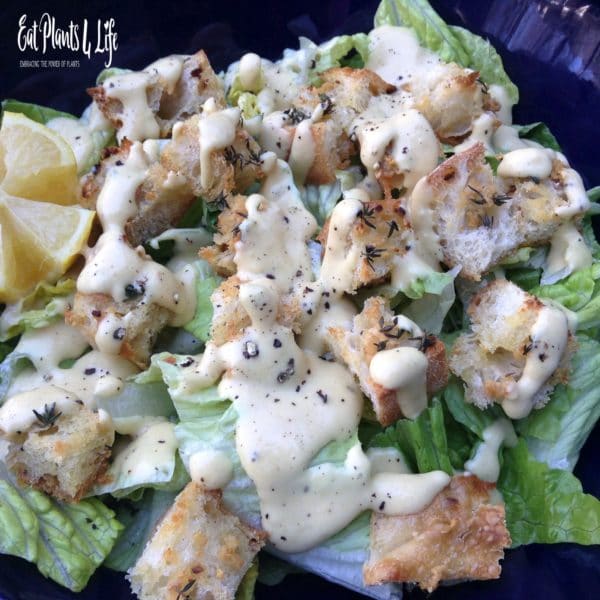 | | |
| --- | --- |
| | |
Blend all ingredients in a food processor or blender.

Pour over romaine lettuce.

Add homemade croutons and more cracked pepper.

Store unused portion in an airtight container.

Refrigerate for up to 3 days.