I looooooove Asian cuisine! 
Whether it's Chinese, Thai, Japanese, Korean, or Vietnamese, becoming a Plant-based Warrior doesn't mean you have to give up your favorite Asian flavors. Most traditional Asian dishes can be prepared without the inclusion of meat or dairy.
As a matter of fact, it's actually easier to navigate and select a plant-based option or tailor a meat-based dish on an Asian menu than on a typical American menu.
When I'm travelling and have limited access to Vegan-friendly restaurants or fast-food chains, I know that my go-to is an Asian restaurant. Asian fare is typically more accommodating for Plant-based Warriors and can be customized by simply eliminating the meat and adding in more vegetables. Butter and milk are usually not an issue and the use of fresh vegetables is already a staple on the menu.
When I was an omnivore, my favorites were the sweet and spicy meats that were marinated in or incorporated the use of: teriyaki, sweet and sour, hoisin, sweet chili, Thai peanut, sweet and spicy Polynesian, Asian barbeque, and orange and ginger dipping sauces and/or glazes. 
If it was sweet and spicy, it was fair game!
My all-time favorite was either teriyaki or sesame beef or chicken with vegetables and fried rice. This dish is nothing more than perfectly marinated and sautéed protein and vegetables. So, instead of consuming animal protein, why not replace it with a plant-based protein?
EP4L's Sesame Tofu Stir-fry is my personal take on a classic Asian flavor.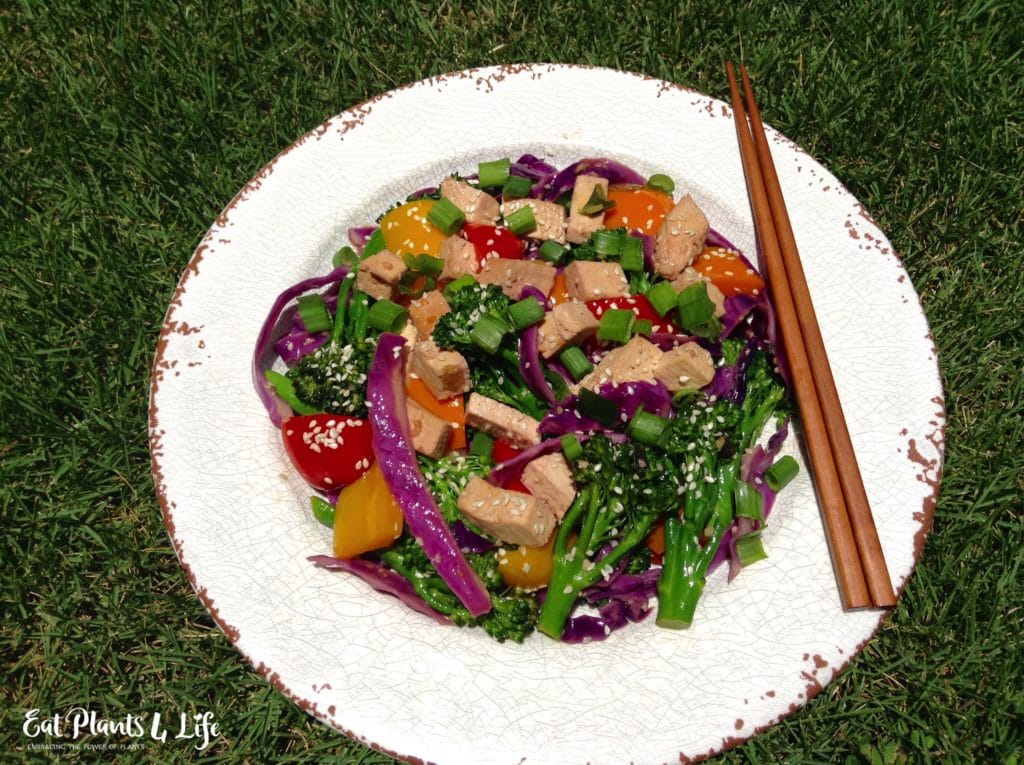 I don't miss the meat because tofu is known to mimic any flavor you add to it.
In my Sesame Tofu Stir-fry, tofu cubes generously swim in an eclectic mix of traditional Asian flavors such as sesame oil, green onions, ginger, soy sauce, garlic, and pineapple juice. Next, they're stir-fried with colorful vegetables and topped with sesame seeds.
You won't miss the meat when it comes to texture, taste, and the amount of protein. What you will miss out on is the addition of saturated fat, sodium, cholesterol, and calories that are notorious in this dish when meat is added to the mix.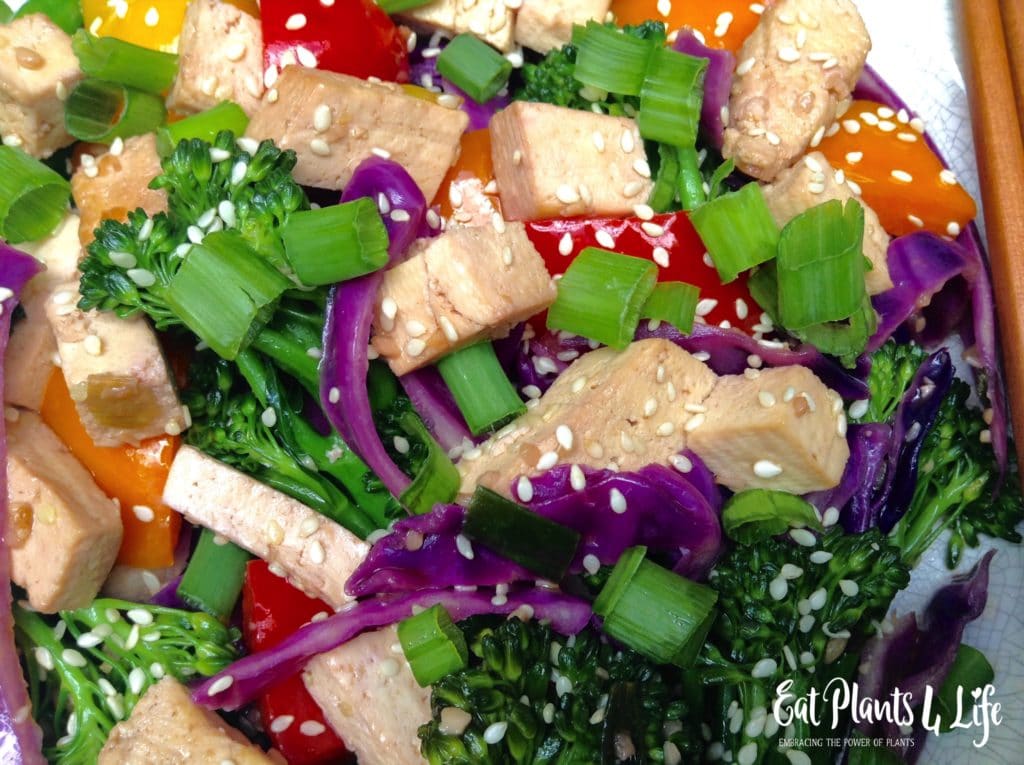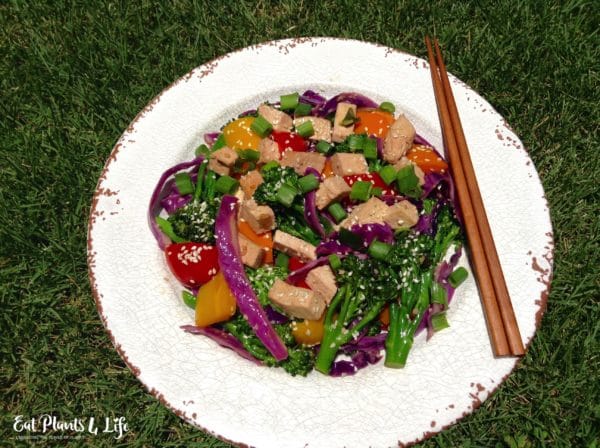 Tofu Marinade Ingredients:
| | |
| --- | --- |
| Tofu Marinade Ingredients: | |
Remove block of tofu from packaging and drain. Place block between two clean dish clothes and gently press out excess liquid. Slice tofu in half across its belly, separate, and press excess liquid out of each individual section. Cut tofu into cubes. Set aside.

Place remaining marinade ingredients in a gallon-size Ziploc bag or glass bowl. Mix thoroughly.

Add cubed tofu to bag. Be sure to coat the tofu.

Or add cubed tofu directly to a large bowl.

Secure bag or cover bowl and place in refrigerator overnight, or at least 2 hours. Rotate/flip bag or stir in bowl at least once during this process (halfway through if possible).

Heat oil on medium-high in a wok or large skillet. Add marinated tofu, broccolini, and peppers. Stir-fry until vegetables are slightly tender. Sprinkle with sesame seeds and cook an additional 2 minutes.

Serve immediately as is or over a bed of your favorite cooked grain.