When I first became a Vegetarian, I was leery about exiling some of my favorite non-Veg favorites. Topping the list was a classic turkey sandwich. I must have eaten a loaded, roasted turkey sandwich at least twice a week way back in the day. And during the holiday season, I devoured them even more often.
I gave up "the bird" (painstakingly at first) and switched to grilled cheese to appease my love affair with the ideal sandwich. This was not an easy compromise at first as texture and bite were key considerations.
Gourmet grilled cheese sandwiches became the anecdote to my sandwich dilemma, and soon after, texture and bite considerations were long forgotten and replaced with the ooey-gooeyness of a melted, buttery Havarti, smoke Gouda, or sharp Cheddar.
Then, I became dietarily enlightened once again with Veganism and decided that just as I had given up "the bird," I too, could banish "les fromage."
Today, nothing comes between my bread but hummus.
The popularity of hummus has grown exponentially recently. It's readily available in the grocery store, easy to make from scratch, is loaded with protein (making it an excellent meat replacer), and can be morphed into a variety of flavors by simply adding fresh ingredients.
I've always been a sucker for a spicy, garlicky, or fruit-flavored hummus. Just adding mango, sun-dried tomatoes, lime, or pineapple to a basic recipe can make all the difference.
Even switching up the beans can kick it into high gear. Who says you have to use chickpeas or pine-nuts? Black beans and black-eyed peas also make a great base for hummus. Click the recipe titles to discover EP4L's Roasted Pepper Black Bean Hummus and Black-eyed Pea & Zucchini Hummus from earlier EP4L posts. Then, try my latest twist on classic hummus.
It's my crowd-pleasing, kid-lovin' Smoky Sweet Potato Yummus.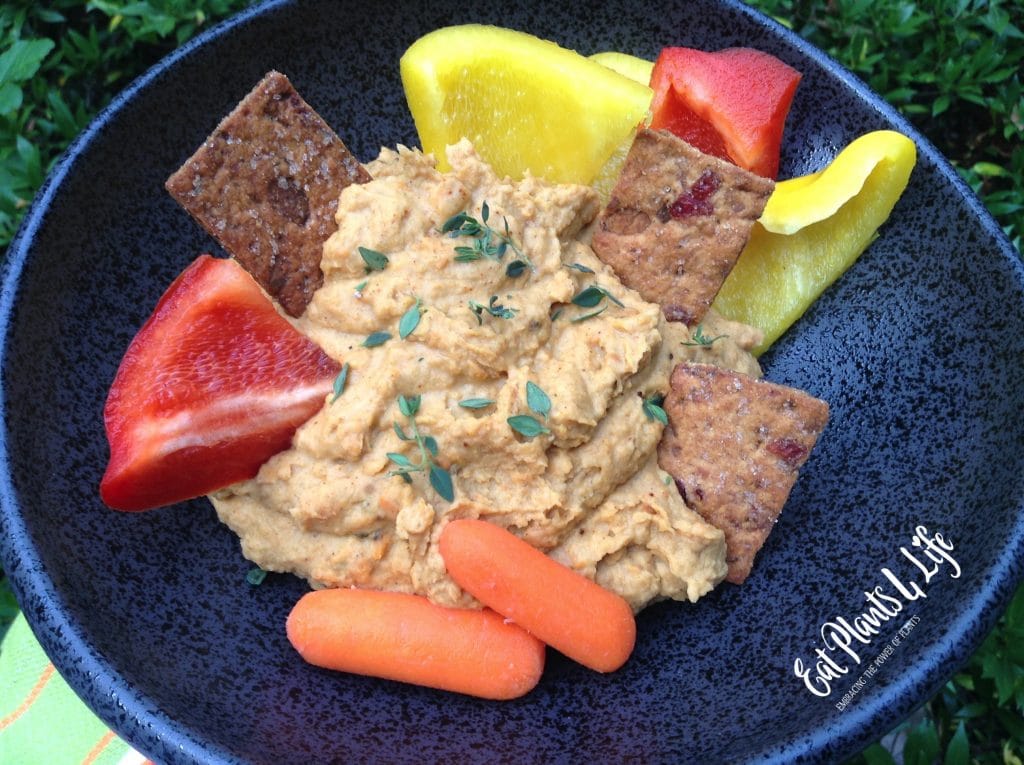 This has to be my favorite sandwich spread and promises to deliver on delicious! 
Sweet potatoes are the champion in this creamy dish. There is a hint of sweetness and smokiness that can only be uniquely captured on a cracker, carrot, or in a sandwich. I named it Yummus for obvious reasons. It won't last on that serving dish so double-up!
Smoky Sweet Potato Yummus  is definitely worthy of setting up camp between my bread slices.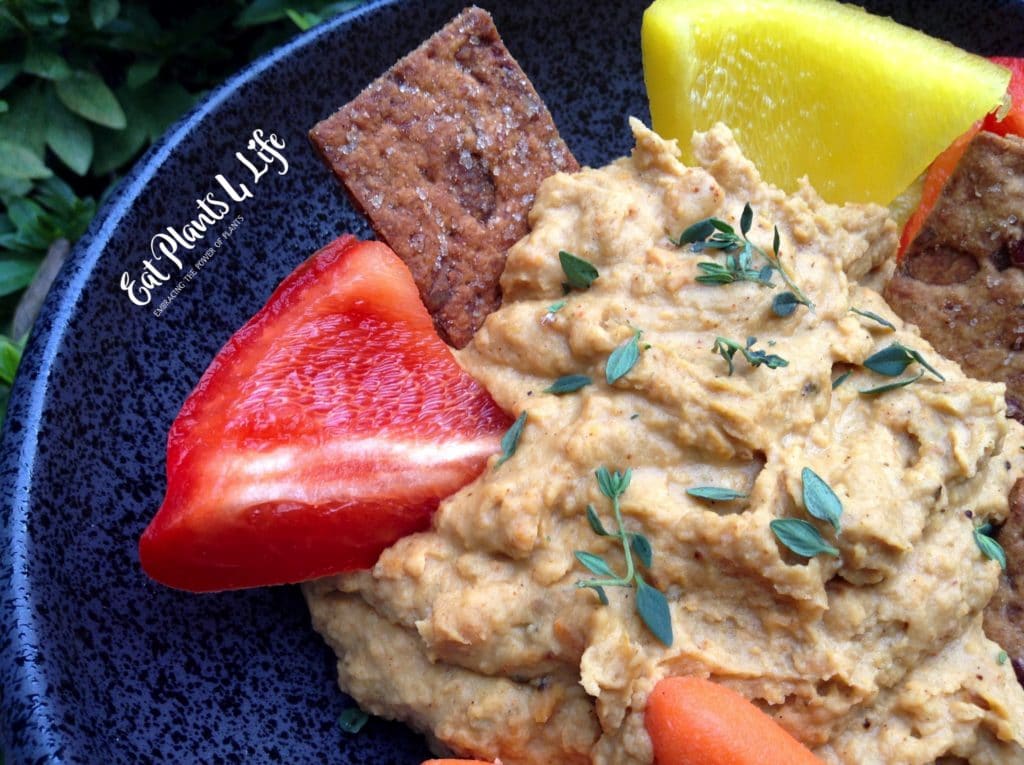 Check out this easy recipe video for an amazing appetizer: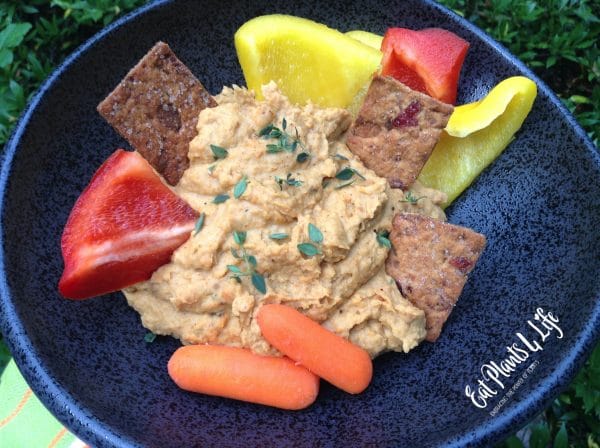 | | |
| --- | --- |
| | |
Preheat oven to 400 degrees.

Wash and peel sweet potato. Chop into 1" cubes. Toss in oil and garlic. Roast in oven until sweet potato is tender (about 30-40 minutes). Cool slightly.

Place beans, roasted potato/garlic, tahini, brown sugar, cinnamon, and cumin into a food processor. Process until smooth, adding water as needed in order to achieve desired texture. I usually end up adding the entire ¼ cup.

Add salt, adjusting amount as needed.

Enjoy with your favorite crudités or as a sandwich spread! Yum!
*Tahini is ground sesame seeds. It serves as a staple if you like hummus. It's found in all major grocery stores. It can be costly, but has a long shelf life and will last you a long time.