Souptember (September) is one of my favorite months. My husband would like to believe it's because it's his birthday month, but it's actually because it marks the start of my favorite season – Fall.  And the other reason? It just so happens to be National Potato Month!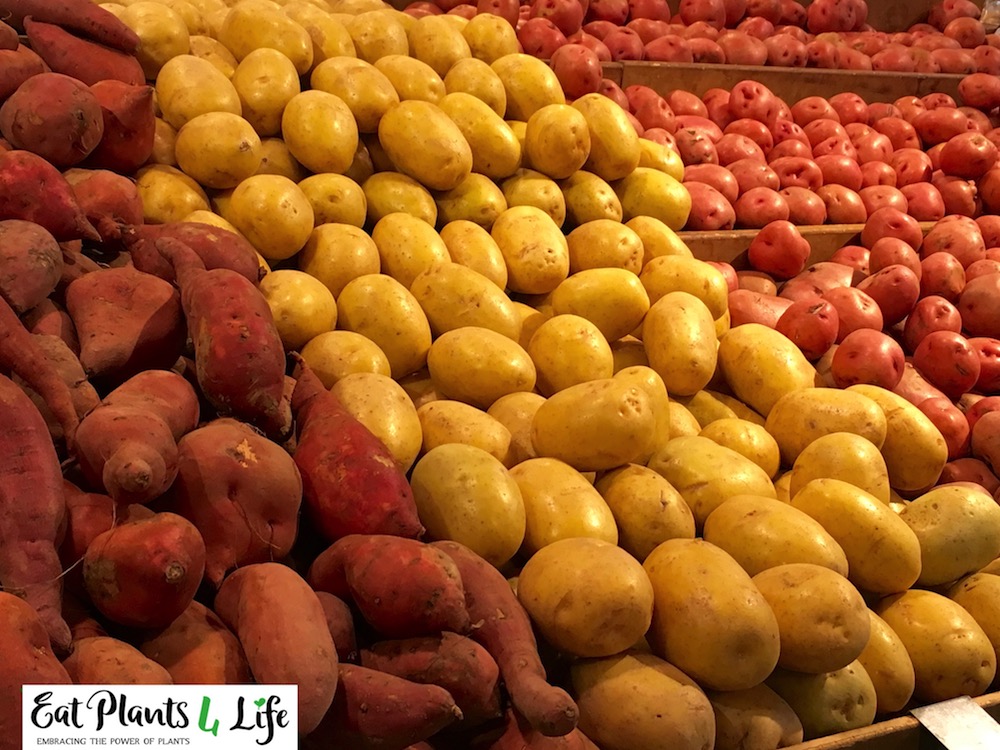 I adore potatoes so much that if they were restricted on a Vegan diet, yours truly would not be Vegan. Potatoes (white in particular) get a bad wrap for their high carbohydrate numbers, but you can't ignore the fact that they're low in fat and high in vitamin C (70%), B-6, fiber and potassium. These starchy spuds usually become unhealthy in their preparation. Loading them with cheese, sour cream, butter and meaty chili can make them a disaster for the heart and on your hips. So, let's not exile this rich, filling, and versatile spud – – embrace it!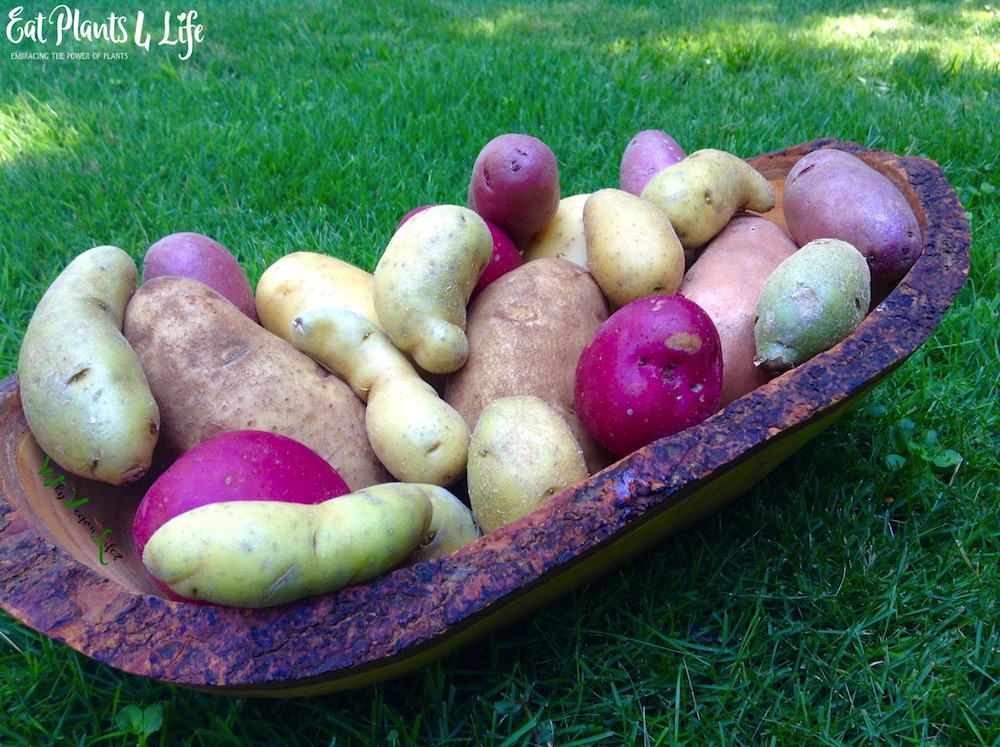 I decided to embrace National Potato Month and the start of my favorite season with a savory dish that exemplifies the comforts often associated with cooler weather – – soup!
This Rustic Potato Leek Soup was a hit in our house. Yes, I won the kids over and was introduced to a new root vegetable. Reminding me of green onions on steroids, mild-flavored leeks are a perfect addition to salads or in this case – soups. They're also a great source of vitamin K and A, Iron, Manganese, and Folate.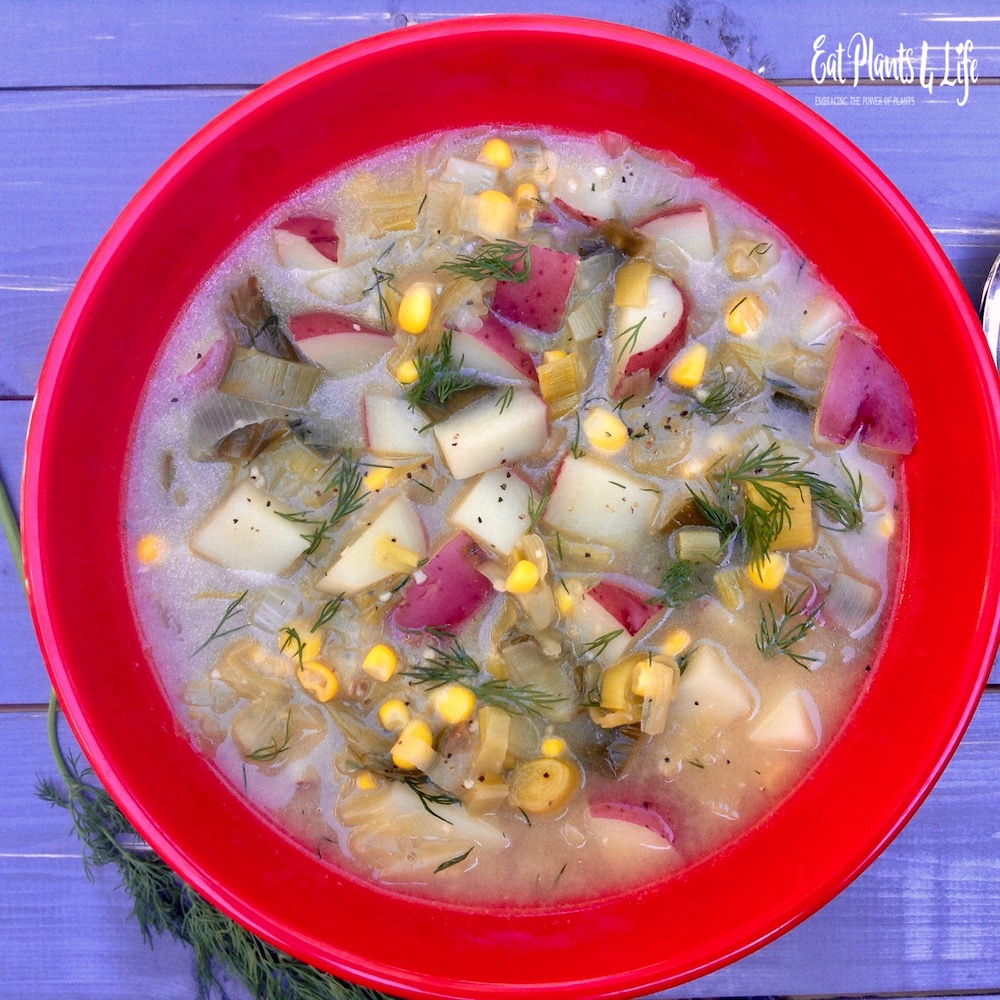 This recipe calls for three stalks of leeks, which will look like a humongous amount, however leeks sweat and break down a great bit during the cooking process.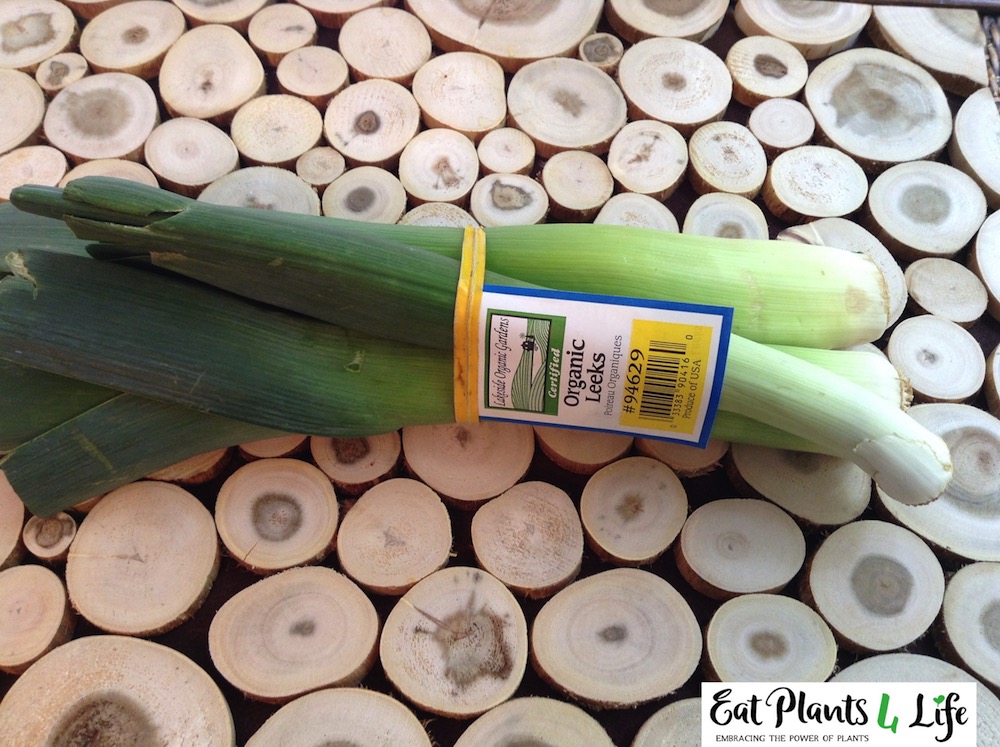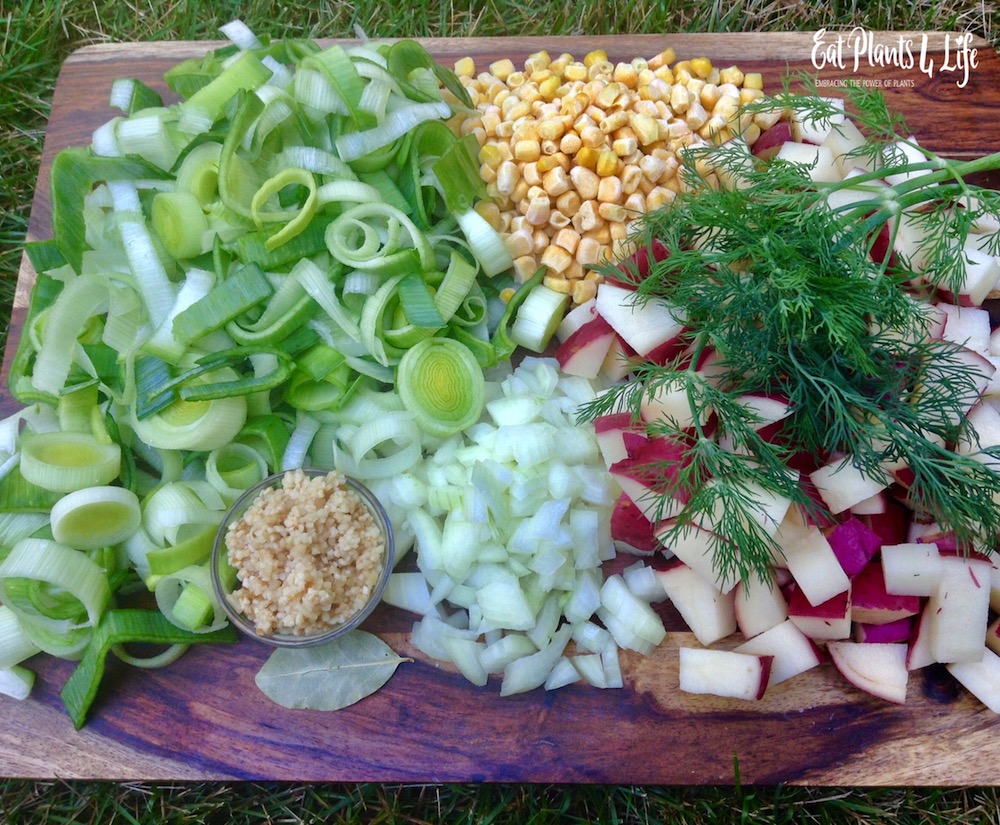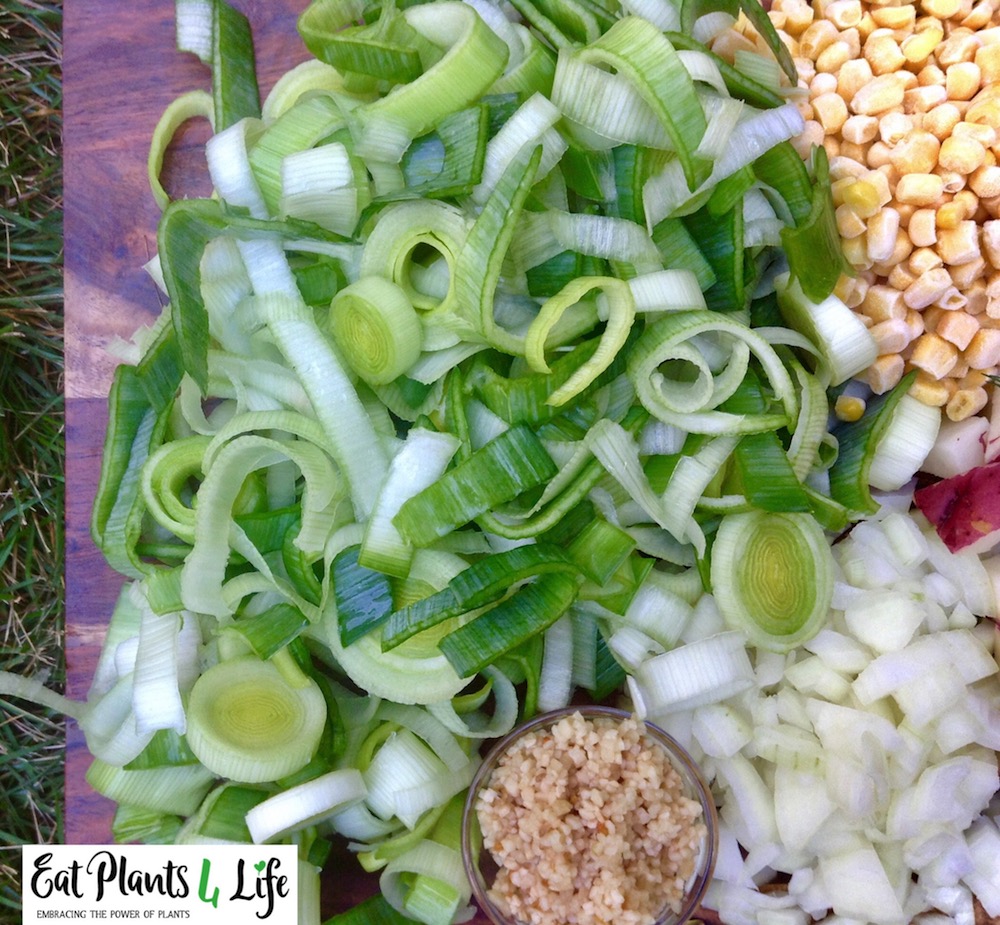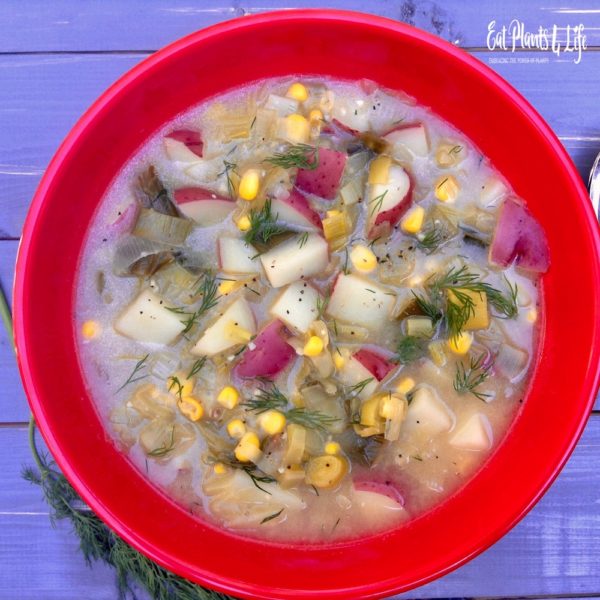 | | |
| --- | --- |
| | |
Heat oil over medium heat in a large soup pot.

Add onions, leeks, garlic, and 2 tsp. of salt. Cook for 7-8 minutes or until onion is translucent and leeks are soft.

Add potatoes, corn, bay leaf, and broth. Bring soup to a boil. Reduce heat to medium low, cover, and cook until potatoes are tender (about 35 minutes).

Add rice milk and dill. Simmer uncovered for 5 more minutes. Season as needed with salt and pepper. Discard bay leaf before serving.
Loosely adapted from Whole Foods Market Recipe Collection
*Wash leeks before and after chopping as dirt loves to hide in the leaves.
EP4L Tip: If you're a baked potato fan, try adding smashed avocado or pico de gallo to your baked potato instead of butter while maintaining the integrity of the potato's healthiness.