I've been waiting for the start of the Spring season since Santa flew back up the chimney. I miss my flip-flops, not having to wear a coat, and mostly importantly, my Spring Cleaning ritual. I know –  the term Spring Cleaning is very cliché, but just like New Years is traditionally the time to spruce up your diet, the start of the Spring season is my time to spruce up the house – room by room.
Besides giving the house a major cleaning overhaul, I'll purge the junk we managed to needlessly collect over the course of a year. This includes abandoned toys, clothes the kids have out grown, and the so-called random stuff we thought we just might need if we're ever stuck on a desert island or if there was ever a zombie apocalypse. These items always make their way to that "special closet" or "junk drawer" collecting dust. This week, however, it has got to go!
Spring Cleaning the pantry is next and is my favorite task. It entails scouring my pantry for expired grains, beans, nuts, spices, etc., so that I can then restock it with Vegan Pantry Staples or must-haves to keep on-hand for easy access and convenience.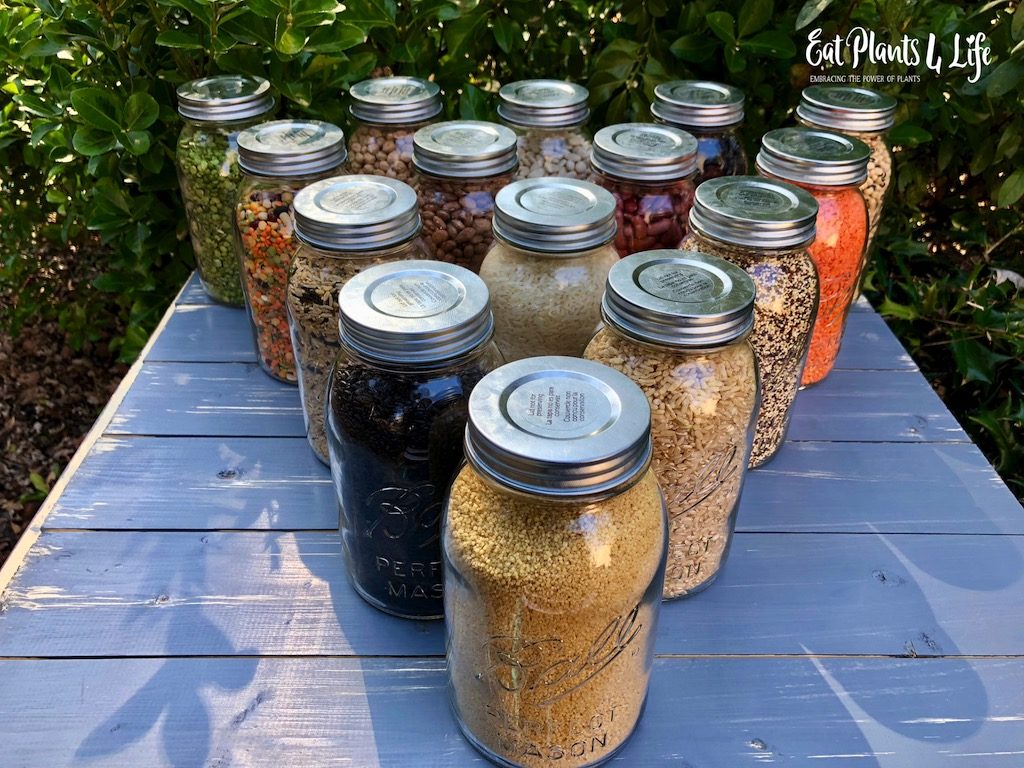 Each year, EP4L's Vegan Pantry Staples list is updated as I discover new and exciting Vegan-friendly products for easy, plant-based meal prep. For example, this time last year when I posted my list of Vegan Pantry Staples, my new cooking companion, "aquafaba" was not included on the list.  Now that I know that aquafaba is a cooking gem, I never want to run out of it. It has earned premium shelf space in the pantry.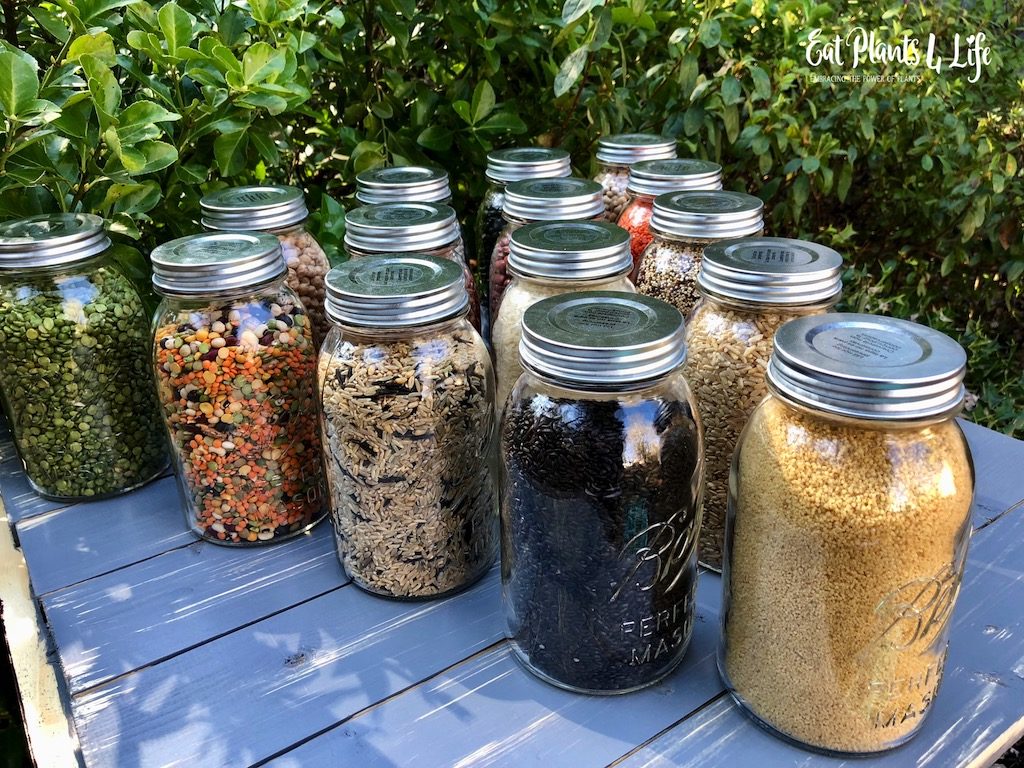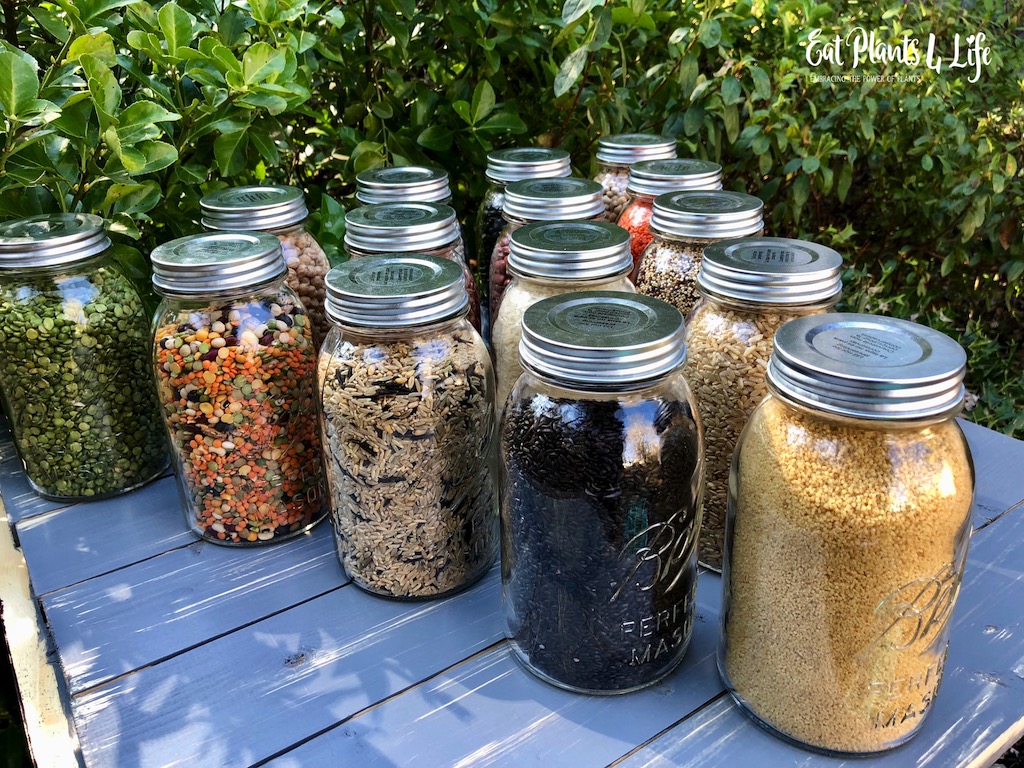 This week, I am reposting the updated version of EP4L's Vegan Pantry Staples so you will be able to either purge the expired items and stock up on Vegan essentials, or to simply motivate you and your Vegan kick-start!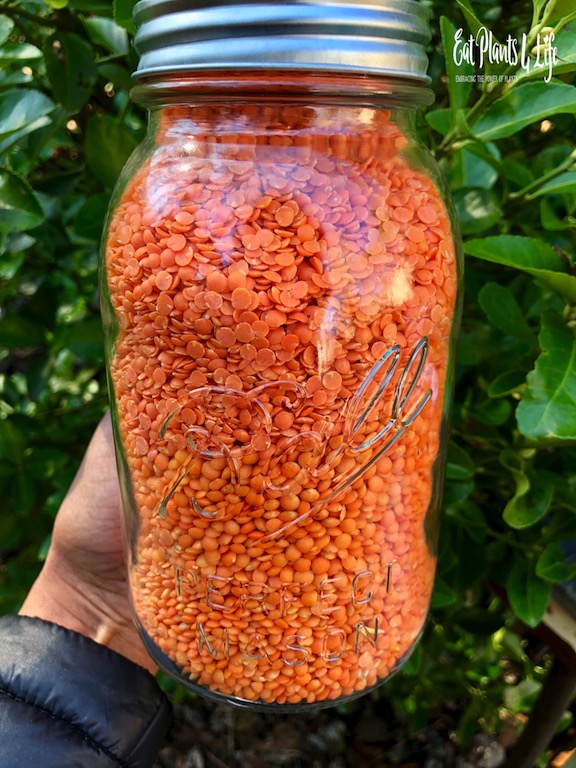 The list serves as a simple guide and can be downloaded for a convenient, printable version that you can take directly to the store. I've also included a quick video tip for storing your beans or grains that you buy in bulk quantities in order to save money.  It's a helpful, environmentally-friendly tip that will also keep your pantry clean. Check out the video, then click the convenient Amazon links to get the items mentioned in the video:
12 Ball Mason Jar with Lid – Regular Mouth – 16 oz by Jarden
ScotchBlue Painter's Tape, Multi-Use, 1.88-Inch by 60-Yard, 1 Roll
Next, click the pdf link below for a convenient, printable copy of EP4L's list of Vegan Pantry Staples and use it as a guide or starting point in your Vegan journey or Spring Cleaning.
Next week, I will be posting Spring Cleaning – Part 2: A Cheap Vegan Lunch. I will be featuring a quick, easy, time-saving, budget-friendly, and protein-packed Vegan lunch recipe that you will be able to prepare on Sunday and take to work Monday through Friday. It's a healthy Sunday meal prep option that will cost a little more than $2 per day. It's a cheap a cheap Vegan meal that costs less (and is waaaaaaay healthier) than a Big Mac! Stay tuned for that and get cleaning. Spring is finally here!
Vegan Pantry Staples PDF (printable-version)