It's official. I've become a Stranger Things junkie. Have you heard about it or seen it yet? It's the Netflix Original Series that recently released its second season. Stranger Things is like The Goonies meets The X-Files. I just finished Season 1 and I'm hooked.
I won't give you the details about the show because  I know how irritating it can be when the media airs their puff piece about a successful show – televising T.M.I. and revealing more than necessary to the audience. So, there won't be any spoiler alerts here – just my kudos to Netflix and the cast for keeping me on the edge of my seat.
I can't wait to binge watch Season 2. What do you do when you binge watch anything? What else – eat. You have to have all of your key snacks on deck when a television marathon takes place.
My favs are of course popcorn, which I like to have topped with Nooch (aka nutritional yeast). It turns ordinary popcorn into 'cheesy' popcorn. Vegans love it! I use it in many of my recipes to not only add a 'cheesy' flavor but a boatload of B-12. As a Vegan, it is the only vitamin we tend to be deficient, so I try to it incorporate in a lot of dishes. Add it to your popcorn for a burst of flavor.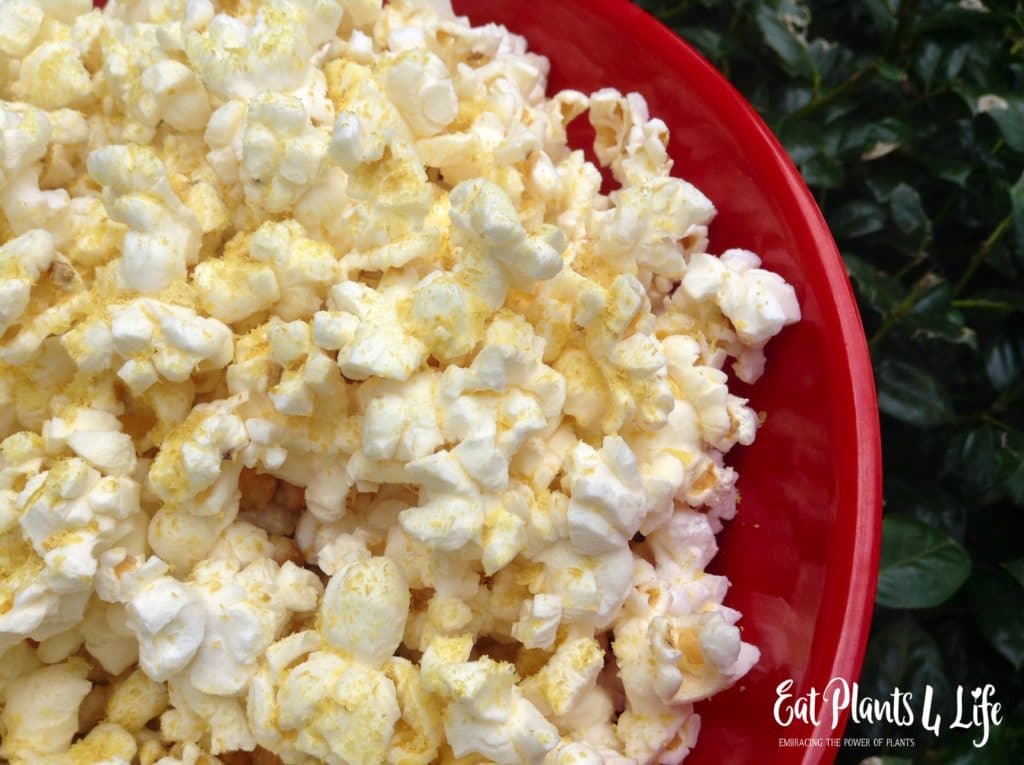 Next, I have to have some sort of protein snack that will sustain me for ultimately 8 hours of rainy day television. For me, that can only be my Spiced-Cashews, which I posted about last month. If you missed that post, which featured my Smoky Chile-Roasted Cashews and Chipotle-Lime Roasted Cashews, click the title links or pics to check them out!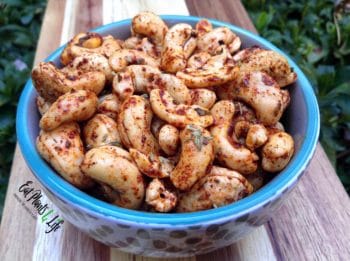 Now that we've covered our protein, I'll be in the mood for something sweet and decadent. EP4L's Mint Chocolate Avocado Pudding will do. Inspired by a scene in the Stranger Things Season 1 Finale episode (no spoilers here), I've created a rich, velvety, chocolate pudding that also happens to be dairy-free.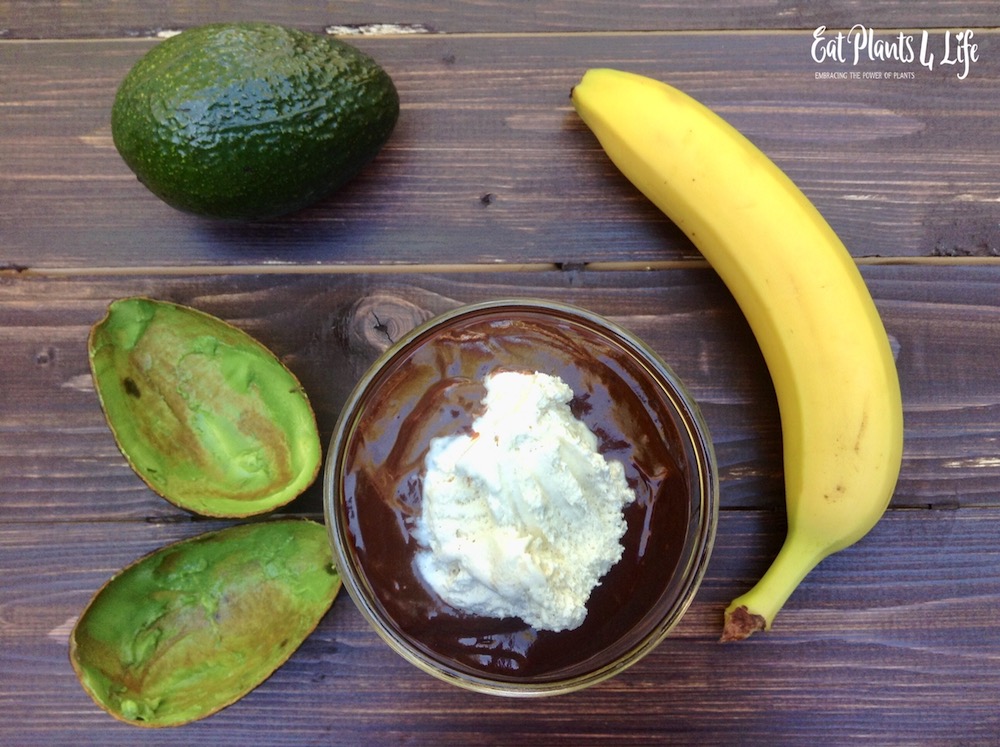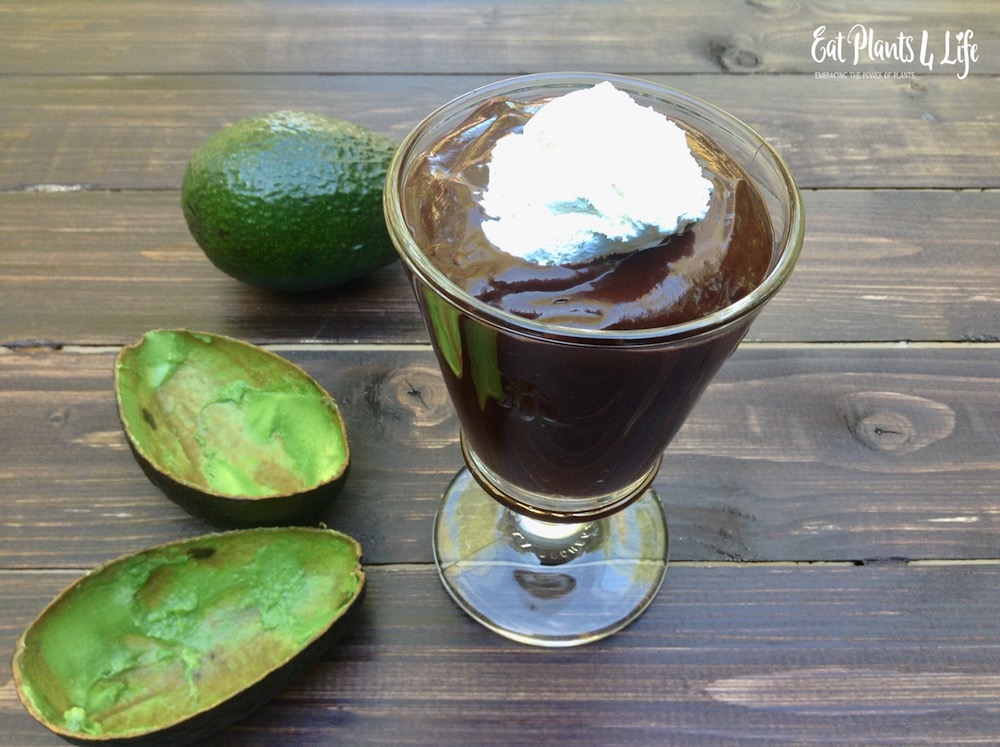 Growing up, I LOVED chocolate pudding. My mom unknowingly stocked the fridge with JELL-O pudding. I remember loving the chocolate/vanilla swirl flavor. The unknowingly part of that statement comes into play when you flip the package and read the ingredients. This seemingly harmless treat, is loaded with its own list of "stranger things" like: hydrogenated oils, artificial colors (yellow 5 and 6), artificial sweeteners, sucralose, sodium alginate and acesulfame potassium (whatever those are), and a host of other alien-like ingredients.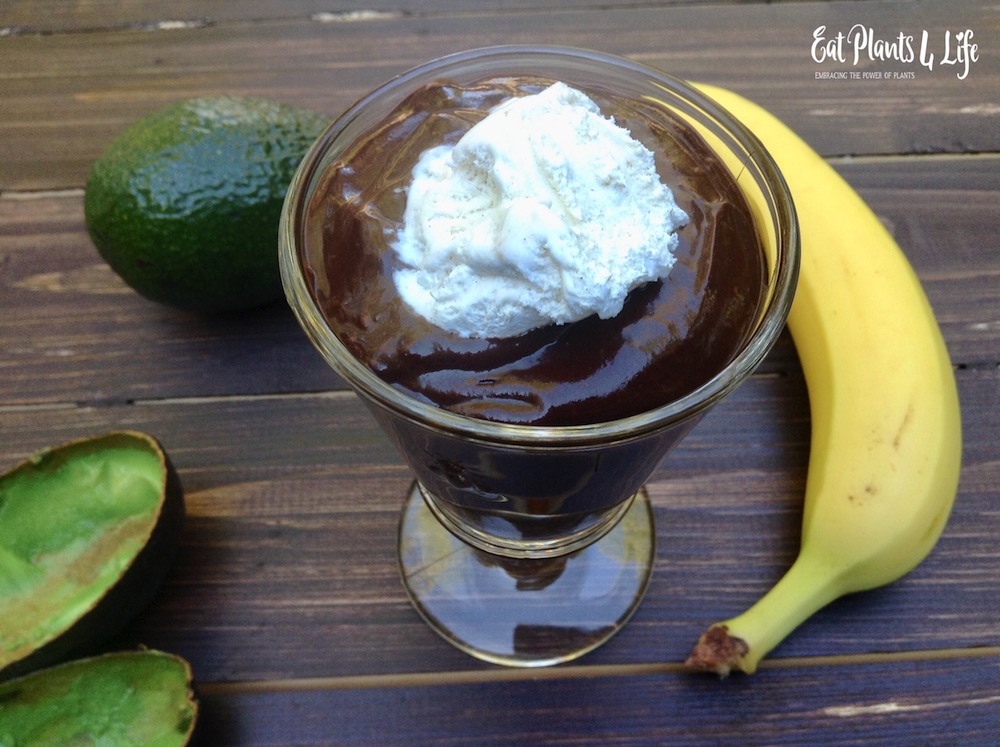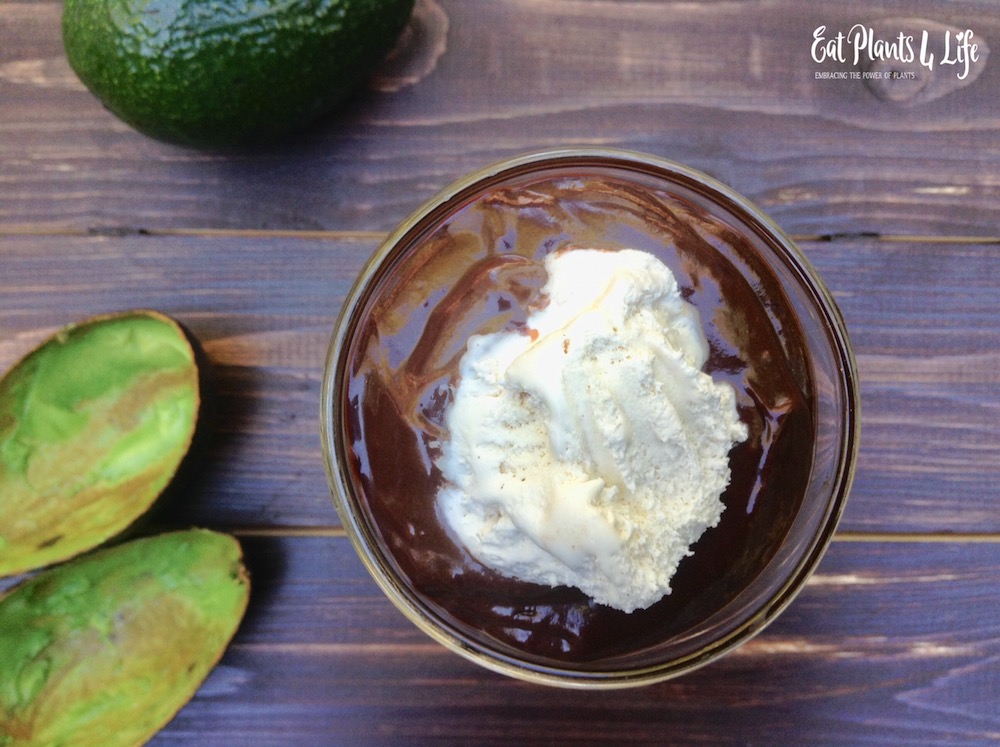 Mint Chocolate Avocado Pudding has all natural ingredients like heart-healthy avocado as its base, potassium-rich ripe bananas as a sweetener, and what else – cocoa powder to give it that chocolate taste.
I added the flavor of peppermint (extract) as a holiday bonus, but it's totally optional and can be substituted with another flavor like orange, cherry or vanilla extract. This recipe is a perfect treat to add to your kid's lunchbox. It's so healthy, I'd even serve it to them for breakfast!
Now I have the snack department covered and I'm ready for my Season 2, Stranger Things binge watching. Other than the snack options listed, my advice for watching this show is simply this:
Don't watch Stranger Things while running on a treadmill.
I unknowingly watched the first episode while running on my treadmill and, well, ended up sprawled out on my floor – no spoilers here! Enjoy!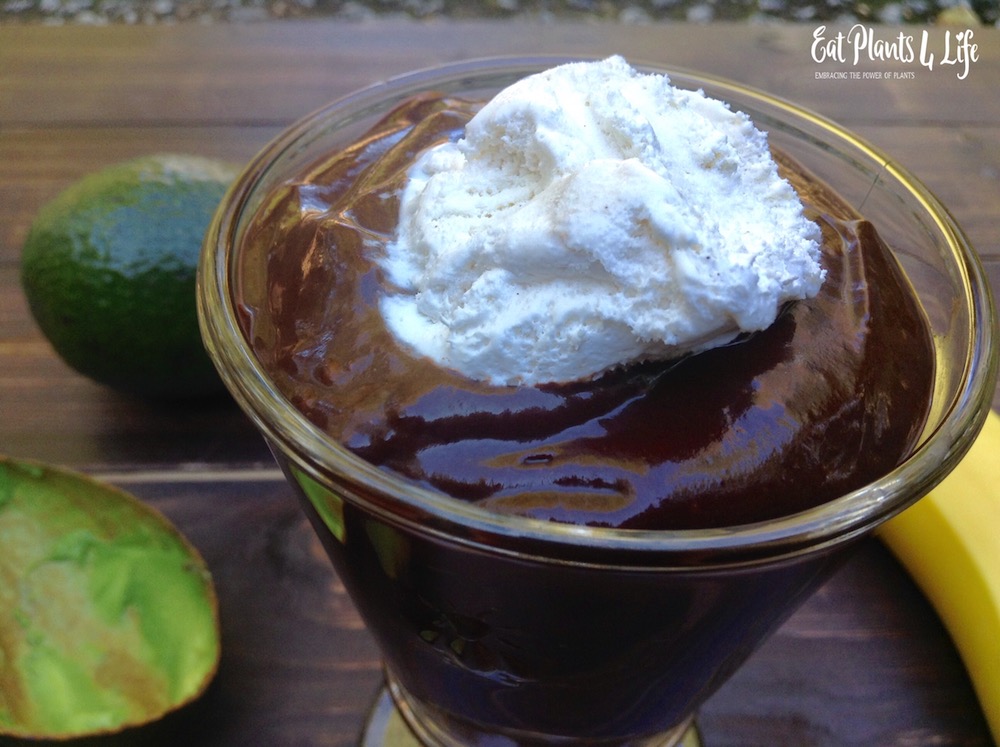 This recipe is the best of both worlds - a sweet, Vegan treat AND a healthy one to boot! Heart-healthy avocado is combined with cocoa powder and sugar to create a rich and creamy, dairy and egg-free treat. Add a ripe banana to add potassium and fiber. The kids will LOVE it! It's so good, you can score major points and serve it for breakfast!!!!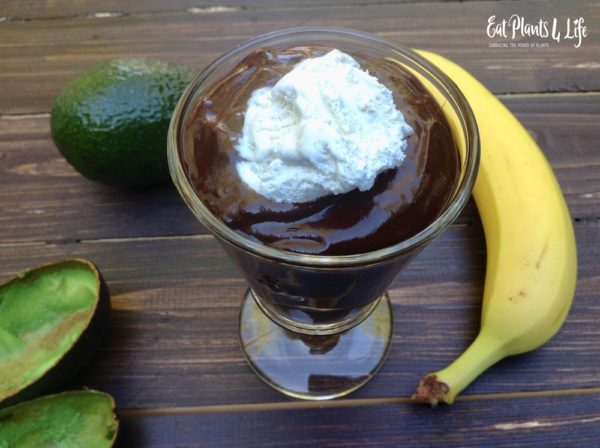 | | |
| --- | --- |
| | |
Instructions
Combine all ingredients in a food processor or blender. Blend until smooth and creamy.

Top with dairy-free whipped cream. Refrigerate unused portion for up to 3 days.

Enjoy!
Recipe Notes
You can also add cinnamon if you prefer that flavor; however, it's best to use vanilla extract instead of peppermint extract if you prefer cinnamon.
*Banana is an optional ingredient. You can always make this without the banana, taste it, and then add the banana to the food processor and combine. The banana gives a slightly sweeter and slight banana flavor.