The key to a great veggie burger is texture, texture, texture! If you're going to give up the beef and/or turkey, you at least want to preserve the true essence of an American classic – and that's the bite. I think I may have found that essence in a plant-based version. Not only is it meatless and delicious, it also happens to be pretty healthy.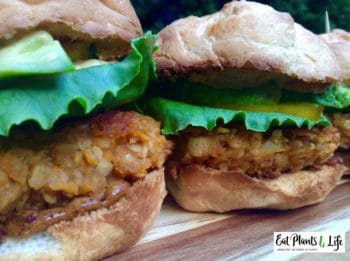 We've heard countless rave reviews for the sweet potato. Growing up, it wasn't a staple in my household. I only saw sweet potatoes during the holidays. Usually, it was prepared as a butter and sugar-laden, savory sweet potato pie or as a candied side dish served during a Thanksgiving or Christmas meal. It wasn't until I became a vegetarian adult did I fully learn about this starch's many health benefits. So, what is it about the sweet potato that has earned its rank as a superfood?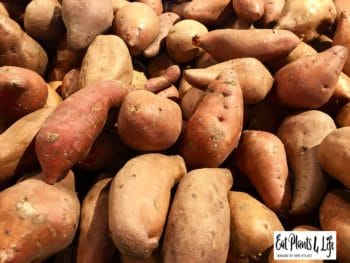 The antioxidant-enriched, anti-inflammatory nutrient sweet potato is loaded with beta-carotene (hence the orange colored flesh) and is a great source of B vitamins, potassium, fiber, vitamin C, biotin (hair, skin, and nail, support), and magnesium. Although it's a starch, the sweet potato won't raise your blood sugar levels – making it an essential part of a diabetic's diet.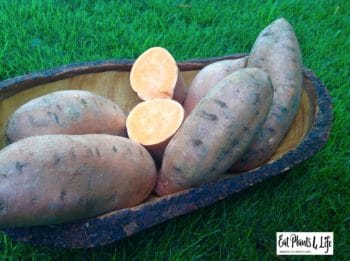 If you're strictly or mostly plant-based, sweet potatoes are particularly important to you because of their versatility. They're a great egg or butter/fat replacer in your favorite recipes. They're perfect as a dessert option or a main meal go-to. My favorite way to enjoy them is simply peeled, chopped into chunks and roasted with salt, pepper, a little oil and garlic.
I've been experimenting with sweet potatoes lately and I can't wait to share the recipes I've discovered and created with this fascinating spud – – which brings me back to the secret weapon in this awesome veggie mini-burger recipe. The sweet potato is the star ingredient, used as a binder for all of the other ingredients and giving it the perfect firm texture with a hint of crunch. It won't fall apart and has just the right amount of smoky flavor that will even win over those hard-nosed beef burger lovers. These addictive Sweet Potato Sliders are soooooo good. They have a smoky flavor and burger-like texture, and a crunchy outer-layer. Pair with my Spicy Vegan Mayo and you'll be the hit of the party!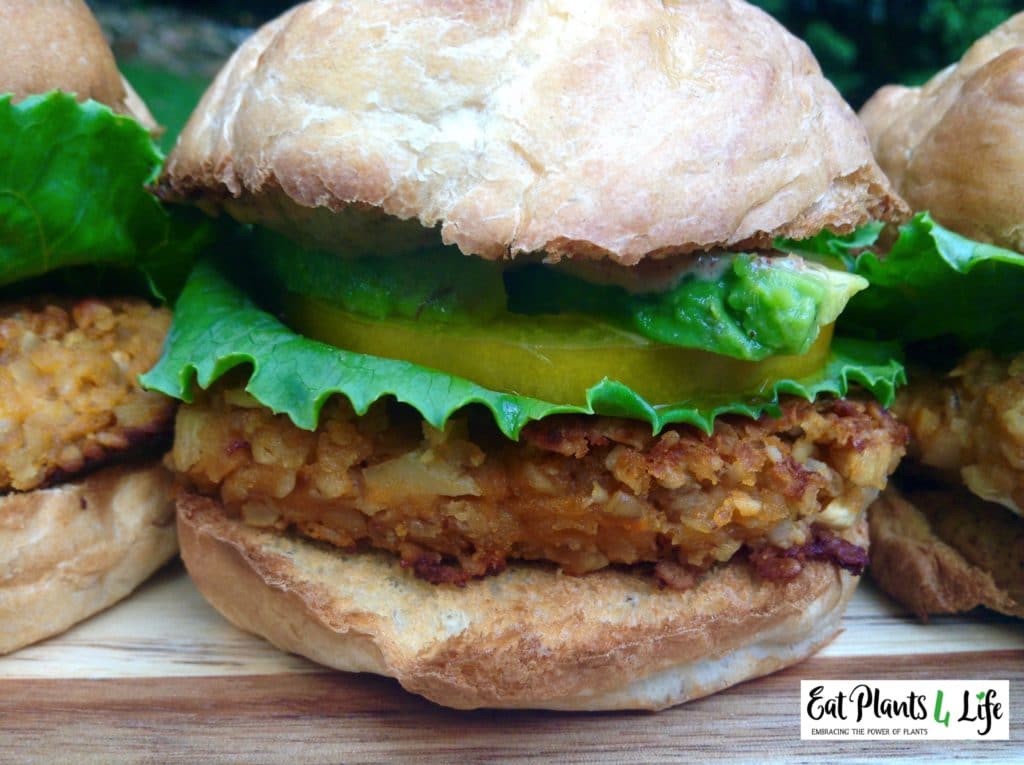 A healthy alternative to beef burgers that promises to deliver on a smoky flavor and a traditional burger-like texture. With a crispy outside, these mini burgers can be frozen for an easy, on-the-go option. Pairs well with EP4L's Spicy Vegan Mayo - egg-free of course.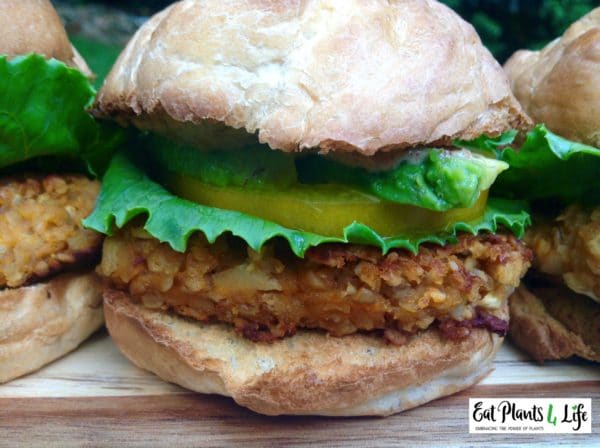 | | |
| --- | --- |
| | |
Preheat oven to 400 degrees. In a large mixing bowl, toss potatoes with garlic, roasting oil salt and pepper.

Spread out on a baking sheet and roast until potatoes are tender (about 40 minutes). Remove and allow to cool slightly.

In a food processor, blend cooled potatoes, Worcestershire sauce, nutritional yeast, red onions, and chickpeas.

Place mixture back in the large mixing bowl. Add oats and cashews and stir until well combined. Form 8 mini patties (or 4 large).

Heat a large sauté pan, over medium-high heat. Add sauté oil. Add patties and cook on both side until golden brown. They cook up fairly fast.

Serve with you usual burger fixings, including EP4L's Spicy Vegan Mayo.

Enjoy you healthy burger!
Adapted from: Clinton Kelly, The Chew
*Most Worcestershire sauces have fish or anchovies listed in the ingredients. I found a Vegan version at Whole Foods.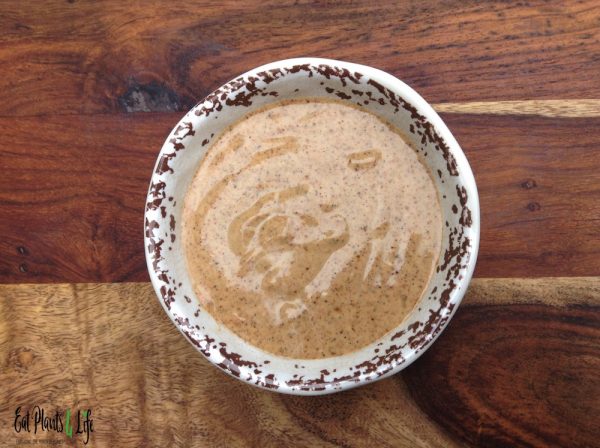 | | |
| --- | --- |
| | |