Have you ever been like me, standing in the produce section of the grocery store, trying to but not quite pulling off the art of discretion while stalking the person standing in your view of the cantaloupe or watermelon selection? If that person is you, you know exactly why you're stalking them. You have produce selection envy. The victim of your stalking seems to have their own way of selecting fruit. It's the elderly gentleman thumping the watermelon feverishly or the stern-looking, gray-haired lady smelling the naval of multiple cantaloupes.
For a long time (until I was no longer lazy and decided to Google it) I could not pick out a good watermelon (or cantaloupe for that matter) to save my life. I thought they all looked exactly alike and as along as the watermelon was big and green and it was the middle of summer, I was good to go. My grandma did tell me not to even consider buying one before July.
But, even if it were the middle of July, I would get a watermelon home and discover that it lacked that flavor that watermelon is most known for. No one wants to buy a huge watermelon and lug it home only to discover that it's about as sweet as cucumber.
Since doing my research, I've gotten a lot better over the years in my produce selecting. I do still (and out of habit) stalk the produce veterans. I can't help it. These days, however, I find produce rookies watching me. Not sure how to select a watermelon? Check out The Kitchn's Guide to Finding a Good Watermelon.
Despite my need to load up on fiber, I do occasionally buy watermelon juice from my local juicer. Don't get me wrong, I prefer eating watermelon flesh, but sometimes, the juice is more convenient, it's mobile, and eliminates the mess. I grab it when I am short on time. I pick one up before heading into the office and drink it on my commute. It's one of my favorite pre or post workout drinks. It also does wonders for the few glasses of wine I've devoured the night before (yes, I am referring to a hangover). It's great for premenstrual symptoms, like headaches. It's also the perfect, natural way to – how do I say this – loosen the bowels.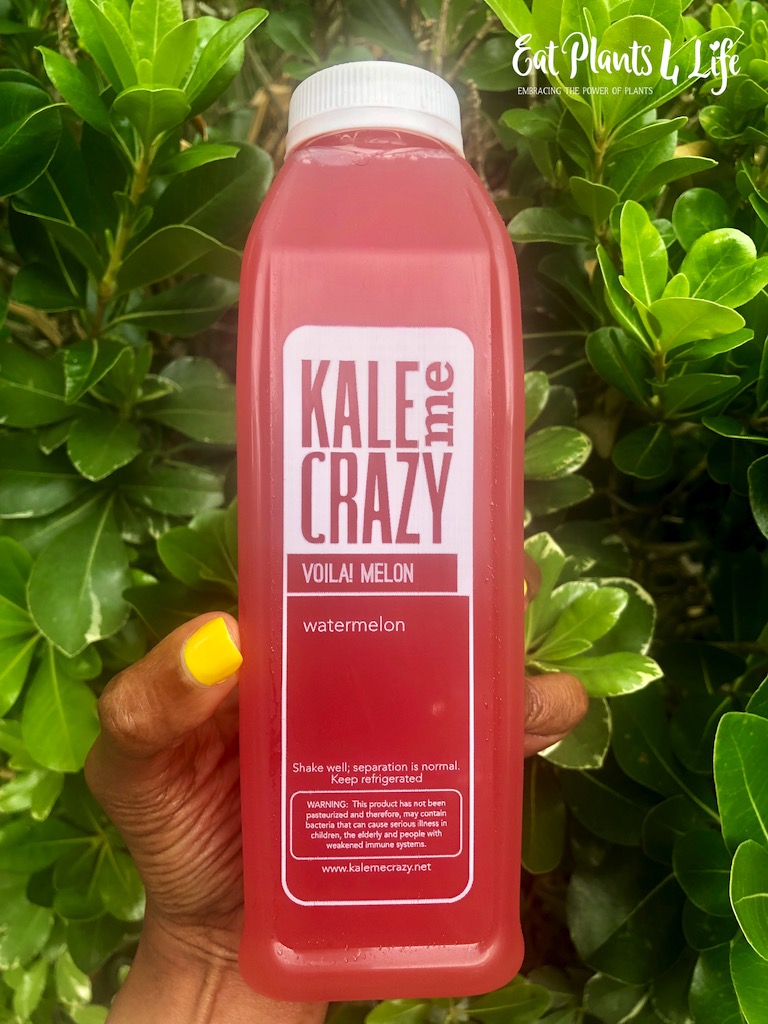 Here are a few of the other benefits of drinking pure watermelon juice:
Cleanses your organs
Helps prevent cell damage
Can help prevent cancer
Kidney flusher
Anti-inflammatory
Protects against UV damage
Protects hair and skin
Hydrates
Muscle relaxer
Helps improves digestion
Great for muscle soreness
Serves as an alkalizer
Promotes healthy eyes
Great for intestinal elimination
Diuretic
Boosts Metabolism
Great or pre and post-workout
For a complete list of its benefits and recipes, check out these links from Well and Good and Healthline or Watermelon.org.
If you still prefer to eat your fiber, check out a post I did last year, The Secret Weapon to Staying Hydrated. It features 2 watermelon recipes are awe-some. My Watermelon Bliss Salad is my favorite summer salad. It's easy, light, filling, and nutritionally advantageous! The post includes a recipe video!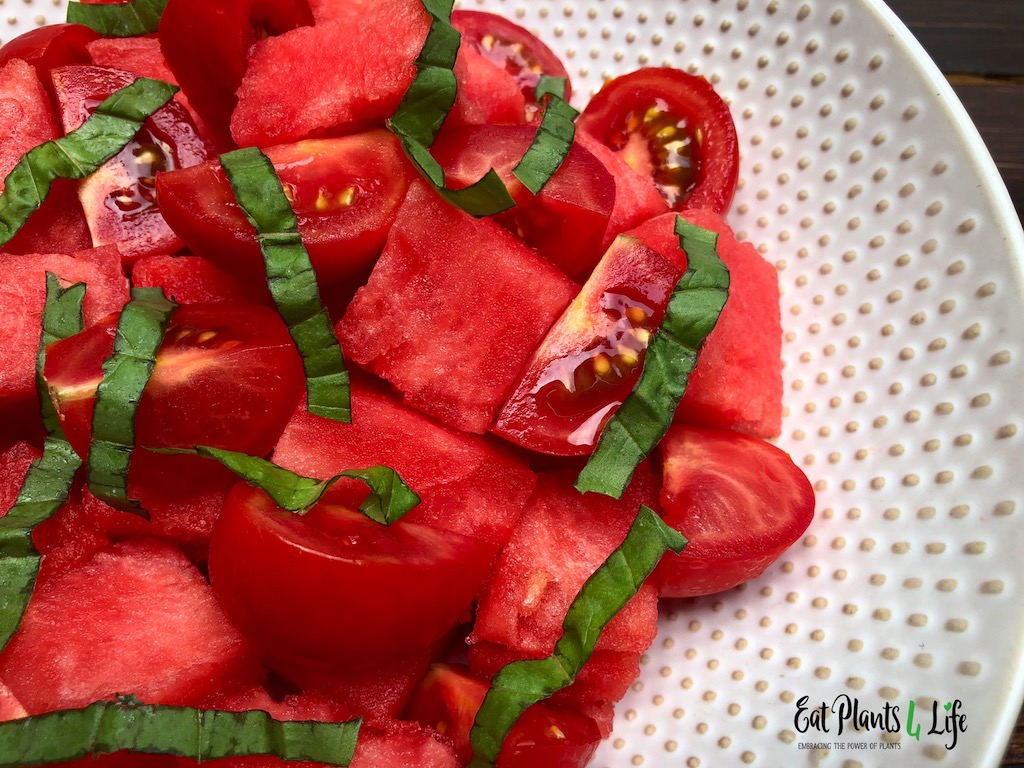 My Watermelon Cucumber Bruschetta is another summer fav. It's my go-to summer appetizer.