Does your grocery bill skyrocket during the summer months? Mine, too. And we all know the reason. The kids. When school is out, they're like the magnets on the fridge – stuck! Like gnats on a sticky fly trap, they're glued to the kitchen. I'm in a constant battle to keep it stocked with guilt-free snacks and healthy lunch options.
But here is my rrrrrreal dilemma – my kids are addicted to sugar (like most Americans). The processed white stuff is ruining their healthy diets. And I know how it happens. During the school year, birthday parties, end-of-year class parties, end-of-season treats, lunchbox swaps, the "good behavior" classroom treat bin, and school bus candy trading are to blame. Mom is not always there to infiltrate the many opportunities to wreak havoc on those pearly whites.
This summer, I've made it my mission to detox their little bodies by swapping out the addictive sugar that they had feasted on during those 9 months of celebrating any and ev-erything, with natural sugars (yes, good ole' fruit). It wasn't easy, and continues to be a battle, since the summer is typically the time to let loose, vacay, and enjoy pool-side cool treats!
Fooling their taste buds and providing them with natural sugar as an alternative is the best strategy to wean them off of the processed stuff not to mention preservatives, artificial flavor/colors, and high-fructose corn syrup.
It was the inspiration behind this week's recipe post – EP4L's Best Peach Sorbet. Using a seasonal favorite, my Best Peach Sorbet recipe requires just 3 ingredients and takes only a few minutes to whip up.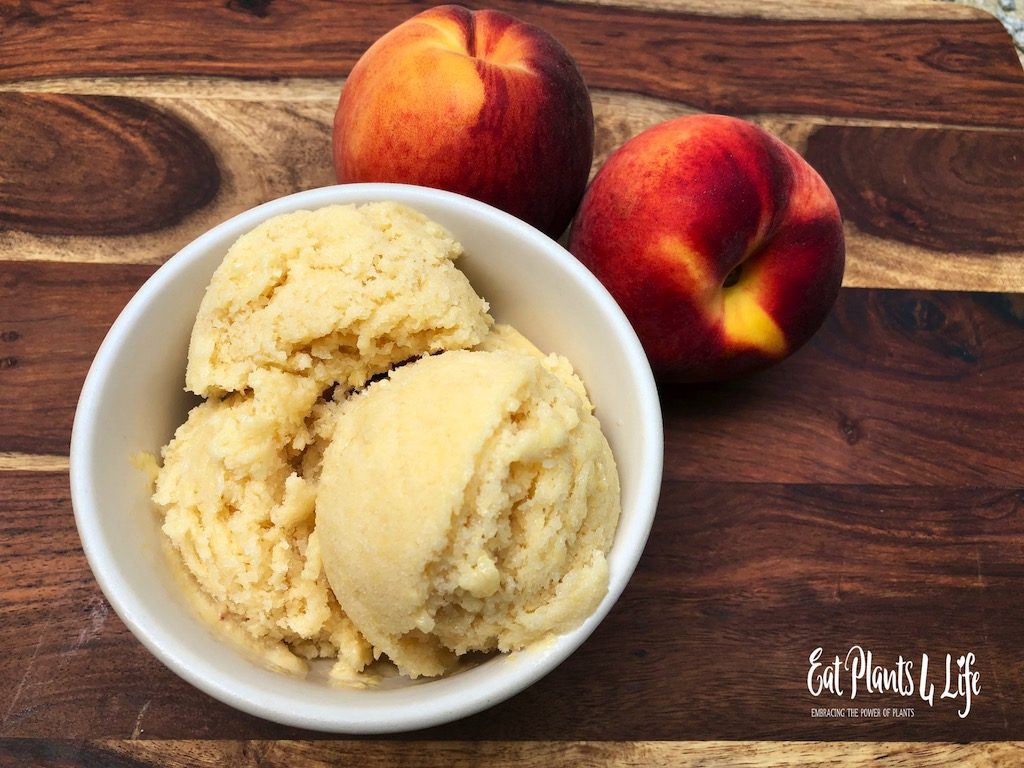 It's light, refreshing, guilt-free, dairy-free, and delish! An ice-cream maker? Not necessary to pull off this kid-approved, kid-inspired recipe.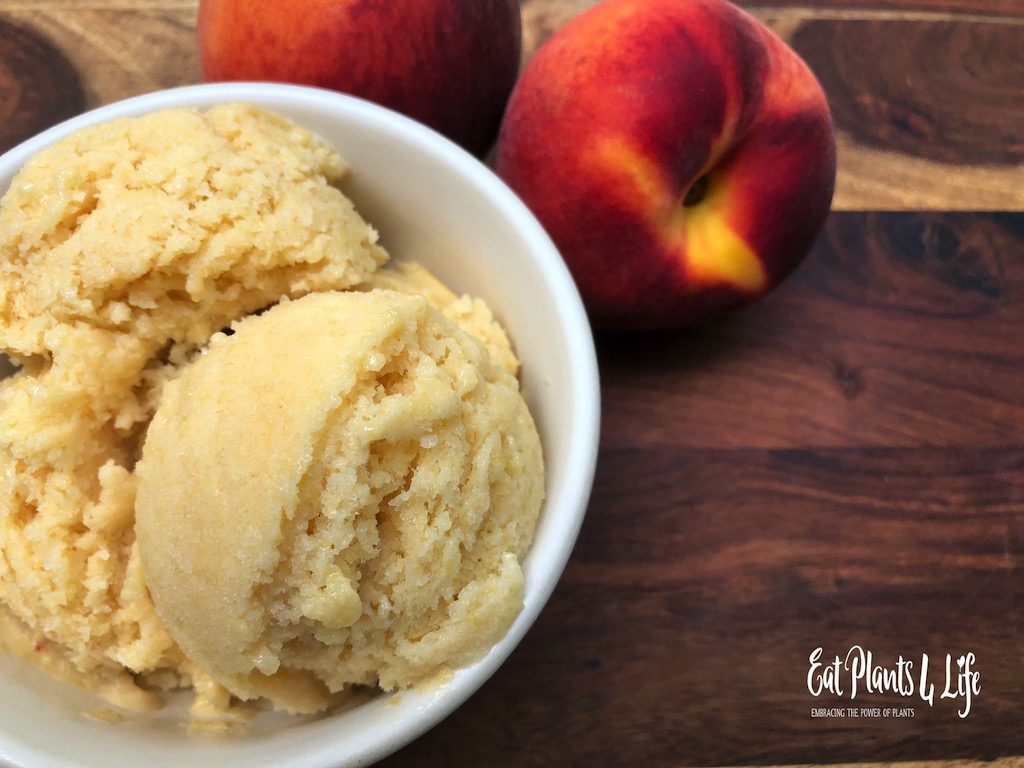 Vegan-friendly coconut milk gives it a creamy texture.
Not a coconut milk fan? Fellow Vegan blogger, Tully Zander offers a list of dairy-free milk alternatives on her website Vegans First. If coconut milk is not an option for you or your kids checkout this link: Best Vegan Milk: 100% Dairy Free & Cruelty Free Milk Alternatives for other options.
EP4L's Best Peach Sorbet will make your kitchen crawlers forget about the unhealthy sugar, for now. The beginning of the school year is just around the corner and we all know what that means. The processed sugar sneaks back into the tank when Mom is MIA. It's unavoidable for the most part, but offering healthy alternatives like our Best Peach Sorbet can certainly help. Take advantage of peach season or substitute with other seasonal fruits and whip up a healthy batch of this naturally flavored, Vegan treat!  
Check out the recipe video and see just how easy it is to make: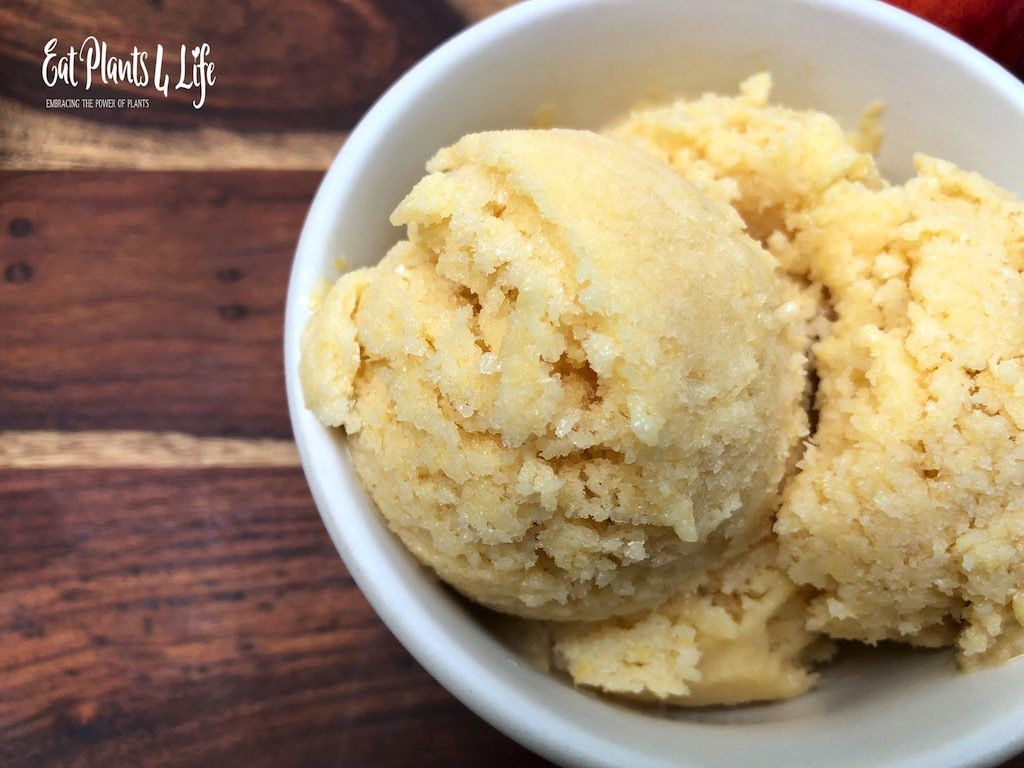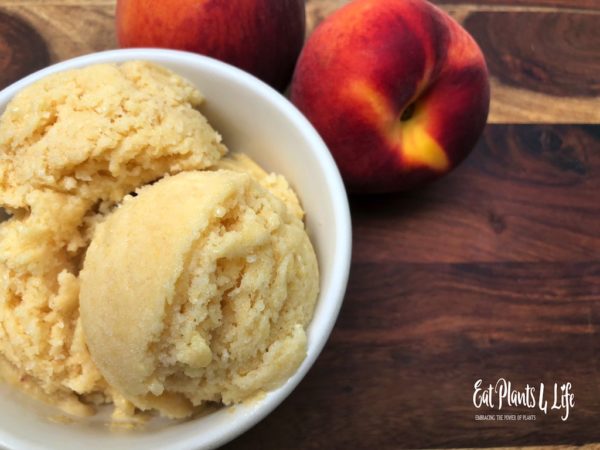 Pre-freeze fresh peaches.

Add all ingredients to a food processor or blender. Puree until smooth.

Pour into a freezer-friendly container. Cover tightly. Freeze until desired consistency (3-4 hours).