This weekend, will unequivocally mark a global time of reflection on 2017 and goal setting for 2018. It's all about "going out with a bang" followed by "new beginnings."
And as always, statistically speaking, the #1 New Year's Resolution for most is to lose weight/get healthy. Backed by endless workout facility sign-up ads, workout equipment infomercials, weight-loss program special offers, and even plastic surgery commercials, it's no wonder why we feel the need (or pressure) to make the numbers on the scale the top priority of the new year.
But does it ever really work? Does setting a New Year's Resolution to shrink that three-digit scale number every January result in that very thing?
For 2018, why not change your focus on the numbers on the scale and trade it in for another set of numbers – the REAL numbers. Instead of making a declaration to be 130 pounds, commit to making better choices that will result in lowering your blood pressure, improving your cholesterol and blood sugar numbers, and even decreasing your waistline measurement. These are the numbers that will have the most impact on your overall health and well-being. And if those numbers are all in check, the weight will follow. The truth is, you can be 130 pounds and still have heart disease and diabetes.
Recently, I had my blood analyzed for a yearly physical that I was required to take for health insurance purposes. I want to share my screening results because I am a 44-year old woman with a genetic predisposition to have high blood pressure and diabetes.  I believe that these are the REAL numbers that count. People always say that the scale never lies – well, in my opinion, these results don't…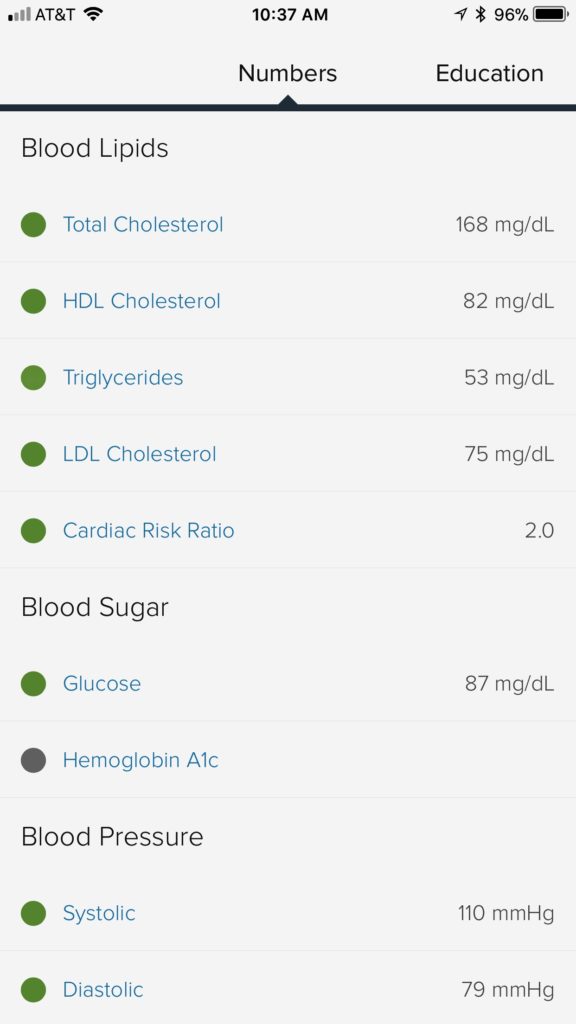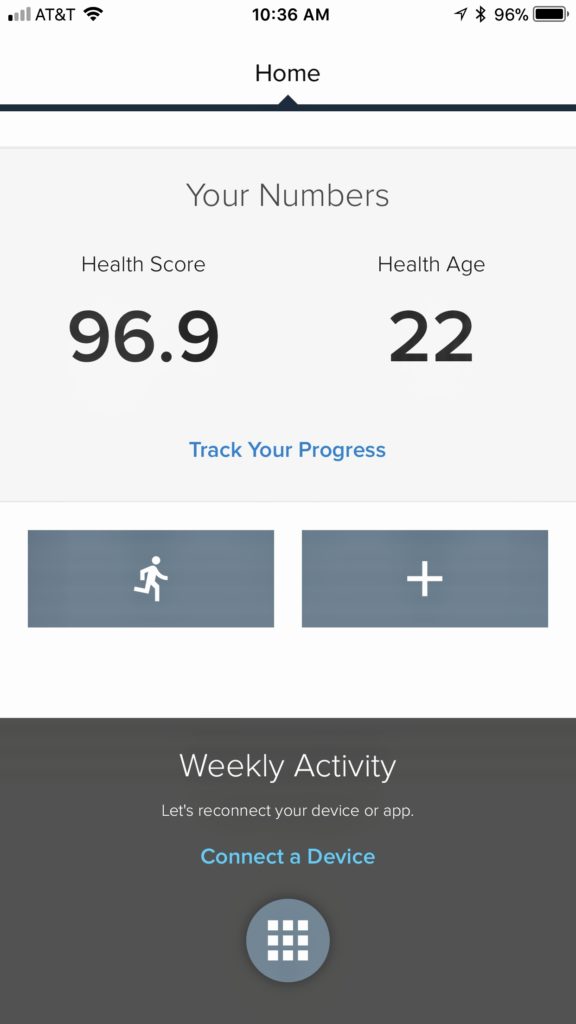 According to this test, I am a 44-year old woman with a health age of a 22-year-old. I had to put that in BOLD.
I'm not the only one. I've talk to Vegetarians/Vegans all the time that have a similar story. They've noticed that adopting a plant-based diet had a significant impact on the REAL numbers. To give you an idea of a healthy range, a good cholesterol number (according to my medical doctor) is less than 200mg/dL, a healthy, before meal glucose range (according to Diabetes.org) is 80-130 mg/dl, and a healthy blood pressure range (according to The American Heart Association) is less than 120 mmHg Systolic and less than 80mmHg Diastolic.
In 2018, let these numbers be your focus. Ditch the scale, for now, and concentrate on what's REAL.  These are the numbers that will determine you overall health.
I'm not pushing you to become Vegan. I know that it's a big commitment and definitely is not a short-term solution. Commit to simply becoming more Vegan and relying less on meat and dairy for nourishment. Meat and dairy have a negative impact on the REAL numbers. Simply eat.more.plants. Choose natural sugars over processed, add more color to your plate, avoid saturated fats, add whole grains and heart-heathy BEANS!
Check out my Ready to Go Vegan? section on this website. It has helpful links if you want to go Vegan in 2018. There, you'll find great transitioning tips, quick meal ideas, etc. to get you started. Here are a few links:
12 Tips For Making A Vegan Transition
8-Week Vegan Transition Challenge
To help and inspire you in 2018, EatPlants4Life will occasionally run a new series of Success Stories – a series of interviews with people with different backgrounds who became Vegan or Vegetarian and how it has affected their lives. Next week will be our first story, so be sure check back.
And as always, look forward to seeing more EP4L recipe videos, tips, resources, etc. in 2018.
Have a safe, and Happy New Year! We're excited about the numbers 2018! It's time for you to focus on the REAL numbers, too!