For many of us, the new school year has either arrived or is quickly approaching.  You're bombarded with back-to-school bargains, last minute doctor/dental appointments, a week of getting them back into a sleep routine, first day photos, and an endless school supply list, which in my case includes 3-dozen, sharpened pencils for the 4th grader alone. Really? That's over 900 pencils per classroom!
Let's not forget the lunch situation. If your kids are like mine and think that the cafeteria choices are like disgusting prison food (I kid you not, this is their take on it), you have the added bonus of coming up with creative, Vegan lunch ideas. Why not change things up a bit and give them a break from ole' faithful – a sandwich and chips.
I found that break in a recipe I discovered in an old Parents Magazine. Wheels On The Bus Pasta is the perfect answer to Vegan lunch ideas.
In honor of the school bus wheels going round and round and the infamous song, prepare this make-ahead, fun, packable, no-fuss lunch for your picky eaters or yourself. Because the dairy is missing, it doesn't require an icepack, which makes it also a great Vegan picnic food option. I promise they won't put it in the disgusting prison food category.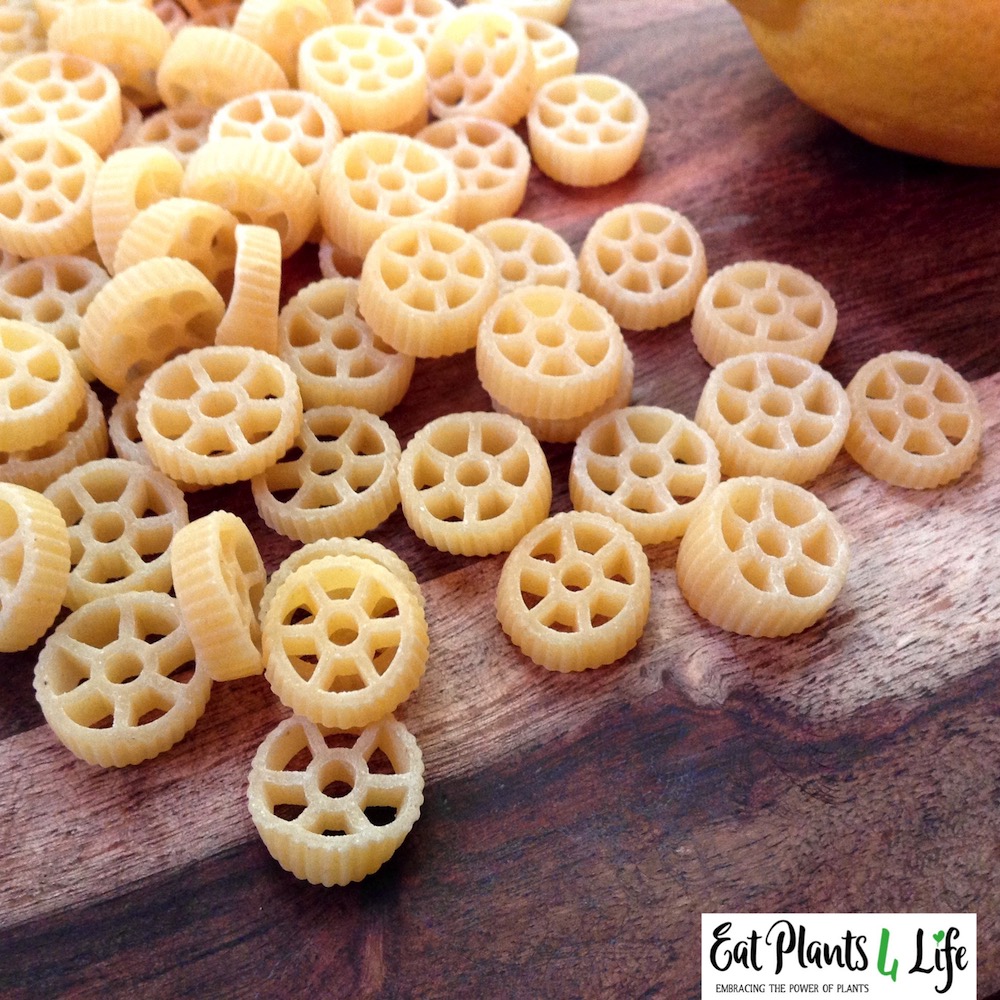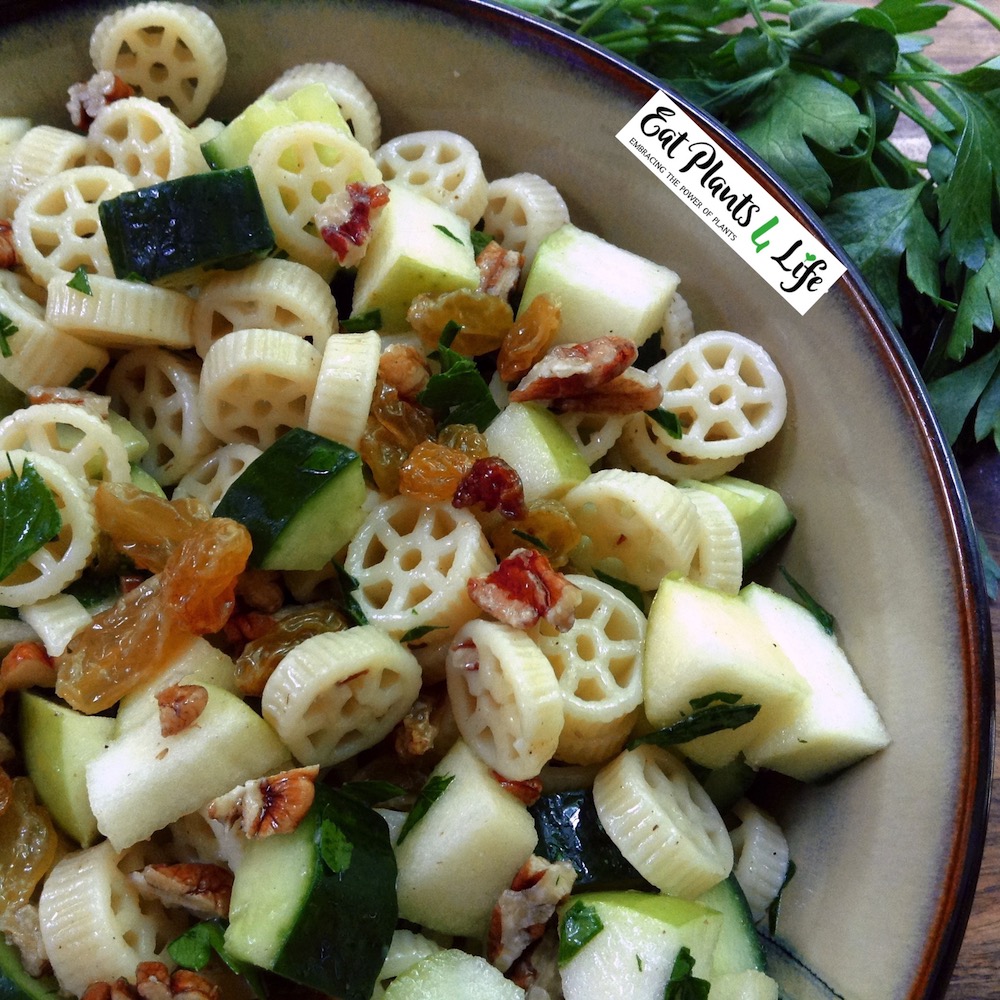 Wheels On The Bus Pasta is sweet thanks to dried raisins or cranberries, tart thanks to Granny Smith apples, and crunchy thanks to protein-packed, healthy pecans and cucumbers. Combined with fun pasta wheels and fragrant parsley, your kids will love pulling this one out of their lunch boxes. It's a nice break from a tired sandwich and it's visually fun!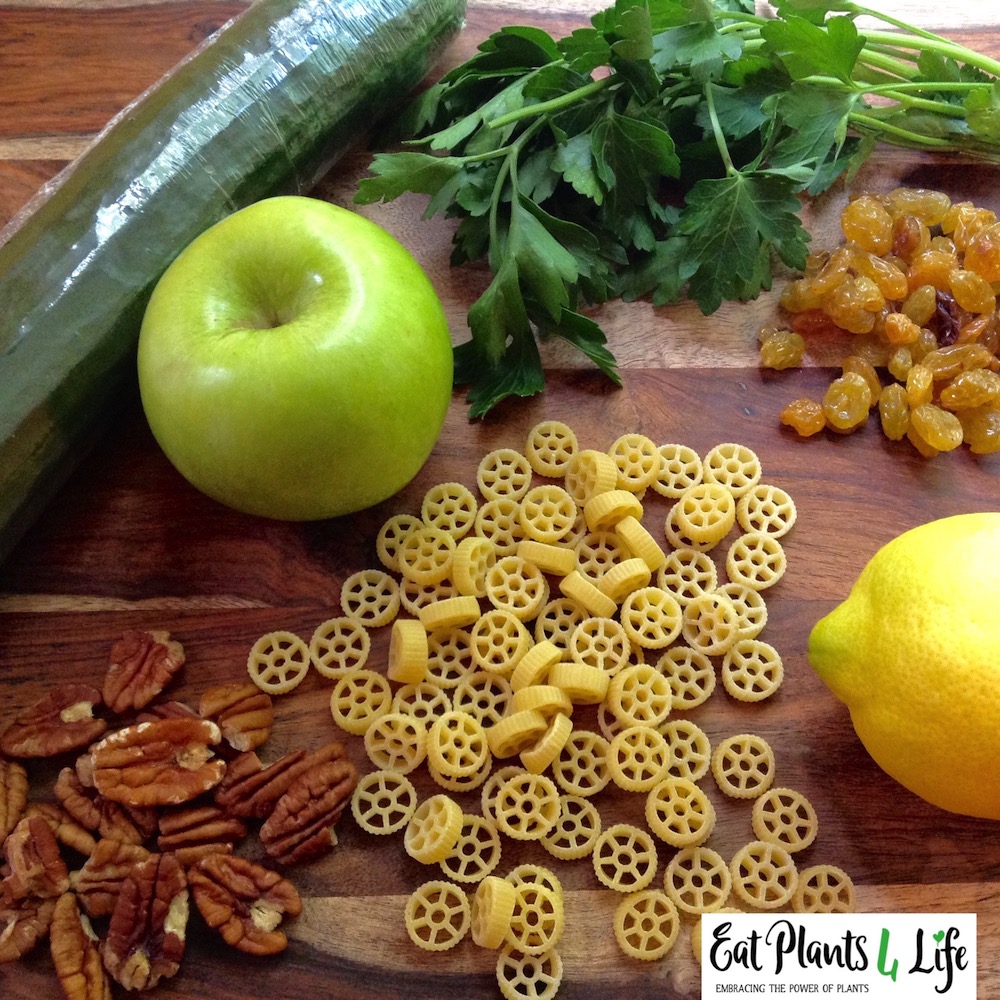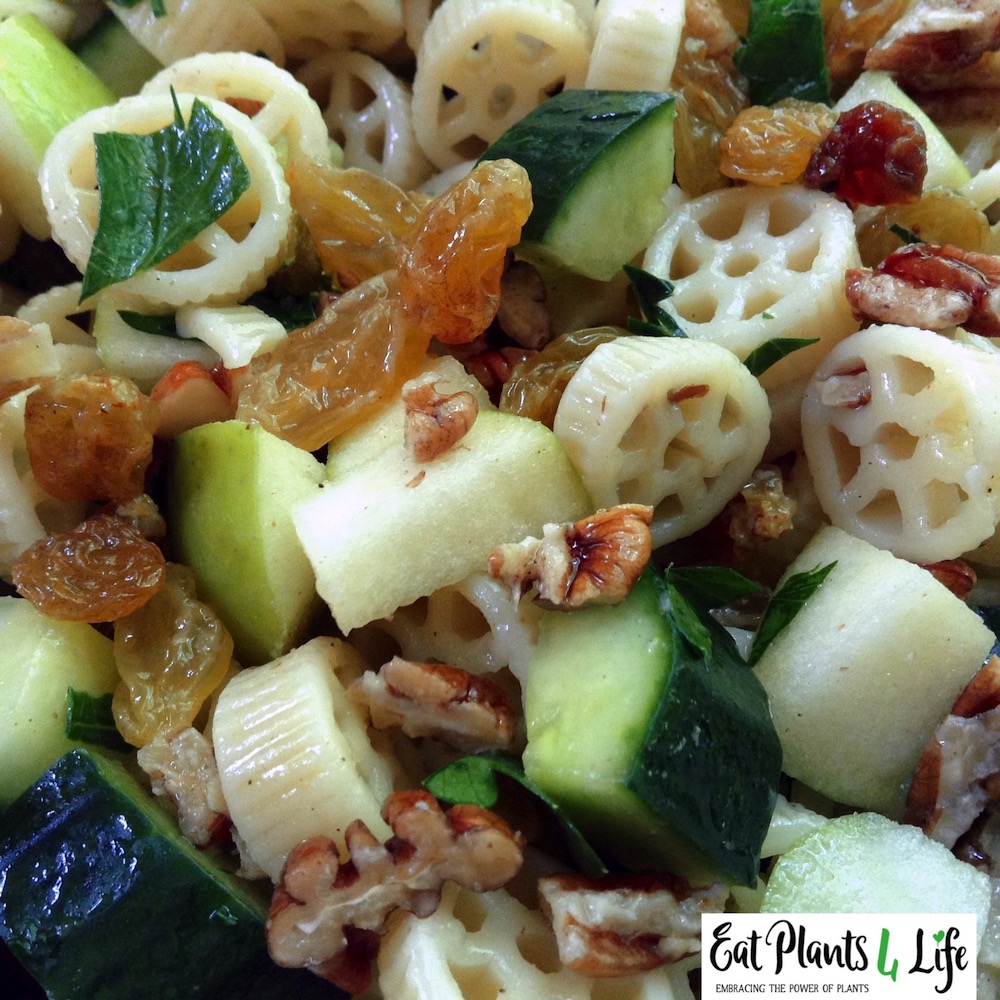 Make a big batch for Vegan Sunday meal-prepping. This recipe also make a great, quick, after-school snack before an intense flag football or track practice. 
A delicious, kid-friendly, plant-based pasta dish that combines sweet golden raisins with tart Granny Smith apple chunks, crunchy, protein-packed pecans, and fun wagon-wheels pasta shells. Can be served at room temperature so it packs well in your kid's lunch boxes. Nix the pecans if there is a nut-allergy. It still tastes great! Adapted by: Parents Magazine, October 2011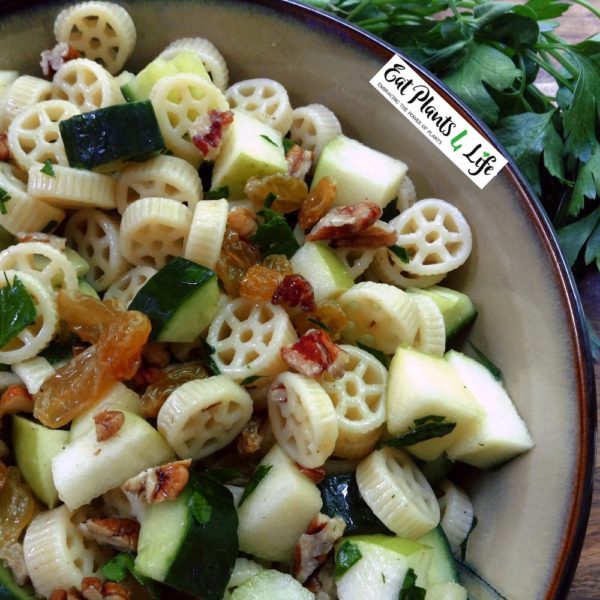 | | |
| --- | --- |
| | |
In a large bowl, combine all ingredients except parsley. Cover and chill in the refrigerator.

Stir in parsley before packing into that Hello Kitty or Spiderman lunchbox.
Granny Smith apples are not in a hurry to turn brown when cut like most other apples.