Today, April 14th is National Pecan Day!
The word pecan conjures up images of the South and Pecan Pie. As a kid, my parents kept pecans in a thick, impossible-to-break, ornate, glass serving dish that could easily double as a projectile weapon. They were displayed around the holiday season for our usual frequent houseguests and for my dad who adores them. They weren't displayed like you would commonly see them today – – hassle-free, mess-free, and neatly stripped from its shell. They were always shelled and placed with an archaic, heavy-duty metal nutcracker that sort of resembled a pair of pliers.
Whether you're from the South and pronounce it pee-can or from anywhere else and pronounce it pah-con, these buttery-flavored nuts are botanically a fruit.
I typically like to eat pecans raw. They're a great snack – full of fiber, vitamin A and E, zinc, magnesium, iron, copper, and potassium, and known to lower cholesterol and your risk of heart disease.
Several years ago, I found a new way to enjoy them. Inspired by the trend of adding candied nuts to salads and tired of the traditional salad varieties, I decided to abandon my, need I say boring salad fixings; including humdrum iceberg, mundane cucumbers and ho hum tomatoes. I replaced the boring with my Apple Candied-Pecan Salad.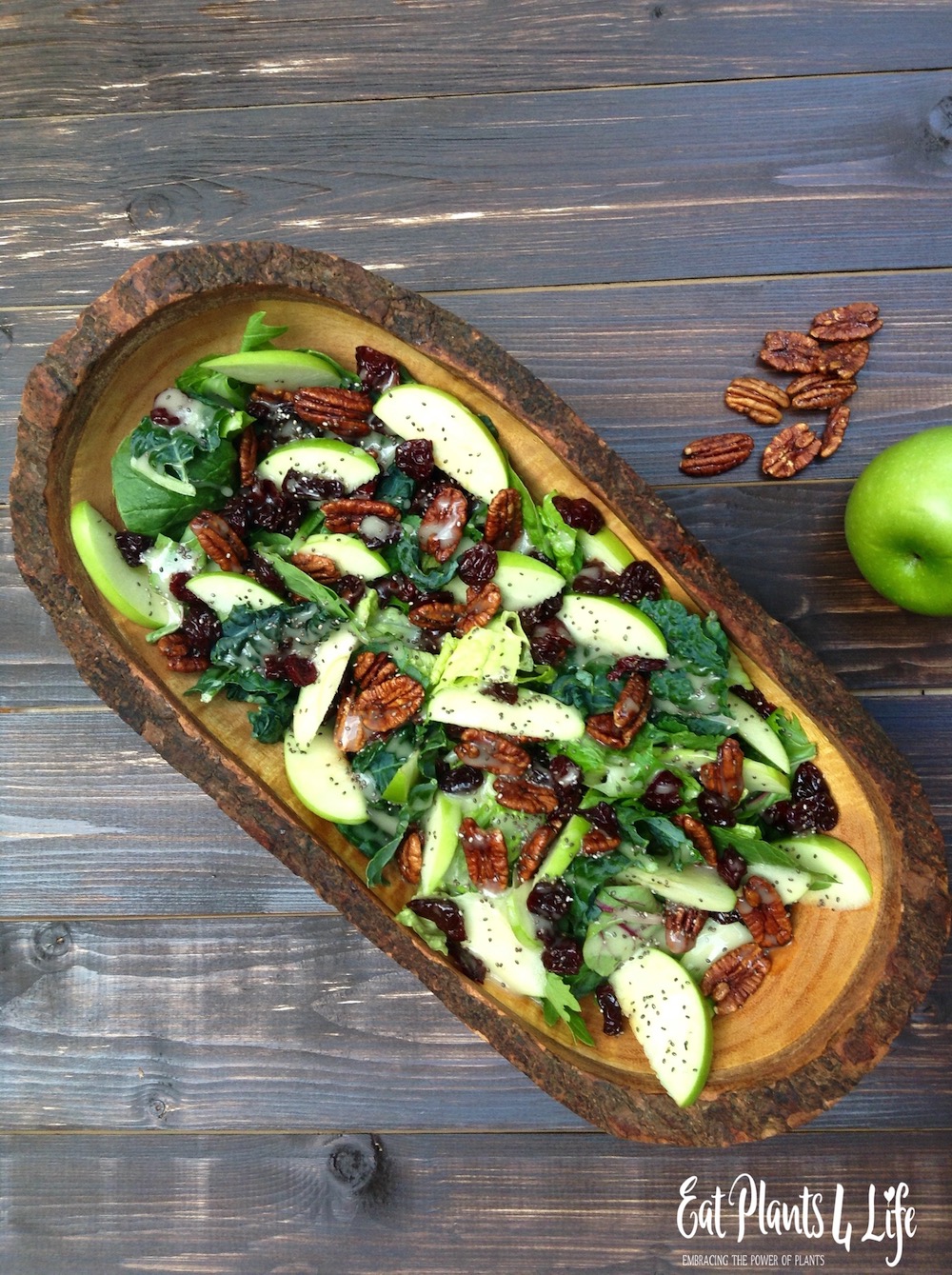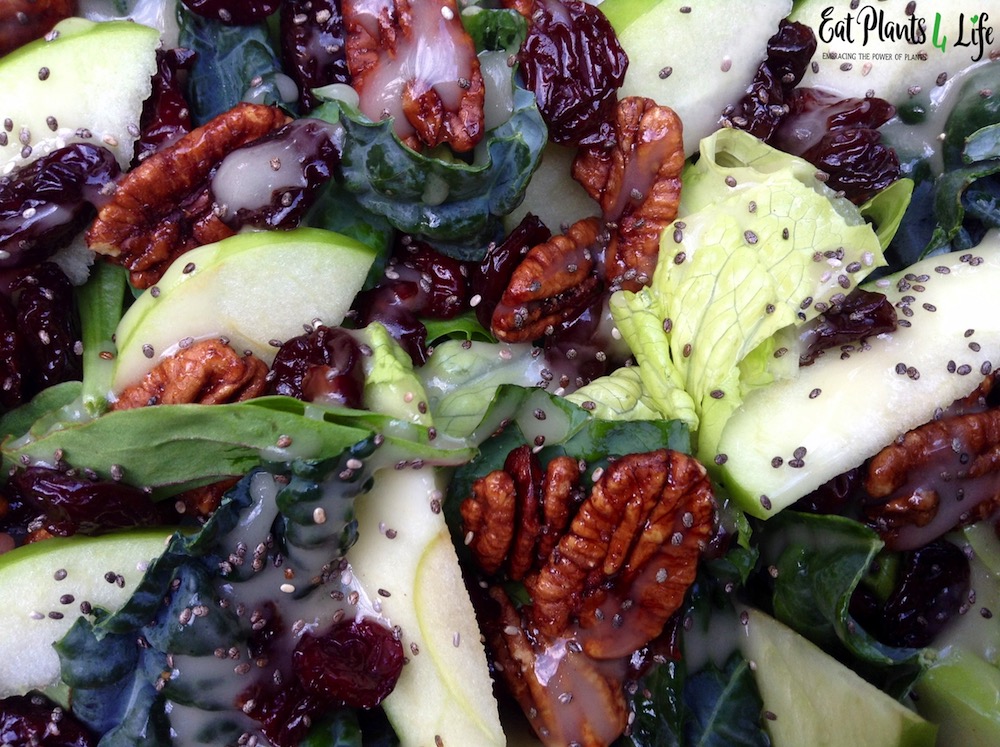 It's sweet and tart, sure to impress your dinner guests, and includes only 6 simple ingredients. Besides being healthy, it just looks so darn pretty on your plate. The optional chia seeds add protein and fiber to this already healthy mix. Apple Candied-Pecan Salad also pairs well with potassium and calcium-rich poppy seeds.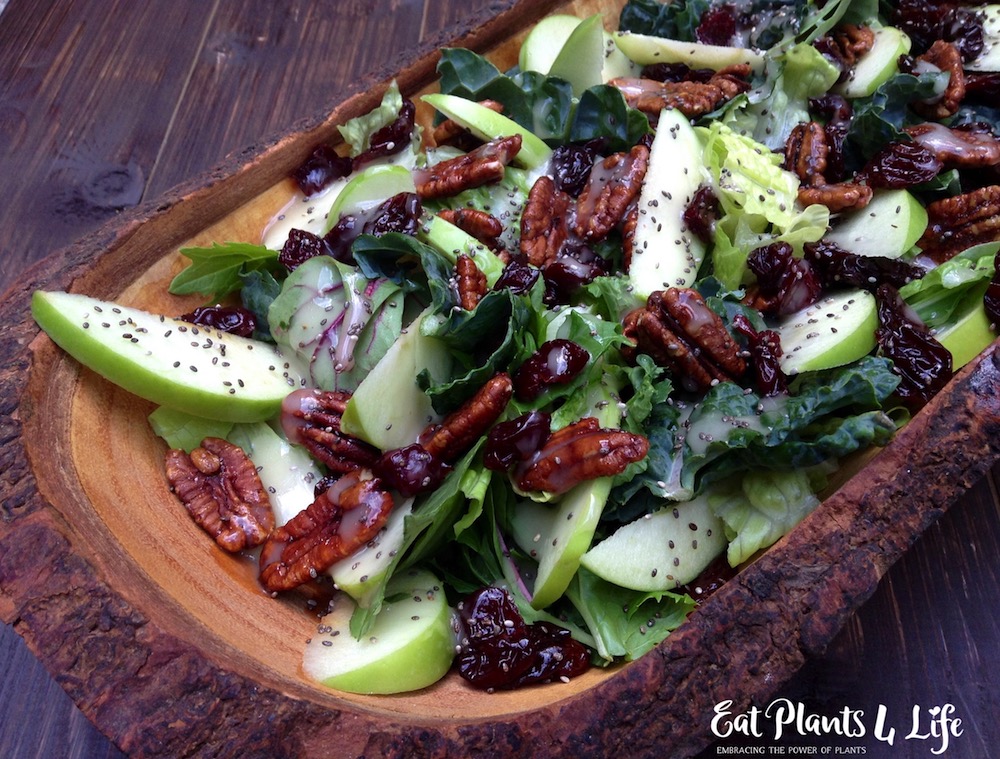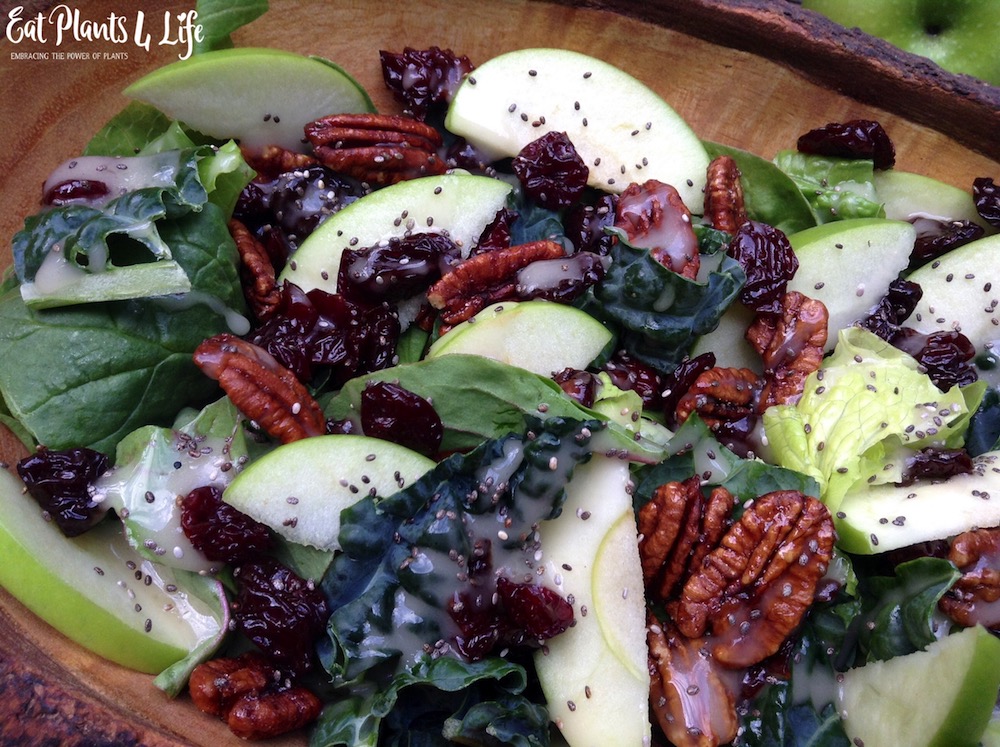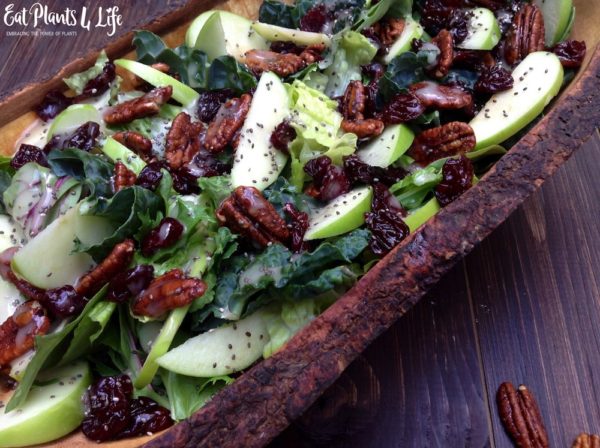 | | |
| --- | --- |
| | |
Mix the first 4 ingredients.

Add your salad dressing. Sprinkle seeds on top. Easy, right?
*Click the title link and try this recipe with EP4L's Fuji Vinaigrette.
Time constraints? This recipe works well with Panera Bread's Fuji Dressing also. It's in the refrigerator section of most major supermarkets.