Have you ever taken a peek at the ingredients listed on the back of your store-bought taco seasoning? I did and was shocked to find a few toxic ingredients. Take a look at this popular one for example…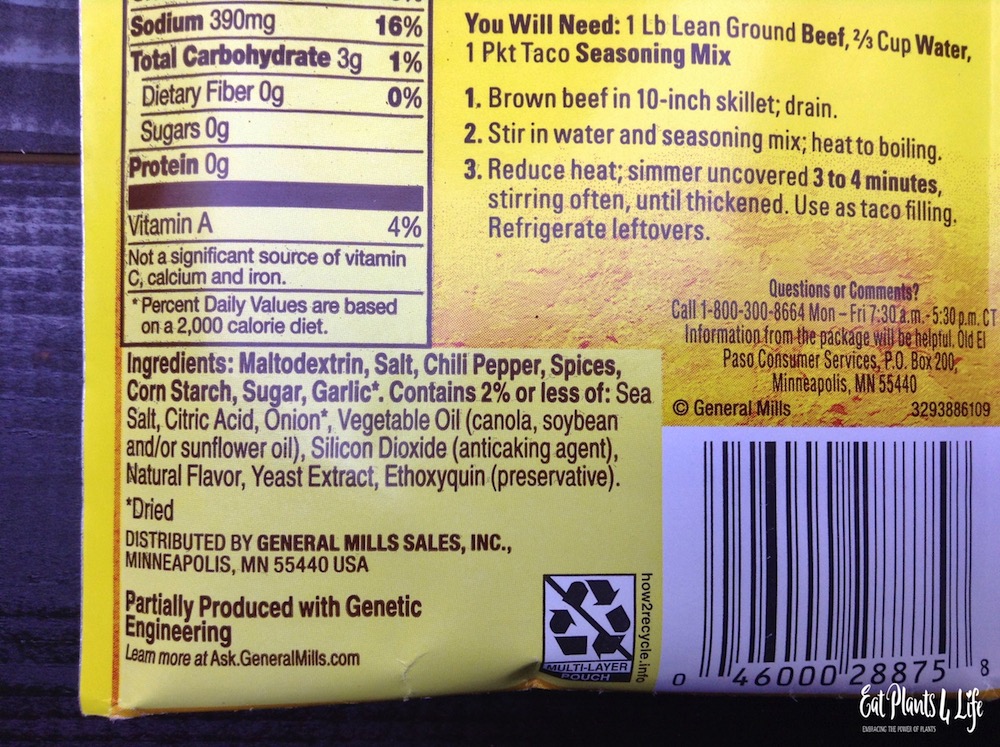 Check out the last ingredient – Ethoxyquin (a preservative). I decided to find out just what this was creeping into my tacos.
Ethoxyquin is a popular food additive and synthetic antioxidant in the U.S. and can be found in things like pet foods (yikes, we're killing our pets, too), chickens and fish feed (which meat-eaters and egg lovers eventually eat), pesticides, and evidently this popular taco seasoning.
In Australia, Ethoxyquin is not permitted for use in foods. It's also not approved for use in foods in Europe as well because it is possibly toxic and damaging to the liver. It has been shown in the long-term to be toxic to fish and pets that feed on pet foods that contain this substance. Yet, in the good ole' USA, it's an approved food additive.
Does this bother anyone else but me? This is crazy, right?
There is research that points to Ethoxyquin as "negatively affecting the liver." This is according to research that is still being conducted by the FDA. I don't know about you, but I can't wait around to learn the results. I have my family's health to protect and it's not worth the risk, especially when there are alternatives.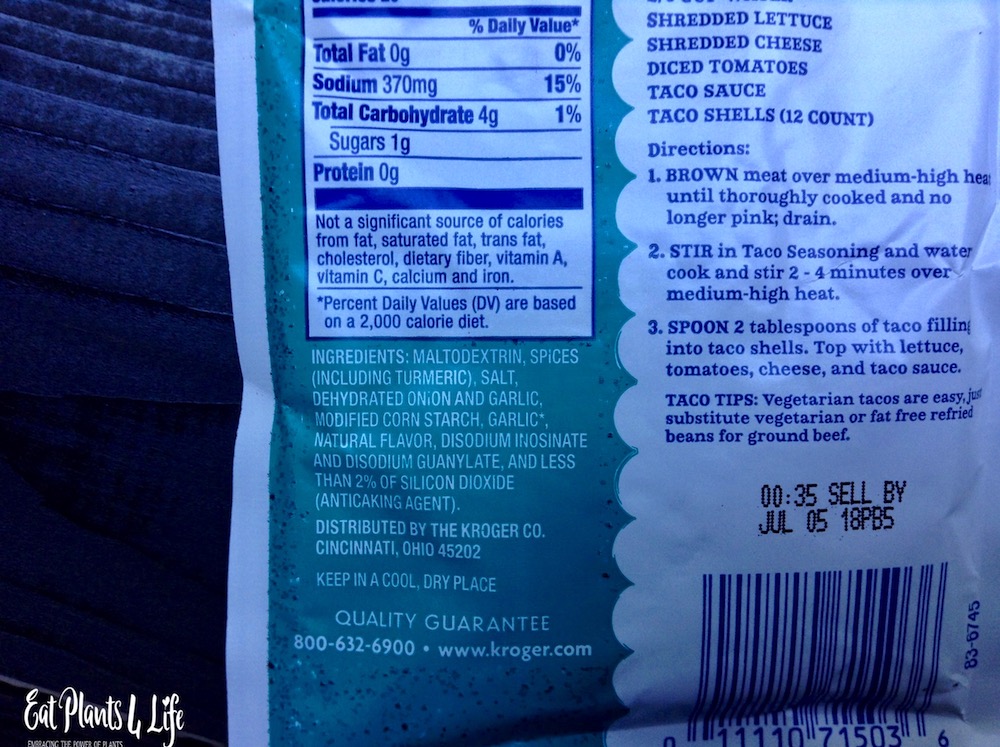 This one actually admits to being genetically-modified or created in the petri dish in a laboratory. I'm shaking my head in dismay and so should you.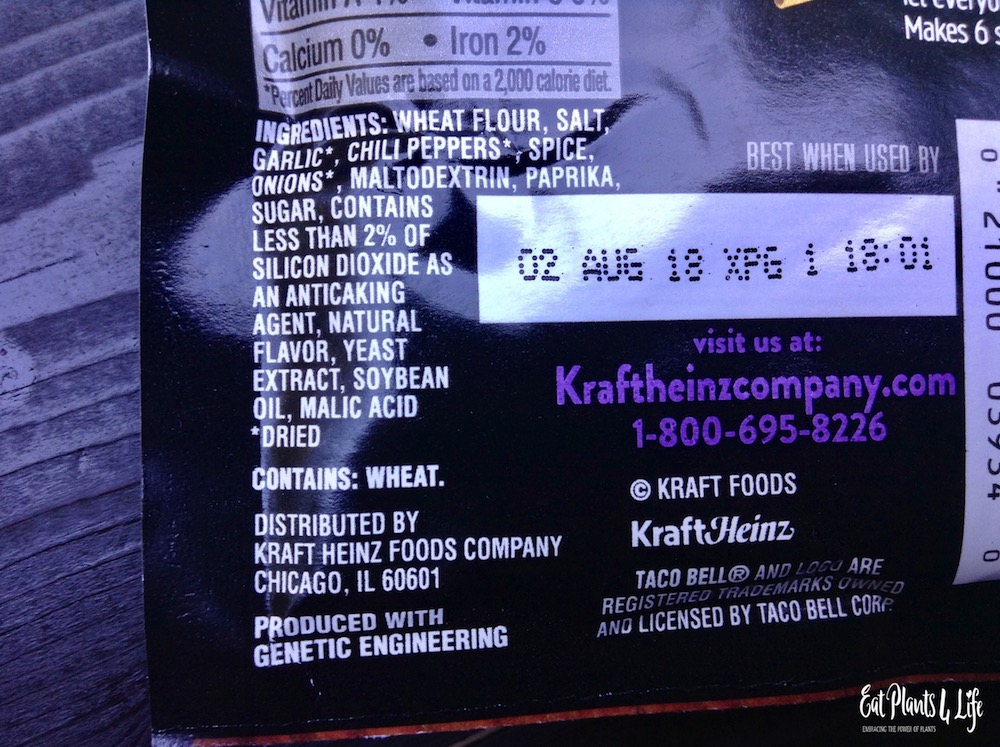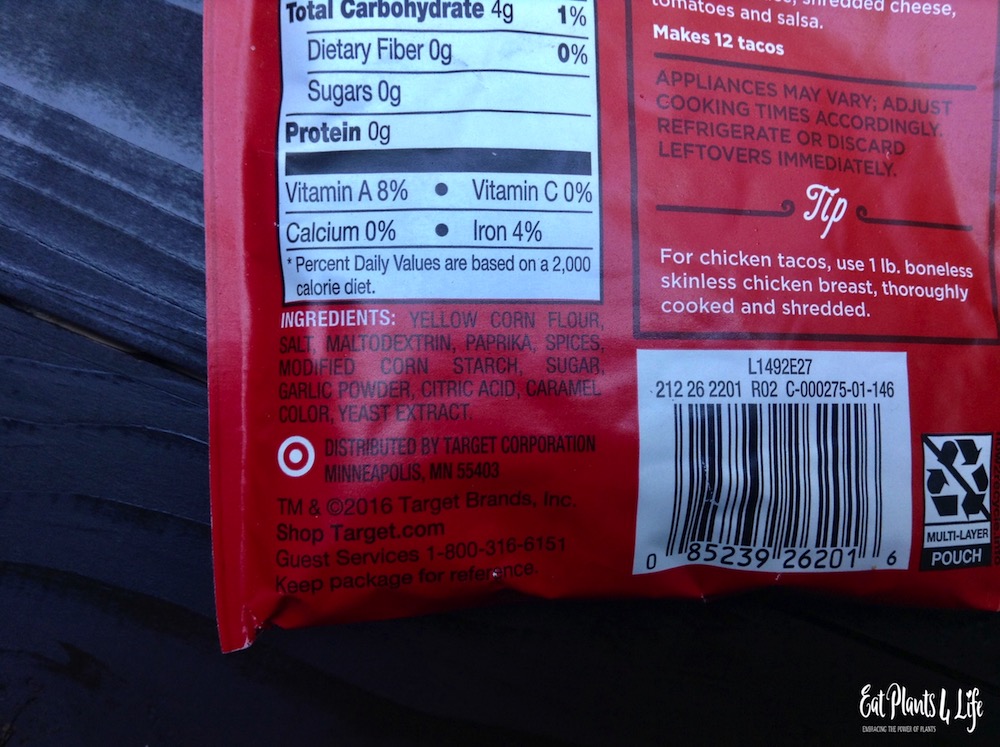 Ethoxyquin is not the only problem I discovered with these brands. They also contains other processed or genetically-modified food additives/coloring aka petri dish ingredients like: caramel color, disodium insinuate, disodium guanylate. These little packets are loaded with crap!
The solution? Read the labels. There are several brands that do have recognizable, non-toxic, safe ingredients, like this one for example: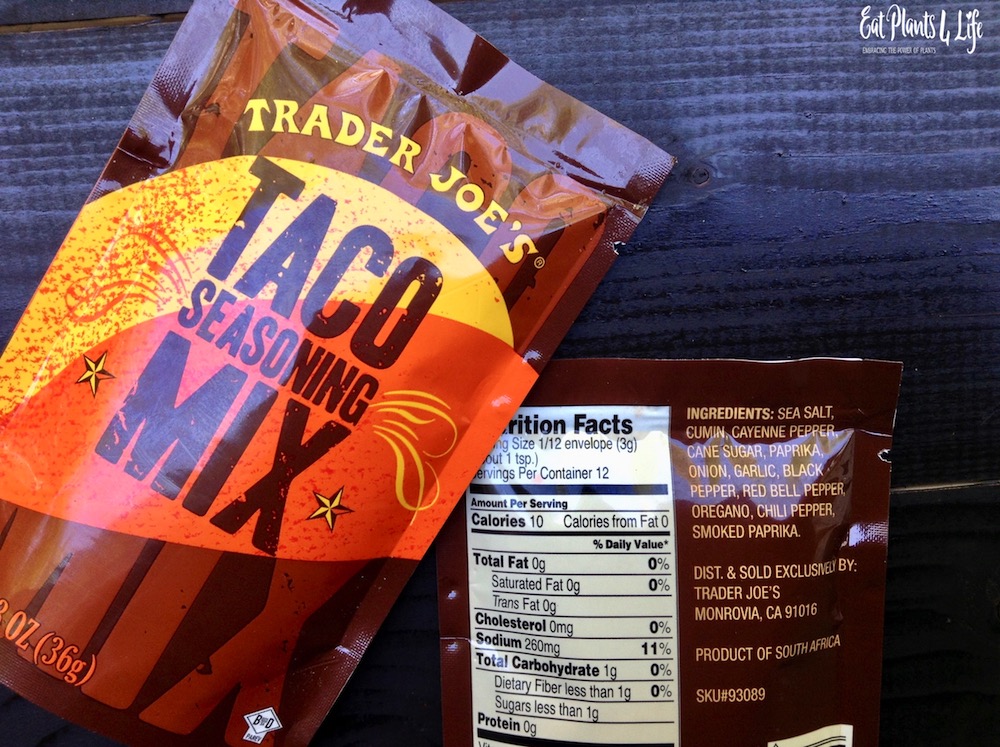 I found them reasonably priced in a specialty grocery store (less than $1.80) and in Trader Joe's ($0.79) versus $1.29 for toxic taco seasoning. Even organic taco seasoning is reasonably priced at less than $2 per packet. If you don't have access to specialty grocery stores in your area, why not make your own. I've created a homemade alternative.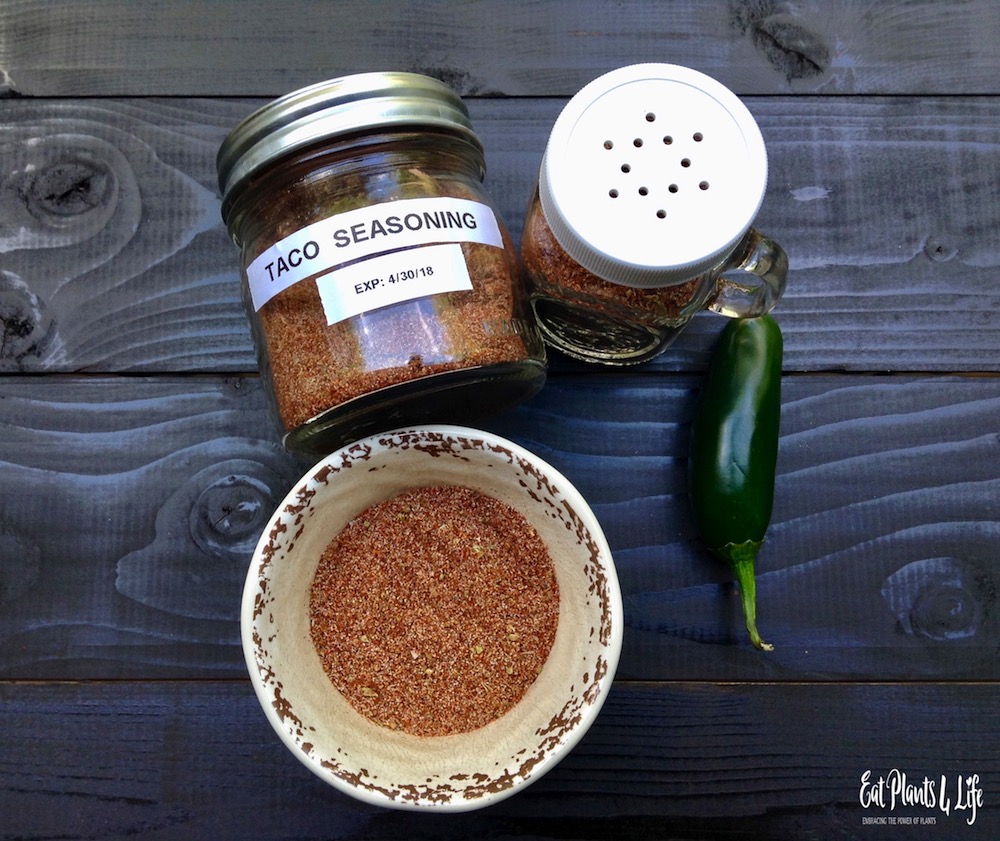 EP4L's simple Homemade Taco Seasoning  looks very different than the processed stuff (the homemade version on the bottom left):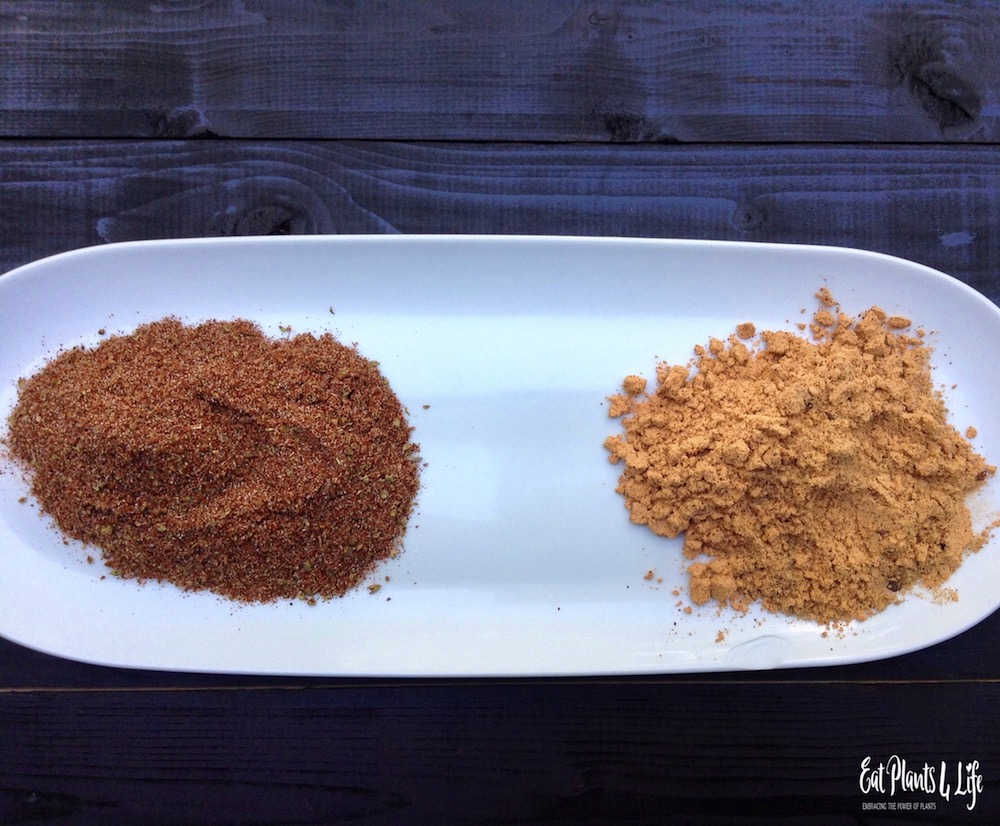 EP4L's Homemade Taco Seasoning looks authentic and less powdery. I can actually see the silicon dioxide (anti-caking agent) in the processed version…
Theirs….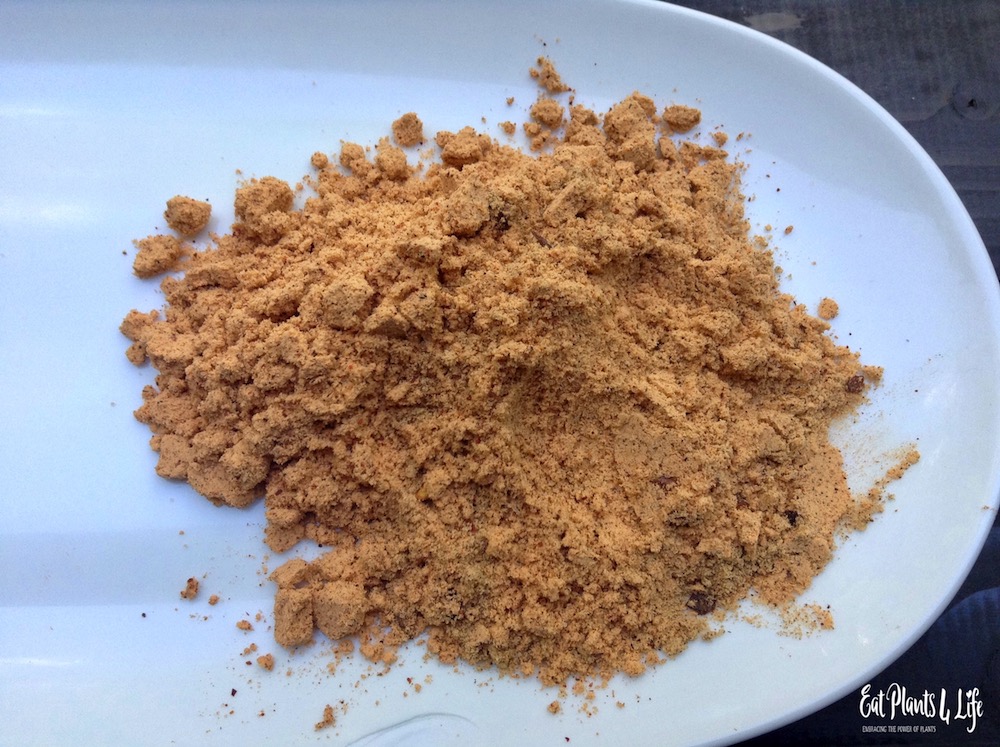 and EP4L's homemade version…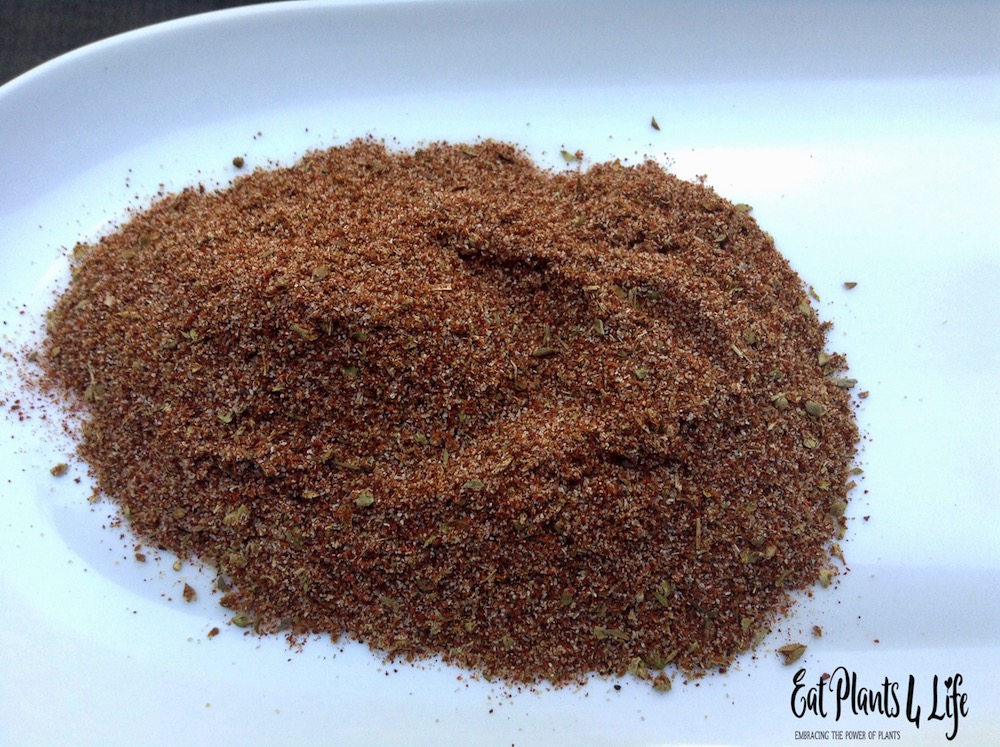 Our version can be made as a single 1/2 oz. serving or as a 12-serving bulk. I've provided both versions. Make it in bulk and store it in the fridge or freezer until Taco Tuesday rolls around.
Our version is healthier and has less salt than the store brand. When you look at the numbers, you will see that Homemade Taco Seasoning is the safest and cheapest way to spice up your tacos or Mexican dishes. I had to tweak my original recipe a little – my kids could taste a difference in the taste of the healthier versus toxic taco version. I blame that on myself. The toxic version was all that they were exposed to prior to the healthier version. I added oregano to the mix and nailed it! Now, their little tastebuds have been retrained to accept nothing less than wholesome, natural goodness.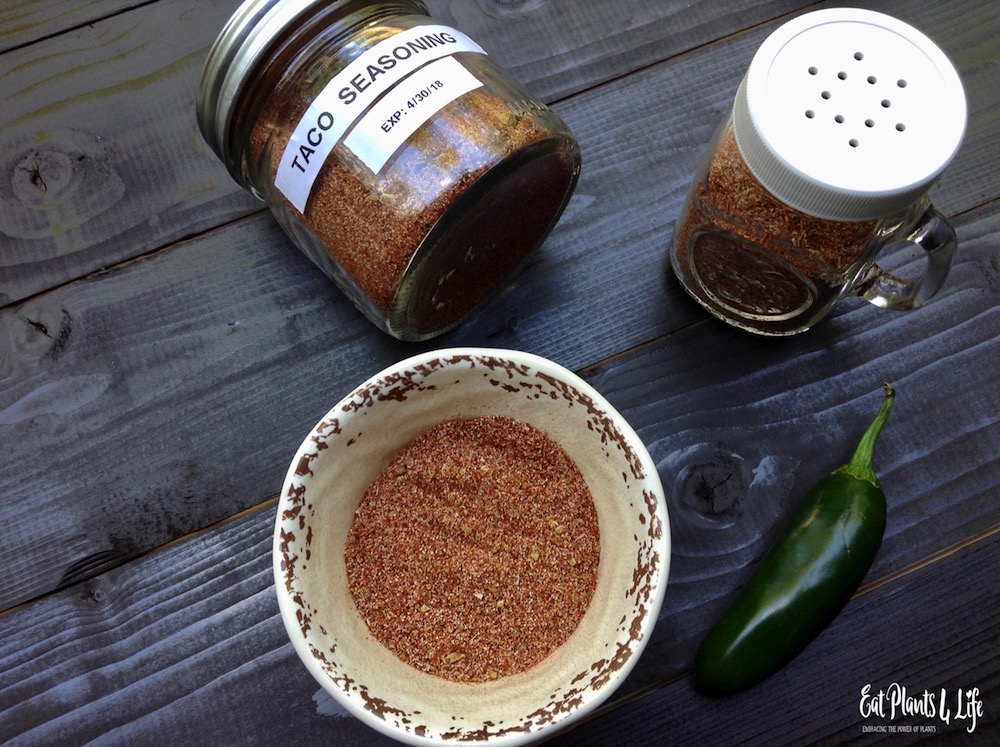 My recipe is the mild version, but simply increasing the chili powder measurement will create a spicier or hot version.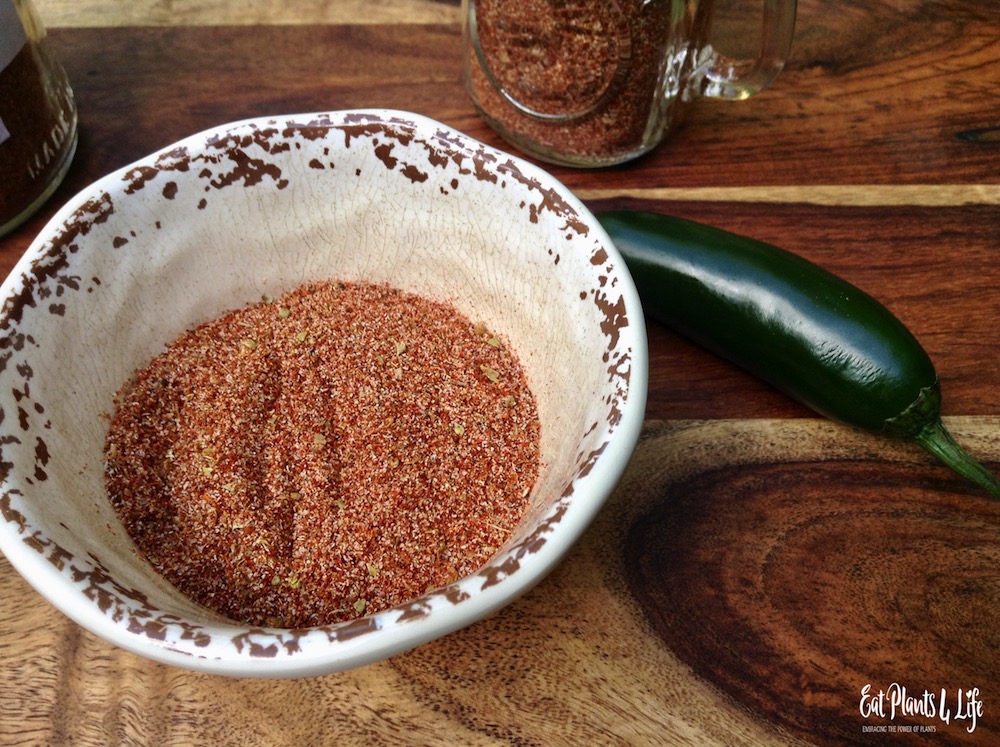 An easy, economical, and safe way to enjoy tacos and other Mexican recipes. It's a mix of traditional, earthy, South of the Border spices like: cumin, garlic powder, chili powder, paprika and salt. Control your salt intake by varying or eliminating it from the recipe. Store-brands won't compare because this recipe has no questionable additives or preservatives. Make a single serving or a 12-serving batch to refrigerate for future use.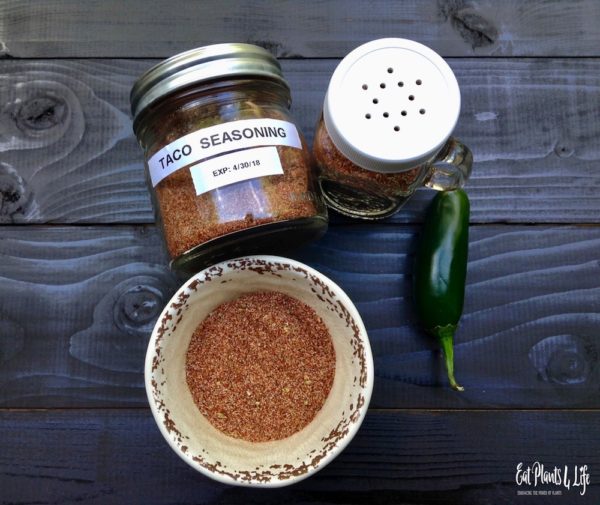 Single Serving Ingredients:
12-Serving Bulk Ingredients:
Single Serving Ingredients:

12-Serving Bulk Ingredients:
Combine all ingredients. Store unused portion/bulk in an air-tight container and keep in the refrigerator for up to 6 months.
The take away is this – please check the ingredients of your spices, get rid of your toxic pet food if it contains Ethoxyquin (the same stuff used in pesticides), stop buying carcinogenic taco seasoning, buy a few simple ingredients (you probably already have in your pantry) in order to make your own, and buy the brands that have simple, recognizable ingredients when you're in a pinch and need to grab the store's version.