Brrrr…. it's cold outside. Not only that, it's a triple whammy.
It's also National Soup Month and National Bean Day.
This week's recipe was a no-brainer. Why not combine the two, right?
My Triple Bean Sweet Potato Soup will not only help to fill your daily protein and fiber quota for the day, it hits the spot during those cold weather days.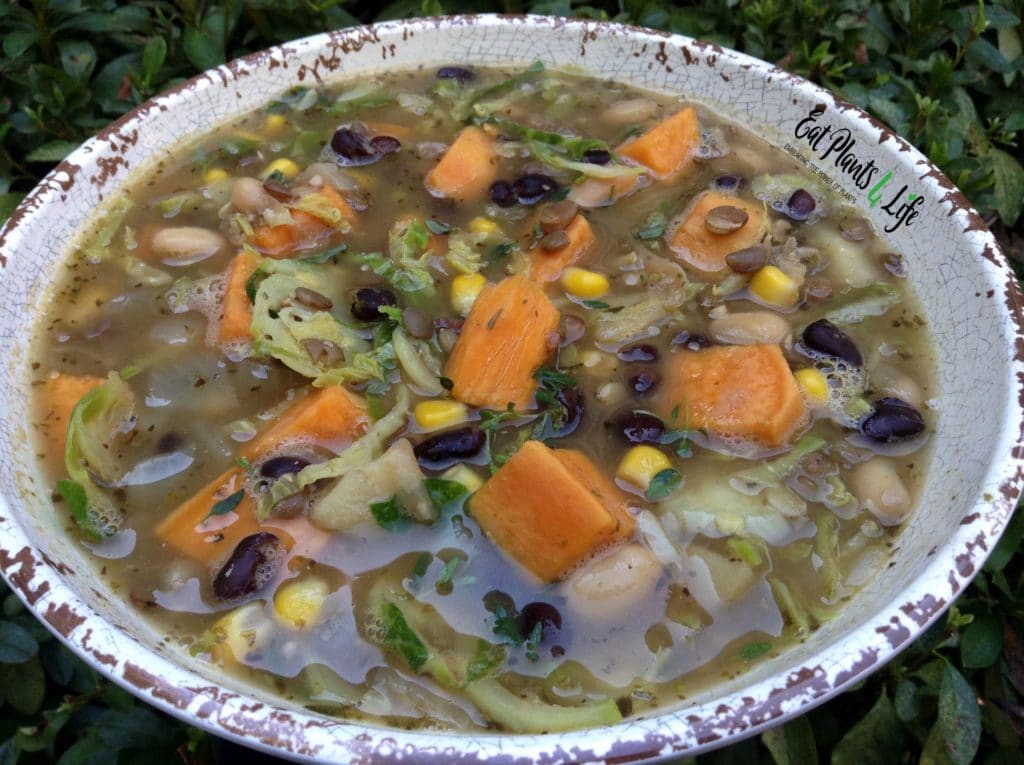 Lentils, cannellini beans, and black beans are the superstars in this recipe, with both sweet potatoes and shredded greens serving as a creditable understudy.
With minimal fat and maximum flavor, you don't have to worry about breaking any weight-loss resolutions and you will definitely be on the path of incorporating more plants into your diet. 
Stay warm.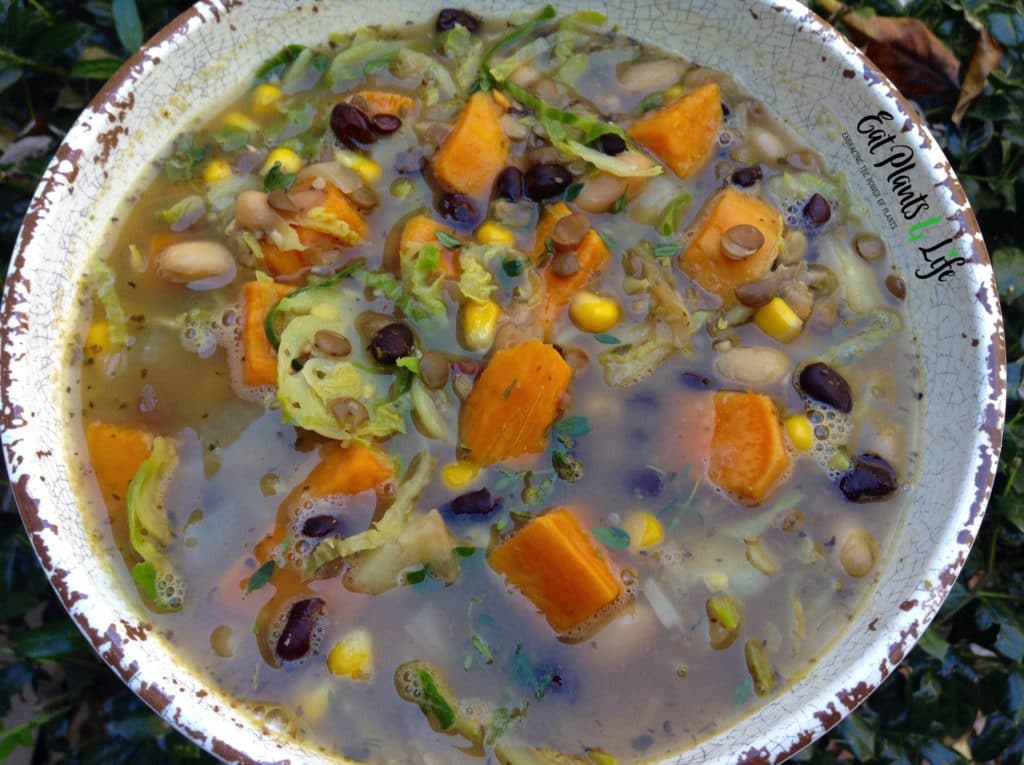 Heat oil in a stockpot. Add garlic, onions, and parsnips. Cook over medium-high heat, stirring frequently until onions are translucent and parsnips are caramelized. Add Italian seasoning, cumin, and salt.

Add broth, water, potatoes, corn, and three beans. Bring to a boil. Reduce heat and simmer for 15 minutes, stirring occasionally. Stir in shredded greens. Cook an additional 15 minutes or until greens and sweet potatoes are tender.